Phoenix Point: Year One Edition Rises On Steam December 3
Snapshot Games recently announced a December 3, 2020 launch date for its upcoming Phoenix Point: Year One Edition. This date moves the games launch up one week earlier than the previously announced December 10 date. The game is scheduled to hit Steam and most of the other major PC and Mac digital retailers.
The Phoenix Point: Year One Edition will include all previously released content, which includes the DLC packs Blood & Titanium, Legacy of the Ancients, and the Living Weapons Pack. According to the official press release, the YOE will also contain "a slew of updates, upgrades, fixes, and new content suggested by the community."
The YOE has a Steam holder page in place for all your wishlisting needs but is missing a price point. The press release also does not have a price listed. However, over on the Phoenix Point YouTube channel, in the description for the Phoenix Point: Year One Edition Trailer, there's a listed MSRP of $59.99, along with a detailed listing of what's included in the YOE:
Phoenix Point Base Game
Living Weapons Pack DLC
Blood & Titanium DLC
Legacy of the Ancients DLC
Phoenix Point Digital Soundtrack Album
Digital Extras
Digital Game Manual
Digital Art Book
Desktop Wallpaper
The Compendium Short Story Anthology (Digital)
ICYMI, "Phoenix Point is a tactics game with a surprisingly complex 4x-style overworld from Julian Gollop, creator of the original X-Com." Its sci-fi strategy and squad tactics gameplay looks, feels, and works much like X-Com, but as is mentioned in TheGamer's review, has its own "philosophically different approach to the genre". Where X-Com has Earth's population defending against an invading alien force from outer space, Phoenix Point has humanity attempting to survive after having opened a viral 'Pandora's Box'.
After scientists allow an "unusual virus discovered in melting permafrost" to escape their labs and turn the world's inner space sea creatures into mutated monstrosities, the virus goes airborne and decimates the human population worldwide. You control a cell of the Phoenix Project, and are tasked with leading soldiers, scientists, and engineers in a fight to survive and discover a way to eliminate the Pandoravirus before all human life is exterminated.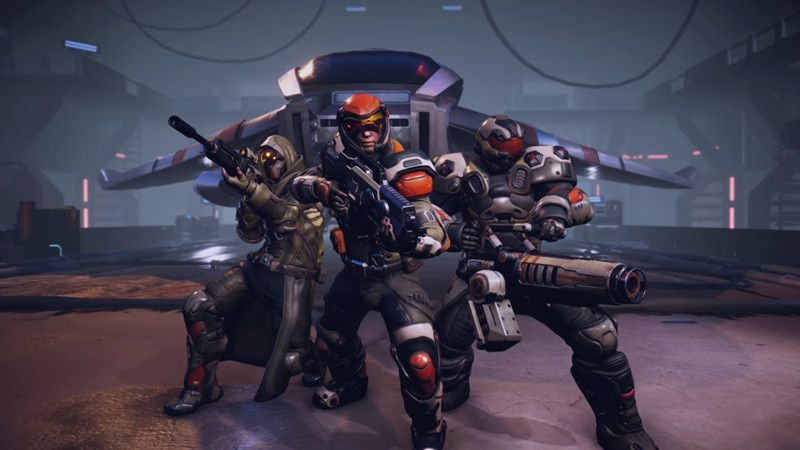 You can find more Phoenix Point: Year One Edition info on the game's website, and its Twitter, Facebook, and YouTube channels.
Source: Read Full Article