Official Doom Figurines Bring The In-Game Collectibles To Life
A new line of collectible Doom figurines by Numskull Designs is now available for pre-order via the official Numskull Designs website. Any die-hard Doom completionist will not want to let these ones slip by.
The figurines are based on the actual figurines which can be found dotted around the various hellscapes of Bethesda and id Software's Doom Eternal, released last year. Soon, you'll be able to dot them around your own bedroom too, which hopefully is not a hellscape!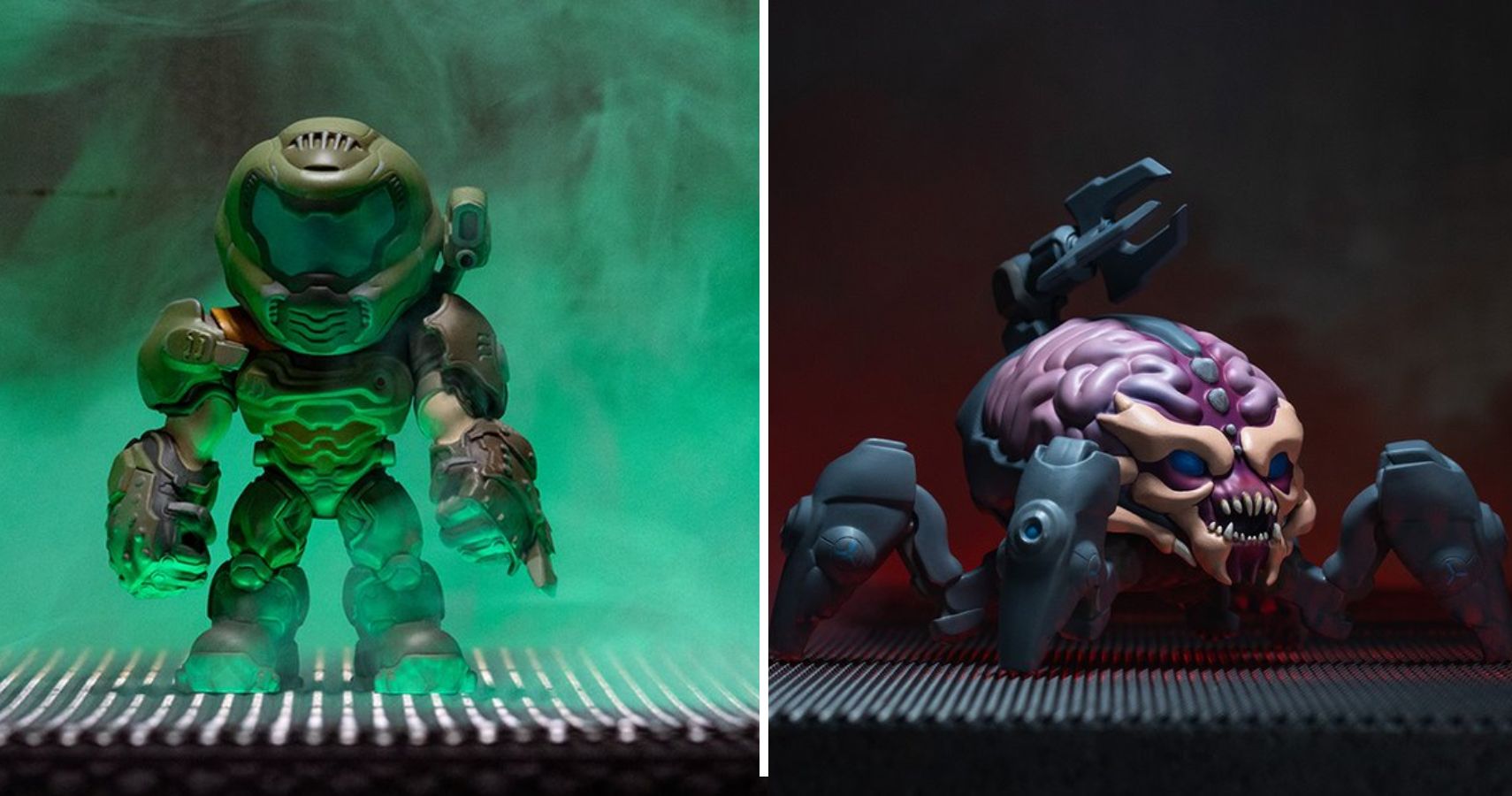 The line of official Doom figurines will feature four of the franchise's most popular characters – Slayer, Cacodemon, Arachnotron and the Imp – when it launches in July this year. Numskull Designs is planning on releasing more characters in the future too, though. Every eight weeks new familiar characters will be introduced to the lineup, including the Pinky and Revenant demons, which will be launched in August 2021.
Thereafter, you can expect releases for Arch-vile and Baron of Hell to follow in October 2021, Mancubus and Hell Knight in December 2021, and the Marauder and Soldier in February 2022.
Although you won't get them all at the same time, you can still pre-order all 12 vinyl collectibles now and you'll receive them all intermittently as they release. Numskull assures us that all figurines will be highly detailed and made from high-quality vinyl, and as you can see they look absolutely awesome in these pictures. The company does put in a disclaimer that these images show prototype figurines and that the final products may feature some variations, but they surely won't be that noteworthy.
As for the price tag, Numskull's figurines will set you back $39.99 (£34.99/€39.99). You can browse and pre-order them on the official website here. You'll also see all the other Doom-related novelty merch Numskull Designs has on offer, including mugs, coaster sets, and Tubbz duck collectibles (which you probably didn't realize you needed until right now).
Source: Read Full Article