Nvidia's New RTX 4090 Is So Powerful It's Melting Power Connectors
Nvidia recently released the new RTX 4090, the world's most powerful commercially available graphics card. Offering performance that puts even the vaunted RTX 3090 Ti to shame, the RTX 4090 promises power gamers hardware that will let them run 4K resolutions at excessively fast frame rates.
But achieving that performance takes power and a lot of it. Nvidia recommends an 850-watt power unit at a minimum and suggests a 1000-watt PSU if you plan on including extra hardware in your build.
Unfortunately, it seems like the RTX 4090 might be a little too power-hungry. Reddit user reggie_gakil (via Digital Trends) reported on the Nvidia subreddit that their RTX 4090's power adapter actually melted while playing Red Dead Redemption 2.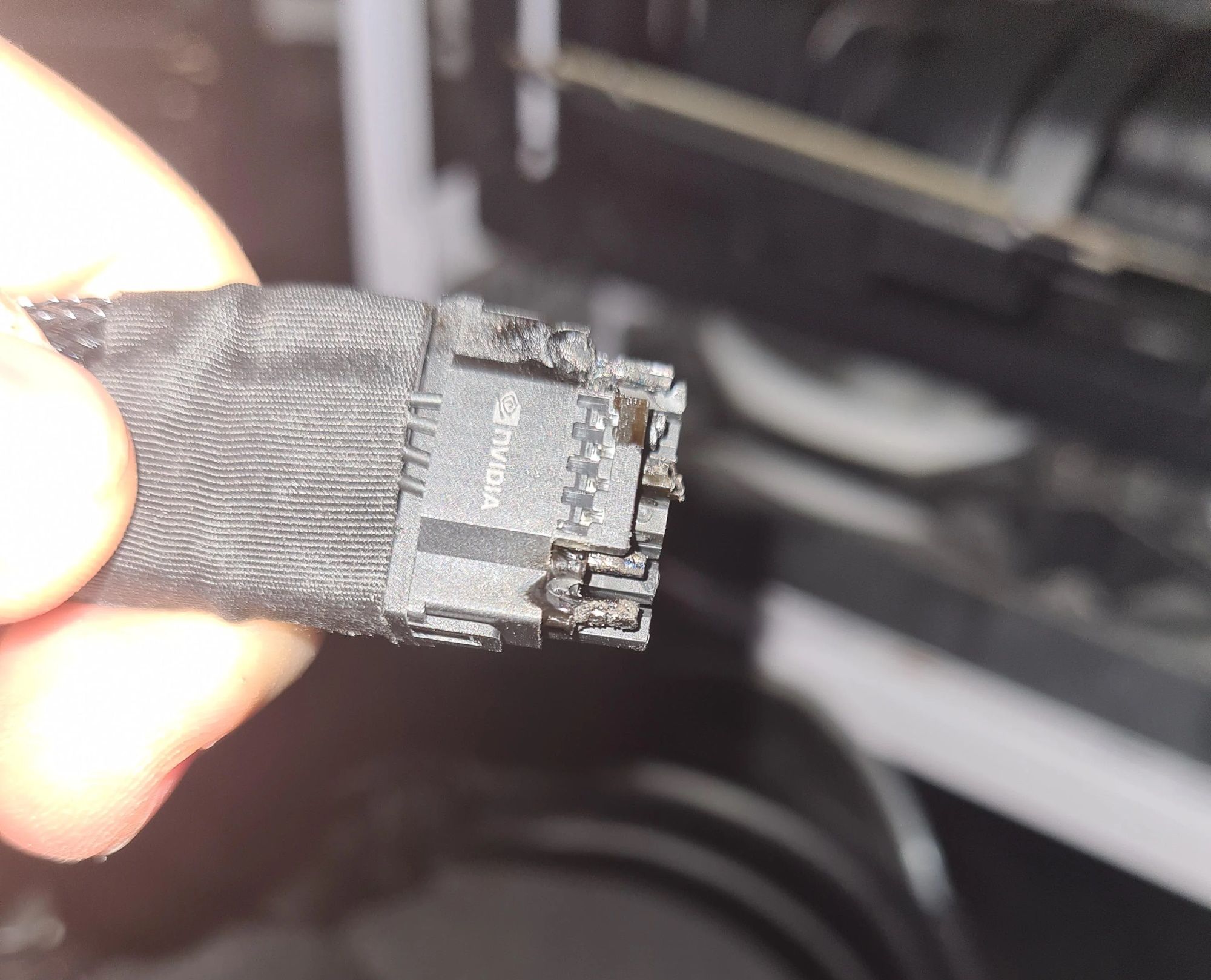 Reggie shared two photos, one which shows the burned power adapter and the other which shows the melted 12-pin power port on the RTX 4090. Reggie was using the officially-supplied adapter for their Gigabyte GeForce RTX 4090 Gaming OC, and while there was a slight "bend" in the mounting due to the massive size of the GPU, Reggie said it "was not that aggressive." At some point while playing Red Dead Redemption 2, Reggie said "it smelled badly and I saw smoke."
And they're not the only one. Another Reddit user reported a similar issue with their Asus RTX 4090 TUF Gaming – OC Edition. It doesn't appear to be as badly burned as Reggie's, but it's still definitely melted.
The RTX 4090's massive power draw is directed through a 16-pin power adapter. As noted by Gamers Nexus, users must have 12 of the 16 pins connected for 100% of the 4090's stated performance, while having all 16 pins connected provides up to 30 percent overhead for overclocking. Reggie didn't say if there was any overclocking performed, but Gamers Nexus also noted some worrying power spikes with the 4090 that might explain the sudden melting.
Nvidia has reached out to Reggie to further investigate, but 4090 owners are advised to keep a close eye on their cards for the time being.
Source: Read Full Article