Nvidia "Unlaunches" Controversial 12GB RTX 4080
Nvidia is renaming the 12GB version of the recently announced RTX 4080. Initially set to launch next month, Nvidia is instead "unlaunching" the controversial GPU, writing in the company's blog that it wasn't "named right."
"The RTX 4080 12GB is a fantastic graphics card, but it's not named right," wrote Nvidia. "Having two GPUs with the 4080 designation is confusing. So, we're pressing the "unlaunch" button on the 4080 12GB. The RTX 4080 16GB is amazing and on track to delight gamers everywhere on November 16th."
Nvidia caused significant confusion last month when it revealed two versions of the RTX 4080. One would have 16GB of VRAM, the other 12GB. However, Nvidia also confirmed in its announcement that the difference between the two cards would be far greater than just the total amount of memory.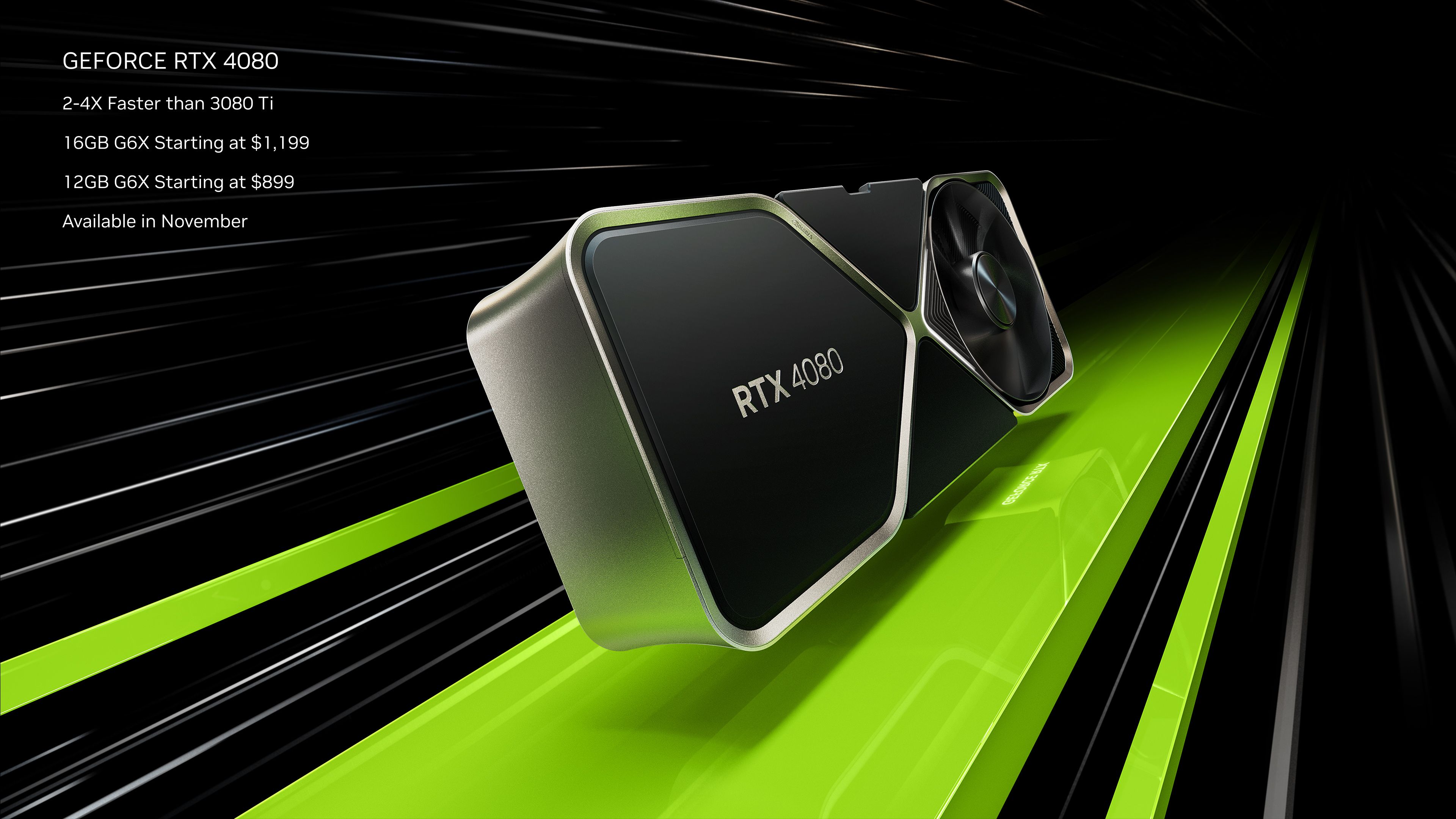 The 16GB 4080 would have 9,728 CUDA Cores, 780 Tensor-TFLOPs, 113 RT-TFLOPs, and 49 Shader-TFLOPs of power. The 12GB version would have universally less computing power with 7,680 CUDA Cores, 639 Tensor-TFLOPs, 92 RT-TFLOPs, 40 Shader-TFLOPs.
Even in Nvidia's own benchmarks, the difference in performance between the 16GB and 12GB 4080s was substantial enough that many questioned why the 12GB version was even called the 4080 at all. Nvidia's previous next-gen video card launch included the RTX 3090, 3080, and 3070, leading some to accuse Nvidia of renaming what would have been the RTX 4070 the 12GB 3080 in order to justify its $899 price tag. The RTX 3070 launched with an MSRP of just $499.
Nvidia made no mention of whether the 12GB 4080 would be renamed the 4070 or if it would be priced lower than the initially-stated MSRP of $899. Nvidia CEO Jensen Huang does seem to be making a lot of noise about how expensive silicone is these days, so I wouldn't expect much of a discount to go along with that renaming.
PC gamers looking to get ahold of the assumed RTX 4090Ti will likely have to wait longer than anticipated. The world's most powerful gaming GPU is allegedly so powerful that it can't be cooled using fans and has a tendency to melt. It also requires two 16-pin power connectors and is so large it can't be mounted on any motherboard. Nvidia has reportedly canceled the release of the 4090Ti until it works out the card's bugs.
Source: Read Full Article