No More Heroes 1 And 2 Coming To Steam On June 9
With absolutely no fanfare whatsoever, publisher XSEED Games and Marvelous have announced that No More Heroes 1 and 2 are heading to Steam on June 9. Wow, that's next week! How was this kept secret for such a long time?
There isn't a price listed on either Steam store page, but we do get confirmation of a few details. These very much welcomed PC ports will feature Steam achievements, Steam trading cards, Cloud saves, and text support for English, French, Spanish, Italian, German, Japanese, Simplified Chinese, and Traditional Chinese. It would also be reasonable to assume that 4K resolution output is supported, though the only mention of any resolution comes in the description with "HD remaster."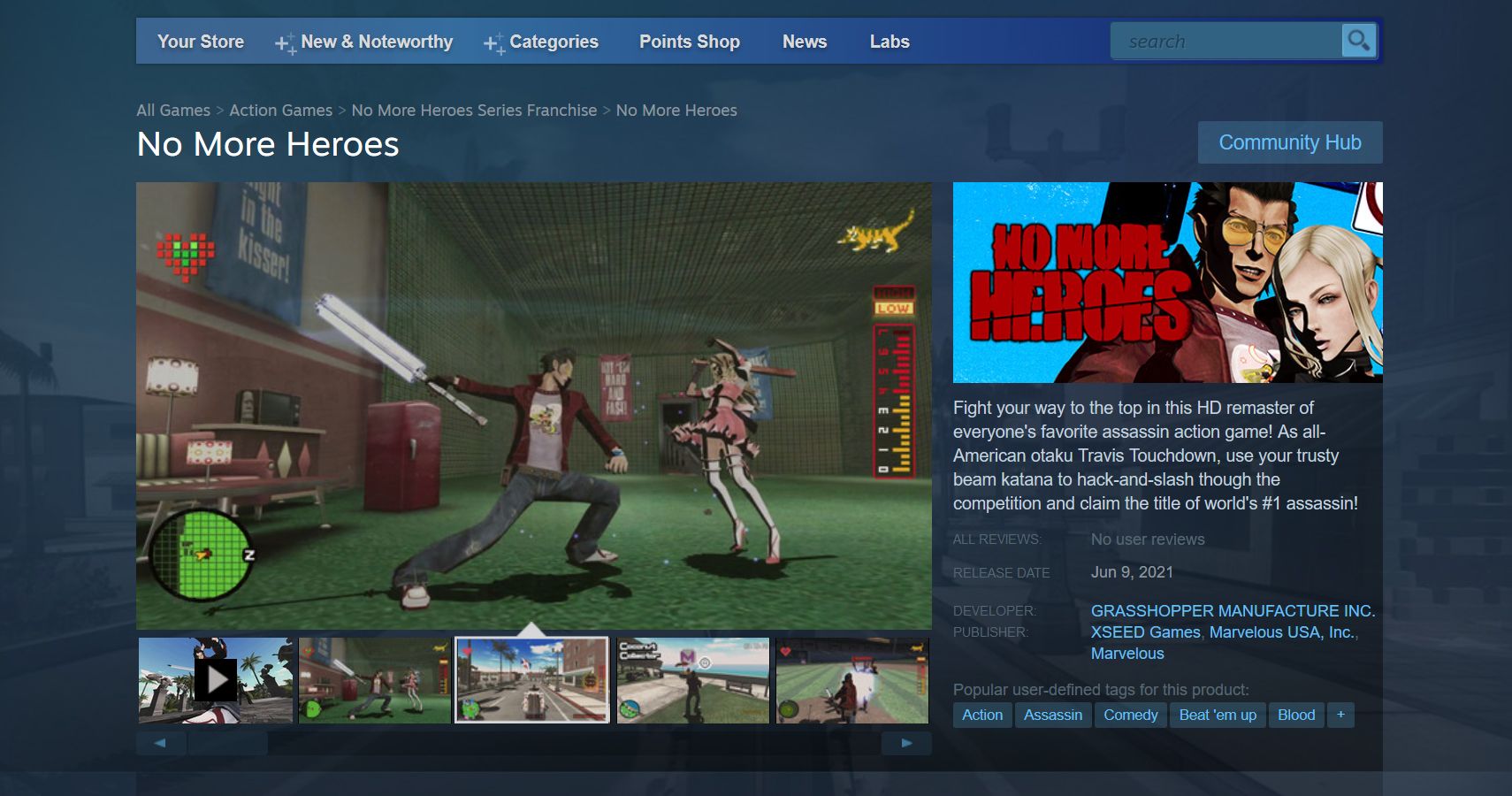 What is likely the case is that these new ports are conversions of the Switch ports that released late last year. Retaining the original visual style while increasing the resolution to 1080p, the Switch versions are as close to definitive as you can possibly get. While some of the music had to be changed due to licenses expiring, both No More Heroes 1 and 2 play better than ever on Nintendo's hybrid console.
With the PC version potentially having mod support, this could mean that fans would be able to restore some of the cut songs to create the perfect port. With not long to go until Travis Touchdown is battling on our PCs, we won't need to wait around pondering about what changes have happened. We'll be able to try them out for ourselves or mod them to our heart's content.
Source: Read Full Article