Nintendo Switch eShop Is Holding Indie World After Successful Showcase
There are tons of sweet indie games for sale on the Nintendo Switch eShop, and a lot of them are getting a steep discount thanks to the recent Indie World Direct showcase.
Do you like independent games? Do you like walking around while playing those independent games on a mobile screen that's sort of like a tablet but has built-in controllers? Then the Nintendo Switch is the console for you. And, you'll be happy to note, it's only getting better.
Yesterday's Indie World Direct gave us a bunch of announcements for new indie games that are coming to the Switch including Hades, Spiritfarer, Hypnospace Outlaw, Subnautica and its stand-alone expansion Below Zero, Torchlight III, and many more.
And best of all, many of those recently-announced games are either out now, on sale, or BOTH. You can get games like A Short Hike, Manifold Garden, Raji: An Ancient Epic, Takeshi and Hiroshi, and Evergate for a little bit off (between 10-15%), or you can go a little further back on the indie game timeline to get some even better deals.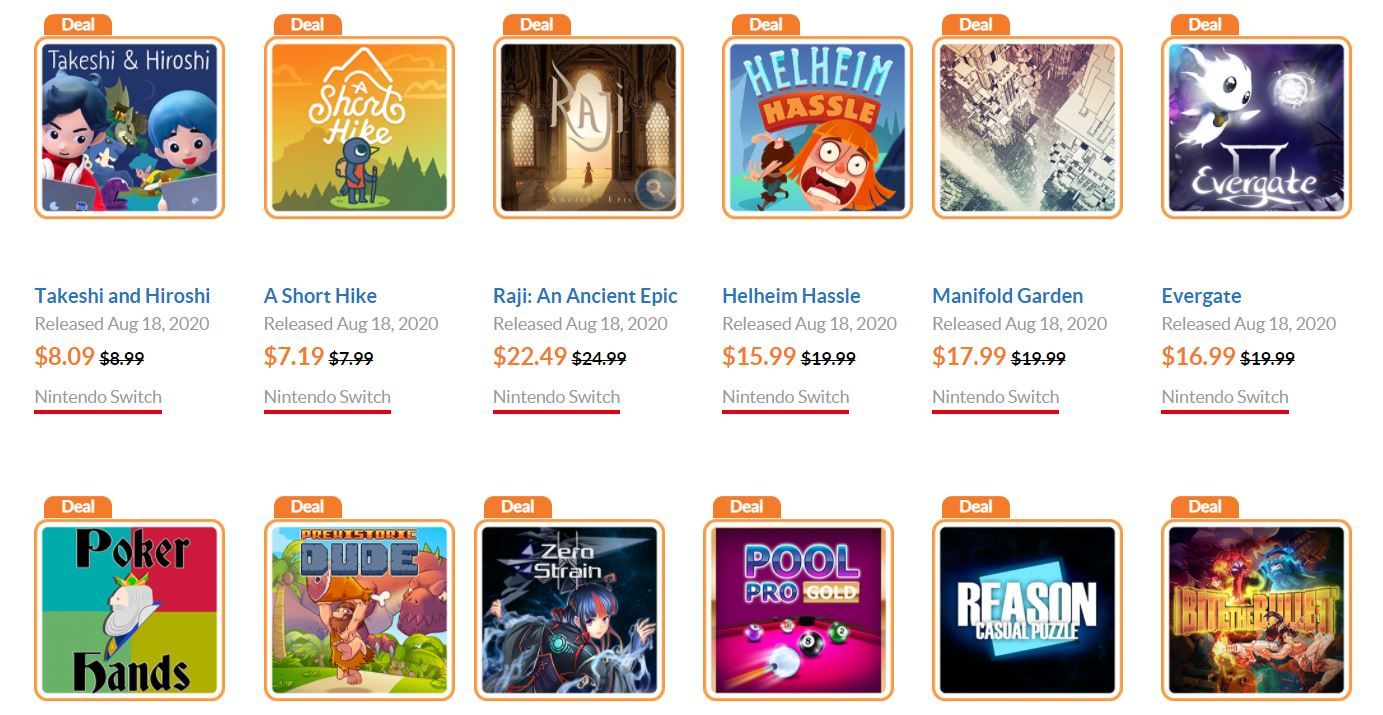 How about Ori and the Blind Forest: Definitive Edition? You can grab this award-winning platformer for 30% off, or just $13.99. Superliminal, the bizarro world puzzle game, can be grabbed for 20% off or just $16.00. The recently released competitive eating and shooting game Bite the Bullet is also 20% off at $11.99, while Streets of Rage 4, the best damn brawler to ever get a fourth sequel, is 15% off at $21.44.
Or you could just pick up Dead Cells like everyone else. That's got the biggest discount we've seen yet at 40% off and a sale price tag of $14.99.
There are tons more deals on just as many games on the Nintendo eShop to celebrate the Indie World Direct, so check 'em out and pick out a few that appeal to you. It's better than buying games you might hate.
Source: Read Full Article