Nier Replicant: Where To Find Iron Ore
There's really no getting around how much of a pain material grinding is in most RPGs, let alone Nier. A remake to 2010's Nier Gestalt, Nier Replicant has improved upon its source material in virtually every respect without needlessly modernizing the game. Unfortunately, this also means Nier retains quite a few of its ugliest traits, most notable being the sheer amount of effort needed to grind for certain items.
Quite a lot of Iron Ore is needed for both side quests and weapon upgrading in Nier Replicant, to the point where anyone looking for 100% completion will need to grind. To make matters worse, Iron Ore isn't even one of Nier's rarest items.
How To Find Iron Ore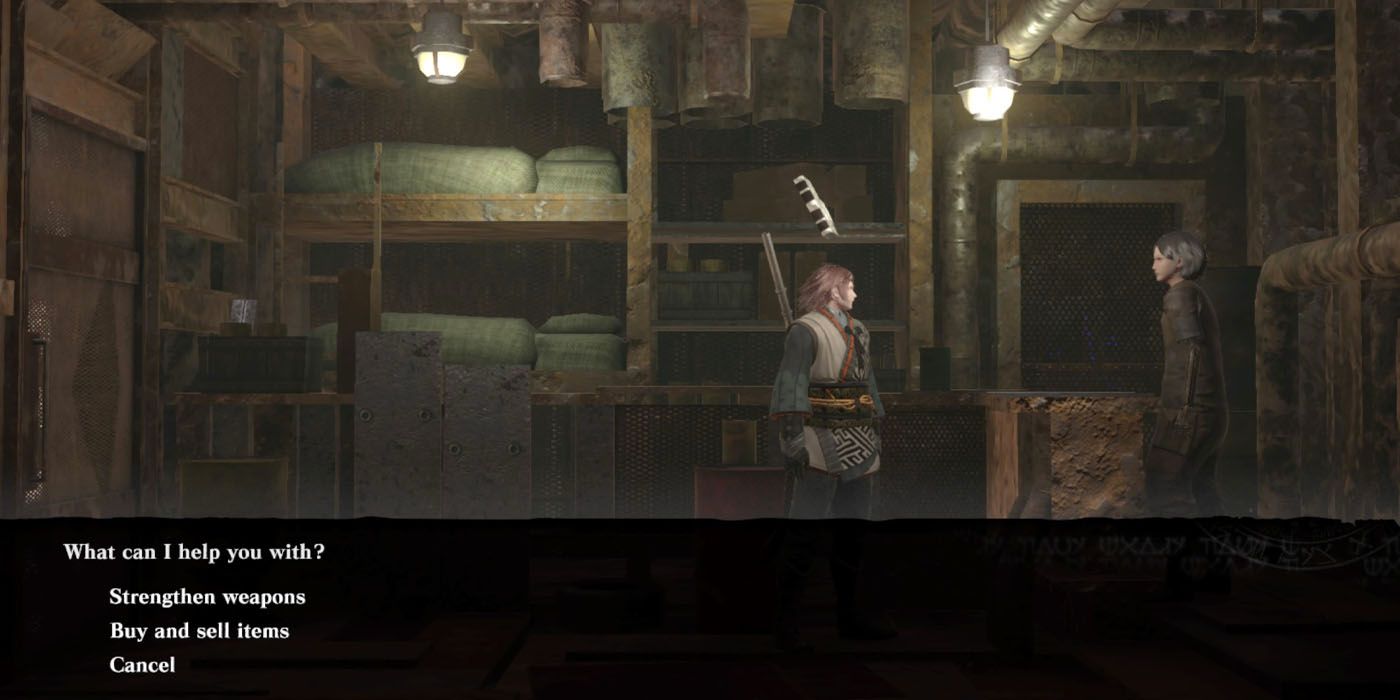 Iron Ore is one of the most common materials in Nier Replicant and can be obtained multiple ways. Unfortunately, so much Iron Ore is needed to 100% Nier that this ultimately doesn't matter. Players will need to get their hands on at least 303 Iron Ore before they can so much as think about selling any for profit. Iron Ore can be obtained by:
Examining any mineral harvest point (Northern and Southern Plains).

Killing Shades after the time skip.

Buying them at the Junk Heap.
Iron Ore is fairly pricey at 1000 Gold per pop, so it's not exactly wise to just up and buy all the Ore you need. Money isn't too hard to come by, but hundreds of Iron Ore purchases do add up and your Gold is better spent on rarer materials.
Iron Ore Side Quests
A total of 30 Iron Ore are needed for side quests in Nier Replicant. The Creaky Wheel is a Part 2 side quest that has Nier traveling to Facade to repair his Village waterwheel. Players need 10 Iron Ore and 10 Logs to commission the parts at the Strange-Thing Store. Logs can be purchased for 500 Gold in the Village, but they're also a common drop at forested harvest points.
A City Reborn is a Facade side quest that unlocks after completing the Loyal Cerberus Key Fragment. Nier needs to exchange 20 Iron Ore, 20 Clay, and 20 Logs to help Facade's economy. Clay can be found at mineral harvest points just like Iron Ore, but they can also be purchased at the Facade material shop.
Iron Ore Weapon Upgrades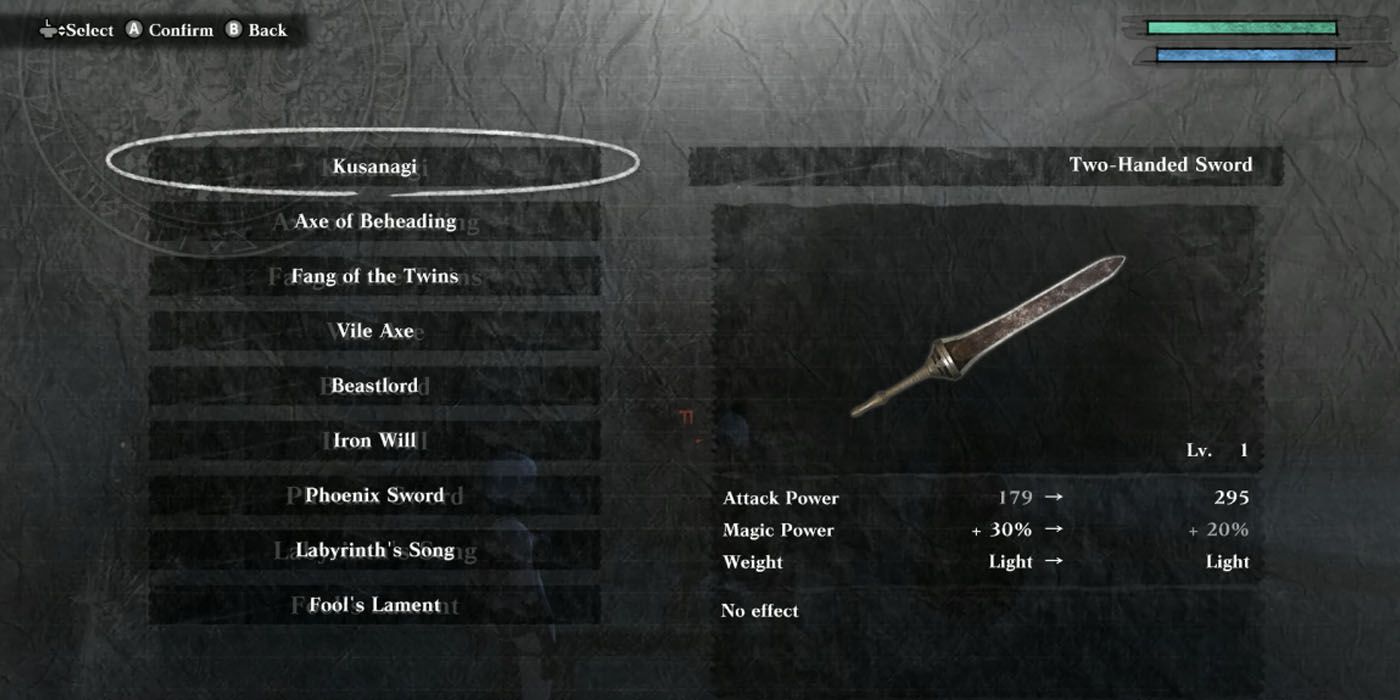 Anyone who's looking to upgrade every single weapon in Nier Replicant should make peace with all the grinding they're going to have to do. To get 100% weapon completion in Nier, you need a total of 273 Iron Ore for nine different weapons including the YoRHa DLC weapons from Nier Automata. The following weapons need Iron Ore to be upgraded:
Beastbain | One-Handed Sword (47)

Cruel Oath/YoRHa DLC | One-Handed Sword (4)

The Devil Queen | Spear (28)

Earth Wyrm's Claw | One-Handed Sword (26)

Ending E Sword | One-Handed Sword (60)

Kusanagi | Two-Handed Sword (48)

Rebirth | One-Handed Sword (34)

Spear of the Usurper | Spear (8)

Transience | Spear (8)
Feel free to start selling off any Iron Ore once you've exhausted all necessary 303. Until then, enjoy the grind and know that farming for Iron Ore is only the tip of the iceberg when it comes to Nier Replicant.
Next: Nier Replicant Complete Guide And Walkthrough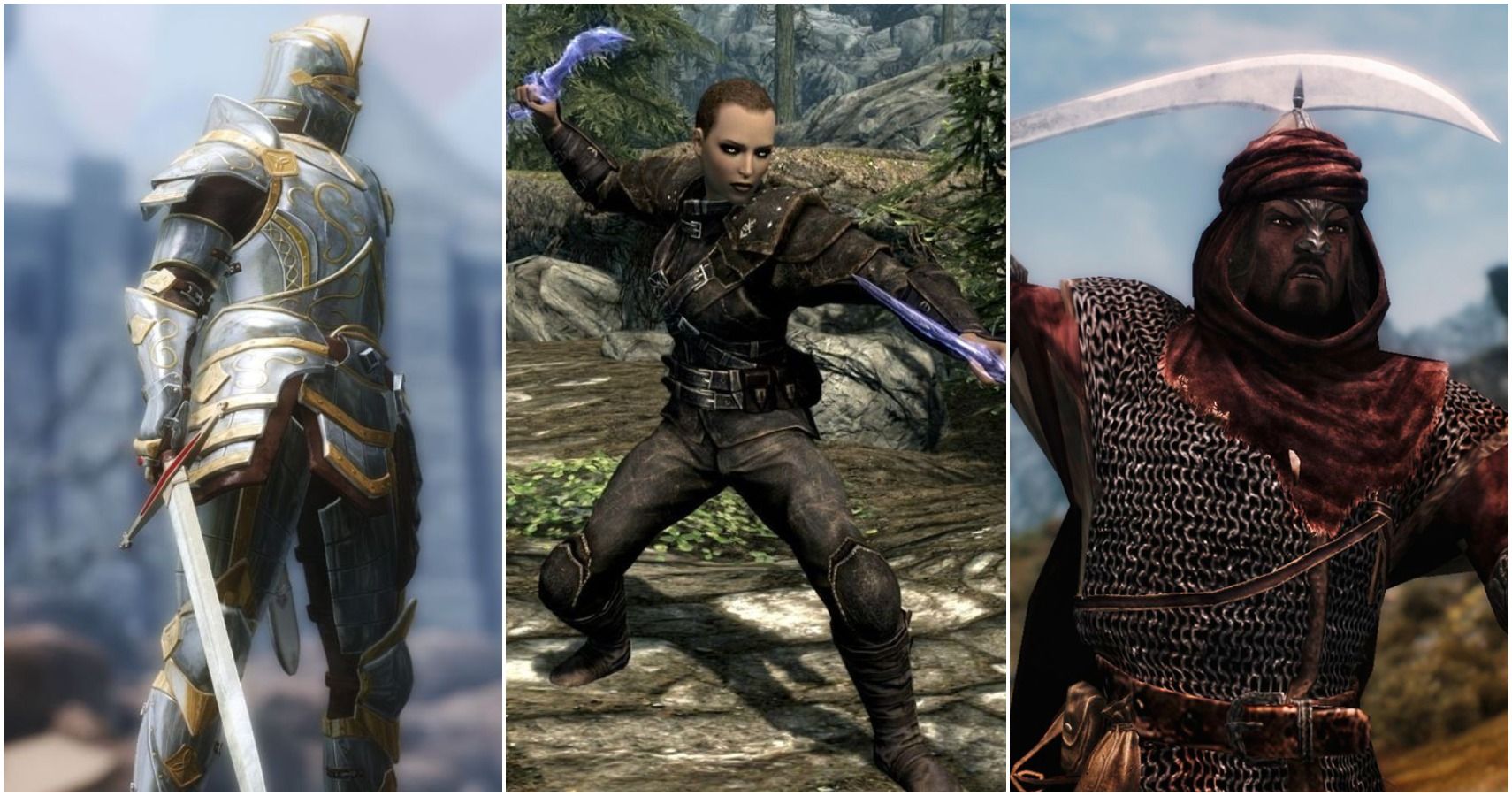 Source: Read Full Article