New Steam Deck Feature Lets You Share Saves With PC
Valve is implementing Dynamic Cloud Sync for the Steam Deck, allowing you to share saves between PC and handheld, easily jumping between the two.
This means if you were to play Skyrim on your desktop or laptop, booting it up on the Deck would put you in the exact same spot, using the same save file. Naturally, that requires an internet connection so you can tap into the cloud. But Skyrim as an example raises an interesting problem – if you use the same save with a modded game, you could corrupt the file. Or it simply wouldn't work.
"The feature is free to use, but it's not automatic," Valve said. "Developers must manually enable it on their games in Steamworks and take advantage of some new APIs." It must be manually enabled but it isn't a mandatory feature – developers can choose not to implement Dynamic Cloud Sync, so it'll work on a case-by-case basis with the Deck's supported library.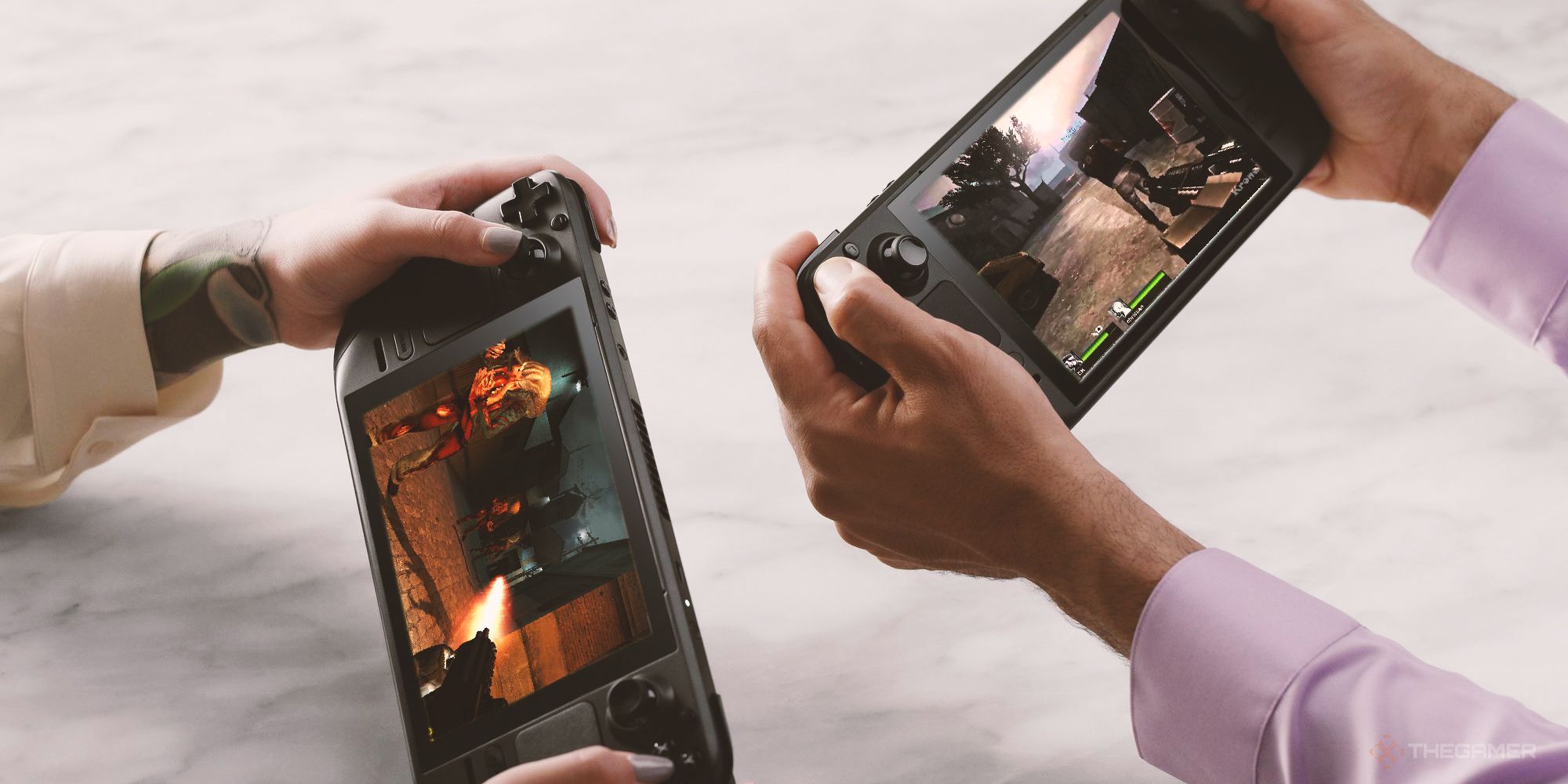 Steam Deck indicates whether a game is supported through a green tick, part of the new verification program. There are currently four states of verification – Verified, Playable, Unsupported, and Unknown. Valve has even been updating its old library to make classics like Half-Life 2 'Verified'. In that effort, it's been found that every game but Persona 4 and a handful of VR titles are playable.
It could be that another new system is rolled out to help make clear what games have and support Dynamic Cloud Sync. But that's more quality of life than anything – you won't lose any progress if you have two separate saves, so it's not a risky gamble.
But if you do play games with Dynamic Cloud Sync, you have to make sure that you close the game fully before swapping to another platform. Going back to Skyrim, your latest save file where you're fighting Alduin with a toothpick and a can-do attitude won't automatically load up on PC if you're still in-game. You have to exit the game on the Deck first.
Source: Read Full Article