New Cyberpunk 2077 Screenshots Show Off Night City's Districts
Cyberpunk 2077 Night City Wire episode 3 just offered us a look at the various gangs that occupy the  unique and dangerous districts scattered across its dystopian metropolis. Fortunately, we've got loads of brand new screenshots for you to check out, which will allow you to do a bit of digital tourism ahead of Cyberpunk 2077's official launch on November 19, 2020.
For those unacquainted with the layout of Night City, here's a brief rundown: Night City is carved up into several districts, all of which have their own unique style. Generally, each of these districts is run by either a corporation or gang — for example, the Pacifica district is home to The Voodoo Boys, a crew of elite Netrunners capable of safely traversing the Blackwall.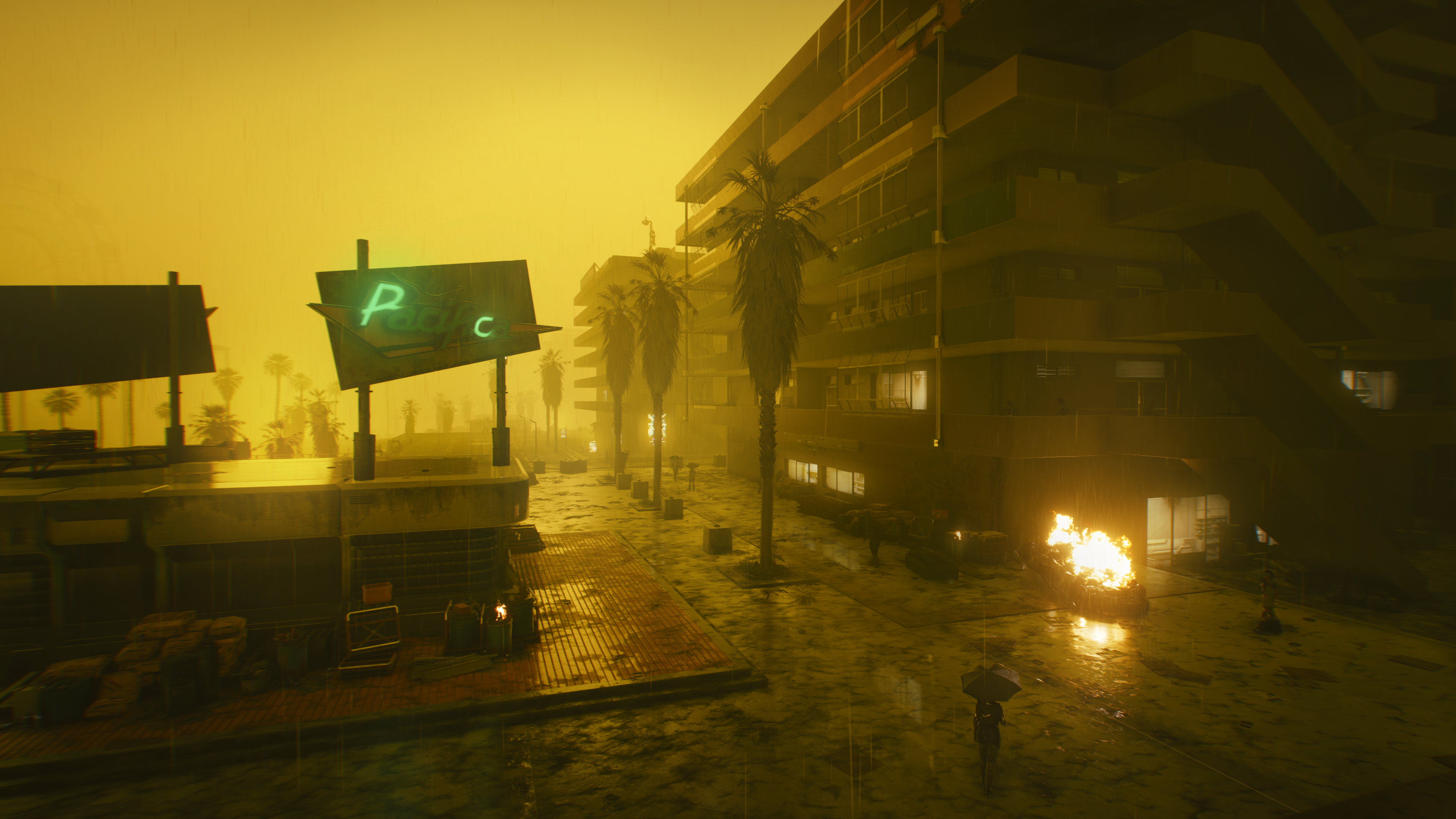 Other districts include Watson — where the prologue takes place — Westbrook, Santo Domingo, Heywood, the City Center, and the Badlands.
You can check out a bunch of all new screenshots below, which depict a variety of different environments from each region in Night City.
As you can see, districts in Night City are about as vast and varied as they come. From the neon-drenched skyline of Westbrook to the sun-soaked plains of the Badlands, every single region in Cyberpunk 2077 has an immensely strong sense of identity — something that is usually defined by whoever is in power there.
If you're interested in knowing whether or not you can visit these districts in Cyberpunk 2077 with RTX on, be sure to check out the minimum and recommended specs for PC, which were finally unveiled during today's episode of Night City Wire.
Cyberpunk 2077 is due to launch on November 19, 2020. It's coming to PC, PS4, Xbox One, PS5, Xbox Series X, and Google Stadia, and it was recently announced that it will be available to download on next-gen hardware at launch, confirming that Cyberpunk 2077 won't be delayed again.
Also, apparently we're going to learn more about Cyberpunk 2077 DLC and expansions "fairly soon."
Source: Read Full Article