Moss: Book 2 Launches On Meta Quest 2 In July
The adventures of Quill the mouse in Moss has been a delight for VR gamers ever since it launched in 2018 on the PS4 and its PSVR system. A sequel followed and was released at the end of March this year, but only for Sony's headset. But now Meta Quest 2 owners should pen in a date for the lovable title as Moss: Book 2 gets a launch date.
Announced during today's UploadVR Summer Showcase, its developer Polyarc said Moss: Book 2 launches on Quest 2 on Thursday July 21. Quest 2 users can now add the game to their Quest Store wishlists, while those who haven't played the first game can purchase Moss which is now 25 percent off for a limited time.
"For this release, we didn't just want to get Book II running on Quest 2 and call it a day, so we took our time diligently balancing all aspects of the game, across graphics and gameplay, with the end goal being a truly memorable experience," said Tyler Walters, a technical artist at Polyarc. "Throughout this process, we were regularly excited by the level of fidelity we were able to achieve on Quest 2, often finding ways to make the game look and play better than ever."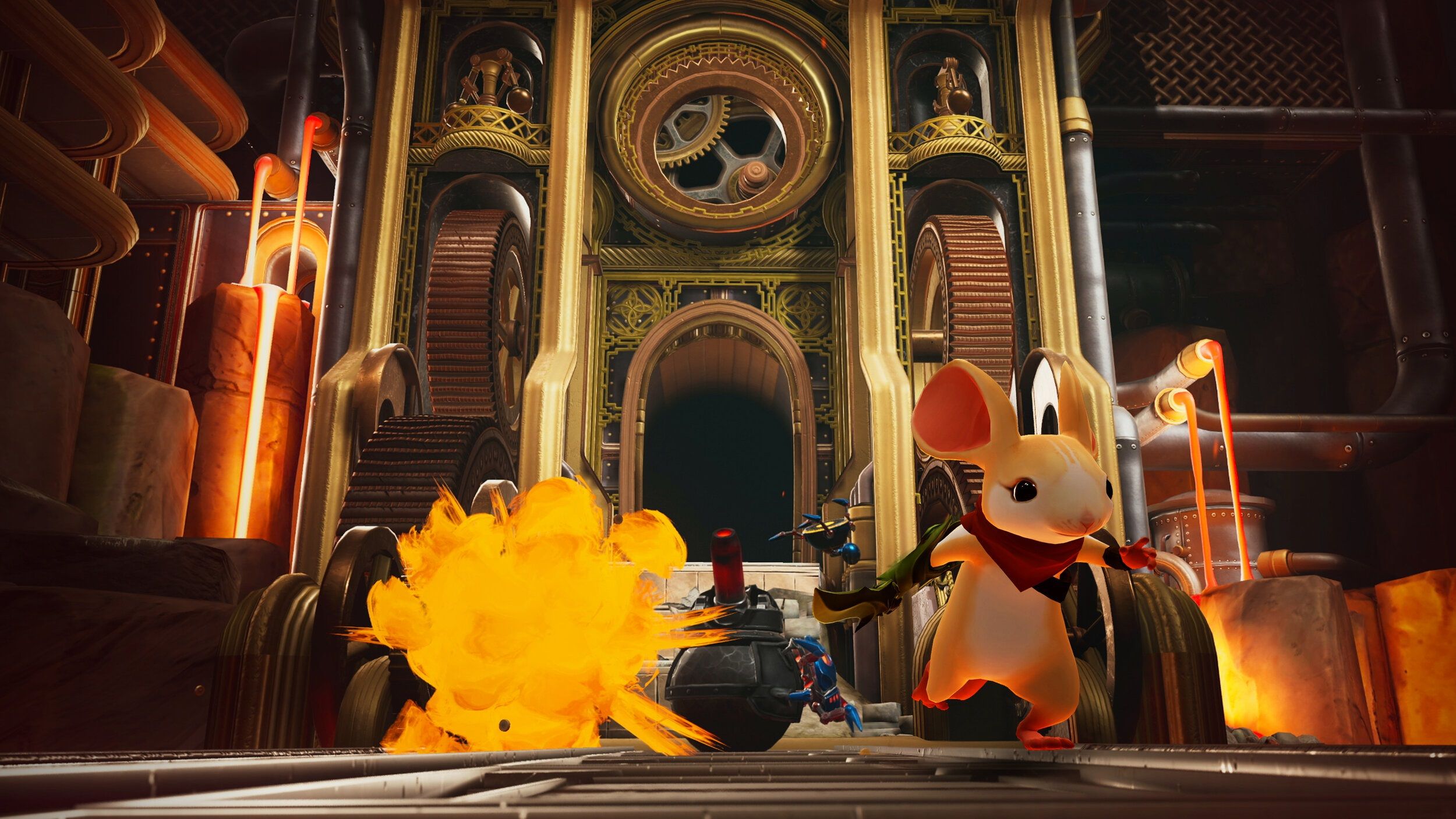 Moss: Book 2 picks up directly from where players left Quill in Moss when the mouse hero had saved her uncle Argus but found that a winged tyrant was hunting her within the confines of the castle where her uncle was being held. Both Moss games have received good reviews and were among the standout titles on PlayStation VR. TheGamer awarded Moss: Book 2 a score of 4/5. Now with the Quest 2 port more players will be able to enjoy Polyarc's creations.
In addition to the game, fans can pre-order the Moss: Book II Official Soundtrack composed by the BAFTA award-winning Jason Greaves who returned to score the sequel. The soundtrack consists of 17 in-game pieces and contains more than 140 minutes of music.
For more information, you can check out Moss: Book 2's official listing on the Quest 2 store here. The game supports Oculus Touch and does not require an Internet connection while playing.
Source: Read Full Article