Minecraft Dungeons: Festival Of Frost Event Guide
Quick Links
How Do You Get The Iceologer Cape?
To celebrate a whopping 15 million players, Mojang has released a new, wintery event for Minecraft Dungeons named Festival of Frost, which is taking place from February 8 – 22. The event, which features a multitude of frosty themed changes, predominantly focuses on Tower configurations and seasonal trials.
Whilst the bulk of the event is thematic, there are some important changes and additions that are worth mentioning. The array of new and returning challenges and the elusive Iceologer Cape reward are just a few of the notable mentions. This small but impactful update packs a punch, and it's worth knowing how best to handle that impact.
What's In The Update?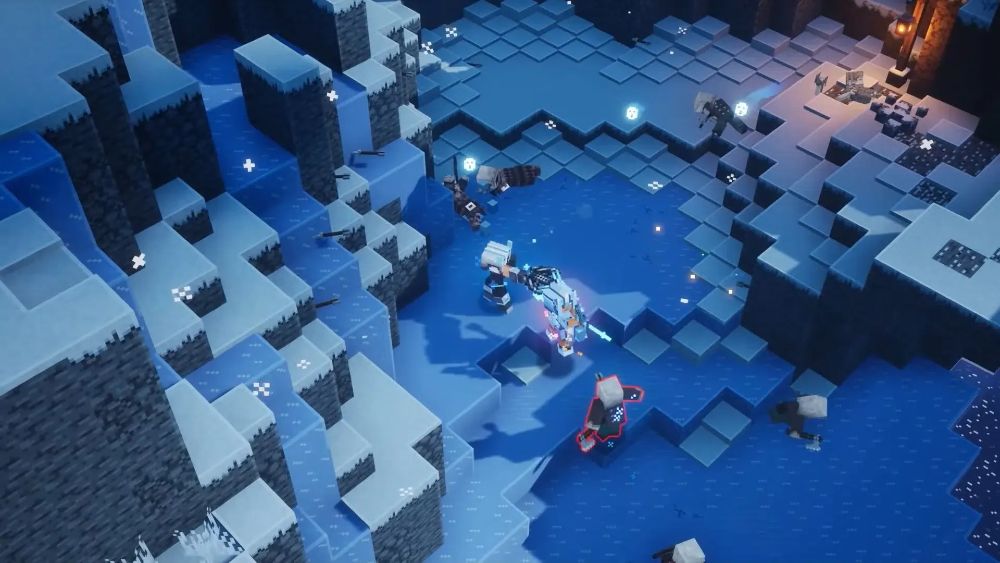 For the most part, the update affects the Tower mode. The structure is outfitted with a chilly new theme and each monster roaming its halls is now iced over in a neat new reskin.
It's not all about the looks, however. Various hazards behave differently and, as a result, you may have to adapt your play-style accordingly. Creeper explosions come with a frosty sting, slowing your attacks for a brief period, and zombies now throw snow projectiles.
The terrain's icy exterior can also prove quite a hardship. Slippery floors mean your attacks might not have the accuracy you would initially hope and water now freezes you upon contact. Be careful about fighting near pools of water as the impending onslaught might have you panicking and falling in accidentally.
Challenge Guide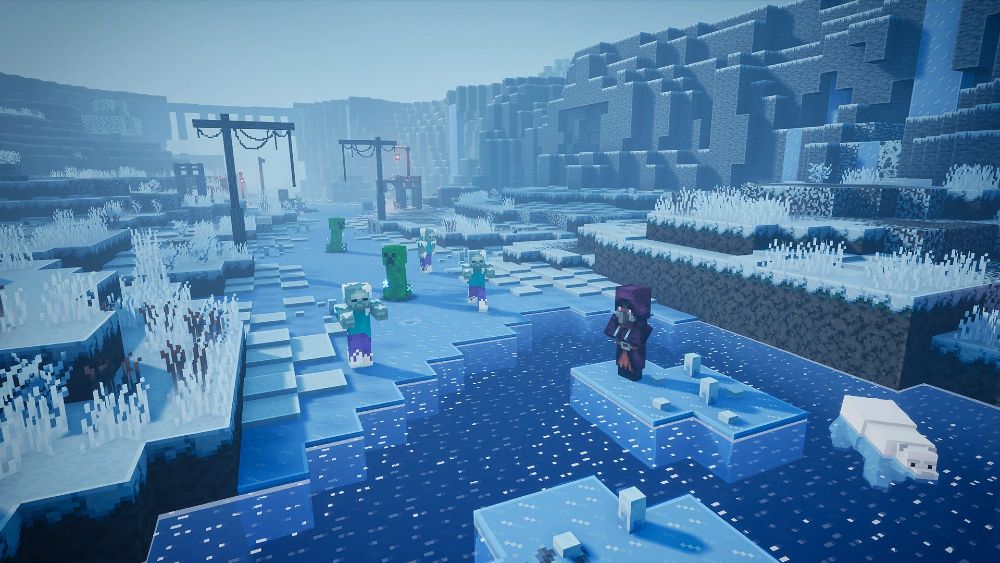 This event's challenges and trials are a mix of new and returning additions. The Chills and Thrills trials are making a return, the most notable of which is the invisibility modifier. Other modifiers tend to affect how cooldowns on artifacts and chests work.
There's also a plethora of weekly challenges. Most of the current ones are tailored towards the Tower, so it's worth spending the bulk of your time there if you'd like to get several sorted quickly. However, a few do require missions to be completed, so try out some of the daily trials to help kill two birds with one stone.
These challenges and trials are no problem if you have the necessary gear to back yourself up, but still be cautious about how you approach certain sections of the trials since your playstyle will have yet to acclimate to the shift in gameplay.
How Do You Get The Iceologer Cape?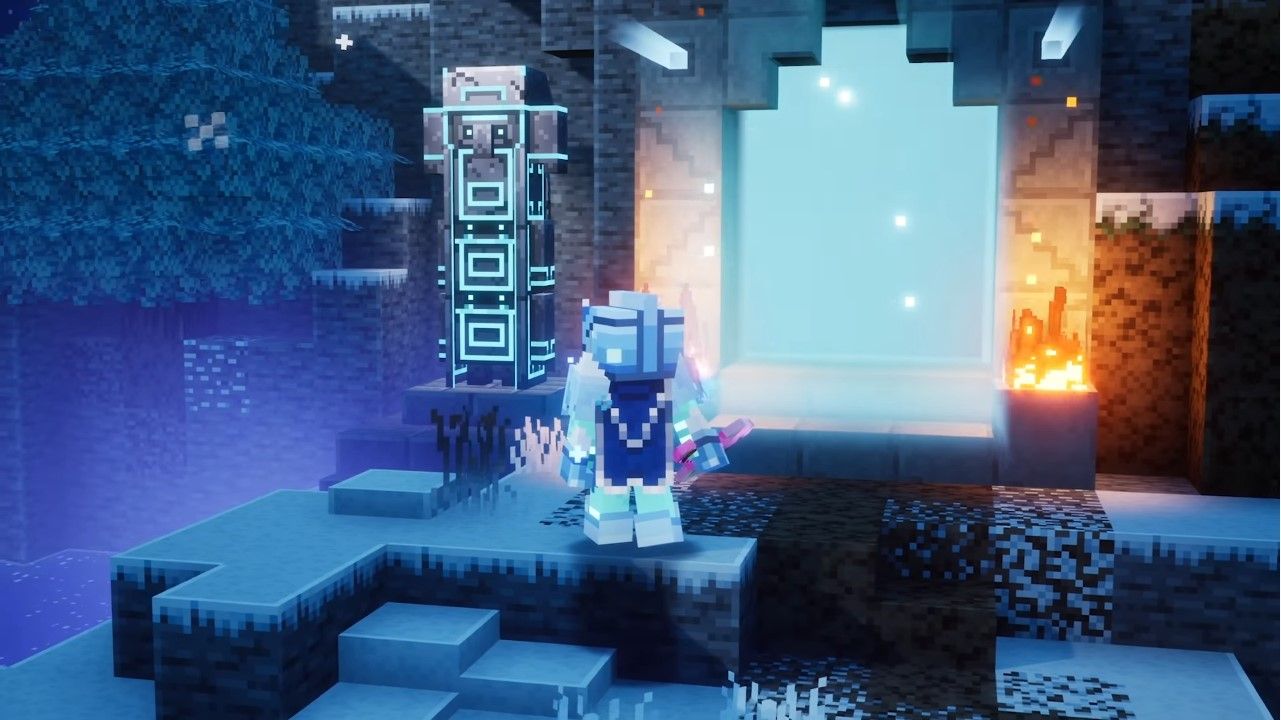 All you have to do to get your hands on the Iceologer Cape is to log in during the event and you will be gifted it as a thank you from Mojang!
Further Patch Notes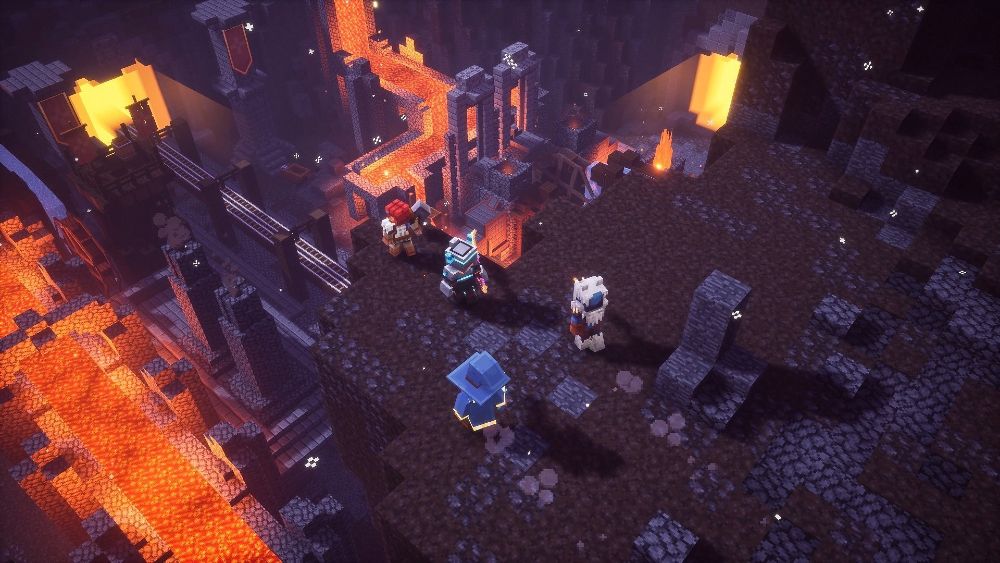 Along with this event, a patch has also been released, fixing various issues and adding quality control tweaks to help with the new seasonal trials.
Whilst most of these are your typical bug fixes reported by players after the addition of Cloudy Climb, there are a few notable mentions. The entirety of the patch notes can be found here.
Notable Patch Notes
Players no longer need to own the Season 1 Adventure Pass to unlock Season 1 achievements on Steam.
PlayStation Network accounts can now obtain Adventure Points upon first boot up.
Added a new mouse hover sound effect to interactable objects in the world to improve accessibility.
Enchantments on Tower starting gear now change with every new Tower configuration.
The Uniquesmith now upgrades the power level of a selected item to match the strongest piece of gear in the inventory.
Added missing item descriptions for Gilded versions of Nimble Turtle Armor, Sponge Striker, Encrusted Anchor, The Beginning and The End, Call of the Void, and Sturdy Shulker Armor.
The Growing enchantment now triggers on Exploding Crossbows the same way as on other ranged weapons.
The Fuse Shot enchantment no longer generates on Exploding Crossbows. Verdant Robe, Moon Daggers, Soul Fists, and Soul Hunter Crossbow can now generate with soul enchantments.
The "All" tab of the inventory screen should now always be displayed first and be sorted by the most recently picked up items.
Source: Read Full Article