Marvel's Midnight Suns: Haven Guide
Quick Links
Where To Find Every Haven
Every Character's Favorite Haven Activity
Building your friendship with the colorful cast of heroes in Marvel's Midnight Suns is one of the best parts, aside from the deck-based combat system. After each mission, you can hang out with your favorite characters, give them gifts, and learn more about their personalities.
As you explore the Abbey in your time off from hunting demons, you may come across special locations known as Havens. If these places seem confusing, or you're worried about using them wrong, don't worry. Below, you can learn exactly what Havens are, and what every character's favorite Haven activity is.
What Are Havens?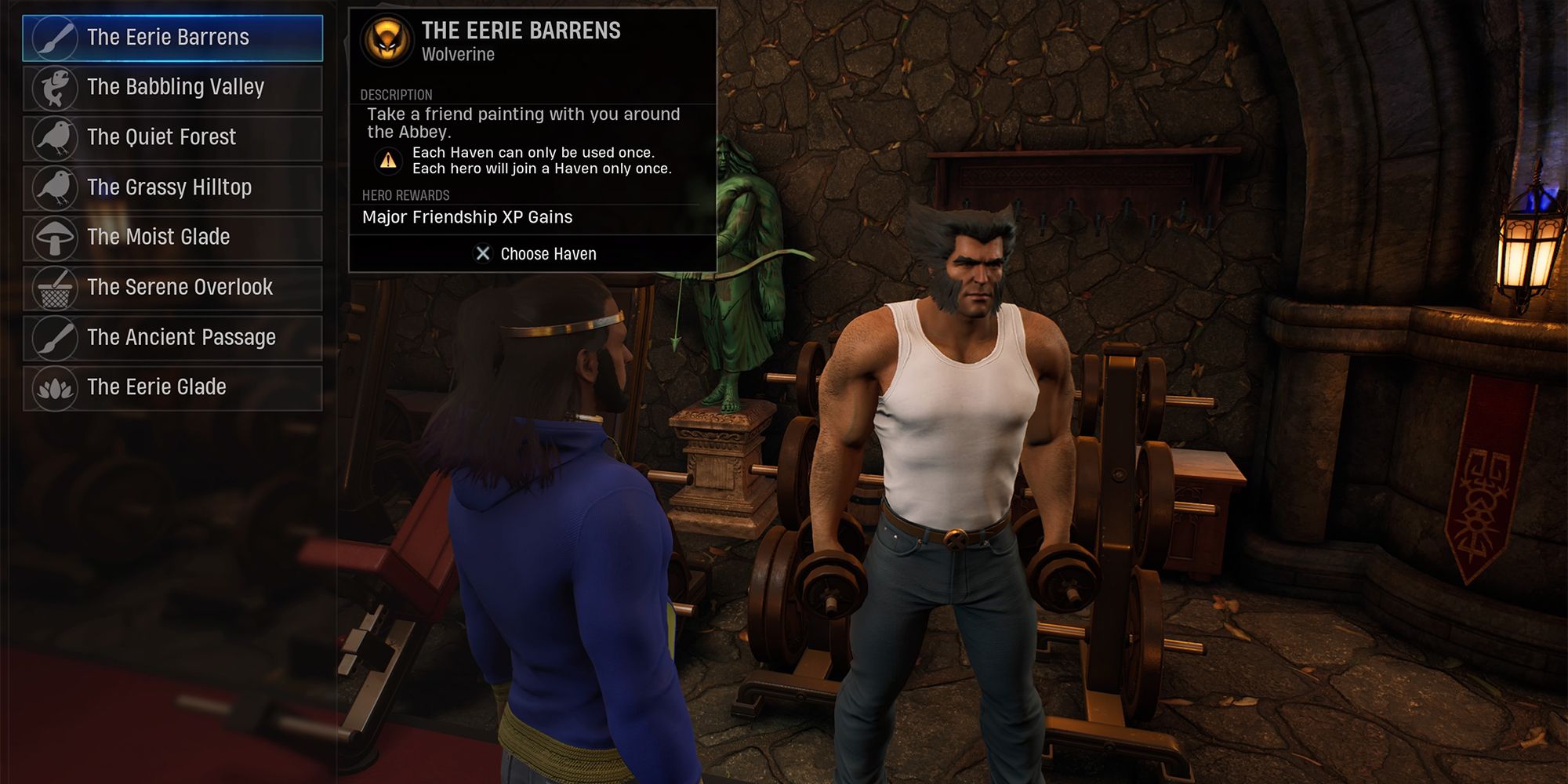 Havens are very similar to Hangouts, but they have some restrictions that will make you think carefully before using one. Like Hangouts, you can invite any character to a Haven for a special one-on-one friendship bonding session. However, there are only a few Havens scattered around the Abbey, and each location can only be used one time. That means if you take Peter Parker to the Gloomy Glade Haven, you won't be able to take anyone else there during that playthrough.
Also, keep in mind that the names of Havens are random, meaning you most likely won't have the same names of Havens as another player. The locations you find them in don't change, though.
The activities that you can do at each Haven are predetermined when you find it, meaning you'll want to choose very carefully to maximize the activity with the character you've chosen to get the most friendship XP. Below, we have a list of every character's favorite Haven activity to help you choose.
Where To Find Every Haven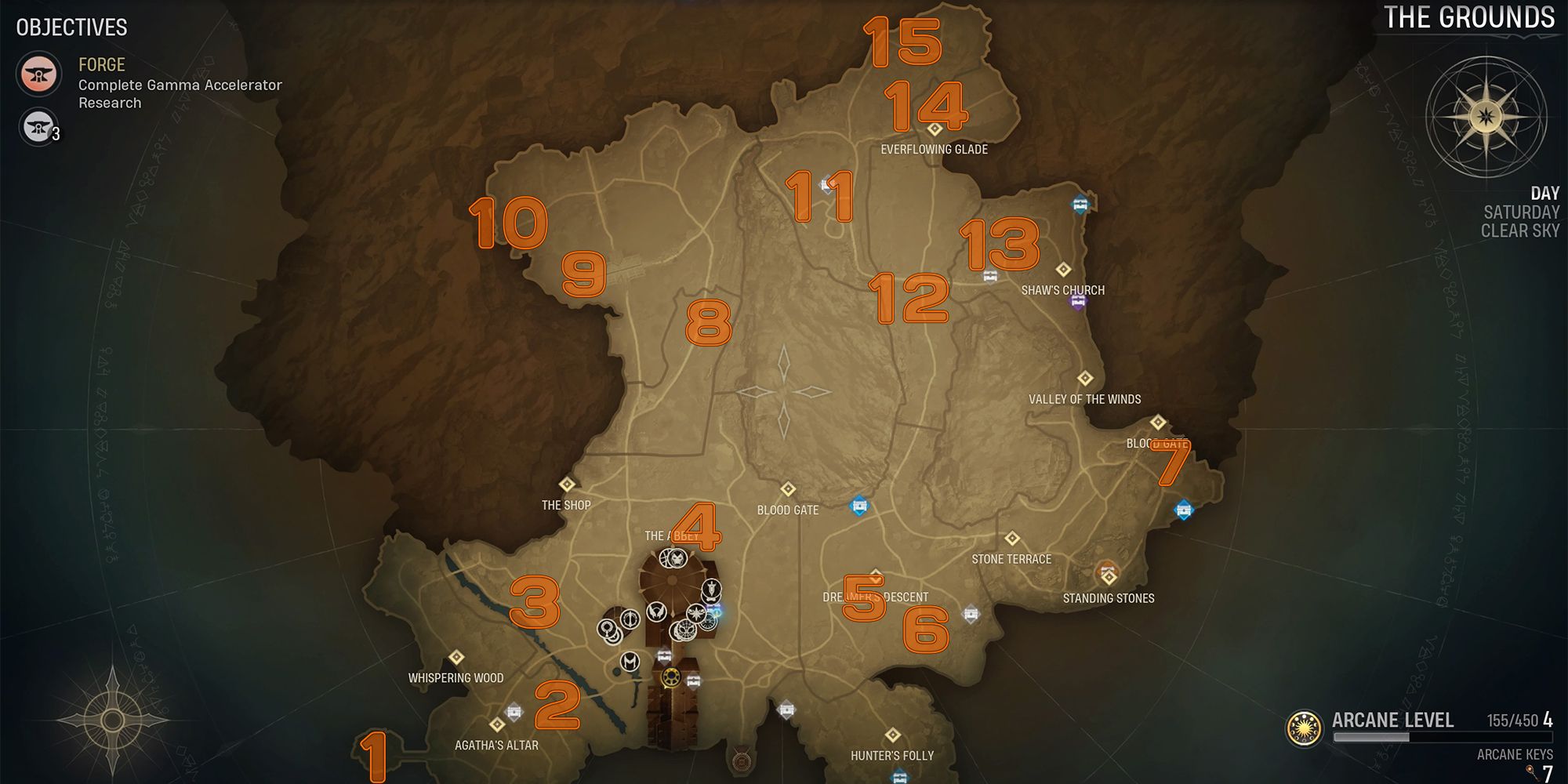 There are a total of 15 Havens to find around the Abbey. Because each Haven can only be used once, and each character can only go to one Haven, your options are slightly limited. In the image above, you can see the location of every discoverable Haven.
Every Character's Favorite Haven Activity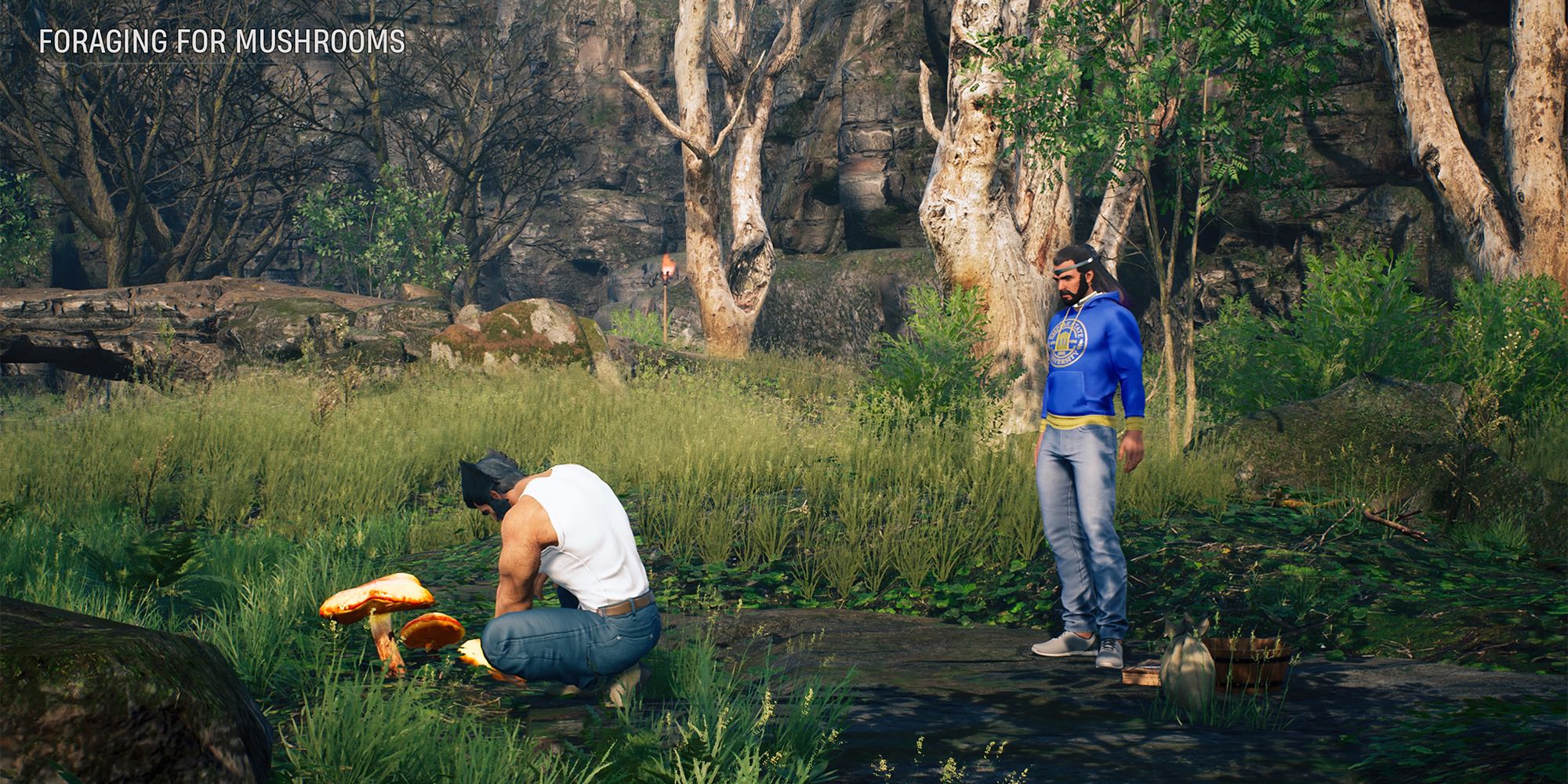 Just like Hangouts, every character has activities they like and dislike. Below, you can see every Haven activity, and which heroes love, like, or dislike it.
Activity

Loved By

Liked By

Disliked By

Birdwatching

Blade
Captain America
Captain Marvel
Doctor Strange
Ghost Rider
Iron Man
Magik
Nico Minoru
Scarlet Witch

Fishing

Blade
Ghost Rider
Wolverine

Captain America
Doctor Strange
Iron Man
Magik
Scarlet Witch
Spider-Man

Captain Marvel
Nico Minoru

Meditation

Blade
Doctor Strange
Magik
Scarlet Witch

Captain America
Nico Minoru

Captain Marvel
Ghost Rider
Iron Man
Spider-Man
Wolverine

Mushroom Picking

Doctor Strange
Scarlet Witch
Spider-Man
Wolverine

Blade
Captain America
Captain Marvel
Ghost Rider
Iron Man
Magik
Nico Minoru

Painting

Captain America
Magik
Spider-Man

Blade
Captain Marvel
Doctor Strange
Ghost Rider
Iron Man
Nico Minoru
Scarlet Witch
Wolverine

Picnic

Captain Marvel
Iron Man
Nico Minoru
Spider-Man

Blade
Captain America
Doctor Strange
Ghost Rider
Magik
Scarlet Witch
Wolverine
Source: Read Full Article