Manhunt A Former Division Commander Gone Rogue In The Division 2 Season 4 Update
Renowned and respected former division agent Faye Lau has gone rogue, and it's your job to find and eliminate her before it's too late. That's your primary mission in Tom Clancy's The Division 2 Season Four, scheduled to launch on December 8, 2020. The Title Update 12 will also bring with it the usual additions of new weapons, equipment, and quality of life improvements, along with Season Four updates to The Summit for Warlords of New York expansion players.
Following right as planned, Ubisoft will release The Division 2 Season Four update according to its stated Roadmap, with one more Special Event (Codename: Nightmare) incoming sometime this winter. With the Title 12 Update, Agents will get to experience the somber return of former Senior Second Wave Commander Faye Lau, who has been targeted for termination. It's the right thing to do, but many long-time Division agent-players will take no pleasure in it.
The original Tom Clancy's The Division establishes your connection to Lau early, and you become a part of her history, and she a part of yours, through multiple interactions and events. Lau returns in The Division 2, and without fully spoiling it (though you can probably guess by the context of this update), turns to the dark side in a rather dramatic in-game scene that Agent-players still talk about. And now, according to the official announcement, Lau leads "four other ex-Division Agents recruited by Black Tusk", all of whom must be tracked down and eliminated. Season Four will also continue with new weekly Leagues and Global Events once Update 12 goes live, and next-gen consoles can expect to see improved framerates in the second half of Season Four.
Improvements to The Summit for Warlords of New York expansion players include Challenges, a new progression loop in the two Ascent and Tactical categories that will offer a variety of rewards, including milestone rewards. Warlords of New York expansion players will also receive the new Rigger season outfit and gearset, the new Empress International brand set, and the new Achilles Pulse skill variant that reveals the enemy's weak points.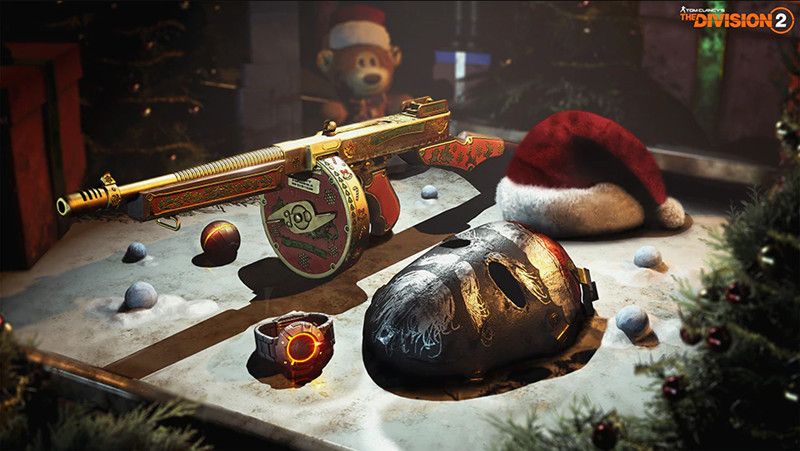 Click over to the official announcement to read the full details, including info on the new exotics, new weapons and gear pieces, and QoL improvements.
Source: Read Full Article