Magic The Gathering's Newest Secret Lair Is A Year-Long Series Of Astrological Lands
We're only four days into 2022 and Wizards of the Coast has already revealed the year's first Magic the Gathering Secret Lair drop, and it's one that's going to be running throughout the whole of 2022.
The Astrology Lands is a series of twelve drops, one each month, that will put the emphasis on different star sign. The drop kicks off with Capricorn, which is being represented by Jeanne D'Angelo's psychedelic Swamp, complete with a dead sea goat. The drop comes with five copies of the Swamp for either £29.99/$29.99 for a regular print, or £39.99/$39.99 for a foil.
Unlike other Secret Lairs, these drops won't be printed to demand. Instead, they'll only be available for as long as Wizards of the Coast has print stock available. This means that there is a very real chance you may find it out of stock and unable for preorder before it ends. Howevers, Wizards has also confirmed that it will "reprint as necessary within 2022" if it does sell out of its initial reserved stock.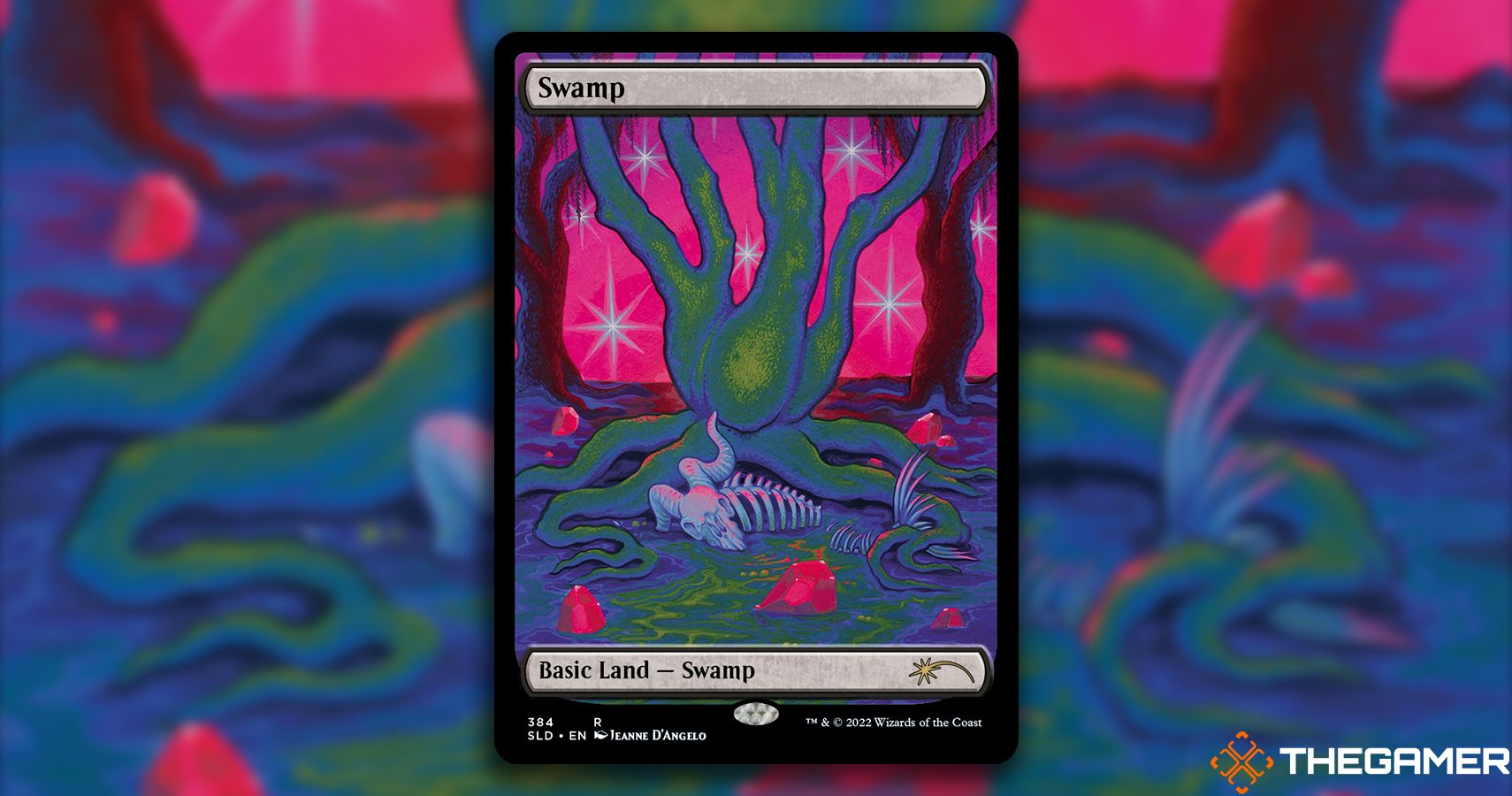 Also unlike a regular Secret Lair, the entire drop will be available until the end of 2022, meaning you have almost 12 months to decide which signs you want. Usually, a Secret Lair will only be available for preorder for a few weeks before it is removed from sale, making this by far the longest-running drop so far.
A regular criticism of basic land Secret Lairs, like the recent Arcane crossover, is that for £30 you don't get enough to completely kit out a deck. Wizards has acknowledged this problem… kind of… by offering the Bundle that includes five copies of the drop, giving you 25 of the land in total. The problem is that, at £119.99 for the non-foil and £159.99 for foil, it's still a massive financial investment. Especially when basic lands are some of the most common cards in Magic.
Assuming Wizards is following the normal astrological cycle, the next sign should be Aquarius next month, followed by Pisces in March, Aries in April, Taurus in May, Gemini in June, Cancer in July, Leo in August, Virgo in September, Libra in October, Scorpio in November, and Saggitarius in December.
Source: Read Full Article