Magic: The Gathering Is Crossing Over With AMC's The Walking Dead
Wizards of the Coast is officially called the Secret Lair x The Walking Dead a "one-of-a-kind crossover," but we know that's not exactly true. AMC has shown an aptitude to crossing over with whoever wants to get their zombie on, which includes a game where you construct bridges.
At least Magic has actual zombies in it already.
For those unaware, Secret Lair is Magic: The Gathering's special occasion, limited-time-only releases that celebrate Magic artists and sometimes some world event. Recent Secret Lair drops included reprints of Zendikar Rising cards with brand new art, Yargle Day, and a drop celebrating International Dog Day with some very dog-themed cards.
Secret Lair x The Walking Dead will feature iconic characters from the series, but these cards won't just be reprints. Each card will be brand new, never before seen, and feature unique gameplay text that has yet to appear on a Magic card.
As previously mentioned, these Secret Lair drops are only available for a limited time. The Walking Dead crossover cards will be available to pre-order starting October 4 at 11:30 PM, which coincidentally happens to be the same day that The Walking Dead: World Beyond premieres. After the first episode of World Beyond, The Talking Dead will talk about it and also host an unboxing of Secret Lair x The Walking Dead where we'll learn what cards will be inside.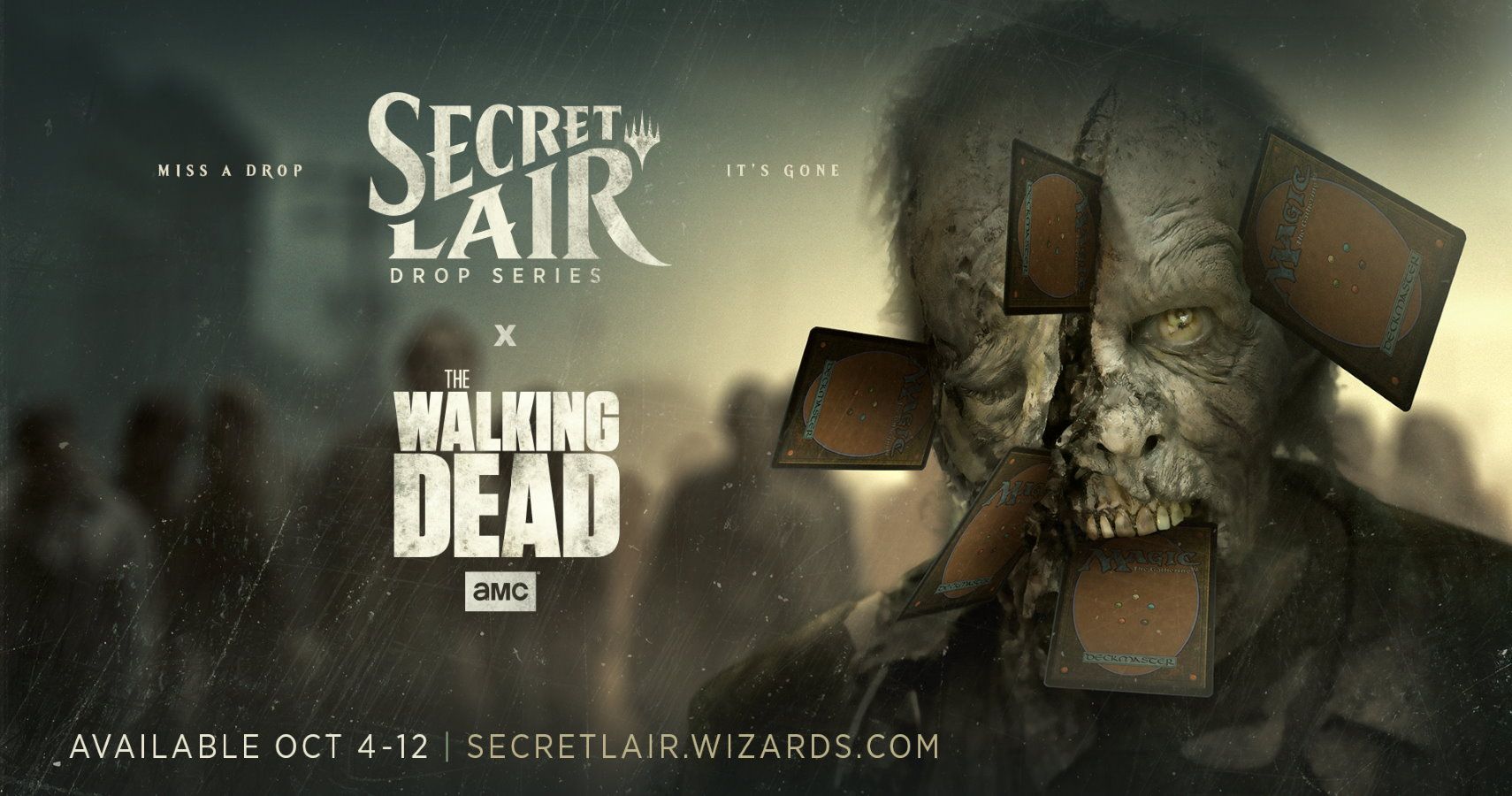 All the cards will be foiled and all but one will be revealed in the coming weeks. Note that these cards will only be legal in Legacy, Vintage, and Commander formats. We don't know how many cards will be released, but it's gotta be more than previous Secret Lair drops since those were priced at $39.99 for a foil box.
And of course, we'll probably see at least one "zombie" keyword in the box. Otherwise, fans would probably be a little upset.
Source: Read Full Article