Lost Ark Reveals Machinist Advanced Class That's Basically Iron Man
It's been barely a week since Lost Ark's July update went live, and developer Smilegate has already revealed what's in store for the MMO over the next two months. While the content dropping in August and September will be the usual live events, new characters, and system related updates, the devs have opted for a different mode of delivery. Rather than a major update for each month, the roadmap reveals that Lost Ark will get multiple smaller ones.
The August update will see the introduction of the Pet Ranch, which is the "perfect place to play, grow, and earn rewards with your pet." Not much has been revealed about the ranch, but you'll be able to take on the 'Yay, Pet Ranch!' quest once you unlock the ranch, cave, and get a pet. It appears to be a place where you can have special interactions with your pet, like recovering morale, managing functions, and earning Jelly Cookies to spend on rewards.
August will also see the Maharaka festival getting more activities. You should be on the lookout for leaves of the Maharaka tree, as you can collect them, and trade them in for new mounts and cosmetics.
September will see two major updates – one technical, and one content heavy. The technical update will launch first, paving the way for the upcoming content. Other than regular maintenance and improvements, this update will also include the quality of life features that were recently added in the South Korea region. The highlights for this update include a global chat room, improved cross-server interaction, a few new cosmetics, combat improvements, and tweaking the settings.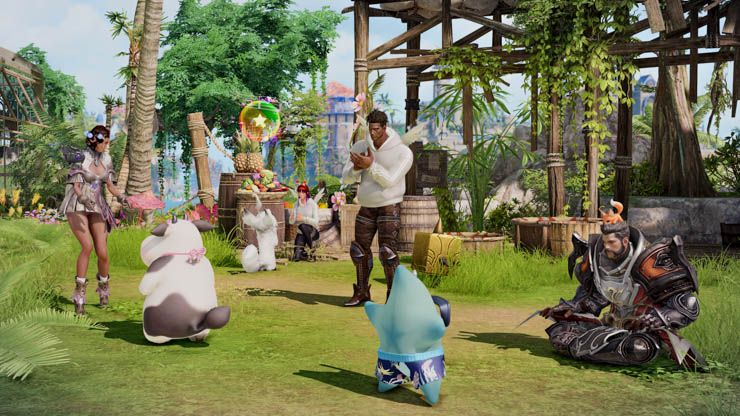 However, September's second update is where it's all at, starting with a new Advanced Class. The Machinist uses high-tech weaponry and armour to gain the advantage on the battlefield. "When standard weapons and drone strikes aren't enough to take down a target, the Machinist can activate their identity skill and suit up in cutting-edge technology with the Hypersync ability," reads the description. "Energy cores for the high-tech Hypersync suit can be charged by landing attacks, and once entered, Hypersync core energy will be expended by abilities until the Machinist runs out." So, it's basically Iron Man.
Lastly, the update will also introduce the Kakul-Saydon Legion Raid, where you'll battle against the Mayhem Legion.
Source: Read Full Article