Latest Xbox Series X|S Update Makes Quick Resume Even Faster
Microsoft today announced its May update for Xbox consoles – and it packs in a bunch of new content. This includes Quick Resume enhancements on Series X and S, which will now load games substantially faster. You'll also have the ability to enable a new "Passthrough Audio" option, improving sound quality when running apps such as Disney+ and Apple TV.
Xbox said that, as of today, you'll notice Quick Resume is more reliable and features faster load times than ever before. It also made it easier to see titles that are compatible with Quick Resume, using a new tag and group that lists all your currently active Quick Resume titles in one place. This group can be added to your Home screen for easy access.
Passthrough Audio was the other big announcement, providing an enhanced listening experience when streaming popular apps.
"Try passthrough to make audio on your favorite Xbox media streaming apps like Disney+, the Apple TV app, Plex, Vudu, and more sound even better," said Jonathan Hildebrandt, director of program management for Xbox Experiences. "Passthrough lets audio decoding from media apps on your compatible HDMI devices bypass the console for the highest quality listening experience with your external sound system."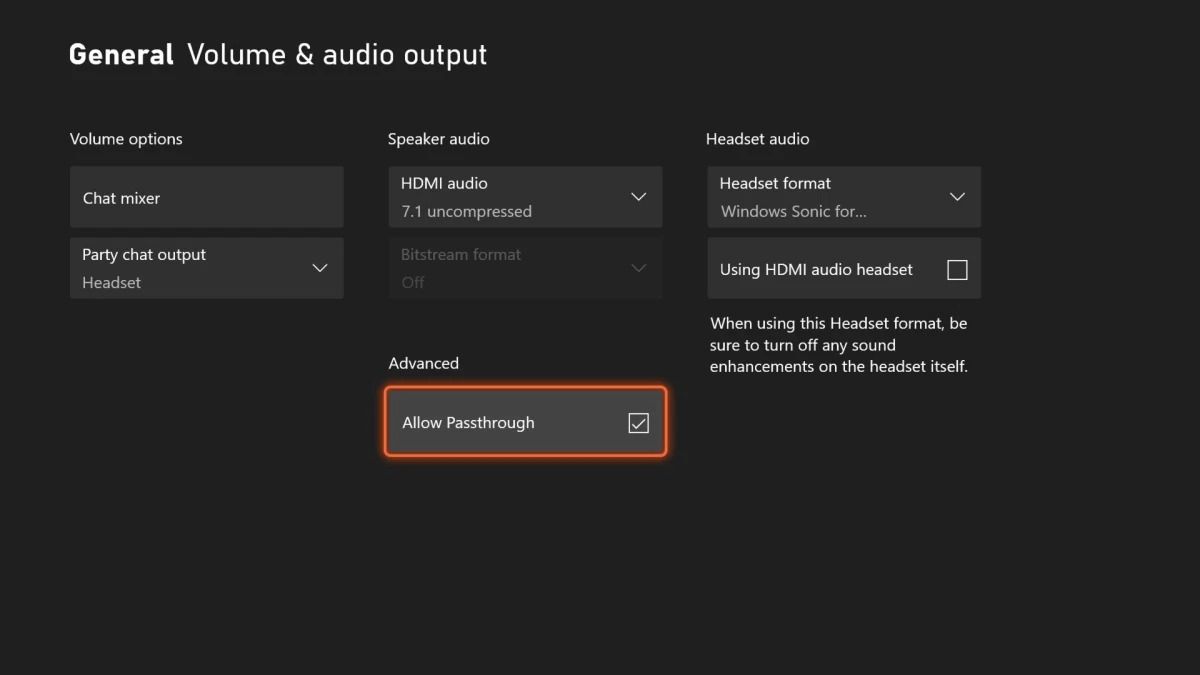 An indicator in the guide will let you know which apps are compatible with the new feature.
Beyond those two big announcements, several smaller updates were announced for May. These include:
Ability to watch game trailers with Xbox Game Pass
New dynamic background (Motes)
New Parental Feature (Approve multiplayer gamers by title)
Xbox smartphone app adds push notifications
SmartGlass app will be removed from the Windows Store in June
Overall, it's not a bad little update for May. Quick Resume is arguably one of the greatest strengths of Xbox Series X|S, and it's nice to see it only getting better. Check out your console later today to see the update in action.
Source: Read Full Article