Labyrinth City: Pierre the Maze Detective Wins Art Award, Launches Free Demo
Paris-based multimedia production company Darjeeling and video game publisher Pixmain recently announced its adventure puzzle game Labyrinth City: Pierre the Maze Detective has been awarded the Best Quality of Art award at the Game Connection Asia Indie Development Awards 2020. In celebration, the studio has released a free demo of the game on itchio and Gamejolt, with the full release still currently scheduled for March 2021.
According to the website, Game Connection "is the international event where 1,500+ developers, publishers, distributors and service providers come to find new partners and/or (in the case of service providers) find new clients." The event works as a matchmaking system to partner video game developers with publication or distribution companies, and help service providers meet and team up with new clients.
Labyrinth City: Pierre the Maze Detective is an adventure puzzle game set in Opéra City. The villain Mr. X has broken into the Opera City Museum and stolen "a magic stone that can turn everything around it into a labyrinth". You play as Pierre, a detective, who is tasked with chasing down your sworn enemy Mr. X and recovering the magic stone. The game features revolutionary puzzles all within the maze-like scenery of Labyrinth City, and you'll engage in solving numerous puzzles, encounter a multitude of NPCs, and explore 10 vibrantly-colored universes in order to track and apprehend Mr. X.
The video game is based on the award-winning book Pierre the Maze Detective: The Search for the Stolen Maze Stone, the first book in a series dedicated to the maze-running, mystery-solving detective. The books are interactive works containing both a story to read and a game to play, by way of finding your way through beautifully-drawn mazes that you have to find your way through, just like a classic maze. Along the way, you'll find clues and story sections designed to help you solve each maze and the overall story hook.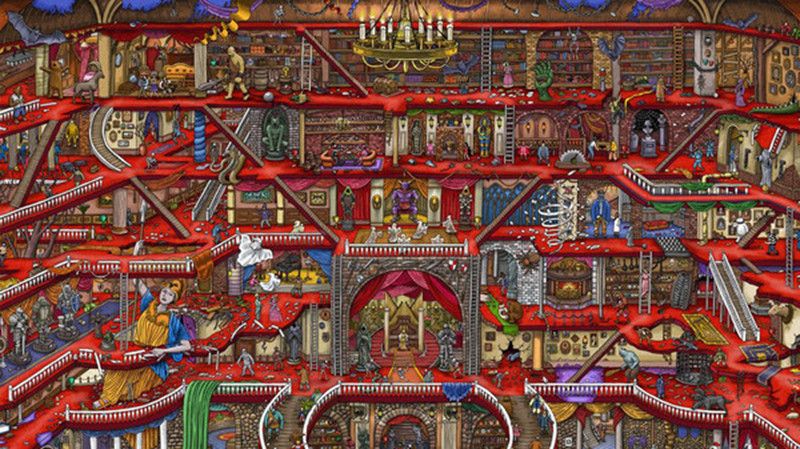 The video game looks as if it's pretty much the same setup as the book series, with the added benefit of audio and video immersion elements. To check it out for yourself, wind your way over to Gamejolt or itchio to download the free demo. For more info, check out the game's Twitter channel, as well as the developer's website.
Source: Read Full Article