Judgment's Next-Gen Port May Not Be The Definitive Version, But It Certainly Feels Great
As we wait for the next big release on next-generation platforms, many publishers are starting to release tweaked and remastered versions of titles from the PS4 and Xbox One. While maybe a bit redundant as both the PS5 and Xbox Series X feature backward compatibility, it does give new players a chance to experience a game in its best possible form. Much like with Yakuza: Like a Dragon before it, Judgment is now available on new consoles, and it's likely the only version you should consider if you haven't played it yet.
I'll get into some of the more controversial changes later, but by and large, Judgment just feels better to play on PS5 and Xbox Series X. The upgrade to a solid 60 FPS playback removes most of the weightiness that the PS4 version had. The Dragon Engine (which powers Yakuza: Like a Dragon, Judgment, Yakuza 6, and Yakuza Kiwami 2) is a sight to behold but always felt sluggish due to its 30 FPS lock. It didn't help that your character movement changed to a more grounded approach, removing a lot of the arcade feel that previous Yakuza games had. Upgraded to 60 FPS, everything feels very responsive.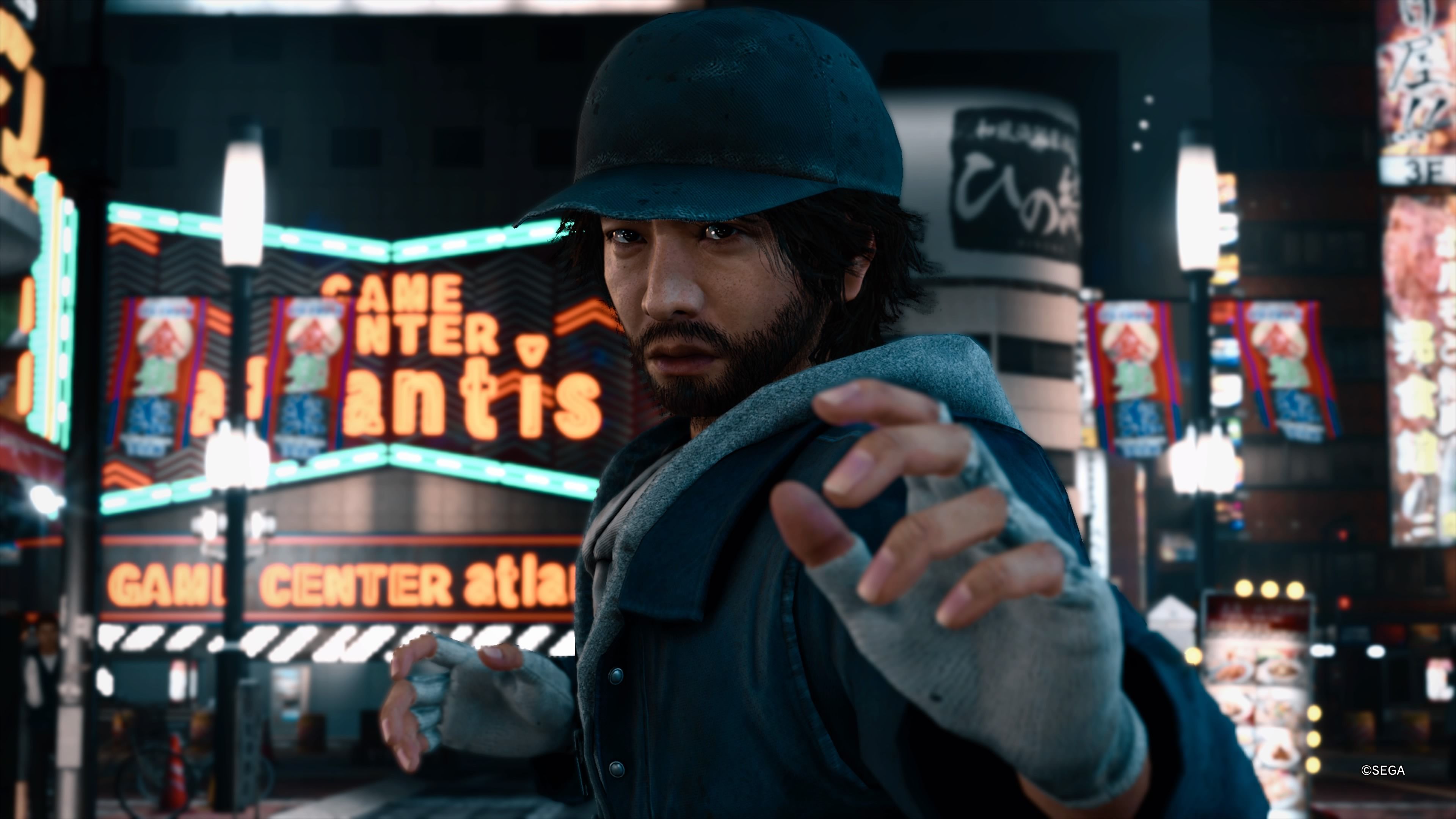 Being on a next-gen platform, you also get the benefit of ridiculously fast load times. The newer titles from developer Ryu Ga Gotoku Studios attempted to get away from intermittent loading screens anyway, but some were inevitable when transitioning to different areas. On PS5, Judgment loads in roughly two-five seconds. Fast travel really is fast, and cutscenes won't incur long pauses between finishing and sending you back to gameplay.
The weird bug of compressed videos in the next-gen iterations of Yakuza: Like a Dragon is also gone, with Judgment seemingly having all of its cinematics re-rendered to look much higher quality. You won't find random transitions to 30 FPS here, at least not within the first five hours of the game. It overall feels like a more high-quality experience than even the PC versions of past Yakuza games.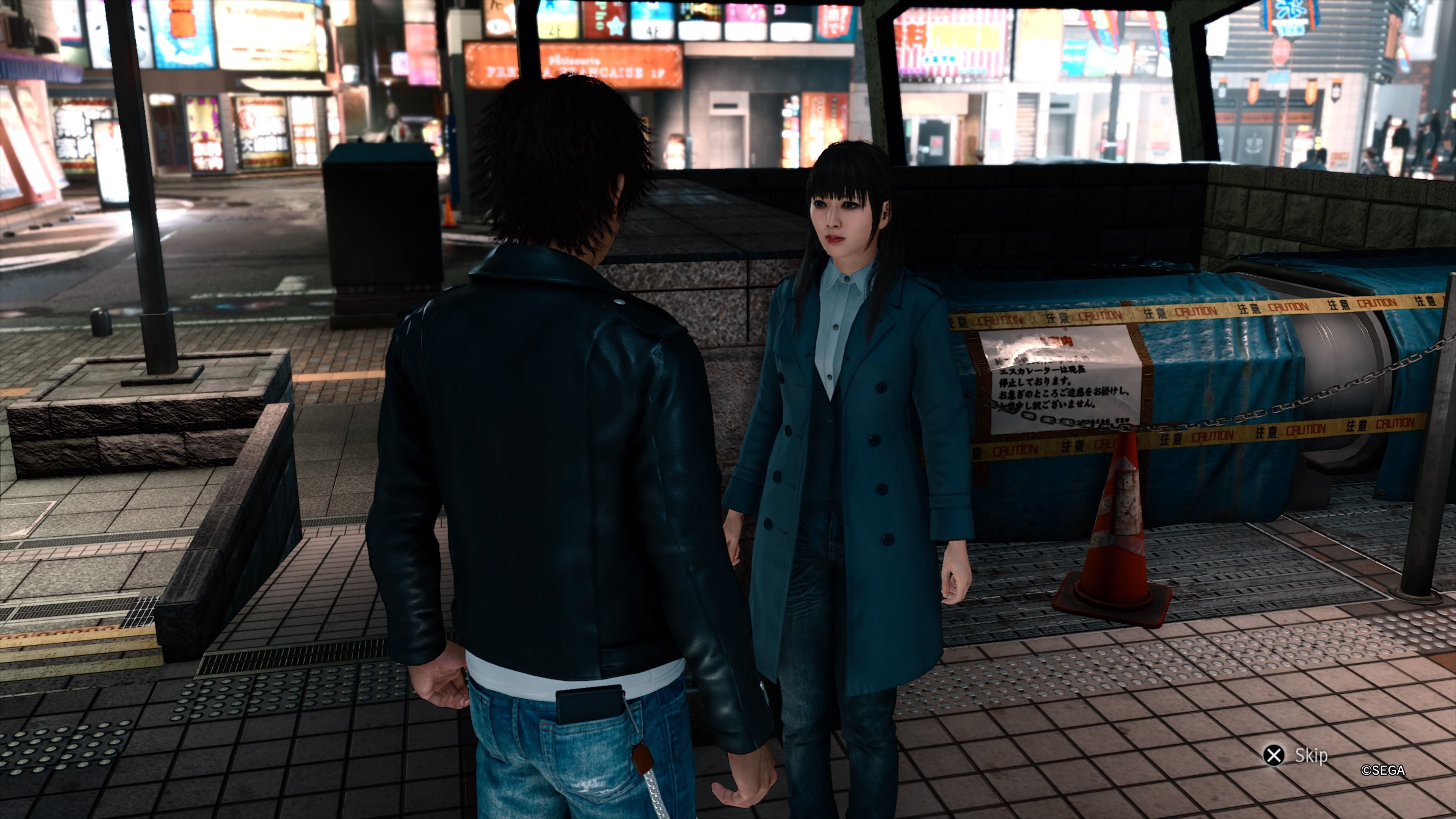 Where this remaster starts to get a little less impressive is with regards to visuals. Apart from the framerate being excellent, a lot of the visual quality is practically unchanged from the PS4 version. Hair on character models looks better, and the textures are less compressed, but that's really it. In a few instances, explosions actually look worse, and since the game doesn't run at native 4K, it appears very soft on larger TVs. It's strange that you aren't given a choice between performance or resolution, but then I wouldn't want to play the game at 30 FPS again.
The most contentious change, however, comes with color grading. For some inexplicable reason, Ryu Ga Gotoku Studios has gone through every scene in the game and darkened up the color palette. I wouldn't call the original version unrealistic, but it featured something of a manga theme to it that had exaggerated colors and richly defined characters. On PS5 and Xbox Series X, everything has been given a more realistic and warm tone.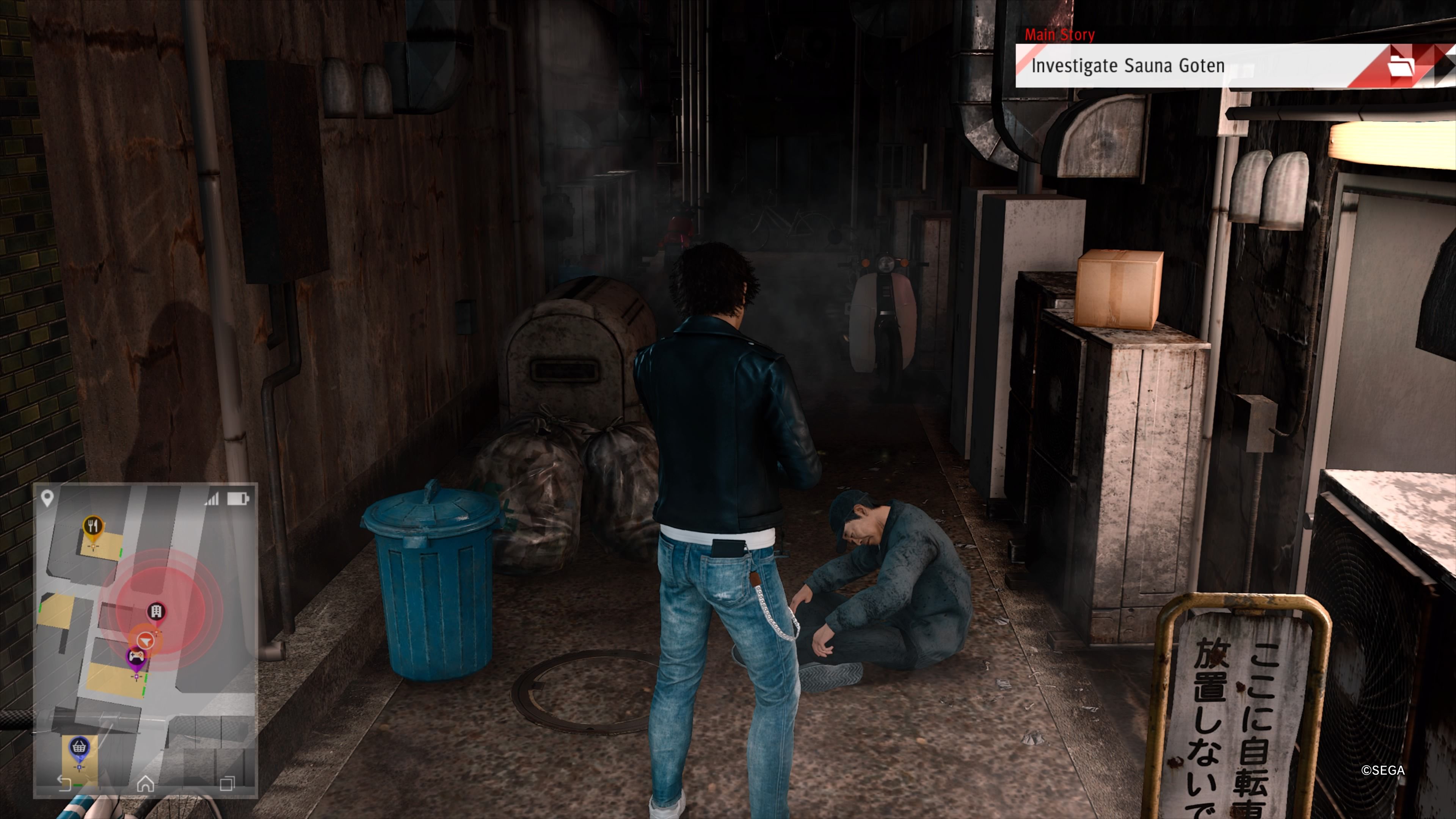 I initially thought this was for HDR displays, but hooking things up to a 4K television, I discovered there is no HDR support. Just like the PS4 version before it, Judgment runs in SDR, but it just looks overblown now. You get the occasional scene that can look breathtaking with all of the particle effects and reflections going, but the daytime scenes feel oversaturated. It's an odd choice, especially since the original nailed its atmosphere so perfectly.
How much that will matter to you is down to your preferences. If you're one that's against seemingly arbitrary changes in art direction, you can at least still play the PS4 version of Judgment on your PS5. Overall, it's not like this is a net negative. If you're on an Xbox Series X, though, then you're out of luck. You get a better playing, but sometimes worse-looking, experience and have no choice but to accept that.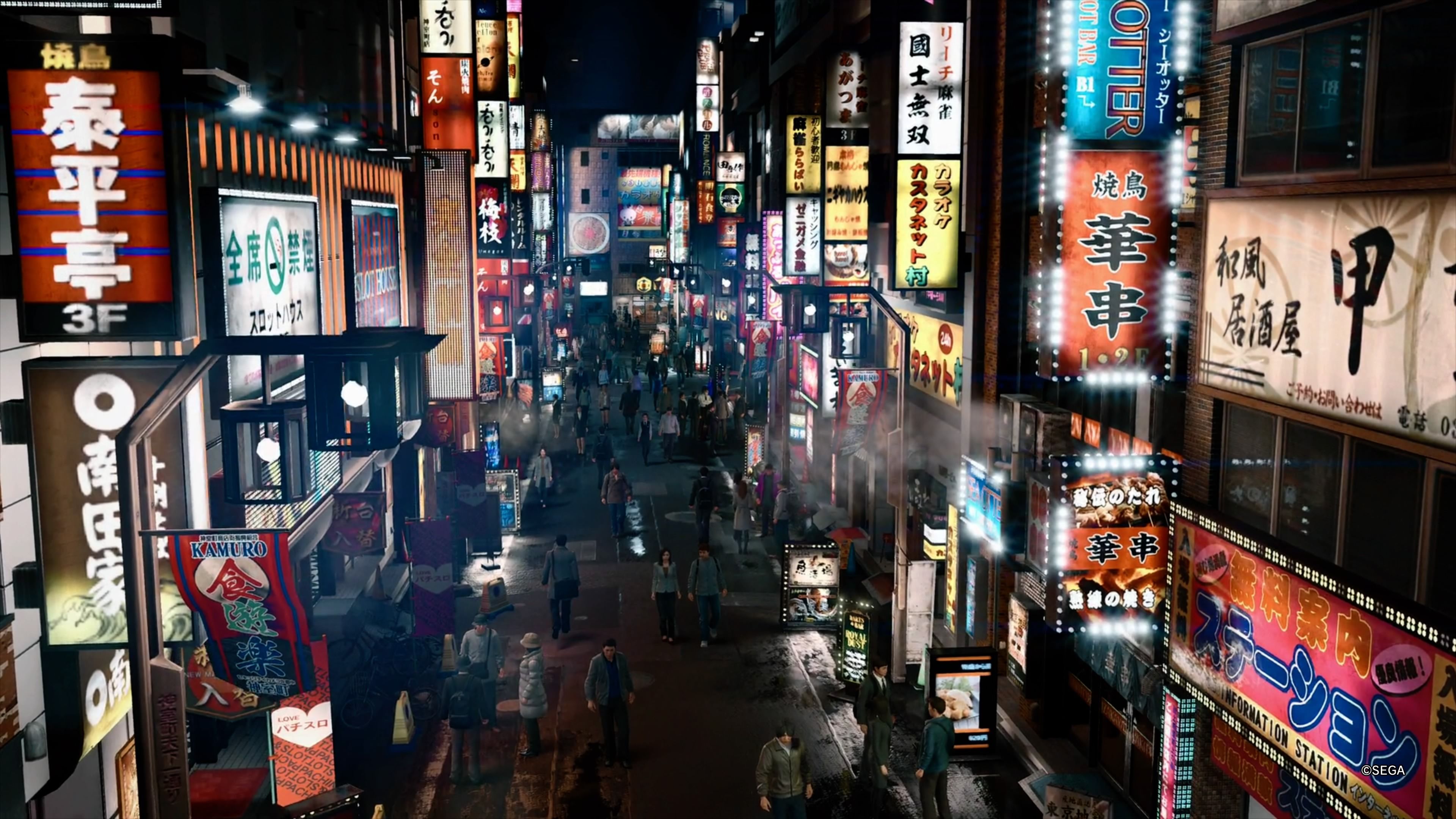 I don't understand why Ryu Ga Gotoku Studios felt the need to even alter anything with Judgment, but that's just the situation we're in. Both versions look stellar, but the next-gen one goes more for "realism" while the PS4 version has a defined graphical style. Since there is no free upgrade path on Sony's platform, you'll have to select one version over the other. With the digital PS4 edition costing the same as the PS5 port (and its physical version being out of print at most locations), those without a copy would be better served going with the next-gen iteration.
Maybe that's not the kind of conclusion you expected to see, but the added fluidity to gameplay results in an overall more polished feeling title. That is ultimately the most important thing here, and Judgment really shines because of it. With no new announcements from Sega about the future of Yakuza titles, it's as good a time as any to jump back into Kamurocho and knock some thugs around. Why not do it with the added power of your next-gen device?
Next: Judgment Review – Yakuza: Ace Attorney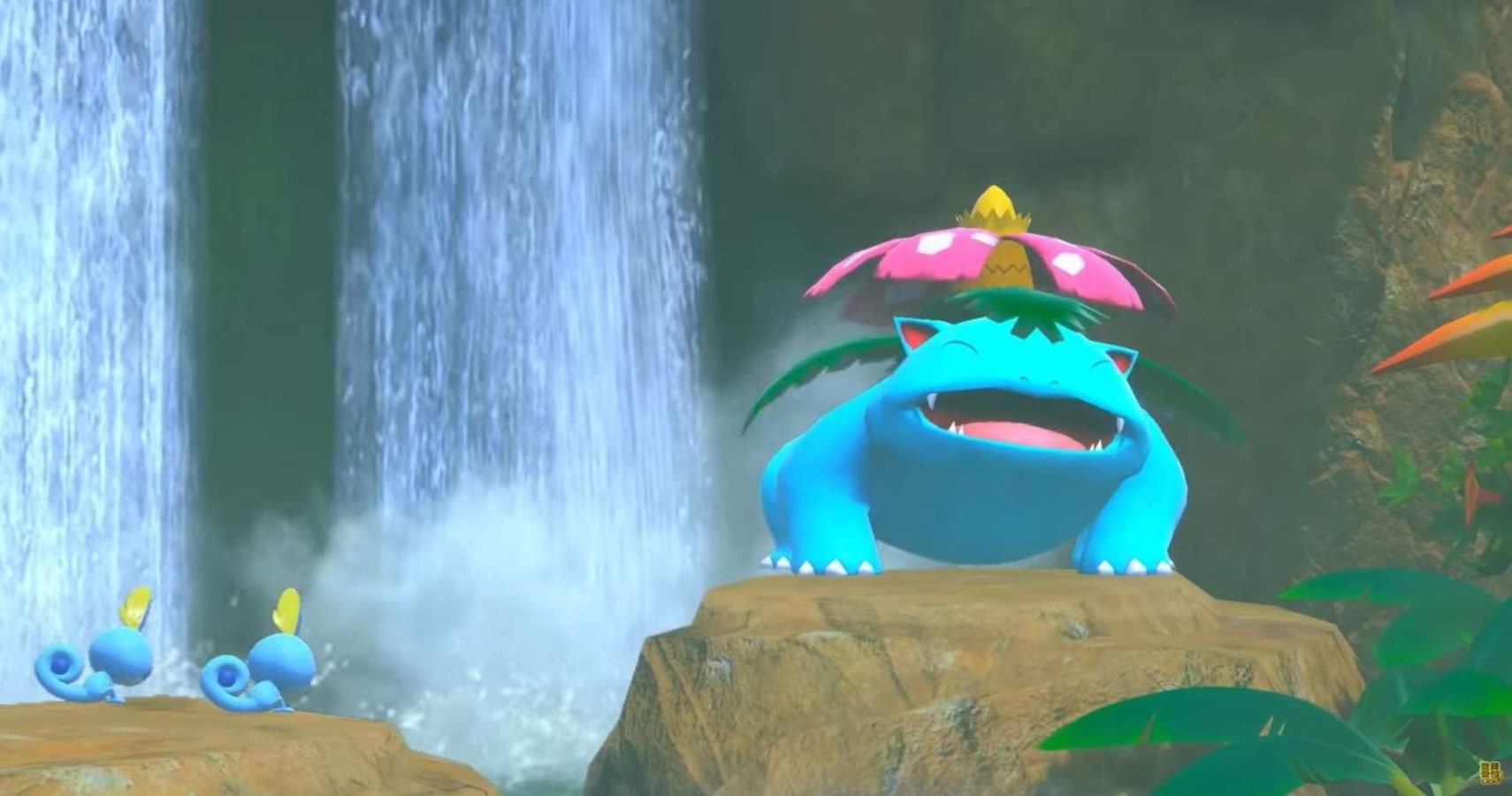 Game Previews
Judgment
Ryu Ga Gotoku Studios
Peter is an aspiring writer with a passion for gaming and fitness. If you can't find him in front of a game, you'll most likely find him pumping iron.
Source: Read Full Article