Journey To The Savage Planet: Employee Of The Month Edition Launches On Stadia Next Week, Free For Pro Members
An enhanced edition of Journey to the Savage planet is coming exclusively to Stadia next week. Journey To The Savage Planet: Employee of the Month Edition includes both the base game and the expansion pack, Hot Garbage DLC. The special edition will run at 60 FPS and will include new messages from Kindred Aerospace CEO Martin Tweed as well as new ads for fresh new fictional products. Stadia Pro members will be able to play Journey To The Savage Planet for free on February 1.
Savage Planet originally released on PS4, Xbox One, and the Epic Game Store in January 2020, while the Nintendo Switch version released in May. Taking place entirely on the unexplored planet ARY-26, you play as an unnamed employee of Kindred Aerospace, the self-proclaimed 4th Best Interstellar Exploration Company, on a mission to determine the habitability of the planet. The recon mission quickly turns into a survival scenario when your ship crashes lands and the local floral and fauna prove to be rather deadly.
Related
The first-person action-adventure game includes Metroidvania elements in its level design and weapons. It's likely best well known for its creative use of live-action footage to receive communication updates from goofball CEO Martin Tweed. The game also features a dozen or so Adult Swim-esque fake adverts for futuristic products, including the Meat Buddy (which is exactly what it sounds like).
Journey To The Savage Planet was one of TheGamer's best-reviewed games in 2020 while the Hot Garbage DLC pack added a great new location and a small handful of fun new mechanics. You can check out our full review for Journey To The Savage Planet here.
Typhoon Studios, the developer of Journey to the Savage Planet, was purchased by Stadia in December 2019 and became part of Stadia's first in-house Games and Entertainment Studio.
Journey To The Savage Planet: Employee of the Month edition is launching exclusively for Stadia on February 1, free for all Stadia Pro subscribers. Additionally, Savage Planet is coming to the Steam Store this Thursday, January 28.
In an exclusive interview with TheGamer, Typhoon Studios co-founder and senior executive producer at Stadia Reid Schneider answered some of our most burning questions about Savage Planet and the future of Stadia. You can check out the full interview here.
Next: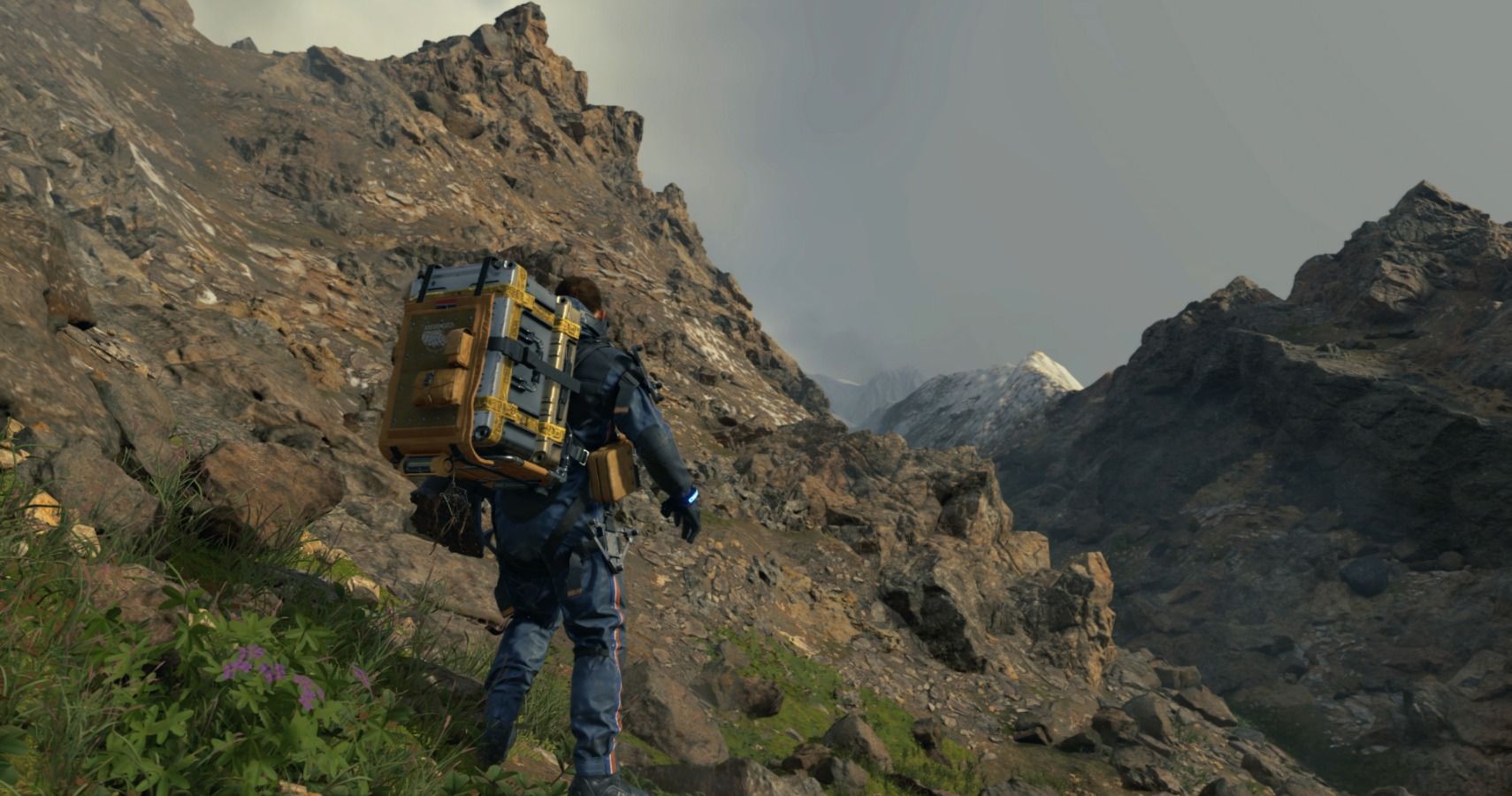 Game News
Stadia
Journey To The Savage Planet
Eric Switzer is the Livestream News Editor for TheGamer as well as the lead for VR and Tech. He has written about comics and film for Bloody Disgusting and VFXwire. He is a graduate of University of Missouri – Columbia and Vancouver Film School. Eric loves board games, fan conventions, new technology, and his sweet sweet kitties Bruce and Babs. Favorite games include Destiny 2, Kingdom Hearts, Super Metroid, and Prey…but mostly Prey. His favorite Pokémon is Umbreon.
Source: Read Full Article