How To Find The Creepy Layers Of Fear Easter Egg In Observer
Bloober Team has come a long way in the past decade. After their landmark Layers of Fear offered players a psychological horror salve to soothe the loss of PT, the Polish developer has since cemented itself as an authority on horror gaming. In the years since, they've pumped out a steady flow of top-notch titles – including, in my opinion, one of the best horror games ever made.
But it's their 2017 dystopian thriller Observer that is, arguably, the studio's most well-known game. Starring the late Rutger Hauer as protagonist Daniel, players take the role of an augmented detective in a grim cyberpunk future. The game's main narrative thrust follows Daniel's search for his missing son, Adam, who may or may not have been decapitated in his own apartment. To find answers, players have to dive into dead people's augmented brains and live through their fragmented memories in spooky horror sections.
Yeah, it's pretty gristly stuff, but what else would you expect from Bloober? This is the team who were put on the map by a game where an artist paints his masterpiece out of flesh and blood, after all. Gory and gruesome are kind of their fortes. Speaking of, that very painting is actually in Observer – right near the start of the game.
Here's how to find it!
Mild spoilers below.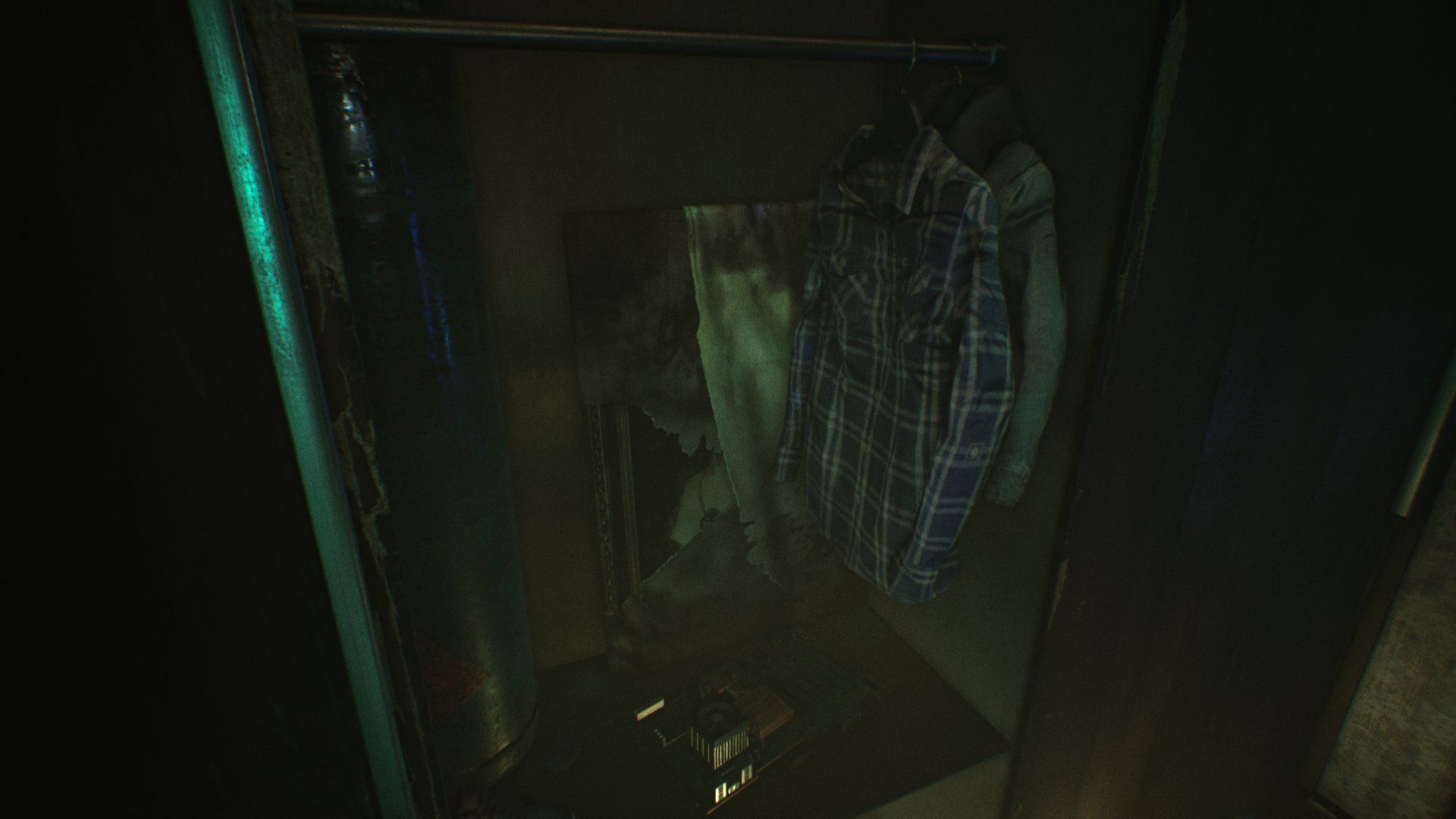 When you're inside Adam's apartment, go check out the leftmost wall from the doorway. Slide the middlemost closet door away, then look inside. You'll see an obscured painting, mostly covered up outside of one sliver. That sliver depicts the shoulder and chest of a feminine figure, peeking out from the burnt tapestry. Look familiar?
If you're a fan of Layers of Fear, you'll instantly recognize it as the unnamed protagonist's "masterpiece" – the fruits of his madness, not to mention the product of a bunch of skin and blood. The grotesque painting is a cursed object of sorts, and an obsession of both the artist and, in the Inheritance DLC, his daughter. It's kind of spooky to think that this thing lasted from 1920s up into Observer's 2084, and fun to wonder how it got there to begin with.
Whether or not there's actual lore behind this (spoiler: probably not,) this is still a fun little nod to Bloober's first foray into survival horror. Layers was the game that put the team on the map, and keeping its legacy alive like this is a cute easter egg.
Observer System Redux is available now on PS5 and Xbox Series X.
Next: A Common Far Cry 6 Theory Has Just Been Struck Down By Ubisoft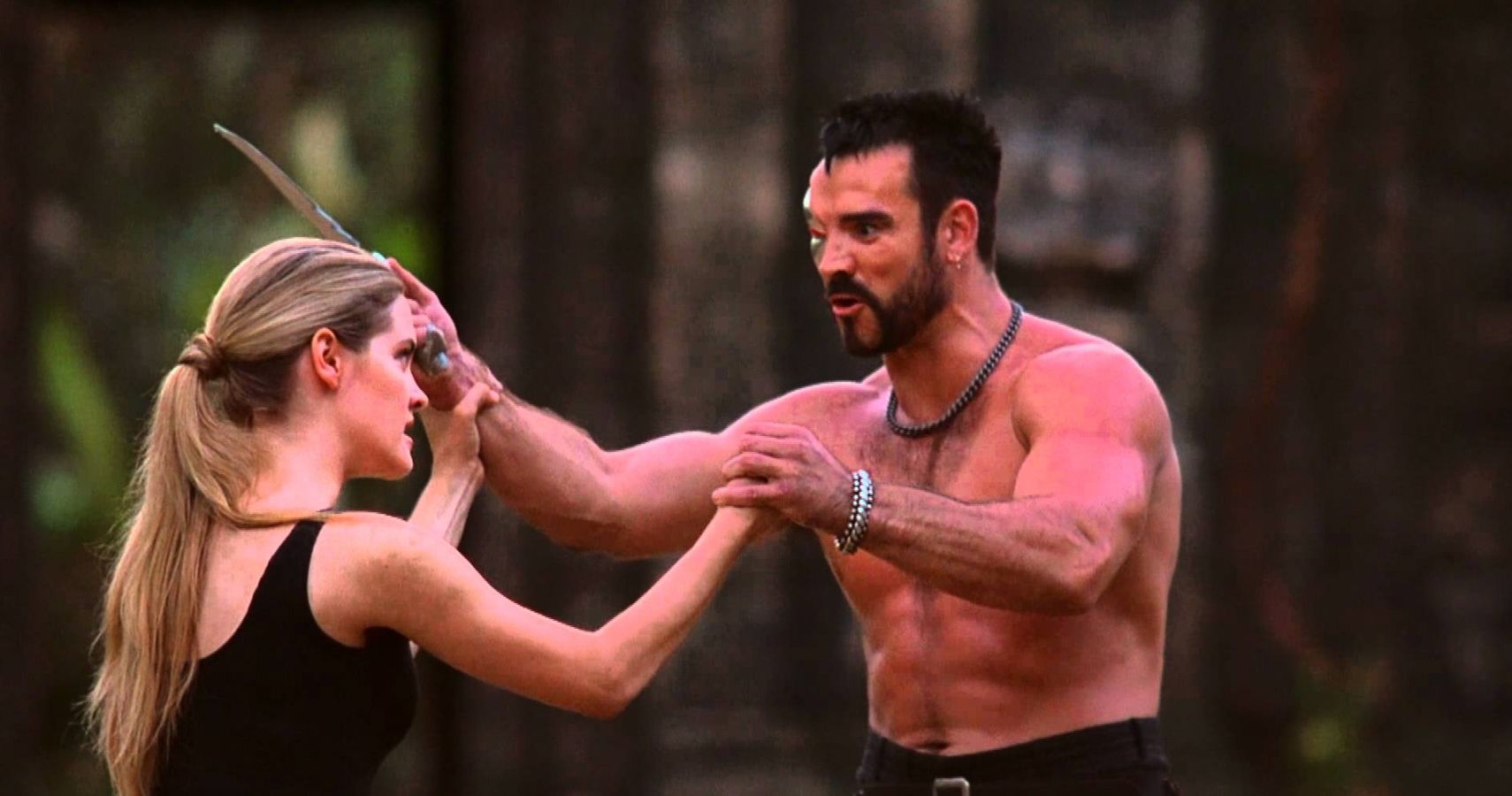 Game News
Guides
Observer System Redux
Observer
Bella Blondeau is a lovable miscreant with a heart of gold… or so she says.
She likes long walks in dingy arcades, loves horror good and bad, and has a passion for anime girls of any and all varieties. Her favorite game is Nier: Automata, because she loves both robots and being sad.
Source: Read Full Article