Hearthstone Reveals The Forged In The Barrens Rewards Track And All New Diamond Rarity Cards
Blizzard has revealed new details about the next Rewards Track to launch with the Forged in the Barrens expansion in Hearthstone. At a quick glance, both free-to-play players and those who choose to purchase the Tavern Pass are getting even more value than they have over the last few months, which is a great move towards making Hearthstone more accessible to all sorts of players.
One of the biggest changes to the new Rewards Track is visual, with the total number of ranks to earn doubling from 50 to 100 levels, but the same amount of experience required to reach that end point. Blizzard stated previously that this change will let players feel like they are earning rewards more often, as shorter play sessions could feel unrewarding. Now you should be able to log a few quick games and still earn rewards that feel more frequent, even if the overall Gold rewards are the same throughout the expansion.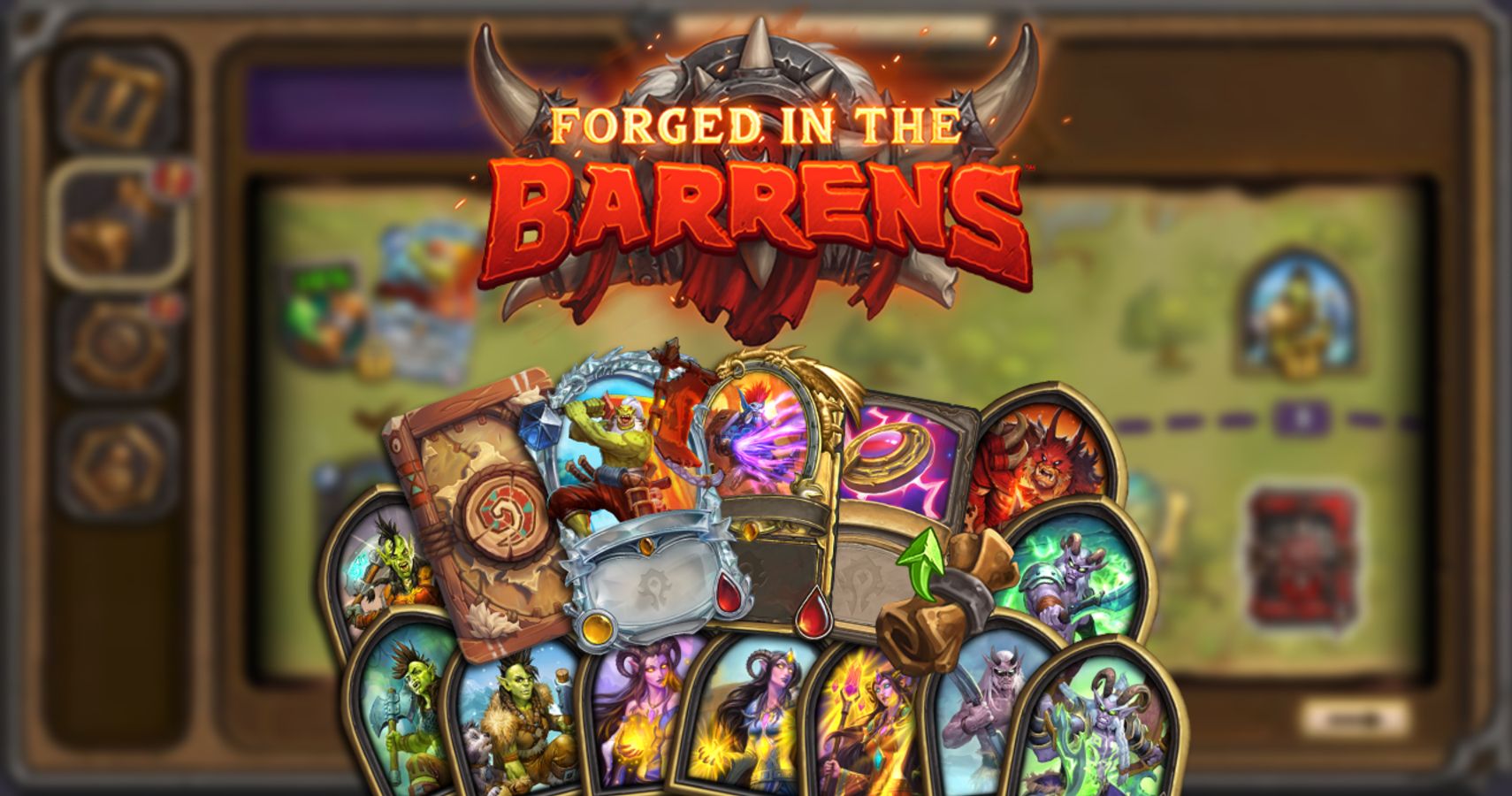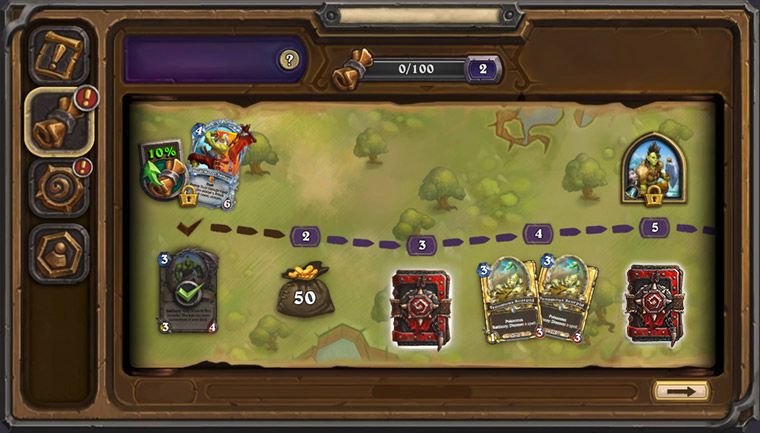 Like the first Rewards Track, reaching level 100 (previously 50) will still earn you 5,650 Gold, two disenchantable Legendary cards, one Epic card, a Card back, a Hero Skin, and other rewards like an assortment of Card Packs and Tavern Tickets. In the newest Rewards Track, this remains the same, and in addition you will earn an extra Card Pack, Tavern Ticket, non-disenchantable Legendary card, and 14 non-disenchantable Golden Cards.
This is a big jump in overall rewards and is great for all players. This is something that deserves repeating, because when the Rewards Track first launched, it was a considerably different situation. Some might argue that Blizzard was trying to pull a fast one on its player base to see what it could get away with, but after several changes, the current system feels great. To add onto the new Rewards Track is only going to make the game more inviting for new and existing players.
Related: Almost 200 Activision Blizzard Employees Laid Off As Esports Strategy Shifts
The next big change is the addition of a brand-new type of rarity, known as Diamond cards. These are handcrafted Legendary cards that feature distinct, great-looking 3D animations in your hand and on the board. To begin with, only two cards will release in this rarity: Blademaster Samuro and Bru'kan, and they are unlocked in different ways. Diamond Blademaster Samuro will be added to your collection by purchasing the Forged in the Barrens Tavern Pass and claiming the card on the Rewards track, while Diamond Bru'kan is obtained by completing the Legendary Collector 5/5 Achievement, requiring you to collect all Legendary cards from the new set.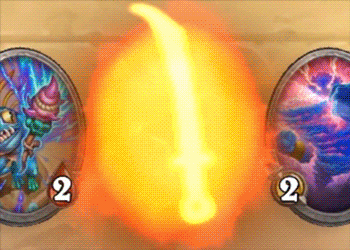 Lastly, Blizzard has confirmed that another mini set of 35 will be added to the game about halfway through the next expansion, exactly as occurred last time. These cards will again be purchasable either with real money or with Gold. Overall, the changes to the Rewards Track feel quite good, and the new year in Hearthstone looks like it is going to hit the ground running!
Next: Why Can't Blizzard Figure Out Its Esports Scene?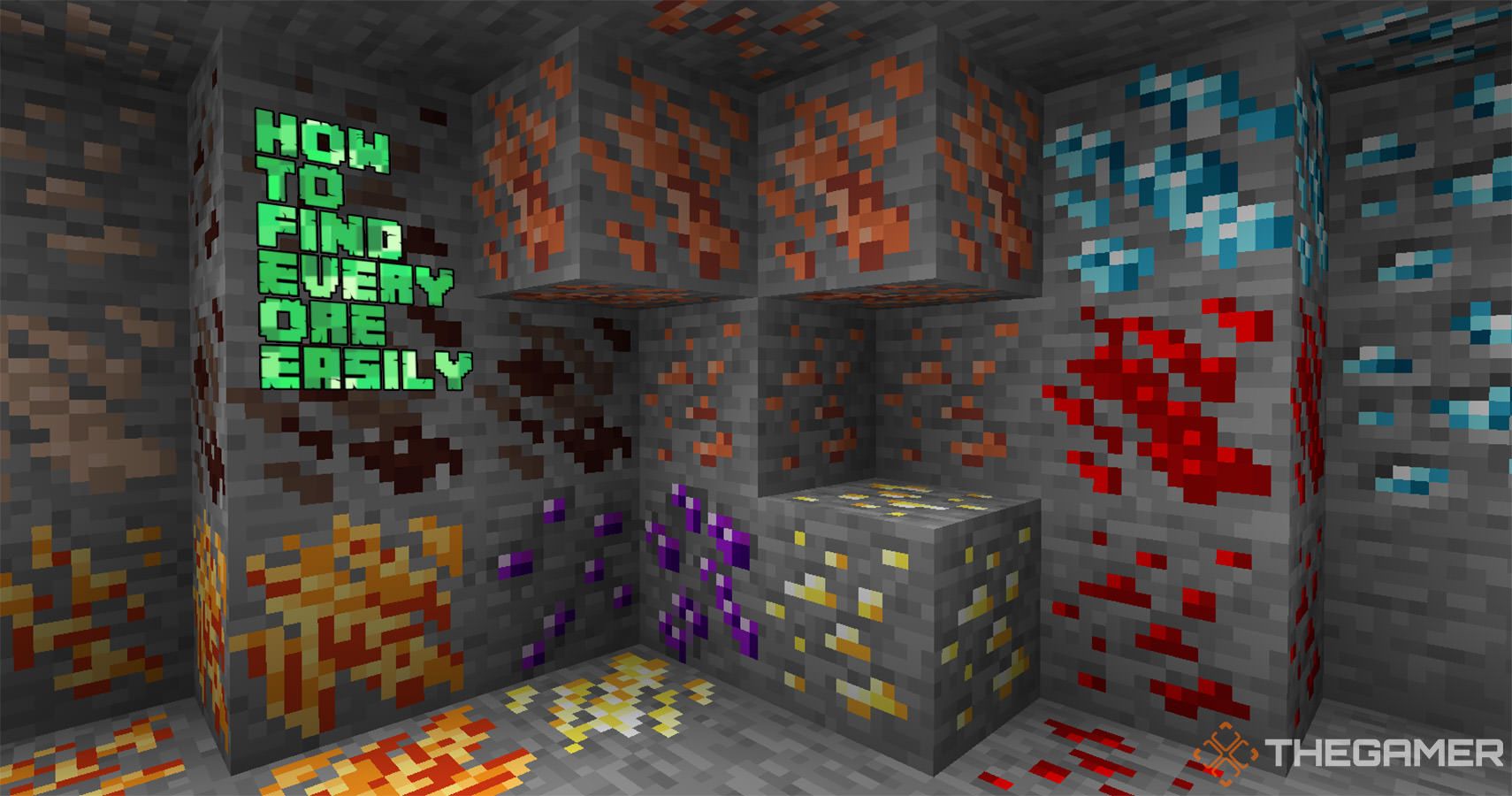 The Fantastic, Science-Fiction, and Horror are Patricio's go-to genres for literature, film, and gaming. Dead by Daylight is his daily bread and butter as he writes for TheGamer. He teaches Spanish at McGill by day and writes next to his Staffy x Boxer rescue from the SPCA by night.
Patricio graduated from the University of Alberta in 2006, 2012, and will have one more degree in hand by 2020. Innovation in game development, the economics of making games profitable, and the downward, decadent spiral of former great gaming companies fuels his soul to write daily. Will Blizzard Entertainment do something controversial often enough to keep this reference relevant? Patrick certainly believes they will.
Source: Read Full Article