Guardians Of The Galaxy Dropped Co-Op For Surrounding The Player With Personality-Filled Characters
Guardians Of The Galaxy at its core is very different from last year's Avengers with its focus on co-op missions and looting. It turns out, the Guardians Of The Galaxy devs were at first considering the cooperative gameplay options, but later decided to completely drop the idea in favor of AI-controlled teammates.
In Guardians Of The Galaxy, you'll play as Star-Lord, who sort of leads the Guardians crew to new adventures. IGN has spoken to senior creative director Jean-François Dugas about why the title was shaped to be a single-player-only game. According to him, the team "started to discuss different opportunities" for multiplayer or co-op, but soon realized "it's all about those characters, colourful personalities clashing with each other, and sometimes getting along." As a result, Eidos Montreal decided to put the player "at the centre" of Guardians to be "surrounded by those characters."
Many fans will agree that's the right call for the team not to follow into the Avengers' shoes, yet the decision for Guardians Of The Galaxy was made long ago. The devs eventually came up with the idea of a system where Star-Lord can even control the teammates in combat, like in the Mass Effect series. However, as seen in the trailers, Star-Lord is only the 'so-called leader', and the other Guardians don't always respect him or agree with his ideas.
Jean-François Dugas said "sometimes the Guardians will make decisions on their own," forcing the player to decide how to react to those things and which character to support. Not only does this system breathe life into the project, but it also guarantees the cinematic feeling of the journey and story, revolving around Star-Lord, Rocket Raccoon, Groot, Mantis, Drax, and Gamora.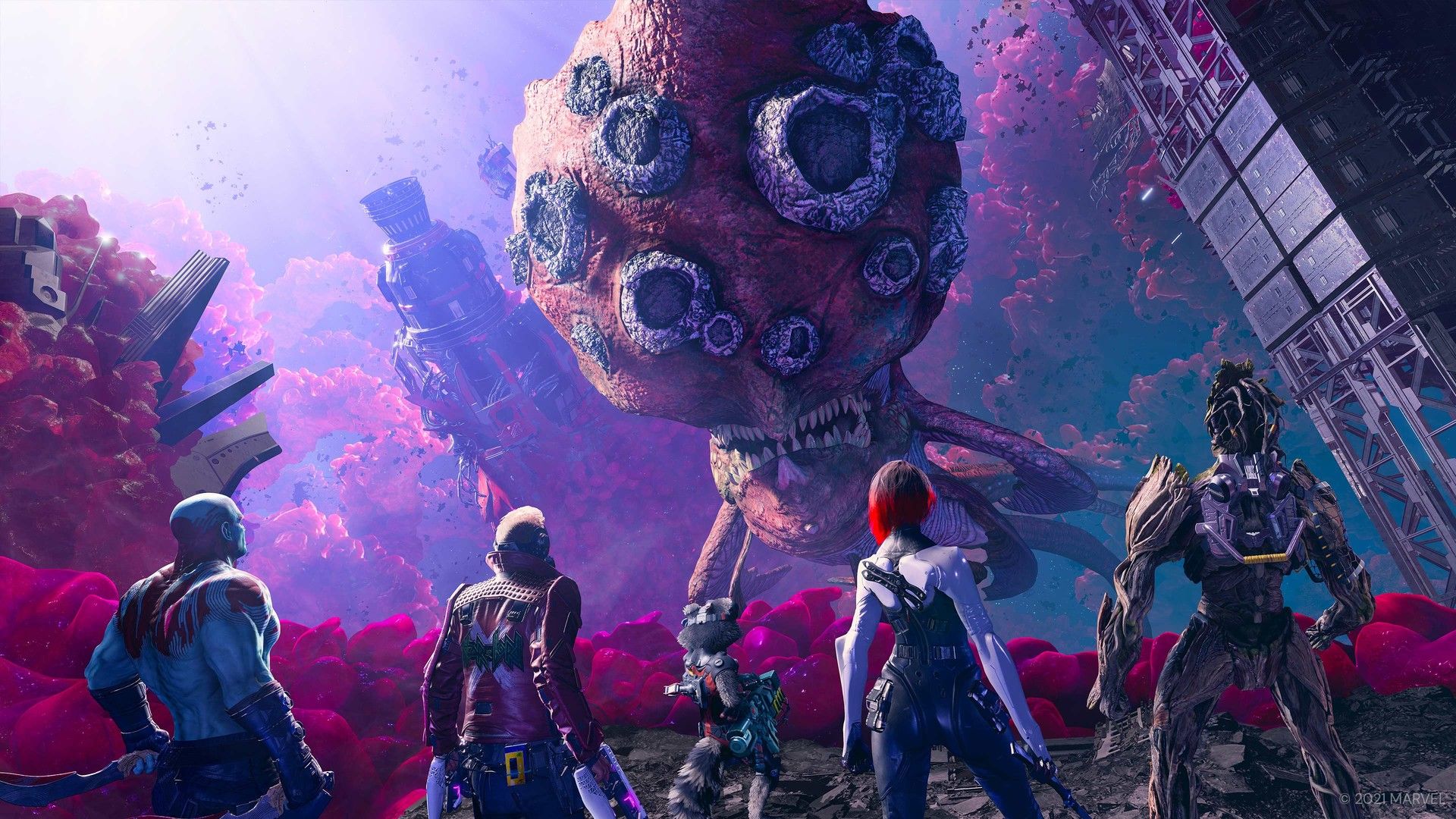 Aside from being a single-player-only game, Guardians Of The Galaxy may have yet another advantage of Marvel's Avengers. As the team already confirmed, the project will not include any microtransactions, nor will it be getting any DLC, and will be a complete experience at launch.
Marvel's Guardians Of The Galaxy is coming on October 26 to PC, Xbox One, Xbox Series X|S, PS4, and PS5. For more of the new gaming goodies, be sure to check our comprehensive E3 2021 megaguide, which includes details of where to watch every show, what to expect, and loads more.
Source: Read Full Article