Gotham Knights: Case 1.1 Hidden Door Puzzle Solution
Gotham Knights is all about Nightwing, Batgirl, Red Hood, and Robin taking over the mantle of Gotham's primary protector after Batman's death. So, it's only fitting that the game begins with a little investigation. After all, the Dark Knight was the World's Greatest Detective.
During the said investigation, you discover the presence of a secret door installed by Dr. Langstrom. However, just because you know it's there doesn't mean you have any idea how to open it. As a result, getting the door unlocked becomes your first true task in the game. Here is exactly what you need to do.
Finding The Secret Door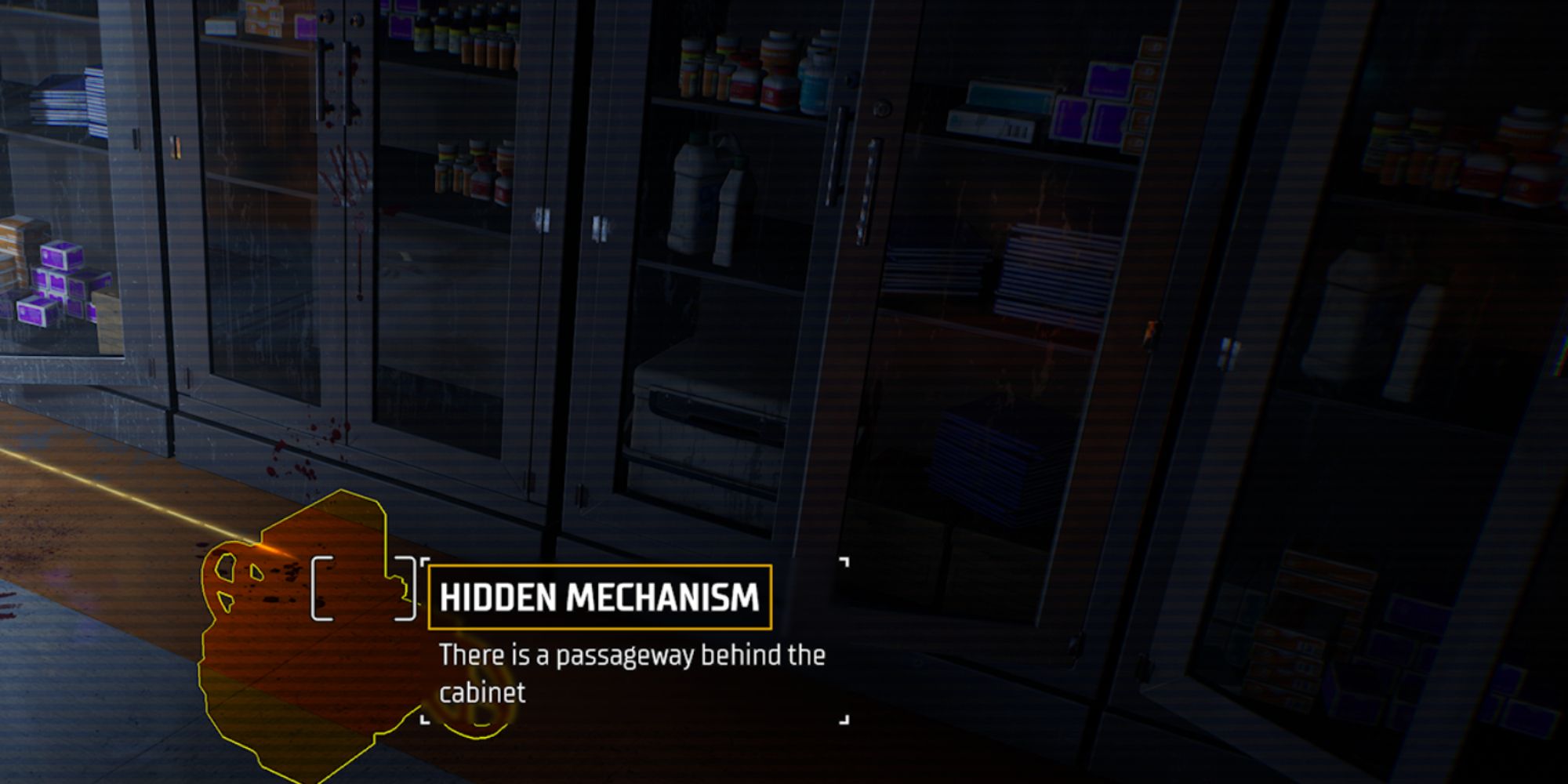 After you drop down into the lab, it becomes obvious that this is the room where Langstrom's death took place, considering that it's filled with blood. Your character will question why the Doctor attempted to open the cabinet on the right-hand wall.
Tap the button for AR – the game will have just taught you how to do this – and you'll be able to look at a mechanism under the cabinets. The hero you're playing will realize that this means there is a secret door you must open.
Opening The Secret Door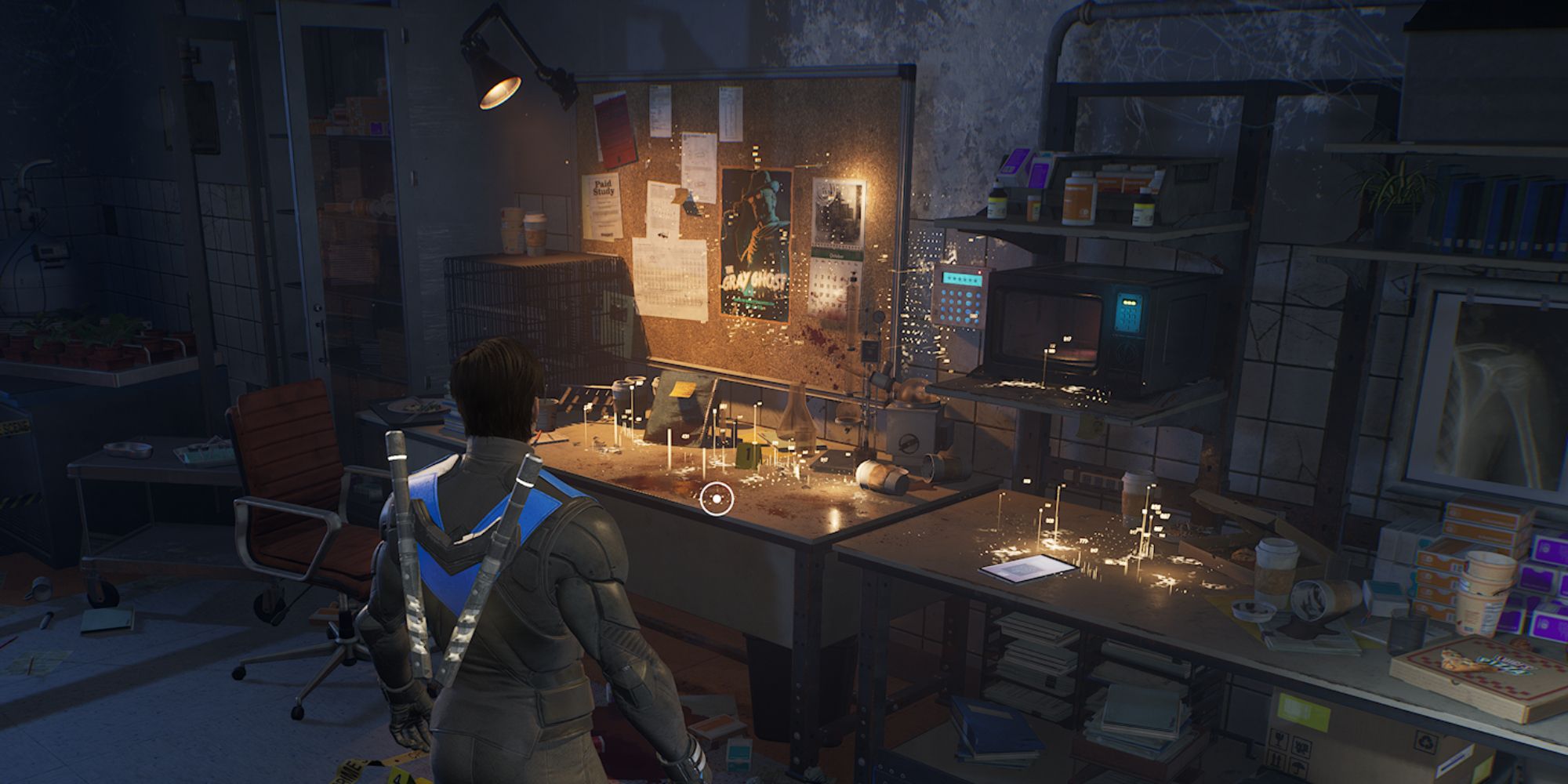 To open the secret door, you must investigate the desk nearby. This is where the game teaches you about investigating.
When at the desk, you need to use your cursor to highlight things of importance. There are six of them to find, and these are their locations:
Thermostat – In the center of the wall.
Calendar – On the notice board.
Old Movie Poster – Also on the notice board to the left of the calendar.
Sticky Note – Stuck on the blood-soaked notebook.
Langstrom's Tablet – On the desk to the right of the screen.
Microwave – Atop a shelf to the right of the thermostat.
Each item either contains a keypad or a number. You must attach the right keypad to the right number by marking them both.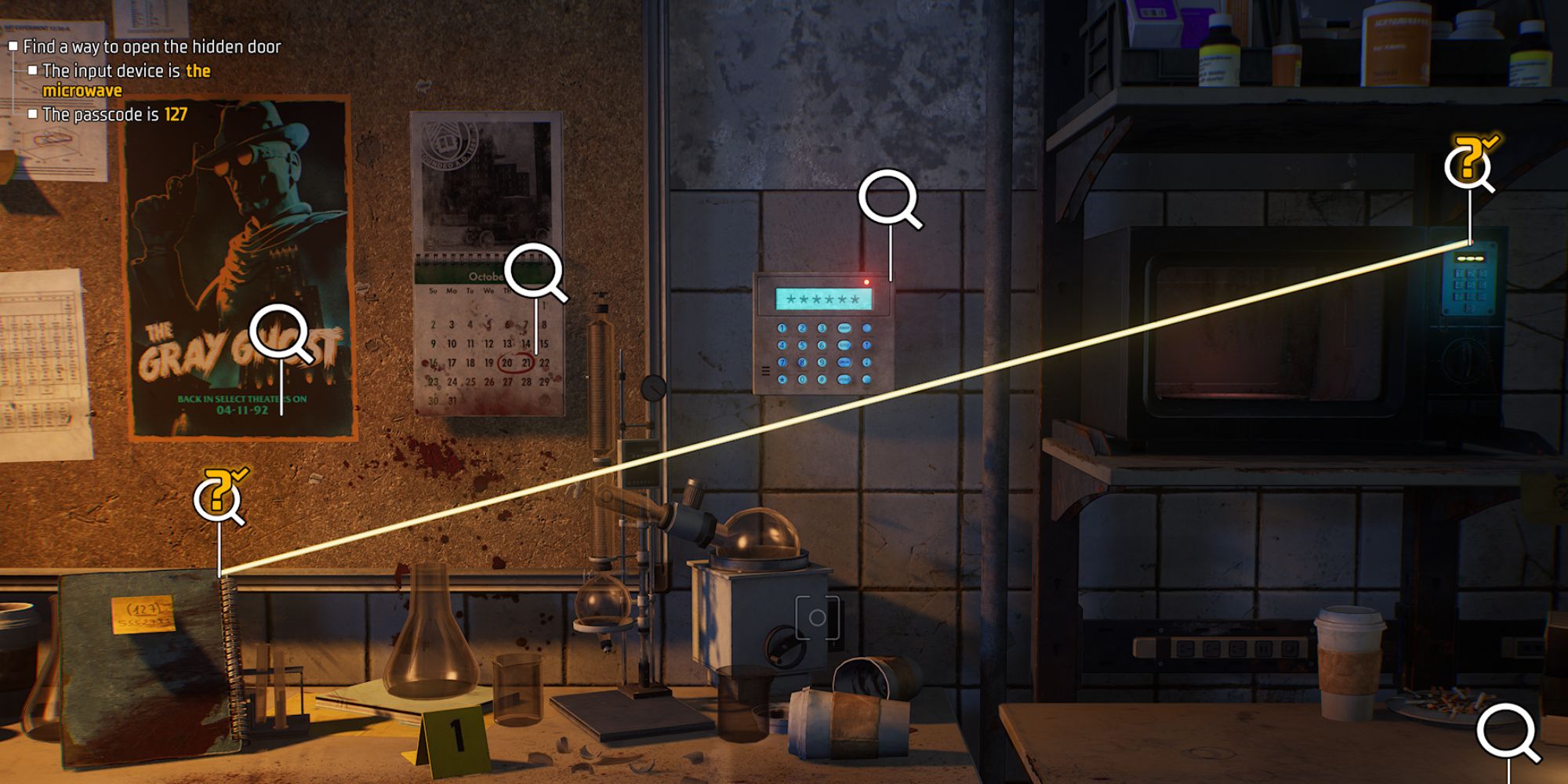 In this instance, match the sticky note to the microwave, then hit the 'solve' prompt. Once you do, a cutscene will play, and the door will slowly open.
Source: Read Full Article