Genshin Impact: How To Add Characters To Your Serenitea Pot
The Genshin Impact 1.6  update introduced the ability to insert any characters you have pulled into your Serenitea Pot. This feature is perfect for anyone who wants to learn a bit more about their favorites and has a passive way to raise their companionship level.
As with any feature, the companion's update can be confusing in places, especially when you learn about the many different features and requirements of this system. There is also a load limit to worry about, and adding too many characters into a single room can easily leave you with a room that doesn't have any furniture. Here's everything you'll need to know.
Unlocking The Character Feature For Your Serenitea Pot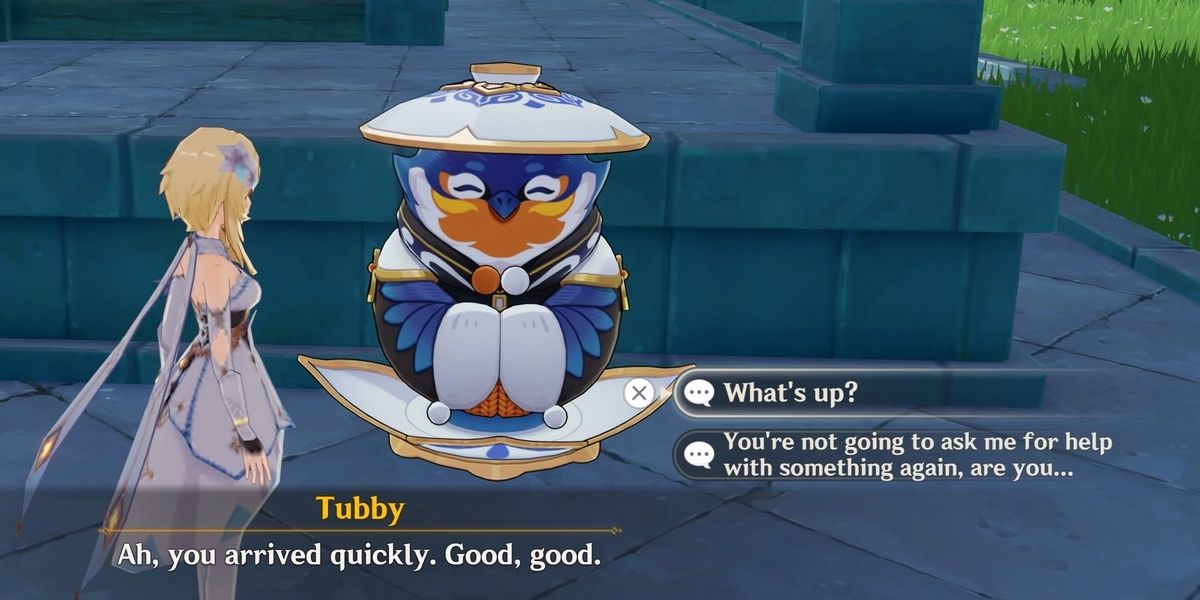 This feature is pretty easy to unlock; once you have the Serenitea Pot unlocked and log in to the game, a quest from Tubby will pop up. Simply go into your realm and speak with him to unlock the ability to place characters.
You can place characters both inside and outside your mansion; the only requirement is that you have unlocked them during gameplay.
Depending on your trust rank with Tubby, you may be able to place more than the beginning amount of three characters. You can have up to eight characters in total and will begin unlocking additional slots after Tubby hits trust rank five. Each rank after this will give you an additional companion slot until you max out at trust rank eight.
Keep in mind that characters seem to have a high load limit, and from user tests, their load amount seems to be similar to that of several animals.
While load tests are still being done, it is believed that characters may have a load amount of 1,000 or more.
Be careful not to fill a room with characters, or you won't be able to decorate properly.
Adding Characters To The Serenitea Pot And Leveling Companionship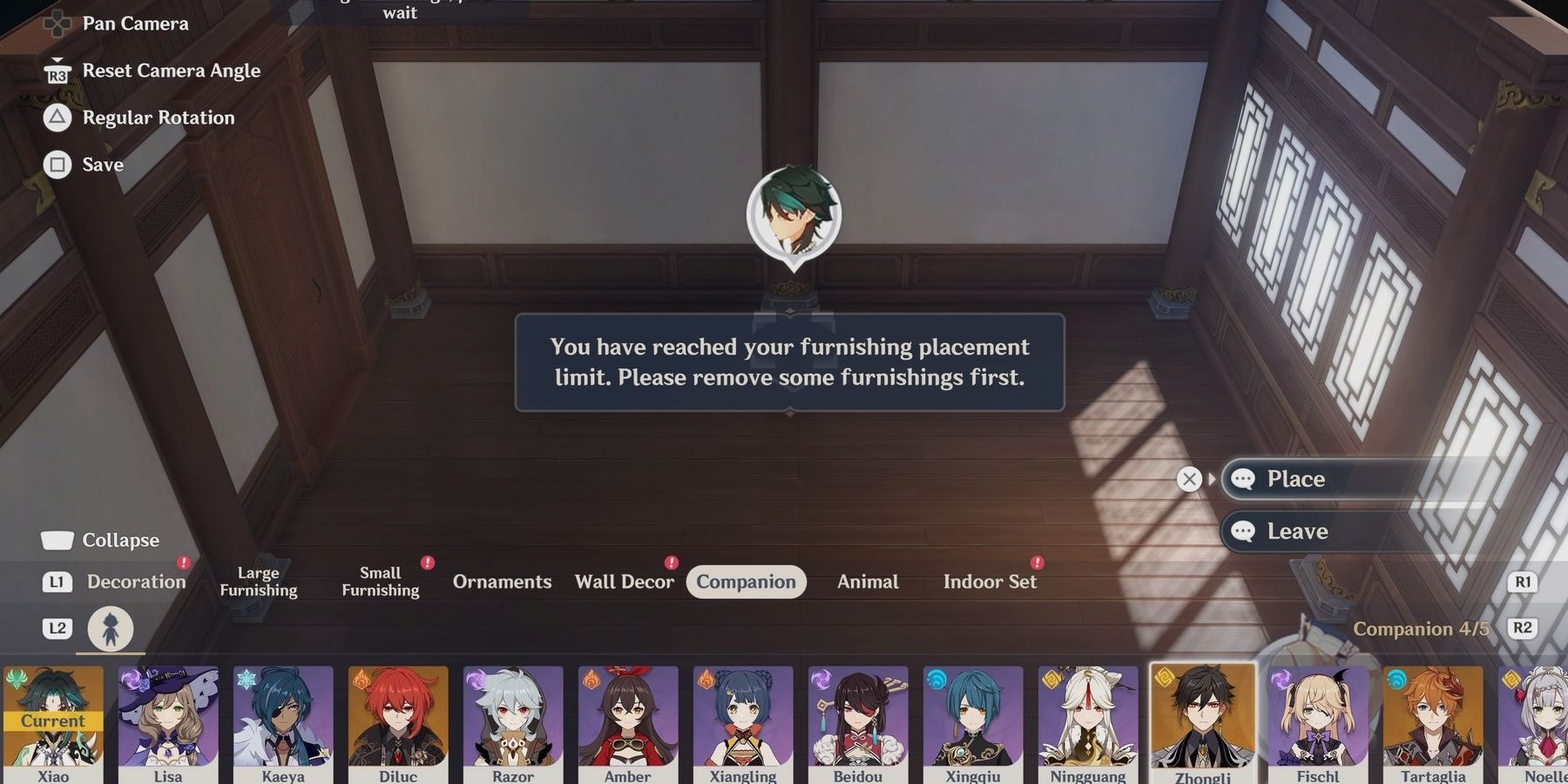 Adding a character is simple, just open up your build menu after talking to Tubby and you will see that there is a new option for companions. Choose the character you want and hit place to choose where to put them in the room. Once you are satisfied with their location you can leave the menu and save.
When you add a character, their companionship level will slowly begin to increase. The increased speed goes up, the more your realm's adeptal energy does. The higher the companionship level, the more unique dialogue you will unlock with your characters. There are three sets of unique dialogue that can be unlocked so far, and they are marked in yellow.
Characters with new unique dialogue will have a chat bubble appear on the mini-map.
Gifts can also be obtained from characters. To get gifts, you must place one of the furniture sets that the character is fond of, and placing this will unlock their gift. This can be a bit of a time-consuming process, depending on the amount of effort you have already put into your realm. Here are the sets you will need to have to unlock gifts from all the current characters in Genshin Impact:
Cloudy Haze Dream-Court
Chongyun
Ganyu
Hu Tao
Keqing
Yanfei
Glittering Street
Keqing
Ningguang
Xingqiu
Yanfei
Zhongli
Dawn Orchard
Amidst Whispering Winds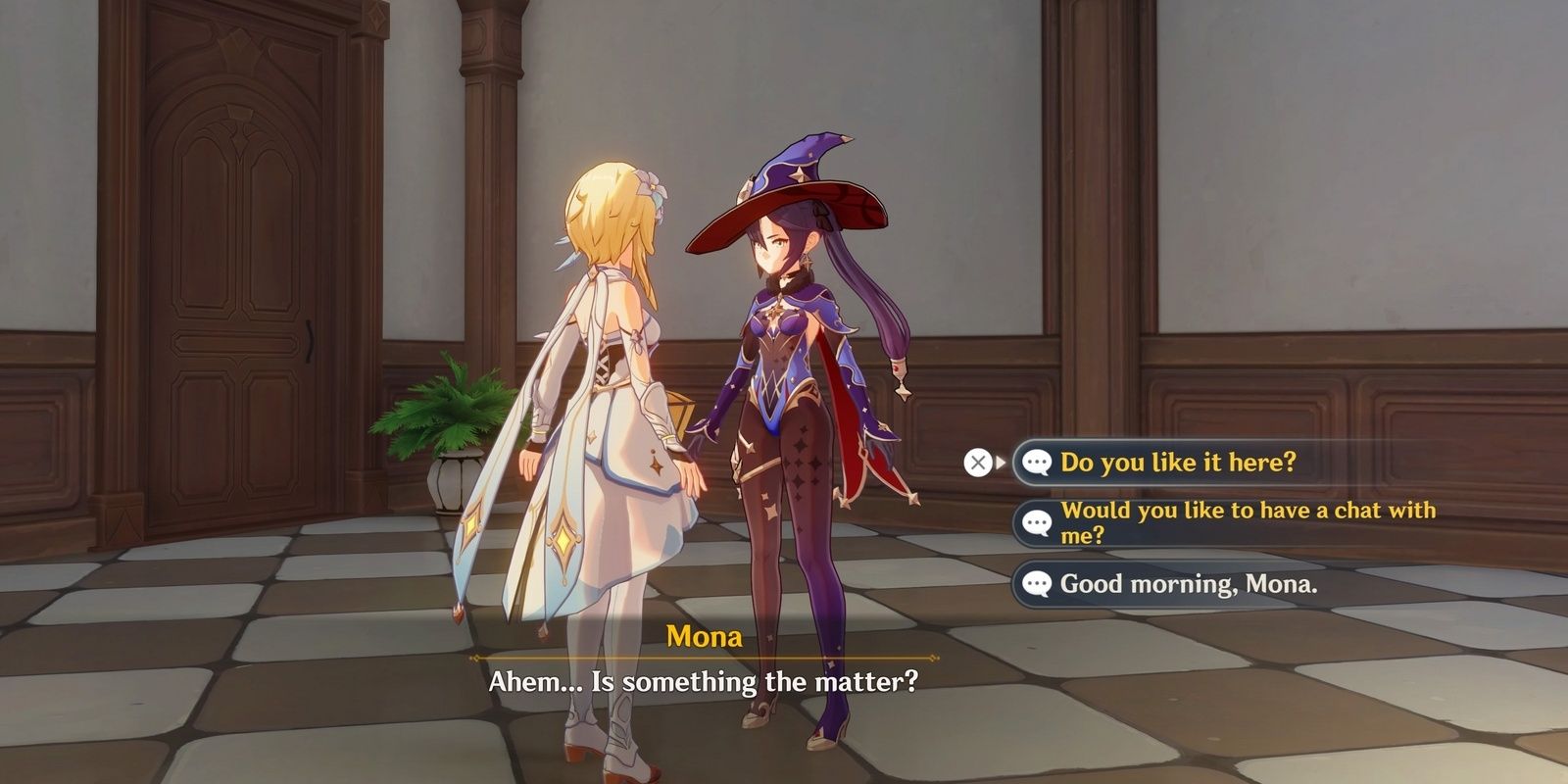 Secret Research Lab
Feiyun Study Room
Cottage Kitchen
Tartaglia
Mona
Razor
Xiangling
Xiao
Gathering of Gourmets
Beidou
Tartaglia
Ganyu
Xiangling
Xinyan
Amidst Poetic Pondering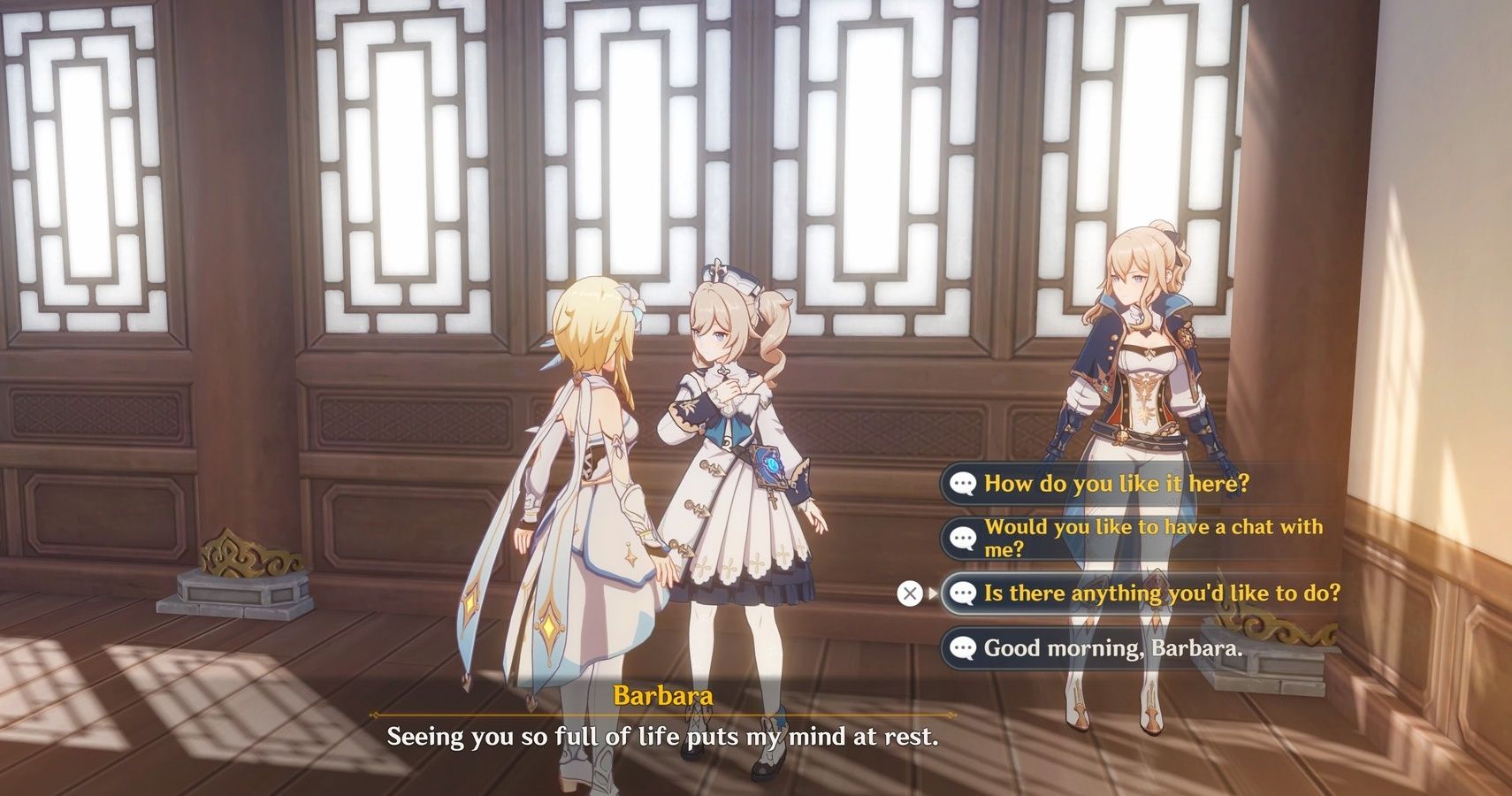 Iter Ad Astra Abyssosque
Albedo
Bennett
Chongyun
Fischl
Qiqi
Qingce Cloud Residence
Weapon Forging Station
Bird and Blossom Park
Barbara
Jean
Kaeya
Rosaria
Venti
Of Hunting and Dancing
Idyllic Town
If you've already decorated then waiting until you unlock the ability to change your realm can help you more easily add these sets since this gives you a fresh start.
Source: Read Full Article