Genshin Impact: Best Team Compositions For Thoma
Quick Links
Officially designated the housekeeper of the Kamisato Clan, Thoma may be from Mondstadt but is well-known as the "fixer" of Inazuma, helping many common folks sort out their everyday problems. In fact, Thoma is the first face the Traveler meets after setting foot in the mysterious island nation. From thereon, he proves to be a valuable ally and charming friend as he guides your journey in Genshin Impact.
In terms of gameplay, Thoma rests comfortably inside the niche of "Pyro shielder." He likely won't scorch your socks off with blistering damage numbers and unrivaled utility, but he can still fill certain roles on certain teams quite well. There's even one particular team he's considered optimal on, so let's explore how you can best utilize this fiery support for yourself.
Blazing Butterflies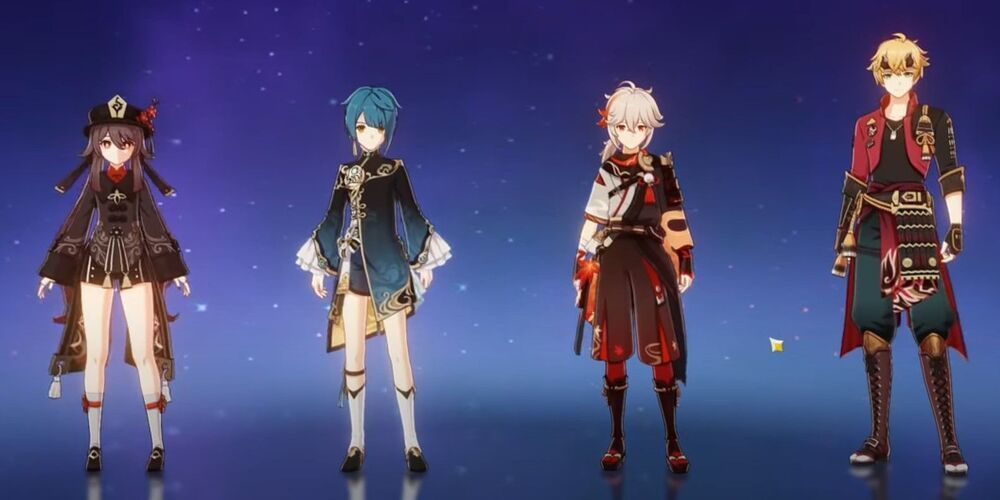 This is the composition in which Thoma shines the most. Hu Tao is no doubt one of the strongest characters in Genshin Impact, dealing instances of Pyro damage that make Hilichurls in neighboring regions start sweating. In order to be so effective, though, Hu Tao needs some help, and her needs are pretty specific.
The use of Hu Tao usually necessitates the use of Xingqiu as well, whose Elemental Burst lets Hu Tao Vaporize each of her Charged Attacks. Next, you want an Anemo user like Kazuha with the Viridescent Venerer Artifact Set in order to Swirl Pyro and reduce the Pyro RES of affected opponents. So with these three characters in place, what's the final piece of the "Hu Tao One Billion Damage Not Clickbait" puzzle?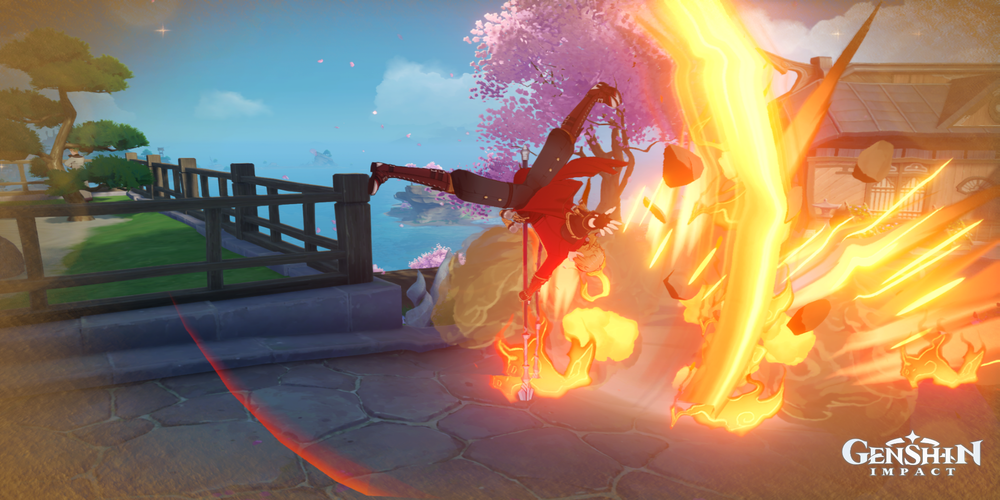 A cursory glance might suggest Bennett for this role; after all, he provides significant ATK boosts to your team while granting Hu Tao Pyro Resonance. Unfortunately, the healing granted by Bennett's Burst is actually a detriment for Hu Tao, who wants to remain at low health for maximum damage. The solution, then, is our resident housekeeper Thoma.
Thoma provides everything else that Hu Tao needs: Pyro Resonance for increased ATK as well as a shield to protect her from enemy blows. Furthermore, the fiery waves created by Thoma's Burst are slow enough that they are unlikely to steal the Vaporizes from Hu Tao's Charge Attacks, meaning you can squeeze out a little extra firepower without unintentionally hindering your main damage source.
Plus, Thoma's Skill and Burst also let you apply Pyro to enemies right off the bat to set up Swirls from your Anemo character. Hu Tao loves the extra damage she gets from this process, but it's difficult for her to apply Pyro initially before she starts her primary attack sequence. Befitting his title as the "fixer," Thoma solves this issue beautifully.
A Loyal Friend Indeed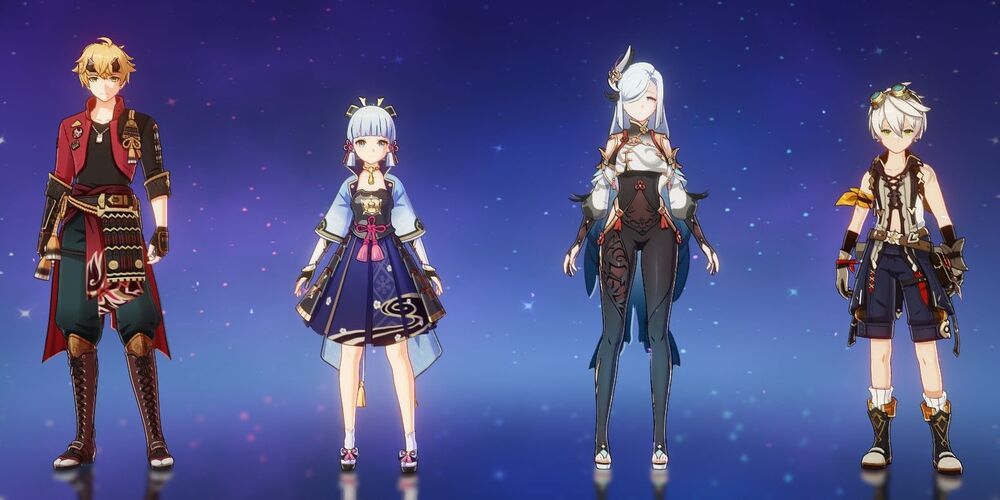 Don't let Thoma's forays with Hu Tao fool you, though. Thoma is loyal to one lady, and that's Kamisato Ayaka, the eldest daughter of the Kamisato Clan. Okay, whether that statement is actually true or not is up for debate, but the point is that Thoma can also function well in a Melt-focused team with Cryo characters like Ayaka.
Running Thoma along with another Pyro user and two Cryo users makes you the beneficiary of two of the strongest Elemental Resonances in the game. Passing Thoma's Blazing Barrier and Scorching Ooyoroi over to Ayaka will also grant her exceptional protection against Pyro foes, as well as enable consistent Melt Reactions when her attacks mix with Thoma's Fiery Collapses. If you have Thoma's Sixth Constellation, that will further increase the damage of Ayaka's Normal and Charged Attacks also.
Although probably not Ayaka or Thoma's "ideal" team, this composition still functions very well, especially for overworld activities. The contrast of Cryo and Pyro damage lets you clean up multiple enemy types with ease, and Thoma's shields should prevent you from needing frequent trips to the infirmary. At the very least, this composition is thematically satisfying and worth trying out.
Sweeping Flames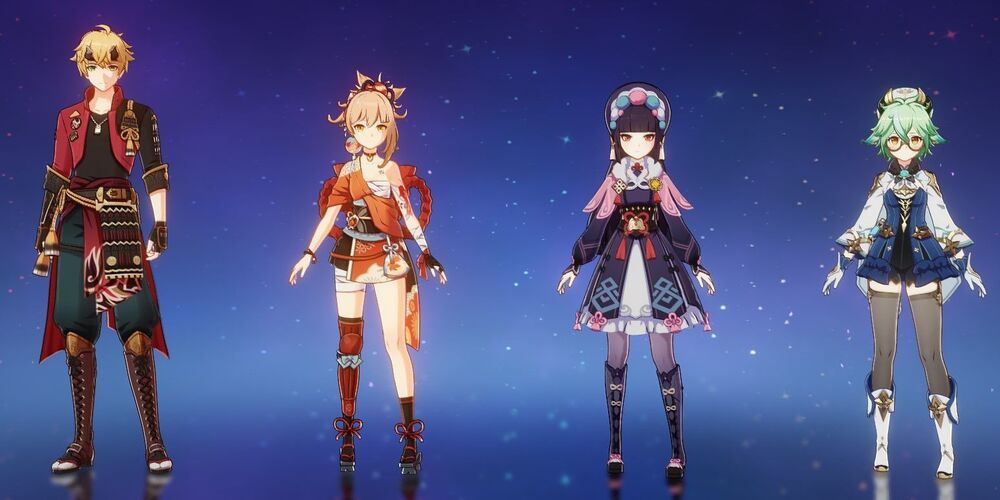 While Thoma's other teams are fairly reliant on the involvement of a specific character, this team setup is extremely general. Essentially, if you want Pyro Resonance for your team and you're struggling to evade enemy attacks, consider slotting in Thoma.
For characters like Yoimiya, who often need protection to complete their attack strings, or characters like Diluc, who thrive in the dangerous space right next to opponents, Thoma can provide sufficient protection while passively adding to your team's overall damage.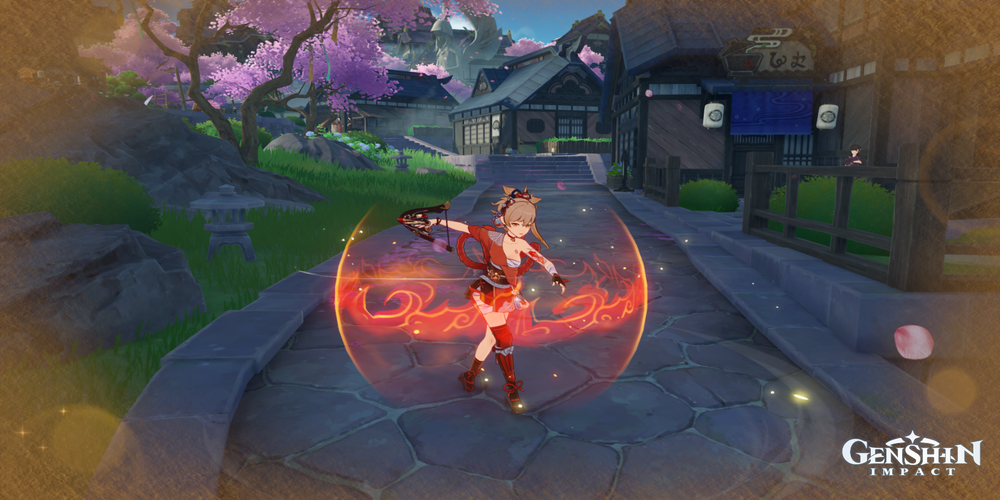 If you decide to deploy Thoma and another Pyro DPS character, the other two slots on your team can be filled with nearly anyone you want. Yun Jin could further bolster any Normal Attackers, Venti could gather enemies for easier takedowns, or Bennett could even be used to go all-in on the Pyro Element. The list goes on, but consider this to be one of Thoma's strengths; although he might not be the best choice for a certain team, the Kamisato housekeeper is guaranteed to be a decent choice on almost any composition.
Source: Read Full Article