Game of Thrones: The Board Game Digital Edition Finally Gets A Launch Date
Fantasy Flight Games' A Game Of Throne: The Board Game finally has a release date for the digital PC edition that has been in the works for over a year.
A Game of Thrones: The Board Game was originally released as a tabletop game in 2003 and received a second edition in 2011. Three additional expansions have also been released for the second edition that furthers the narrative of the books while adding new rules to the game. A mash-up of euro and American games mechanics, A Game of Thrones: The Board Game has proved very popular, so much so that is has influenced many of FFGs releases ever since. Based upon the A Song of Ice and Fire book series that inspired the successful Game of Thrones TV series, players represent one of the powerful Houses and vie for control of the Iron Throne. The game is quick and easy to learn but has many subtle layers that can be difficult to master.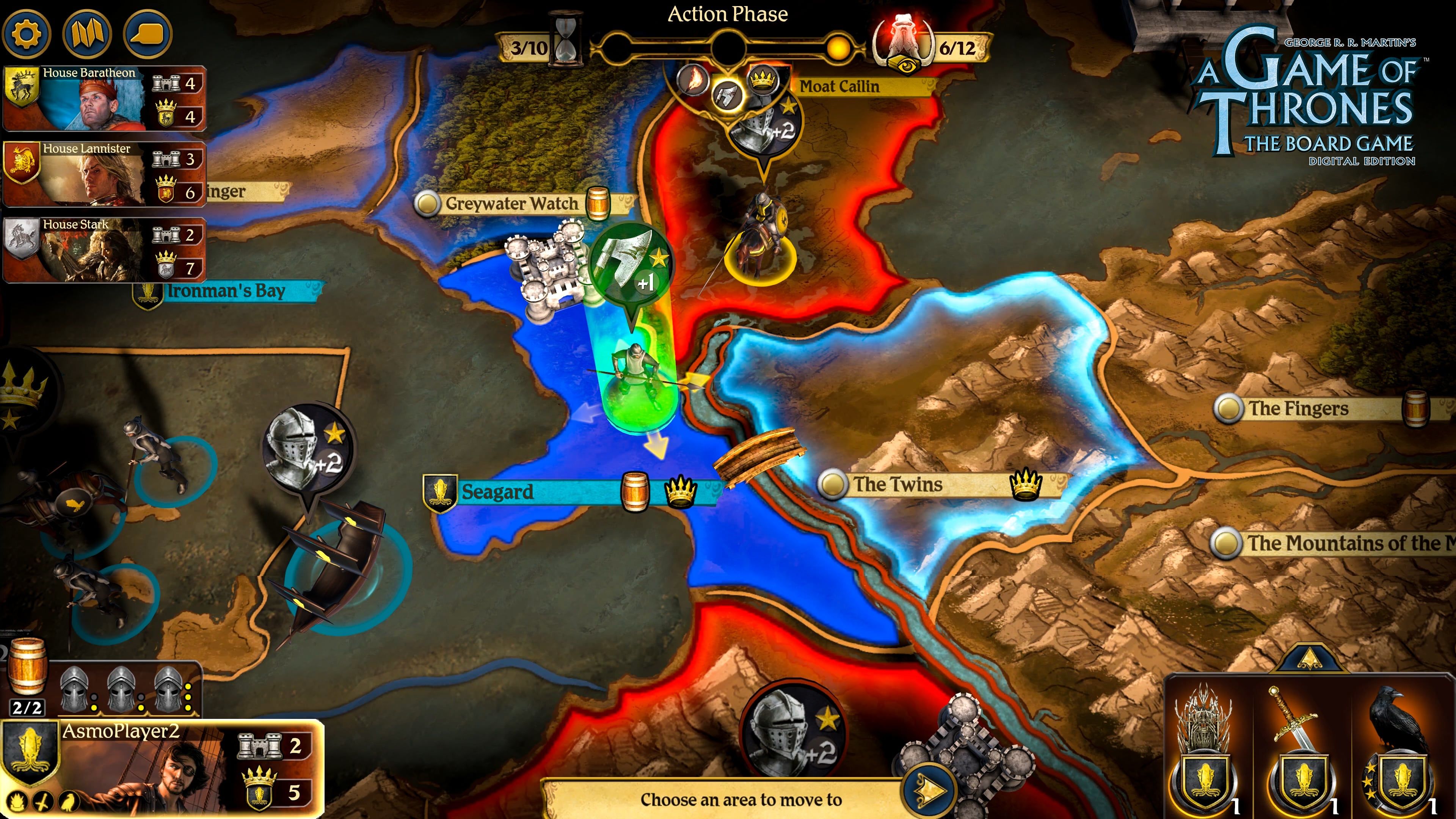 The digital release of the game was first hinted at last year (2019) but wasn't confirmed until this summer (2020). The conversion has fallen to none other than Dire Wolf Digital, whose portfolio consists of many tabletop games to digital conversions including the Pokémon Trading Card Game Online. They have also converted many of Renegade Game Studios' catalog as well as the companion app for many of its games. Dire Wolf Games last release, Leder Games' Root, launched last month to much critical affair, so we know the digital edition of A Game of Throne: The Board Game is in good hands.
The digital edition allows players to take control of one of six houses; House Lannister, Stark, Greyjoy, Martell, Tyrell, or Baratheon. It is playable with three to six players, including AI for a solo mode, and multiplayer is also available through local and online match support. Unlike the real world edition, the digital release features a story campaign with exclusive scenarios. The latest gameplay trailer details much of the game and shows off the player pieces that are faithful recreations of their physical counterparts.
A Game of Thrones: The Board Game Digital Edition is set for release on October 6 and is available on Steam for $19.99. If you preorder now, you can also save a whopping 20%.
Source: Read Full Article