Funcom's Unannounced Dune Survival Game Will Be Open World, Launching For Current-Gen Consoles
Conan Exiles developer Funcom has released several pieces of concept art for its unannounced survival open-world Dune game, set on the ever-shifting landscape of Arrakis. The company is currently hiring for its "most ambitious project yet", which is set to launch across PC and current-gen consoles.
Pictures from the upcoming project surfaced on the Funcom's official website. The first image shows the iconic Dragonfly Airship docked in a hangar amid the sand desert. The second one offers a brief look at the alienated landscape of a rocky desert with a lonely silhouette of a man. You can also get a closer look at his survival uniform from behind in another picture. Judging by the provided concept arts, Funcom is trying to find a new look for the iconic sci-fi universe, inspired by but not completely borrowing from Denis Villeneuve's 2021 film adaptation.
Right now, several positions for experienced developers who want to shape "a world made boundless by its deep lore and enduring themes" are available at Funcom. The studio seeks 3D artists, producers, technical directors, level designers, and many more new workers for the game. Funcom has also partnered with German developer Nukklear before, to help co-develop the new title and benefit from its expertise in vehicular-based gameplay.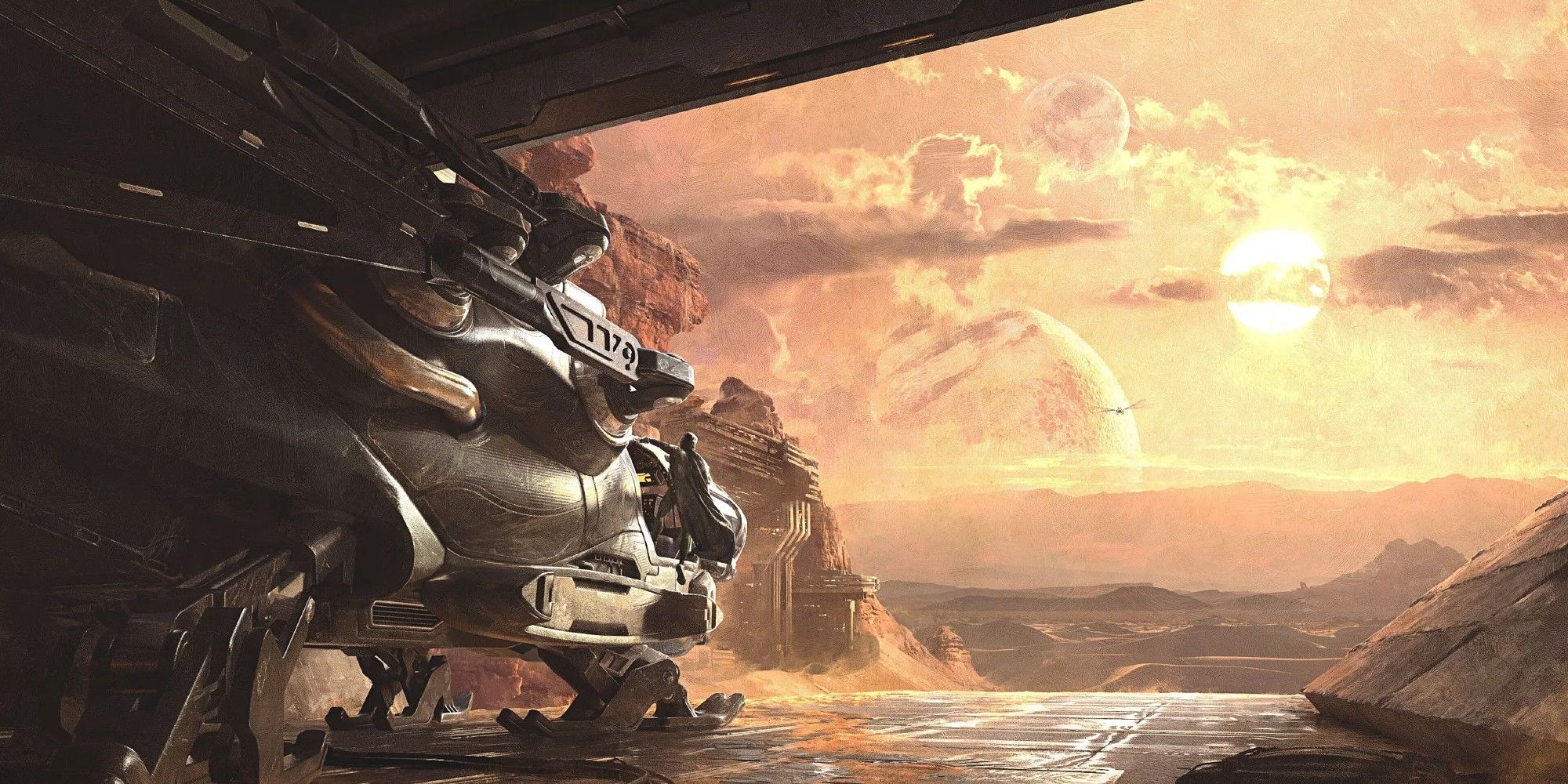 According to the company, Frank Herbert's world of Dune provides "the perfect setting for the multiplayer open world survival genre" that Funcom is already closely familiar with thanks to Conan Exiles. The team says it is building Dune for all fans to realize their dream of traversing its ever-shifting landscape, with sand under fingernails, and spice in the air.
Back in 2019, Funcom made a six-year partnership with Legendary Studios to produce at least three games for both PC and consoles. As far as we know, the unannounced Dune survival game began its pre-production around that time at least two years ago.
Recently, Funcom successfully launched 4X real-time strategy Dune: Spice Wars in Steam Early Access. The title developed by Shiro Games currently stands at 82% positive user reviews, while its concurrent player peak surpassed 8,000 users last month.
Source: Read Full Article