Fortnite Chapter 3 Season 3: 10 Biggest Changes And Updates
Fortnite Chapter 3 Season 3 has arrived and with it comes a whole bunch of exciting new updates and changes to the game. Considering Fortnite has been cranking out new seasons with fresh new content every few months or so, it's pretty remarkable to see this season feeling absolutely on-point, perhaps being one of the best the game has had to offer.
The war between The Seven and the IO has ended after the exciting Chapter 3 Season 2 live event. An updated map, a new battle pass, and new gameplay changes are ready for you to discover in Season 3. Here are some of the biggest and best changes to Fortnite in Chapter 3 Season 3.
10

The New Theme: Vibin'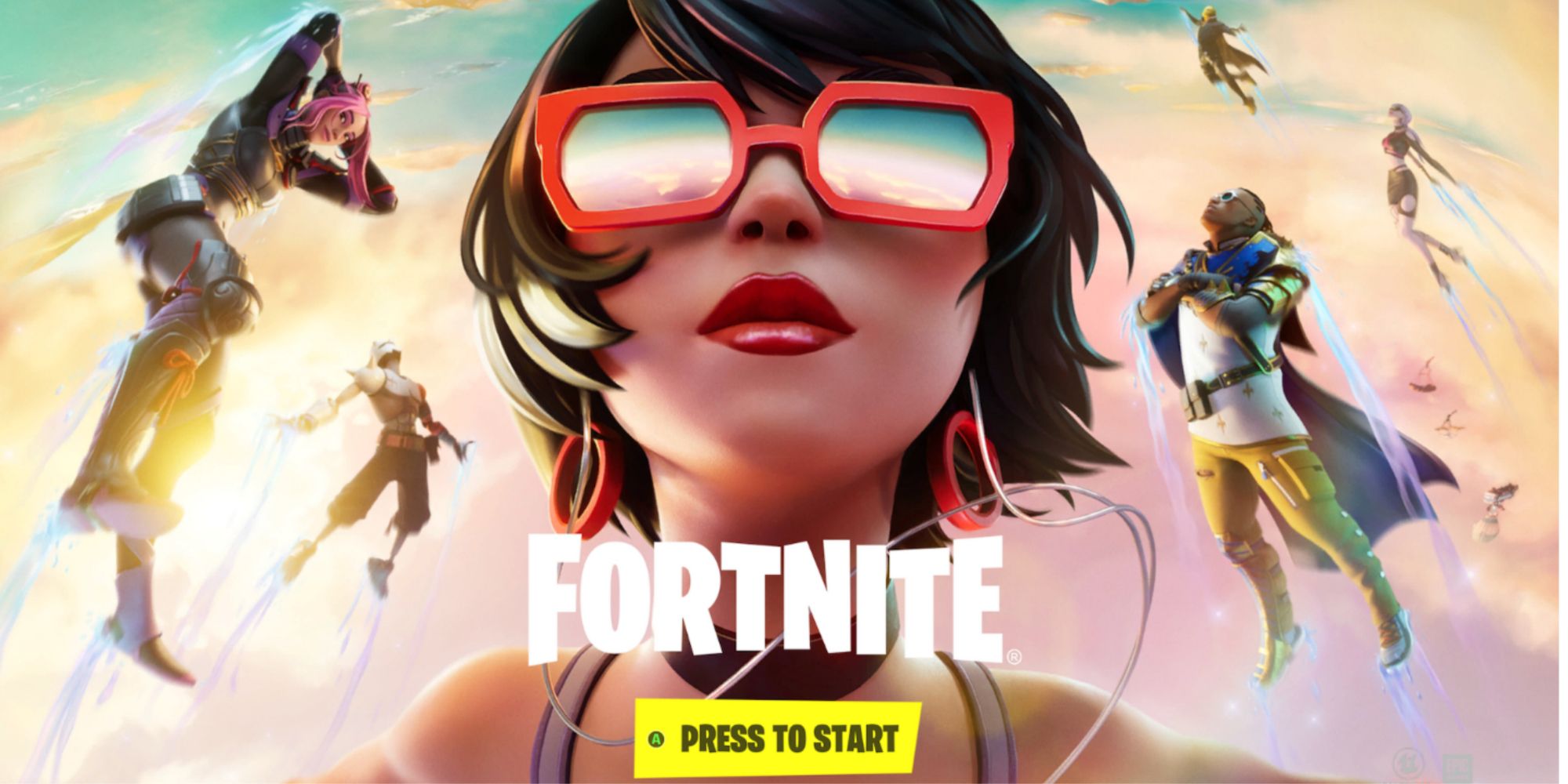 The biggest change with any new Fortnite season is the overall theme. In the case of Chapter 3 Season 3, the theme is Vibin'. This laidback and summery theme is a great transition away from the wartime theme that Season 2 offered players. Vibin' is, as the name implies, all about good times, positivity, and fun.
This new theme permeates the battle pass, the map changes, and the tidbits of lore that Fortnite doles out throughout a season. Vibin' instantly feels like a summer vacation from the way that characters seem to be donning laidback beach apparel, water sports are set up around the map, and even the promo art looking relaxed and chill.
9

Brand New Weapons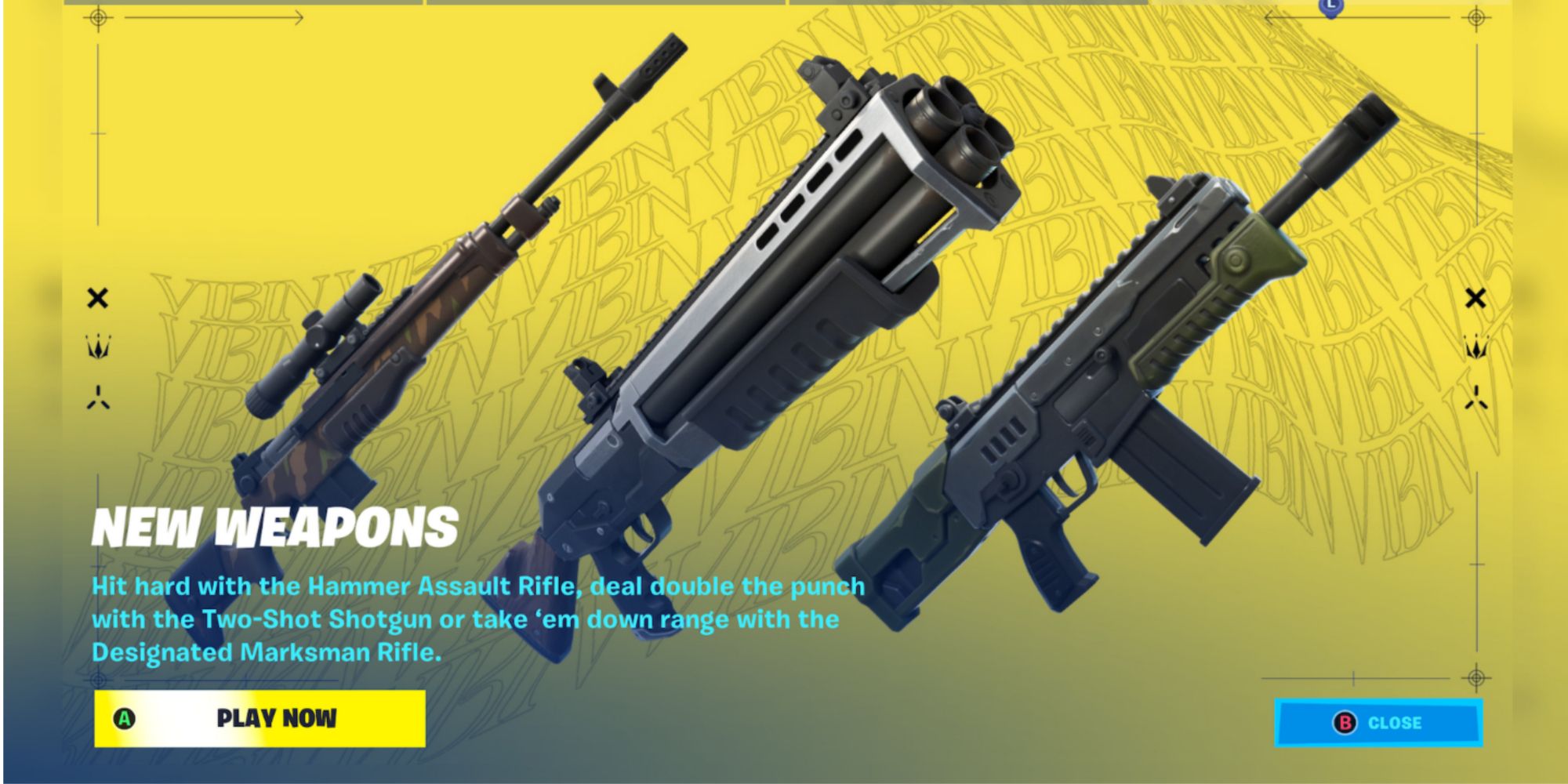 Chapter 3 Season 3, much like any other Fortnite season offers a slew of new weapons for you to get your hands on. New weapons generally means a new meta for players to get to grips with and this fact remains omnipresent in this new Vibin' season. The three new weapons are the Hammer Assault Rifle, the Take-Two Shotgun, and the Designated Marksman Rifle,
These new weapons feel fresh and unique, specifically the Take-Two Shotgun. This new shotgun blends auto shots with a more focused and slower rate of fire. The Hammer Assault Rifle is very similar to the legendary Scar but features heavier recoil. For long-range fighting fans, the Designated Marksman Rifle adds a scope for distance shots but with an increased rate of fire in comparison to the heavy sniper.
8

Darth Vader And Indiana Jones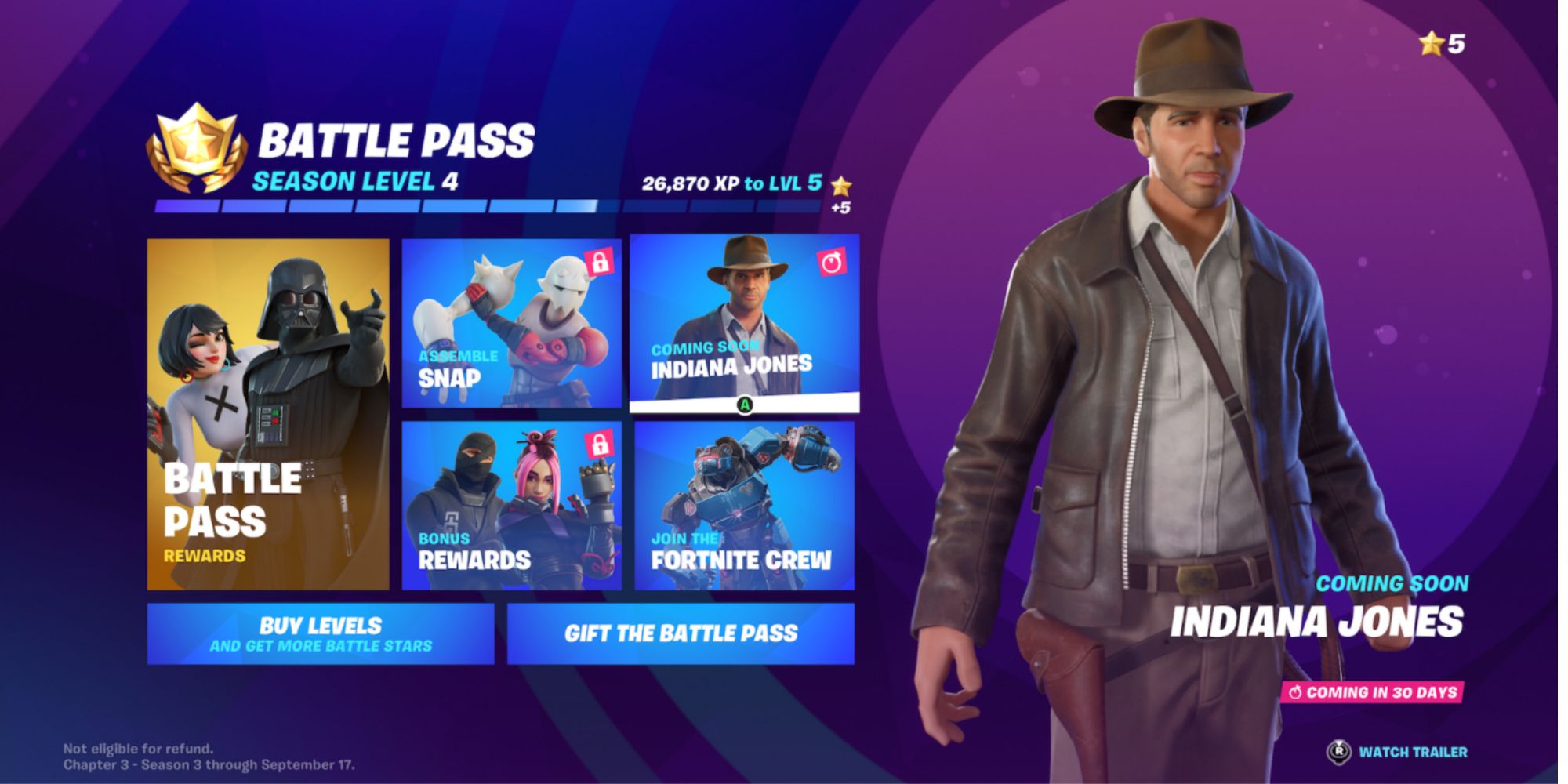 Fortnite is sure a popular beast and Epic Games know it. This season adds two beloved cinema characters in the form of Darth Vader and Indiana Jones. While these two characters were heavily leaked prior Season 3's release, it's still quite a treat to see them in-game.
Both skins are unlocked via the battle pass with Darth Vader being the tier 100 legendary skin. Indiana Jones will be the bonus skin that comes later in the season. The mere fact that both of these iconic film characters can duke it out on the Fortnite island is a testament to Epic Games' marketing and PR power.
7

Ballers Are Back In Action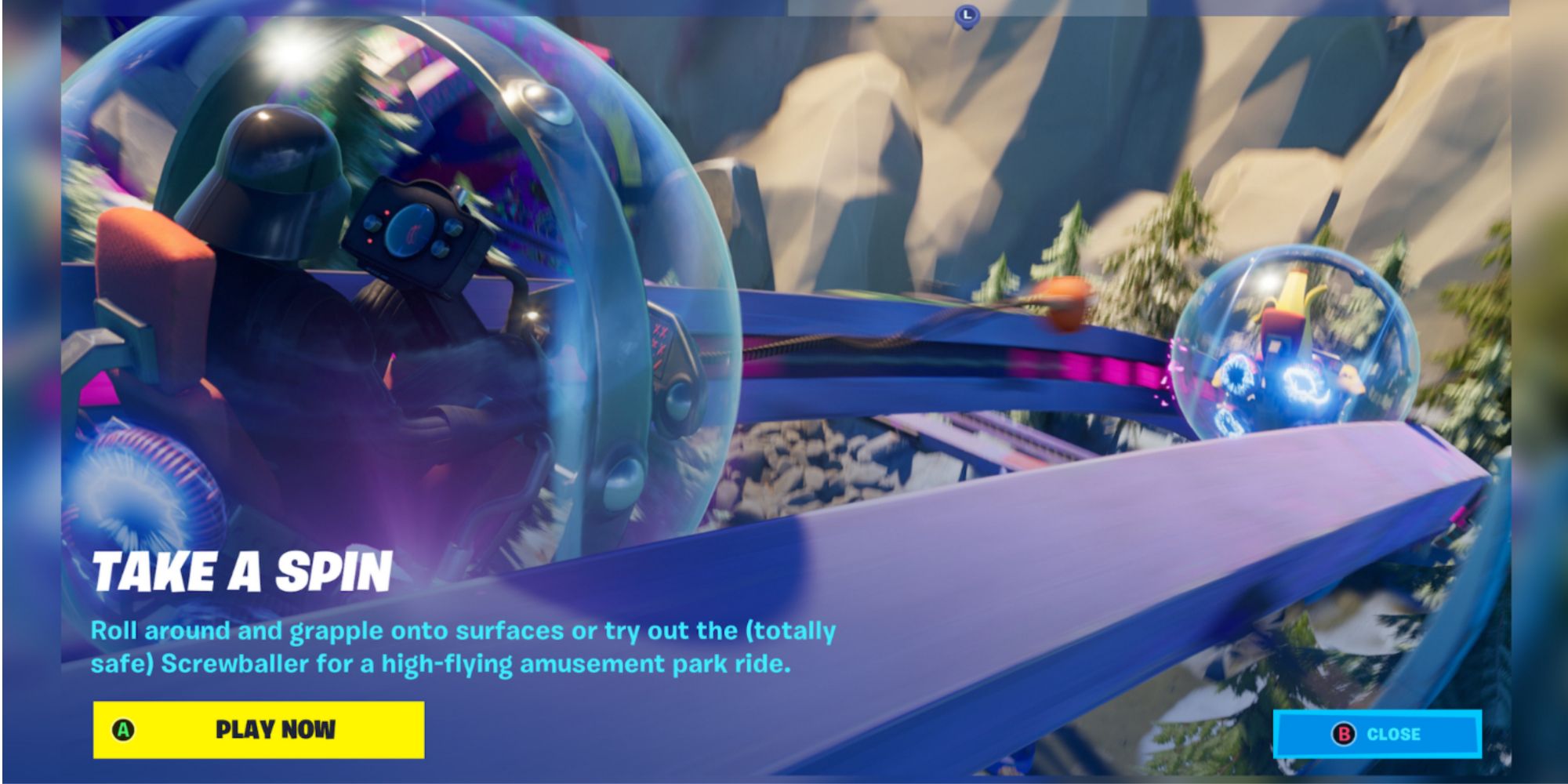 Do you remember the ballers from Chapter 1 of Fortnite? These unique and quirky human-sized hamster balls were both the boon and the bane of players' existence way back in Chapter 1, mostly because the final storm circles would generally see players rolling around in these balls until some came out on top as the victor.
This new season brings the ballers back and they really help to shake up mobility in this game. These ballers largely remain similar to their Chapter 1 counterparts, however, what sets them apart here is that they can be used at the roller coaster ride that encircles Rave Cave.
6

Reality Falls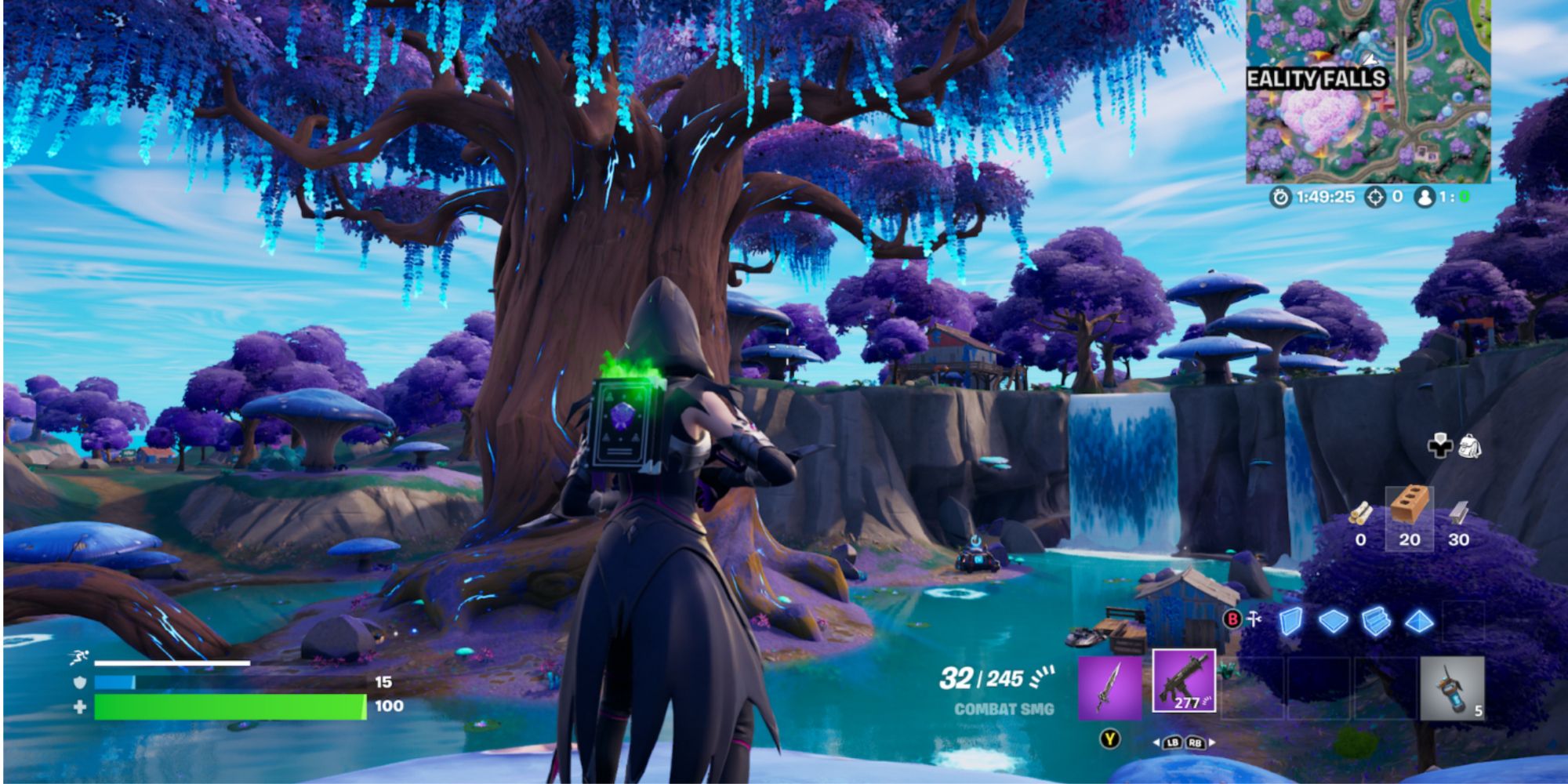 A new Fortnite season would be nothing without some epic (pun intended) map changes to get players excited. Chapter 3 Season 3 might just be one of the best seasons when it comes to map changes. The highlight of the Vibin' season map is Reality Falls. Reality Falls is a gorgeous and almost hauntingly ethereal location with a giant Reality tree at the heart of it.
The entirety of this area feels mystical and overgrown, like time itself has claimed this part of the map, in part thanks to the Zero Point's power that now lies peacefully beneath Loot Lake. Reality Falls is brimming with shades of purples and blues, making it feel quite otherworldly. The Reality tree can even be traversed for a truly amazing point of interest to check out right away.
5

Rave Cave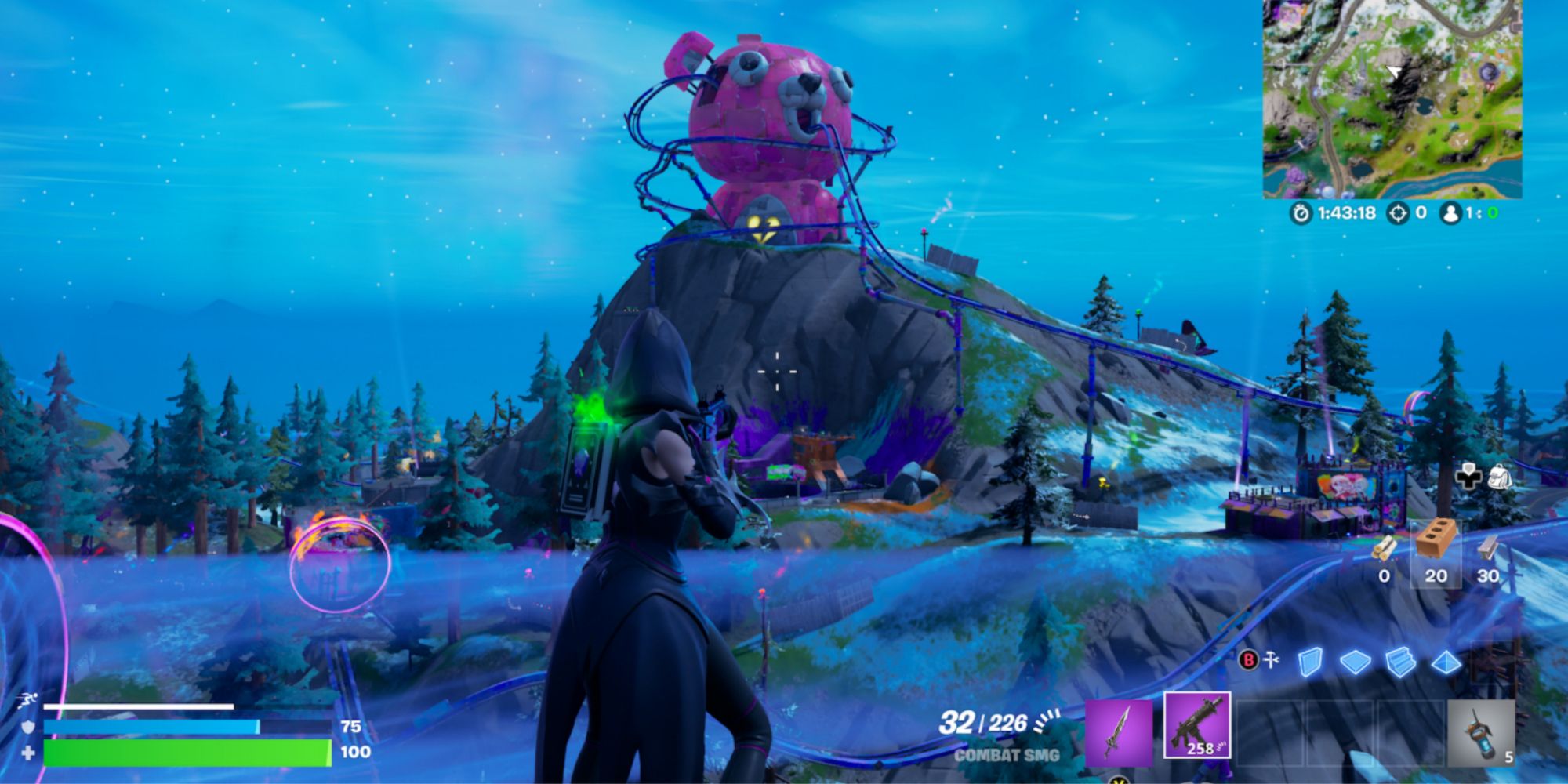 Another commanding and exciting location on the Vibin' map is Rave Cave. The previous home to IO's Command Cavern, this mountainous location has been completely transformed to embrace fun over war. The epitome of Rave Cave has to be the giant Cuddle Team Leader head adorned atop the mountain.
The aforementioned ballers roller coast traverses the entirety of this location. For those of you looking to venture into the depths of Rave Cave, you will be greeted with popping music, vibrant colors, and plenty of party shenanigans to get you feeling hyped. Keep an eye out for the plentiful secrets in this area as well.
4

Previous Chapter Secrets On The Map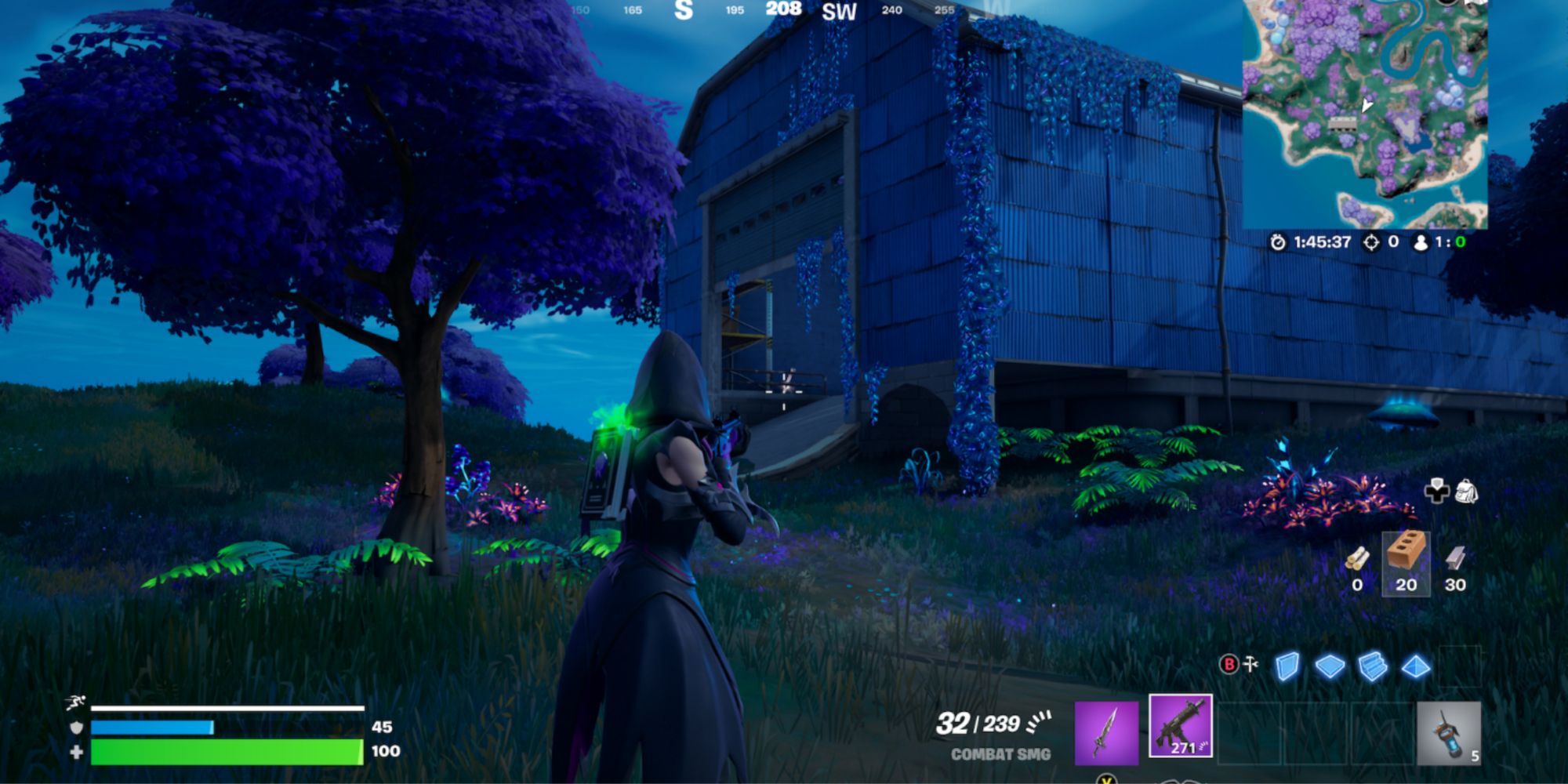 Apart from the major map changes like Reality Falls and Rave Cave, the Chapter 3 Season 3 map is also hiding plenty of previous chapter locations such as a depot from Dusty Depot and a barn from one of the previous agrarian map locations.
Without spoiling much here, let's just say that there is a literal cornucopia of hidden map locations that harken back to Chapter 1 and Chapter 2. Stumbling across these during a match is a real treat in the Vibin' season.
3

Assemble Snap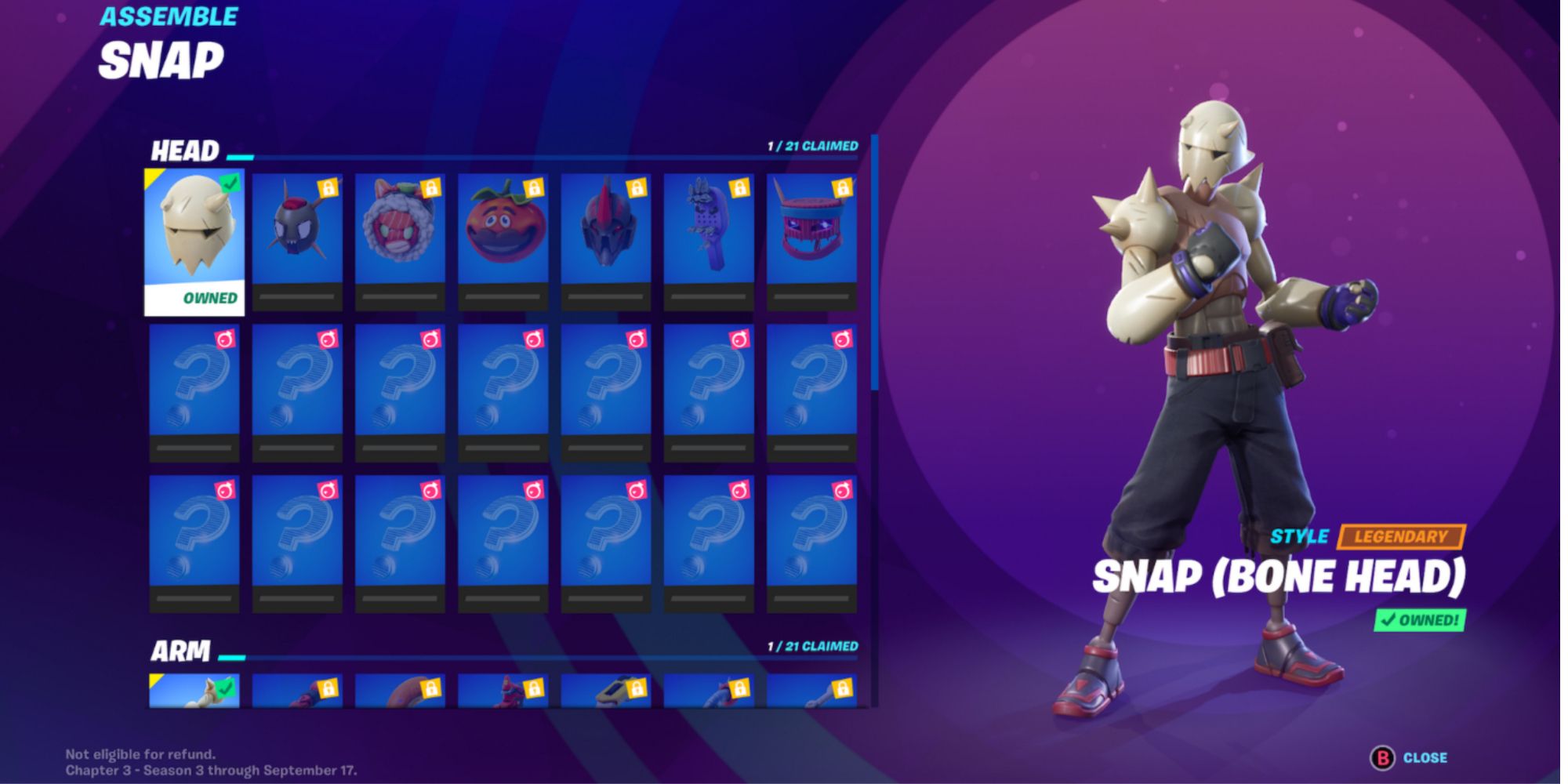 Fortnite Chapter 3 Season 3 brings players a brand new fully customizable battle pass character to unlock from the first page of the battle pass. This quirky and cartoony character is known as Snap. Snap looks very much like an action figure paired with something like Mr. or Mrs. Potato Head.
What makes Snap so darn cool is that you are able to find special tokens around the map which unlock components of Snap back in the battle pass menu area. As the season progresses, you will be able to swap out Snap's head, arms, legs, and torso to suit your preferred style.
2

Geysers Galore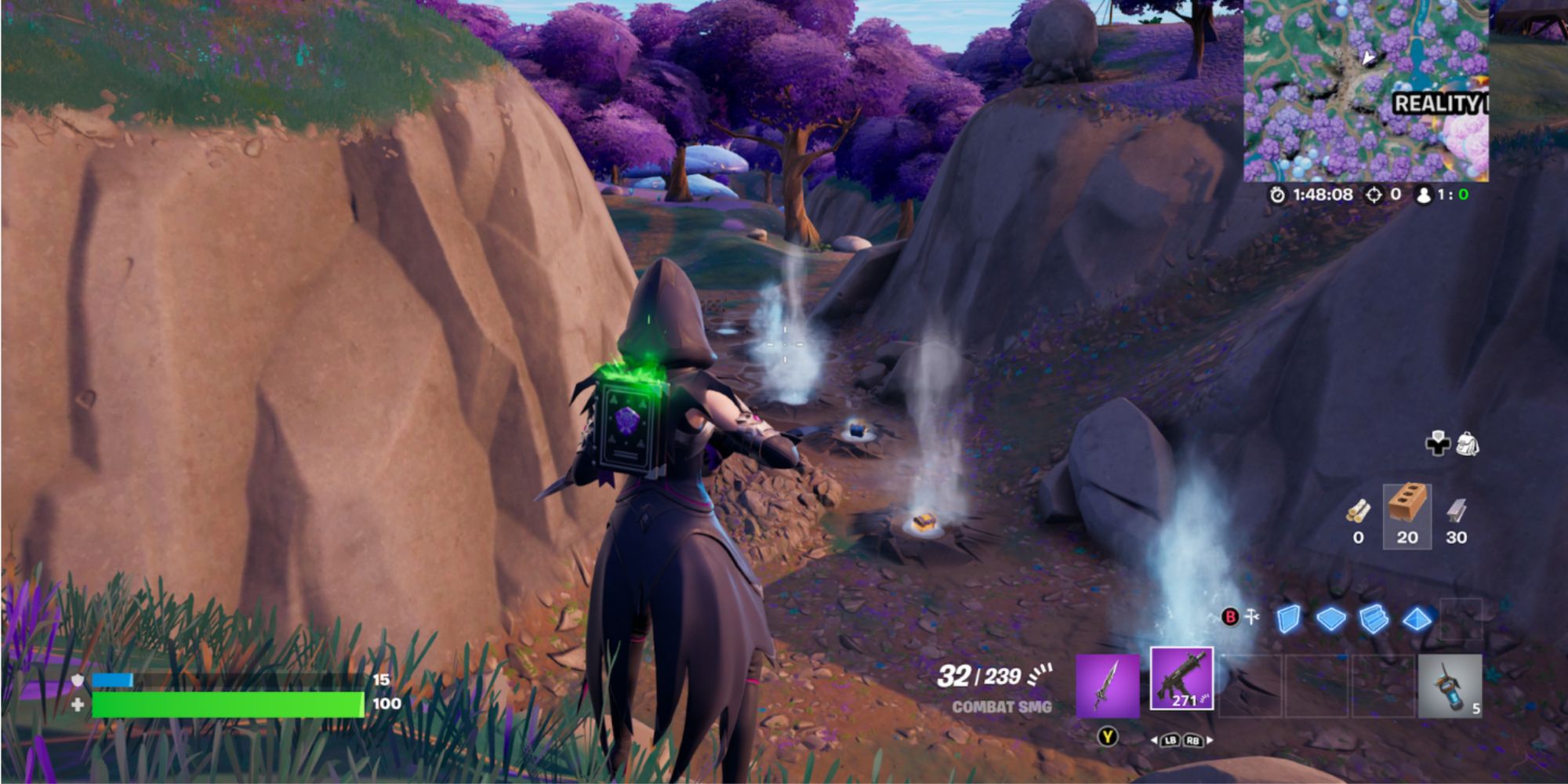 Did you know that the Chapter 3 Season 3 map is filled with explosive geysers? While these geysers are primarily located in the ethereal and overgrown Reality Falls part of the map, they are game-changers when it comes to mobility and traversal.
Geysers can be located by their misty sprays that shoot high into the air but you can also hear them when approaching. Oftentimes, loot chests are added right on top of them making them a great early game loot area to utilize before moving to a new part of the map when they shoot you up into the air with glider redeploy.
1

Reality Saplings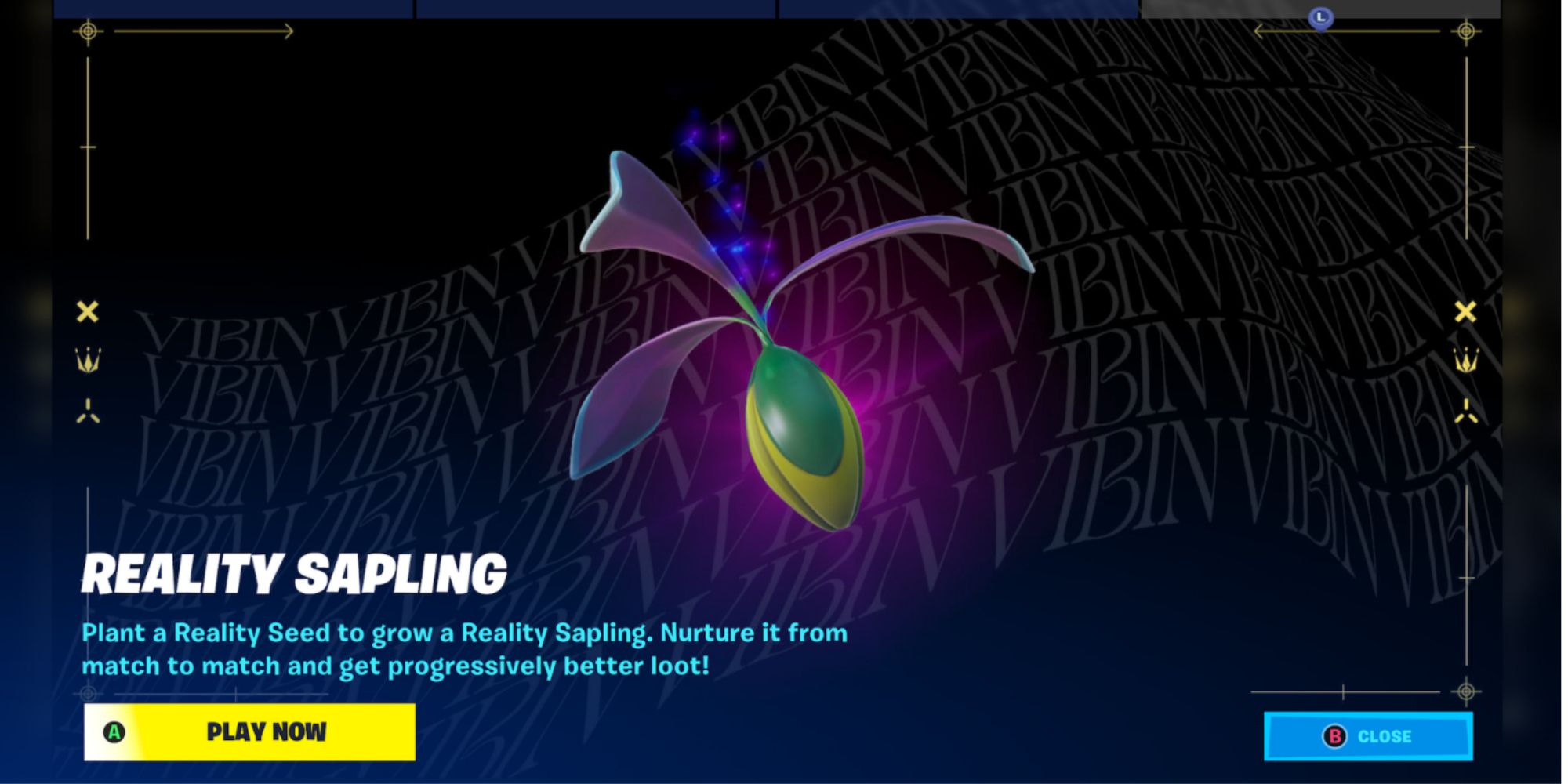 Easily the most gameplay change in this Vibin' season is the addition of Reality Saplings. Stick with the theme of Reality Falls and the massive glowing Reality Tree, Reality Saplings are seeds that can be gathered and planted anywhere on the island. These saplings can be grown and nurtured from match to match.
So, what happens as a Reality Sapling gets more love and care? The more you visit your sapling in subsequent matches, the rarer the loot becomes. Yes, by weeding around your sapling, it will become stronger and heartier, able to offer you rare, legendary, and even mythic weapons and loot. However, keep in mind, other players can also utilize your sapling.
Source: Read Full Article