Fortnite: All Fortnitemares Quests
Complete all Fortnitemares quests and collect awesome rewards! It's that time of the year again; the spookiest Fortnite event is finally happening. Fortnitemares is here, and it's time to make the most of it while it lasts. If you've never played Fortnite during the Halloween season then you've certainly been missing out, but don't worry if that's the case, these next two weeks are going to be your chance to make up for the lost time.
The annual Fortnitemares quests are making a return with three major rewards. This guide will go over these quests and what you can earn by completing them before time runs out.
Fortnitemares Quests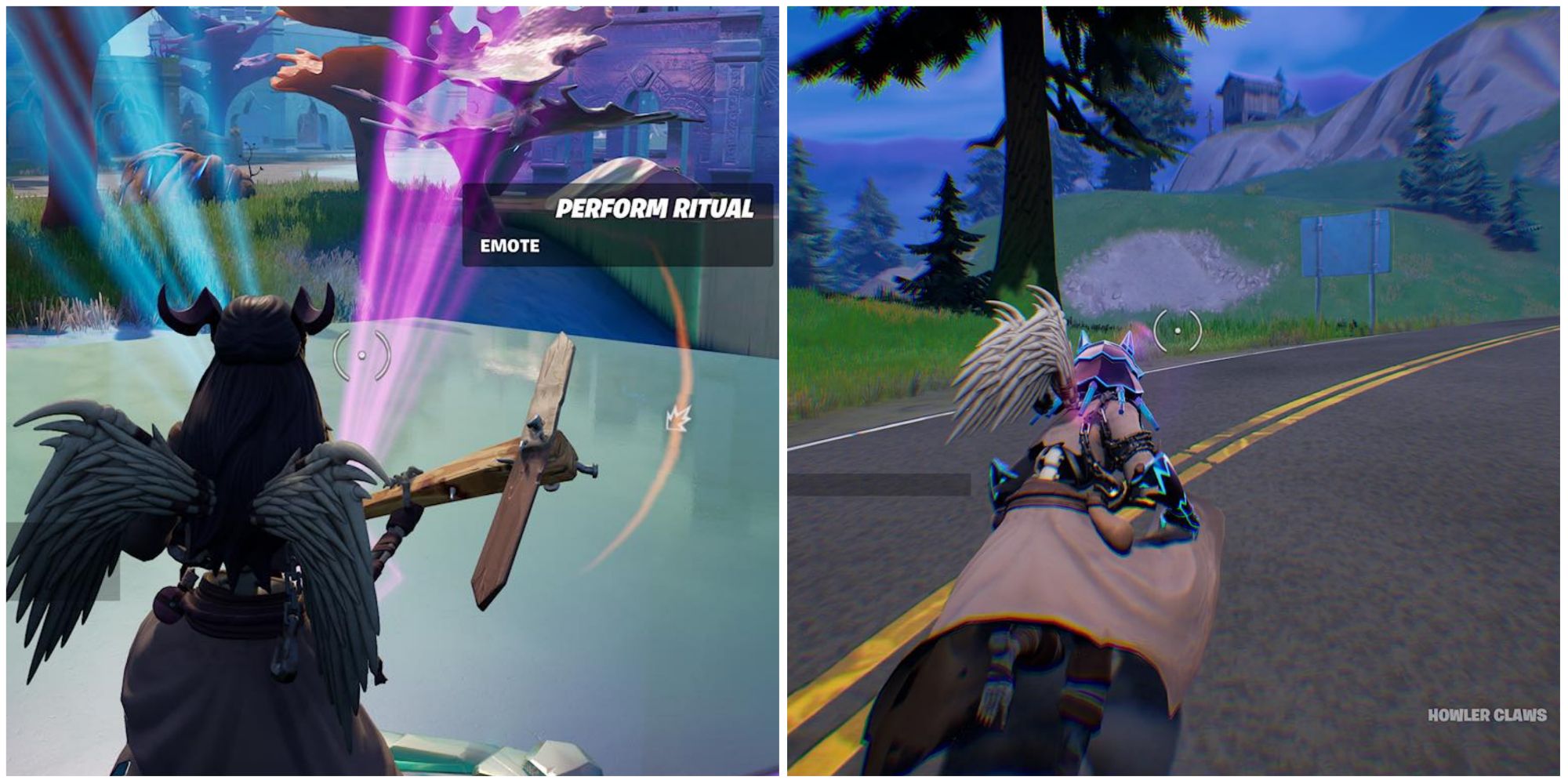 Fortnitemares is all about enjoying the spooky spirit and partying in-game, and what's a better way to celebrate this holiday than to earn awesome rewards? There are all sorts of rewards to earn by doing these quests, from experience points to sprays, banner icons, and even cosmetic items to fill up your locker.
Fortnitemares will come to an end November 1, 2022, at 1:59 AM ET which means that there are 14 days to enjoy Halloween in-game. Each day a quest will be added to the Fortnitemares quests section of the Quests tab.
Here are the first few quests and their respective rewards.
Quest
How To Complete
Reward
Dance on an Alteration Alter to get the Howler Claws
Alteration Alters are the only way to get the Howler Claws. You can find Alteration Alters in Chromejam Junction, Shiny Sounds, Lustrous Lagoon, Reality Tree, Flutter Barn, Cloudy Condos, and Optimized Outpost. Go up to one and emote to transform.
15,000 XP
Hit an opponent while Wolfscent is active
Once you've gotten the Howler Claws, select them in your inventory, and you will get the option to "activate Wolfscent". However, it'll only activate if there's an enemy nearby.

---

If you successfully activate it, find an enemy and slash or air-slash them with the claws.

15,000 XP
Help defeat Inkquisitor at Grim Gables
The Inkquisitor is a new boss inhabiting the Battle Royale map throughout the Fortnitemares event. You can summon the Inkquisitor by stepping on the seance circle underneath the house in Grim Gables. To complete this quest, you don't actually have to defeat them yourself, but you have to assist in eliminating them.

---

Doing this with a couple of squadmates can make it significantly easier, but if you prefer to do it on your own, try doing it in Team Rumble where you can simply respawn and be sure to get a good amount of ammo and shields.

---

The Inkquisitor has a Pumpkin Launcher that will deal a decent amount of damage, and they will constantly throw fireflies at you — if you play with building on, don't build with wood near them, since it'll turn to flames and burn you. Try stone or metal instead.

Inkquisitor banner icon
Search chests at Grim Gables, the Reality Tree, or the Knowby Cabin (5)
Grim Gables and the Reality Tree are both named locations that you will easily find on your map. However, Knowby Cabin is a new spooky location that came with the update, and it's not marked on your map.

---

You can find Knowby Cabin in a secluded part of the woods southwest of the Reality Tree, just below the plateau, covered with orange-leaf trees.

15,000 XP
We will update this guide with all quests available once we hit the one-week mark of their release.
Fortnitemares Bonus Goals And Extra Rewards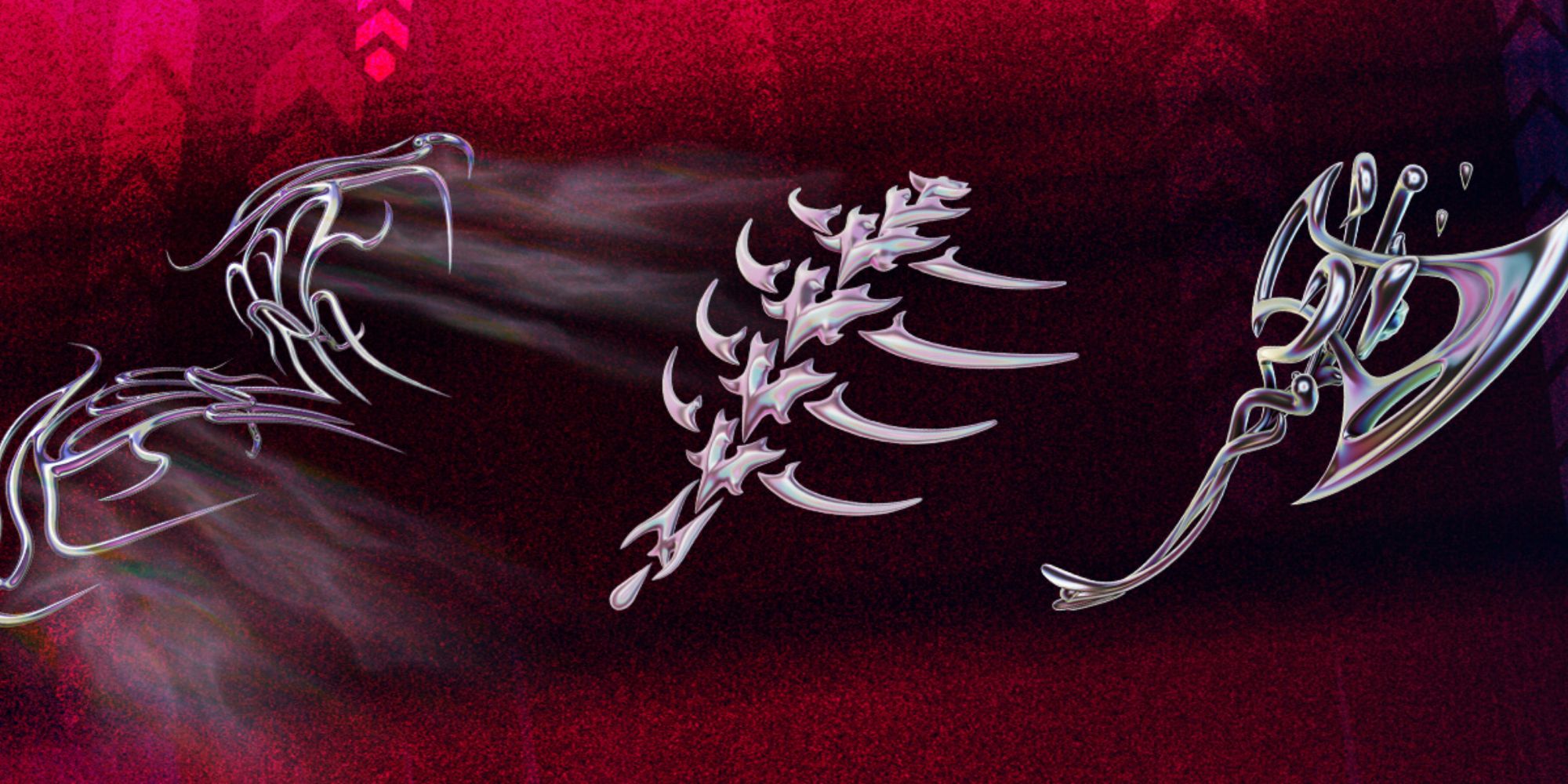 For each Fortnitemares quest that you complete, you'll receive a reward, even if it's just a few thousand experience points to help you level up and increase your Battle Pass level. There are three major cosmetic items that make these quests particularly appealing, but to get them, you'll have to complete the Fortnitemares Quests Bonus Goals.
Bonus Goals are rewards that you receive for progressing further and completing more quests of a certain set. In this case, the more Fortnitemares quests you manage to complete, the more rewards you'll receive.
| Fortnitemares Quests Complete | Reward |
| --- | --- |
| 5 | Nothing's End glider. |
| 13 | Chrome Cage back bling (includes a Chrome style and its Pearl alternative style). |
| 25 | Unmaker harvesting tool. |
How Fast Can You Unlock All Of Fortnitemares Rewards?
Fortnitemares will last 14 days and two extra quests will be released every day until November 1.
If you were to complete quests as soon as they were released, you would be able to unlock the Nothing's End glider in three days, the Chrome Cage back bling would take eight days to unlock, and the Unmaker harvesting tool could be unlocked after 13 days.
A total of 28 Fortnitemares quests will have been released during the last day of the event. This means that you don't need to complete every single quest to receive the three cosmetic rewards. Some quests will be significantly harder than others (for example, defeating the Inkquisitor), so you can leave three quests unfinished and still unlock everything.
Source: Read Full Article