For Honor, Darkest Dungeon, And More Coming To Xbox Game Pass
Microsoft has announced that a few new games are coming to Xbox Game Pass in June as well as the usual DLCs and perks that are added as a little bonus on top. However, there's nothing on the Xbox & Bethesda Games Showcase – you'll have to wait until June 13 for that.
Coming today for cloud is The Wild at Heart, a puzzle adventure game about two kids lost in a magical realm called the Deep Woods. It's a quaint fantastical story akin to Alice in Wonderland and other classic fairy tales.
Then, there's For Honor coming to cloud and Xbox on June 3. This is the hit duel-based medieval fighter from Ubisoft where you can are thrown into battlegrounds to clash with other warriors in a Dark Souls-like PvP encounter.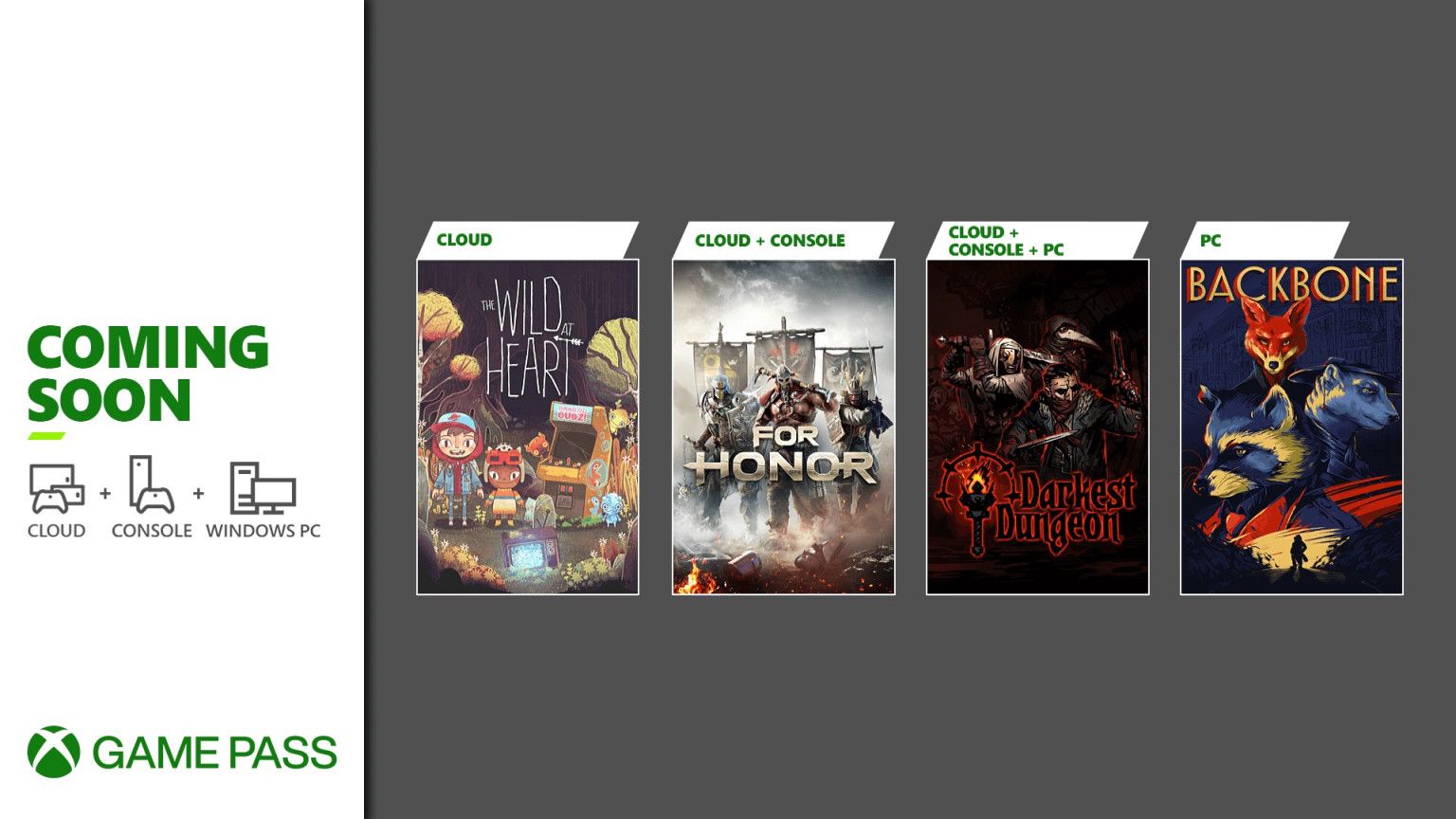 Backbone arrives for PC on June 8 where you play as a detective raccoon called Howard Lotor. The description on the Xbox blog post reads, "He can barely make rent. And yet he has stumbled across something so massive that it will shake the very fabric of society." This society, for the record, is dominated by humanoid animals.
Finally, Darkest Dungeon arrives across the board on Xbox, PC, and cloud come June 10. It's a roguelike turn-based RPG where you, the player, have inherited an estate from your ancestor, continuing their life goal of digging out the dungeons and catacombs below the residence.
As for DLC, you can now access Black Desert's The Great Expedition update and Human: Fall Flat's new forest level. Knockout City Season 1 is also available for Xbox Game Pass PC and Ultimate subscribers. Minecraft: Caves and Cliffs' first part comes June 8 and Gears 5 Pride 2021 Rewards Punch Card is available until June 30. The Elder Scrolls Online: Blackwood will also be 10% off for Xbox Game Pass members on June 8.
And, you have two weeks until Ace Combat 7: Skies Unknown, Night Call, West of Dead, Wizard of Legend, and Observation leave Xbox Game Pass on June 15. Best play them while you still can.
Source: Read Full Article