Final Fantasy 14: Endwalker – Secret In The Box Guide
Quick Links
Final Fantasy 14's latest expansion, Endwalker, has many fascinating quests and activities for you to participate in, with "Secret in the Box" being amongst the most cryptic of the bunch. To obtain the contents of the secret box, you must solve three riddles entrusted to you by a mysterious person.
Each riddle is solvable in Old Sharlayan, making things a bit easier, but they are still quite vague and can still prove challenging to solve. Fortunately, once you know where to go and what to do, this quest can quickly get completed in a matter of minutes—no need to roam around, scratching your head.
Prerequisites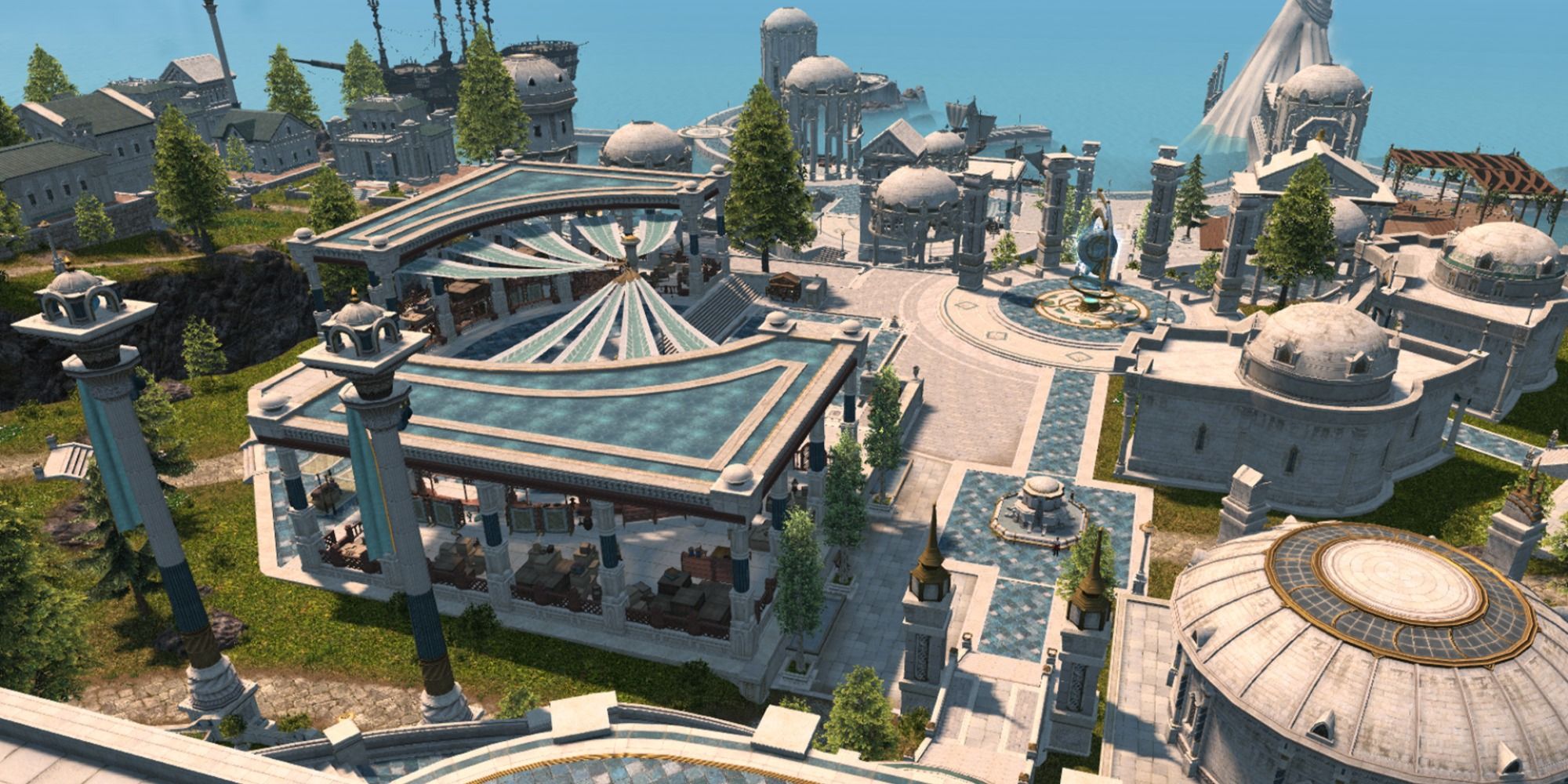 Before accessing the "Secret in the Box" quest, you must first meet a few requirements. Though it's nothing absurd, you will have to make it through a significant portion of the Endwalker MSQ, which can take a bit of time.
Complete "Outside Help" (MSQ)
Level 80 Disciples of War or Magic
How To Start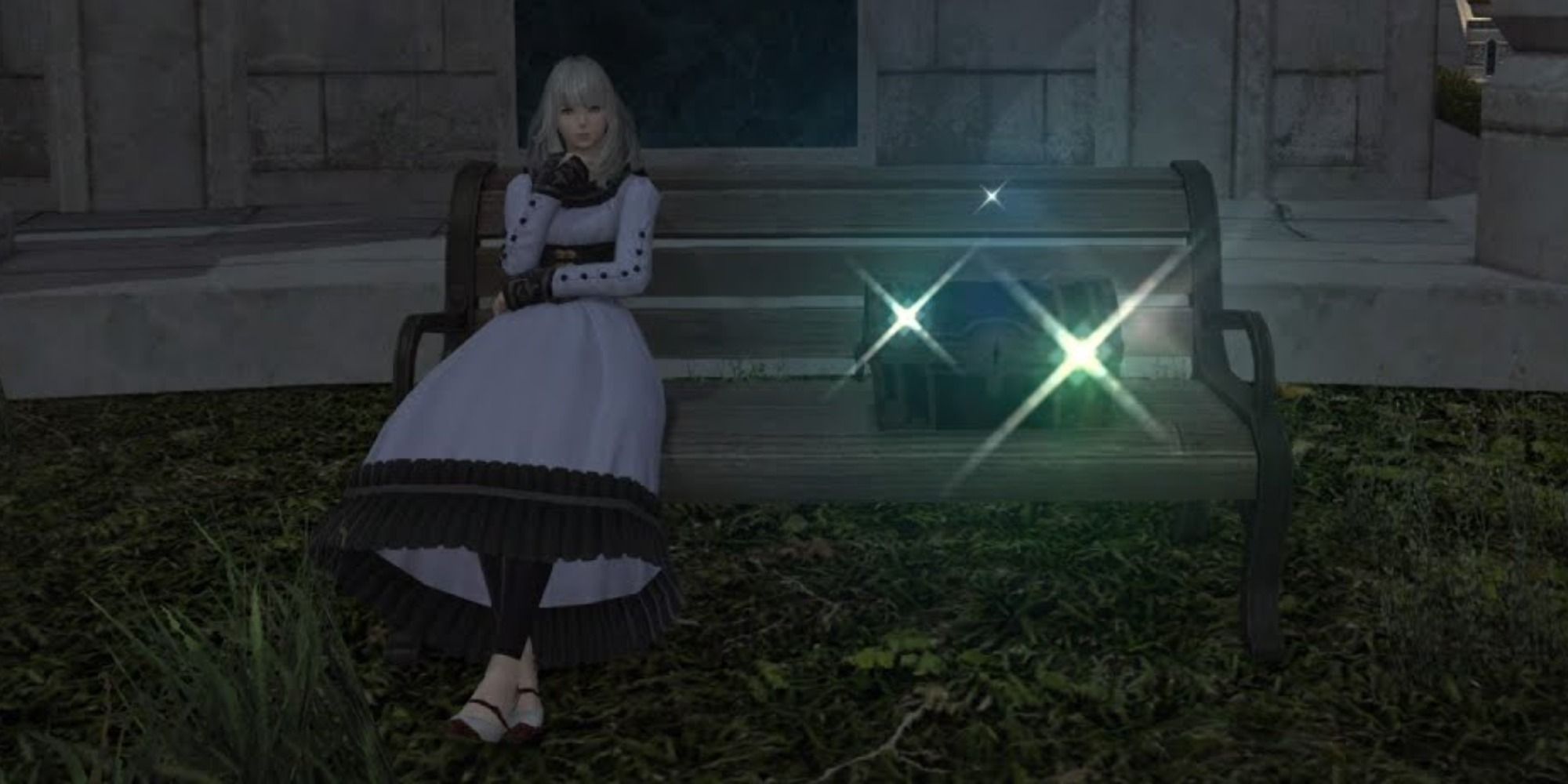 After meeting the requirements above, you can finally start the quest! To do so, head to Old Sharlayan and warp to The Aetheryte Plaza. Once there, head to the following coordinates (X:10.6, Y:11.1). You will see a woman on a bench next to a sparkling chest.
After speaking to the woman, she will entrust you with a letter, which provides steps to open the lockbox on the bench. However, there's a catch, there are three steps, all of which are cryptic riddles. The good news is that each riddle is solvable in Old Sharlayan, so you don't have to go too far.
Riddle 1 Solution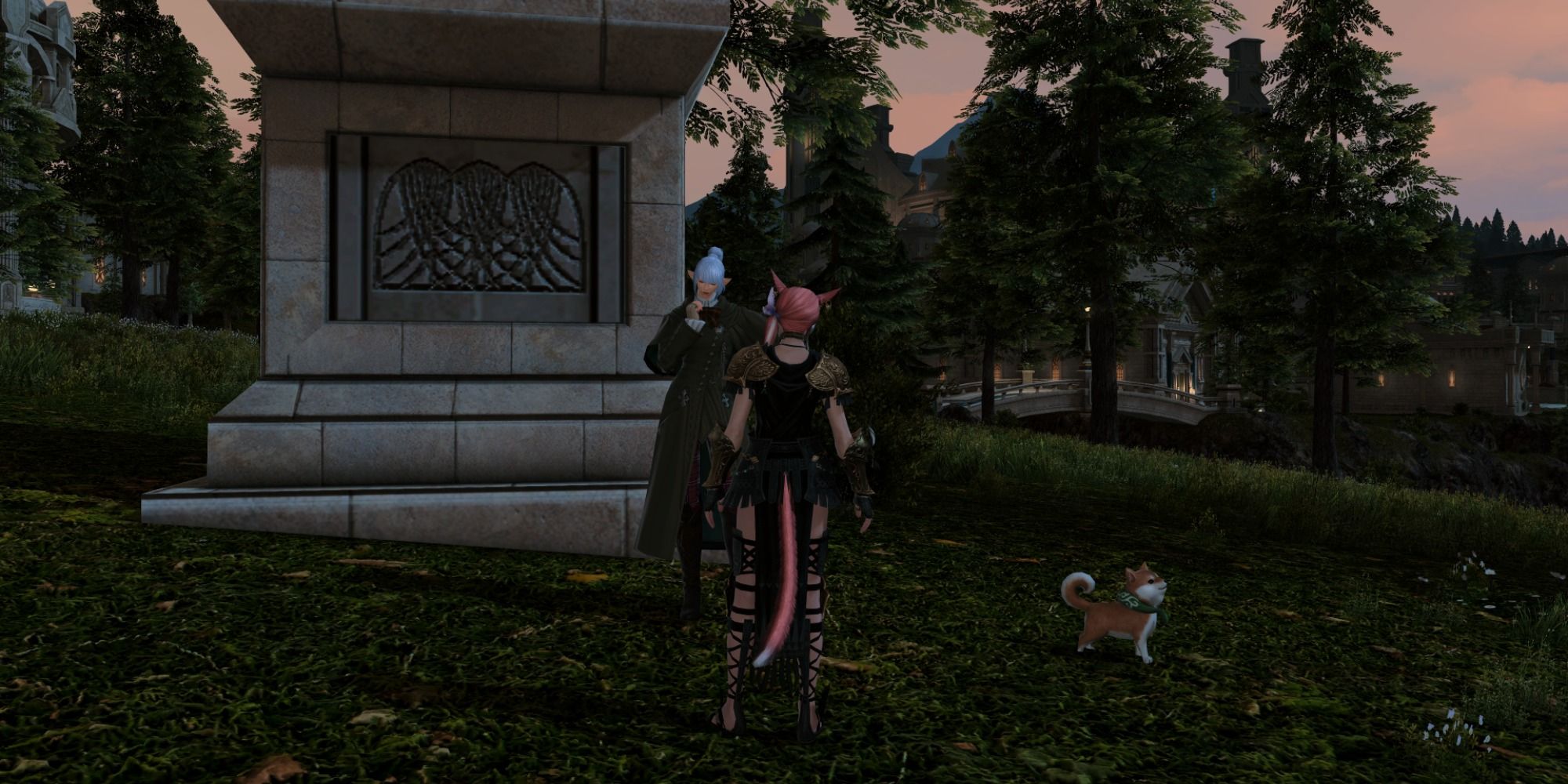 Towards wisdom aspiring, a keeper doth gaze, by young minds inquiring and new trails blazed. Yet the mind is a muscle, in rest it doth grow, so let all embrace slumber, the better to know.
To solve the first riddle quoted above, warp to The Studium Aetheryte, then head to the coordinates (X:7.9, Y:13.8). You will see a "Sleepy Student" with blue hair standing in front of a stone pillar. Highlight her, then perform the /doze emote to obtain the first key.
Riddle 2 Solution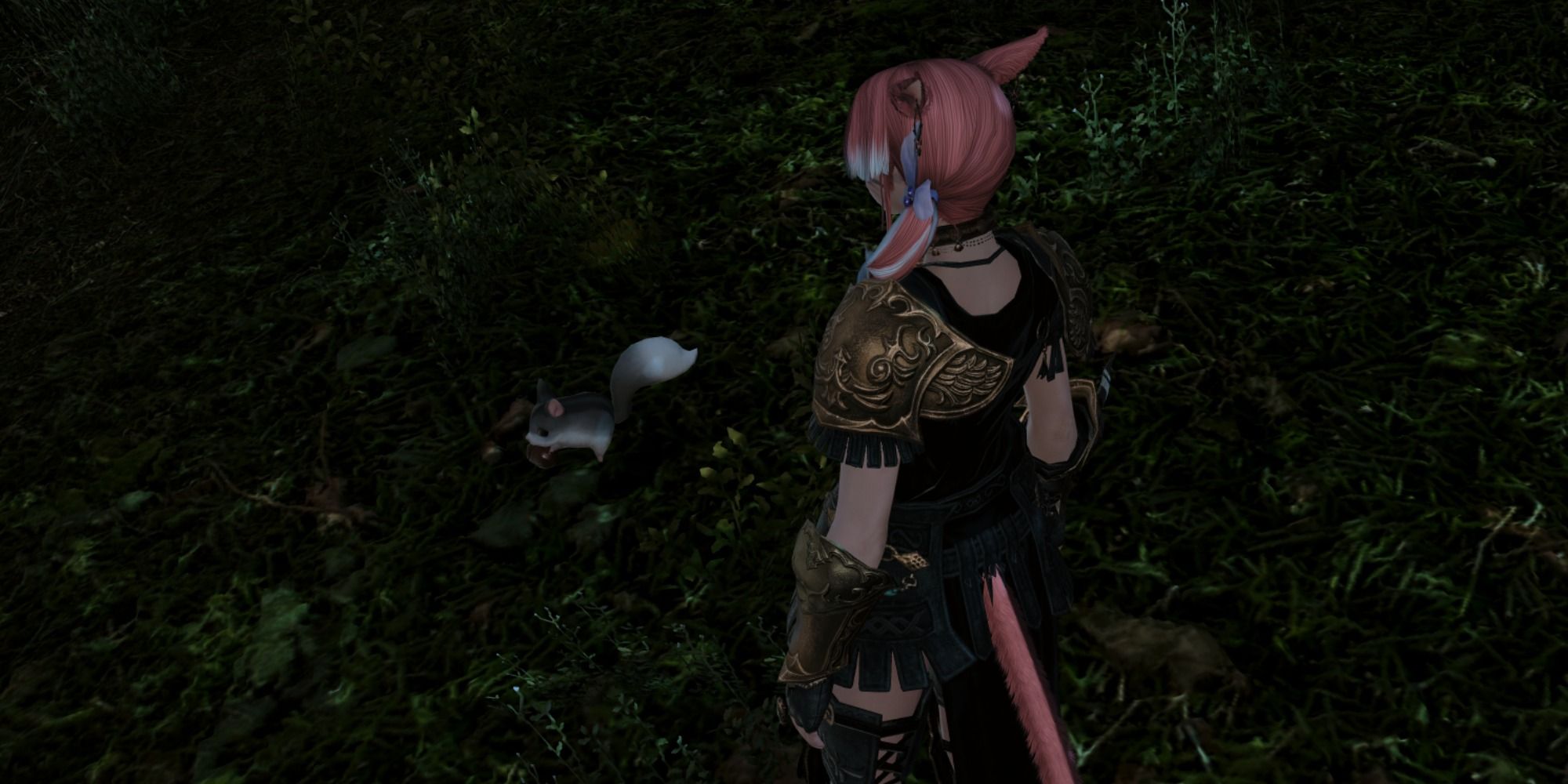 By life ever-flowing, a keeper doth wait, clutching a prize, his hunger to sate. Yet no prize is so coveted as one golden-hued, the mention of which is never thought rude.
For the second riddle quoted above, you will have to head to The Rostra Aetheryte. From there, go to the coordinates (X:9.0, Y:7.3) to find a friendly squirrel named Nutkin. Highlight Nutkin and type "golden acorn" into Say Chat Channel, and hit enter. (No quotation marks)
To "Say," you can either put an /s in front of the words like /s golden acorn or can manually switch your chat channel to "Say" from Party, Free Company, etc. This allows you to speak to whomever you have highlighted and is frequently used in other quests!
Riddle 3 Solution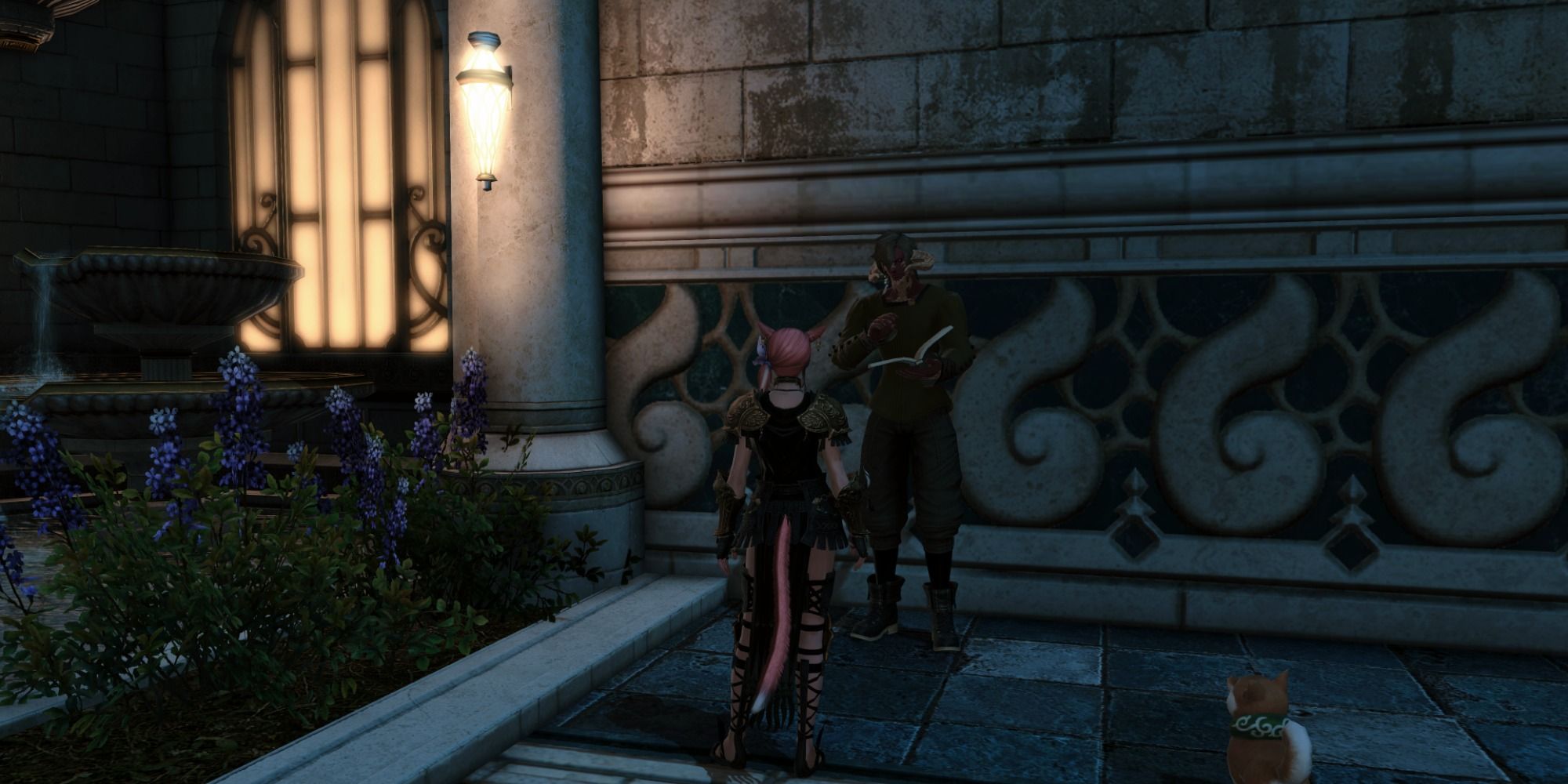 Blessed by the nymphai, a keeper doth stand, Enthralled in a tale, a book in his hand. Yet evocative as letters on parchment may be, tis words said and heard which impel destiny.
The solution to the third riddle is the easiest of the bunch and only has you speak to a person rather than perform and emote or use a specific Chat Channel. First, head to The Rostra Aetheryte, then to the coordinates (X:11.5, Y:8.5). Here, you will find a male Au Ra by the name of Izumi. Now, simply, speak to him to complete the riddles!
Rewards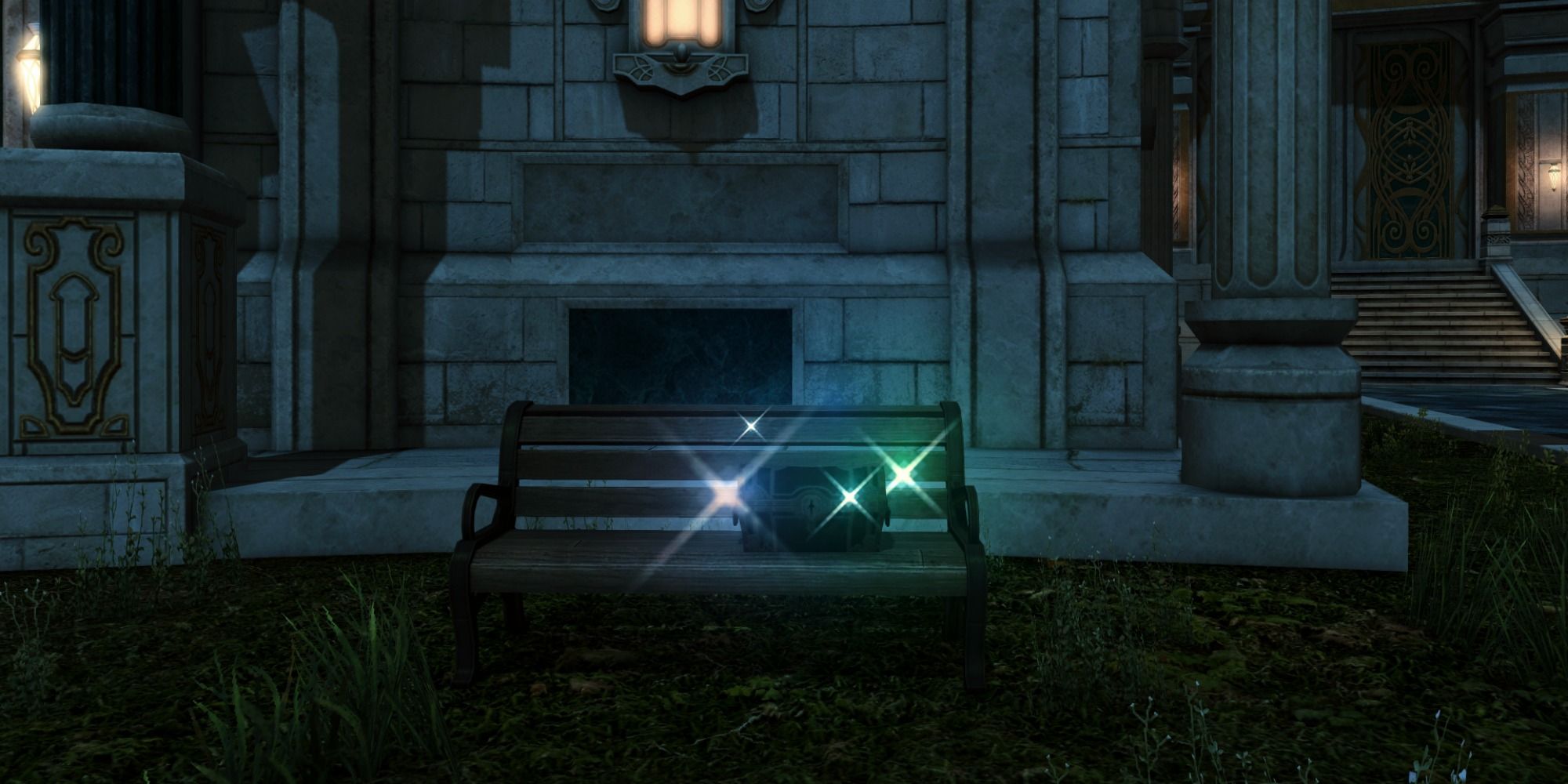 After completing the three riddles, you can finally open the mysterious box on the bench! If you've seemed to have misplaced its location, head to The Aetheryte Plaza and go to the coordinates (X:7.9, Y:13.8). Once there, open the box to receive the following:
Chondrite Ring Coffer

You must be Level 88 to open the Coffer.
Rewards Star Quartz Ring of Fending, Slaying, Aiming, Casting, or Healing (Item Level 545)
The type of ring you receive depends on which class you currently are when opening the Coffer.

168,300 – 190,575 EXP
735 Gil

Source: Read Full Article