Final Fantasy 14 Community Spotlight: Maid Service Cafe
The roleplaying community thrives in Final Fantasy 14. While some Data Centers have a more substantial RP presence than others, you can find the perfect place to spend an evening or two on any server, as long as you know where to look.
Konata Moe opened the doors of Maid Service Cafe on Hyperion on May 16, 2020. At launch, the cafe only had three members working hard to make a name for their new venue, but with the support of friends and like-minded players, it has since grown in size and popularity with no signs of slowing.
As a massive anime fan from a young age, Konata fell in love with the idea of maids after watching Fairy Tail, with the character of Virgo becoming a firm favorite. This led her to hope of opening her own maid cafe one day, something that would later become reality in Final Fantasy 14.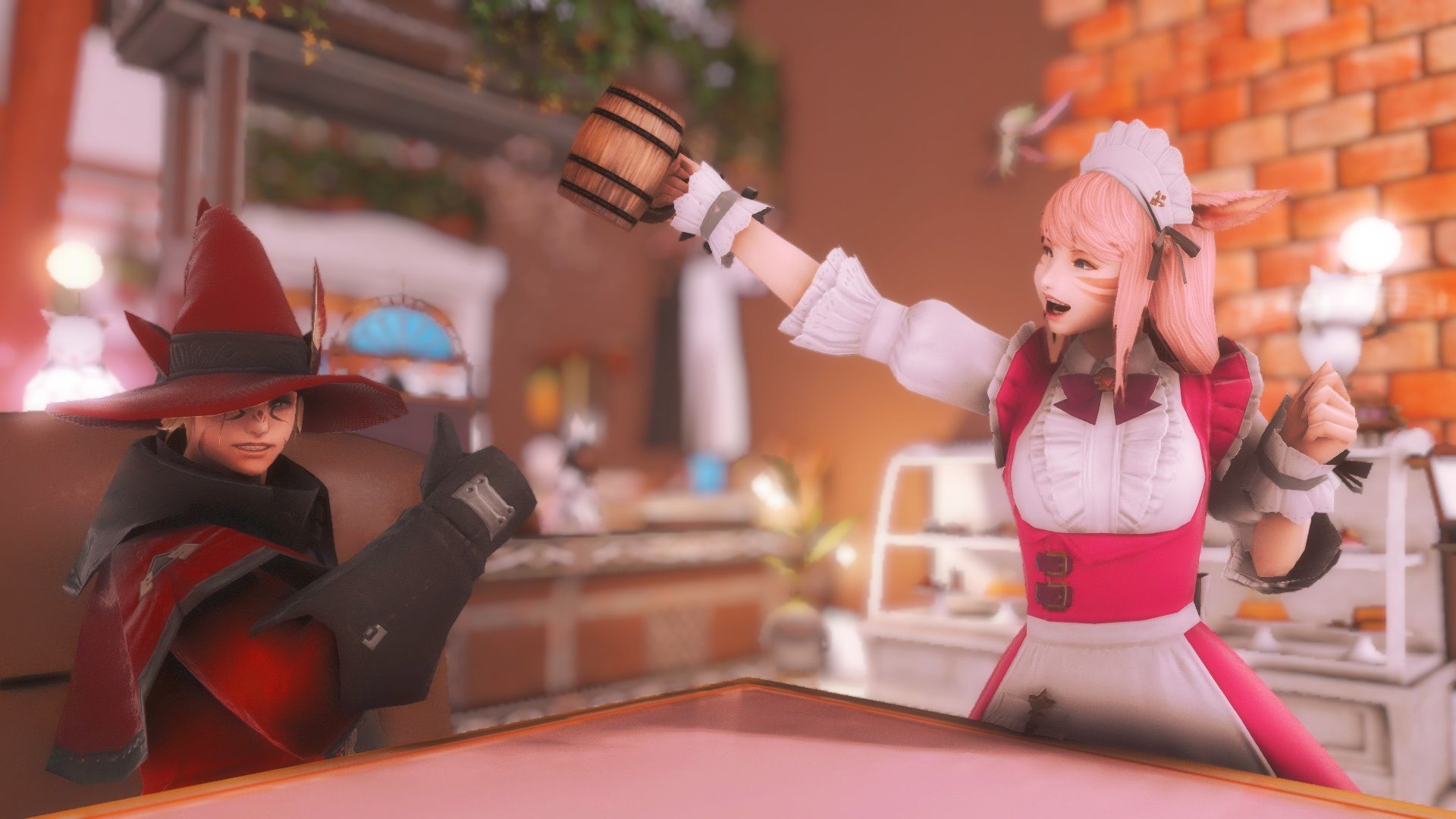 "During 2019, I was in business college, and my goal was to open my own maid cafe once I graduated," Konata tells me. "It was the year that I would start to play Final Fantasy 14 and change my course in life. I would never have guessed that a game would make my dream come true.
"After a couple of months of playing FF14, I found out about the RP community. I had the chance to visit a couple of venues, but I didn't find any maid cafes on the Primal Data Center. So I decided to create my own, with inspiration from @home cafe — a maid cafe from Japan — and the anime Blend S."
Creating Maid Service meant jumping through the usual hoops — Konata had to make a Free Company, save enough gil to afford an FC house, and then pray that she could find a free plot to purchase. Fortunately, her artist skills helped to fund the house by trading commissions, and she was particularly lucky to score a plot in just two days. Due to the increasing size of the team and patrons, the venue has since been upgraded and moved to larger plots more than once.
Konata tells me that the Maid Service fulfilled her dream in more ways than one. Not only did she finally get to create her own maid cafe, but it helped her improve her art enough to make a career out of it. "Thanks to all the art that I had to make to get gil in-game to upgrade Maid Service, I could improve my skills and believe in the possibility of working full time as an artist. The maid cafe became just a hobby and the tip of the pen was finally a career."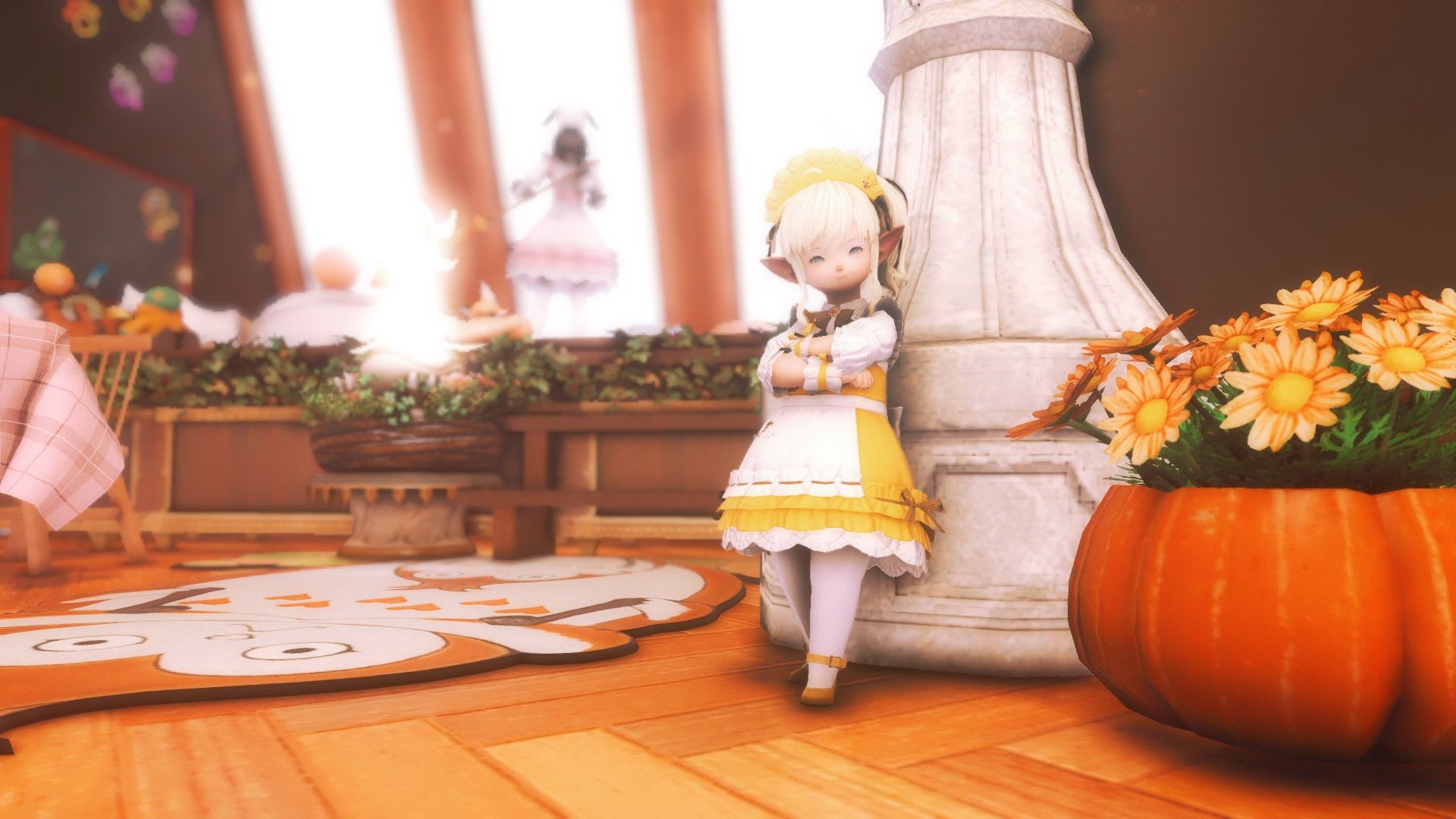 Taking inspiration from the popular maid cafes of Japan, Konata has made sure that Maid Service offers everything you'd expect — adorable maids and butlers are on hand to serve you, there's tasty food available that's made with love, and there's always the chance to make new friends.
"In the Japanese maid cafes, you can notice that they use the term ご主人 様 [Goshujin-sama] to refer to the visitors," she tells me. "So at Maid Service, we decided to use the translation of this term, which is Master. A gender-neutral term.
"Some of our staff members carry a great 'moe power', giving them the skills to bless the Master's orders with love. Each maid and butler have their own unique way of brightening your day. You can also order our special Omelette and ask for a cute drawing on it made with our special red sauce."
When it comes to the RP community, it can sometimes be hard for newcomers to find the perfect place to test the waters, with many feeling overwhelmed by the more hardcore venues. However, Maid Service offers a safe-for-work environment that ensures it is beginner-friendly.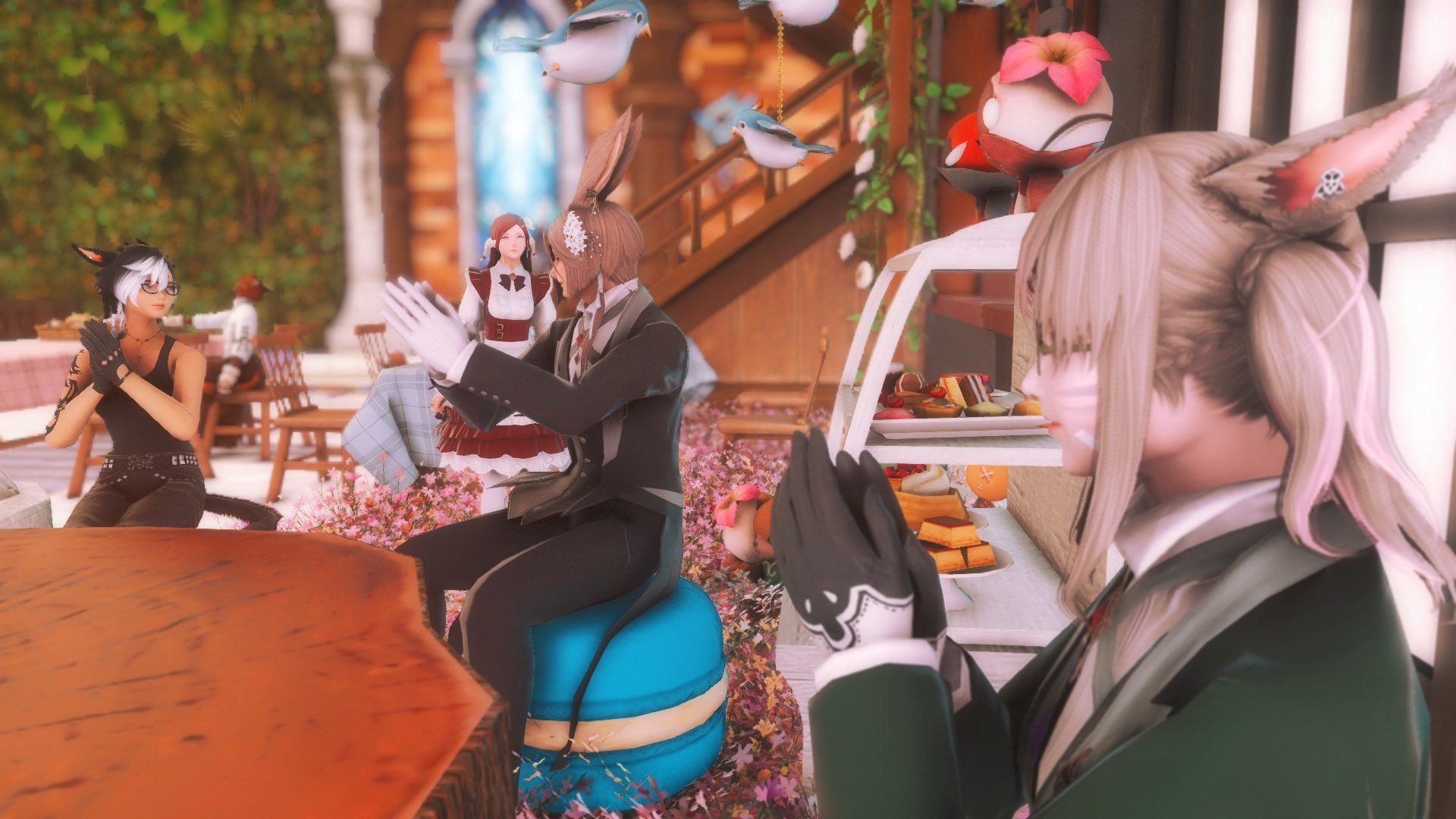 "The Hyperion maid cafe is designed first and foremost to be welcoming and approachable," Tsura, one of the maids, explains. "As such, it is a safe-for-work venue focused on conversation and comfort. Many new players have long had difficulties approaching role play or are put off by the thought of erotic role play.
"It's up to the individual player if a character is indeed a separate being with a different personality to fit the role of or more a projection of themselves. Some people are very one-to-one with their character, while others write entire backstories which are isolated from anything that even the lore of the game may agree with. The cafe is something of a middle point between these two: a place to have an earnest conversation or to help craft stories with each other. Because there's no heavy pressure to have a particular type of conversation, even something as simple as ordering something can help a player decide how comfortable they are with story-based roleplay and get a hang of it.
"I think that within the wider roleplay community, the maid cafe is seen as a 'starting point' — it's also good for bringing groups to for the ambiance and pastel colours. This contrasts with many more serious and flashy locations which can be imposing or encourage a particular set of behaviour or try to come across as 'too adult'."
As a result, the Maid Service Cafe is the perfect venue for RP newbies and veterans alike, as the team keeps things simple and ensures that everyone has fun, regardless of their RP experience. The venue offers regular activities each week, as well as hosting a variety of events throughout the year for patrons to enjoy.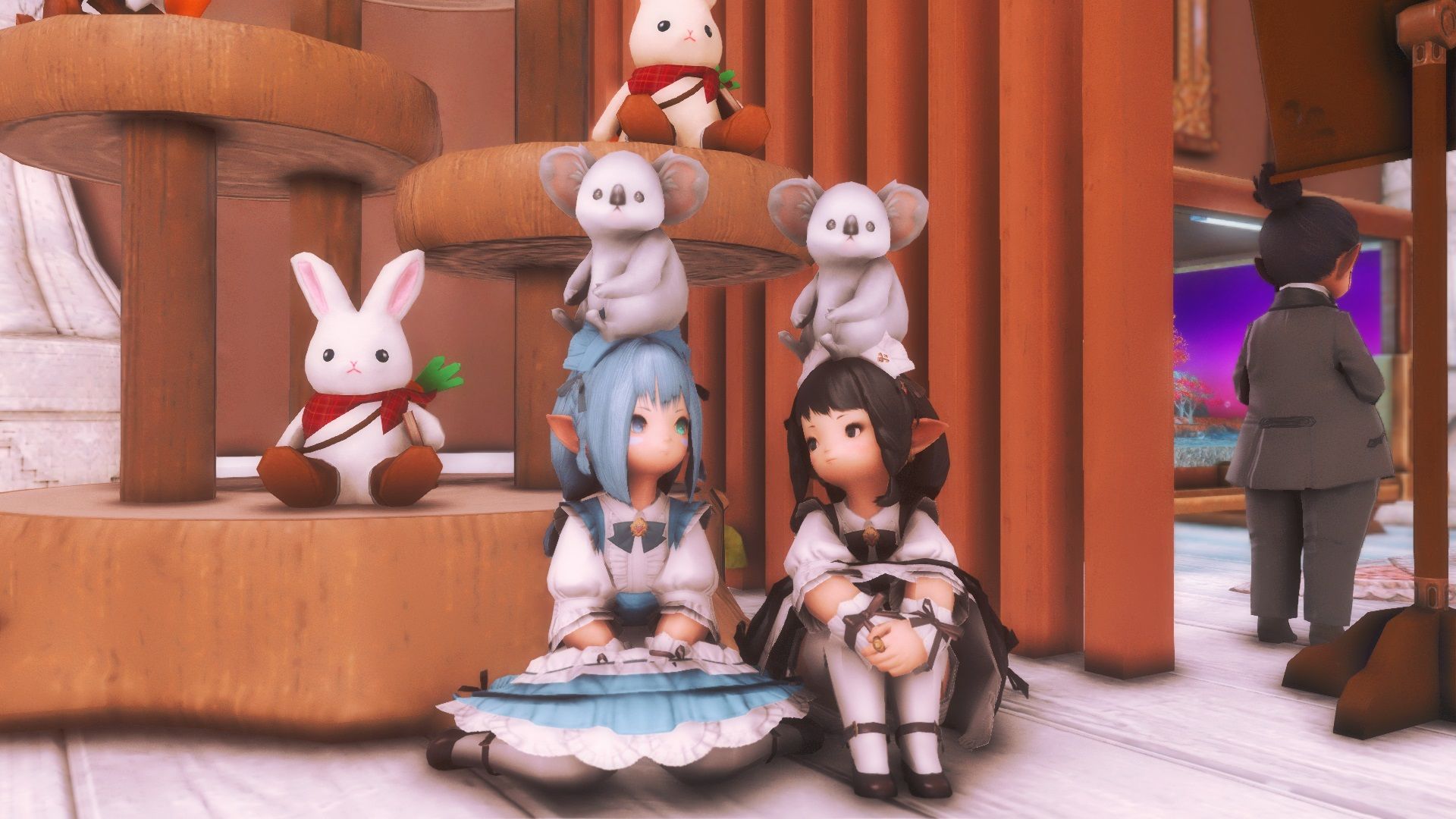 "Maid Service was created to be a safe space where people can be themselves and stay comfortable, enjoying the company of lovely maids and butlers," Konata explains. "Every visit to the maid cafe should be something to remember. We have regular seasonal events for people to look forward to.
"There's nothing more romantic than spending Valentine's Day with a maid serving freshly baked cookies for you and your significant other. Or escape the heat with some delicious drinks at our pool parties during summer times. And don't fool yourself, our staff may look cute, but they also can get pretty spooky during Halloween. After a long year of hard work, there's nothing better than getting cosy with Maid Service under the Christmas tree."
Sometimes Maid Service partners up with other RP venues to create something extra special, such as working with the Lucky 7's Club for their recent collaborative Pride event. Those who donated towards Extra Life as part of the event were entered into a prize draw to win one million gil. If you missed out on this event, there's still plenty on the horizon to look forward to.
"At the moment, Maid Service is getting ready for the summer event, which is going to be announced along with special artwork," Konata says. "It's going to be a big pool party with giveaways, games, and music. The maids and butlers are going to be serving orange juice and lemonade to everyone for free, we need to make sure that our Masters are hydrated."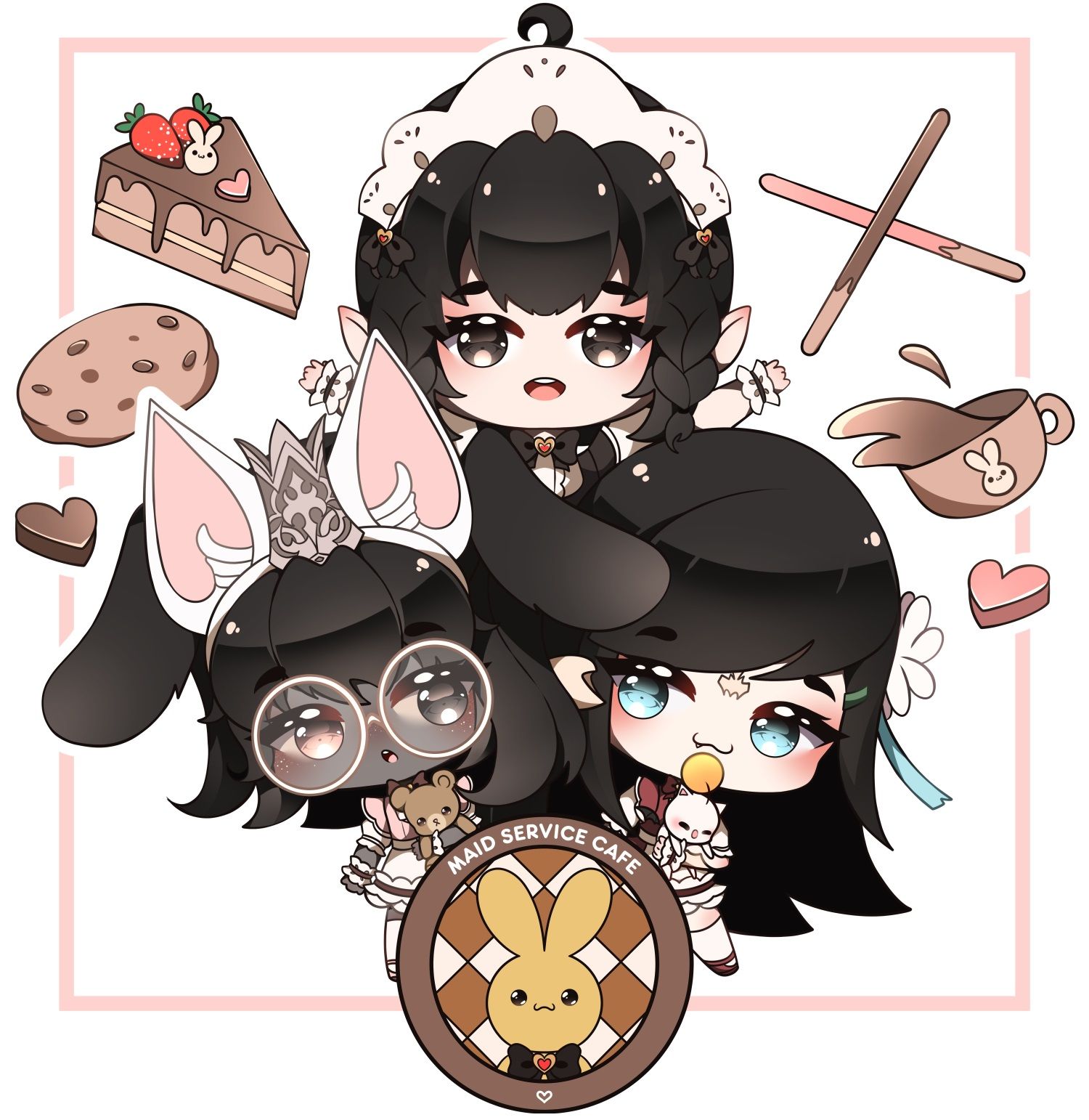 With the staff's continued help and hard work, and support from the FF14 RP community, Maid Service has become a must-visit location on Hyperion. If you want to get involved in the fun with Maid Service, you can check out their Discord and website for more information on opening times and special events, and you can also check out Konata's artwork here.
"Maid Service is more than a maid cafe, it's a home," says Konata. "Sometimes it is nice to escape reality and just relax with a cup of coffee in a virtual world, or just watch silly movies on our Discord server. Making friends and creating bonds — this all makes everything worth it.
"The most amazing thing about the roleplaying community is that everyone has the chance to create their own reality. Giving people the chance to express their creativity in different ways. I think that's what makes Final Fantasy 14 such a special game."
Source: Read Full Article