FIFA 23: Achievements/Trophy Guide
FIFA 23 achievements are trophies awarded to players who reach specific in-game milestones. Reaching these milestones rewards you with trophies, divided into bronze, silver, and gold categories.
Overall, there are 39 trophies in FIFA 23. 15 trophies in Pro Clubs/VOLTA, 12 in Ultimate Team, five in Gameplay & Skill Moves, four in Kick-off & Tournaments, and three in Career Mode. Below are all achievements in FIFA 23 and how to unlock them.
Every FIFA 23 Trophy and Achievement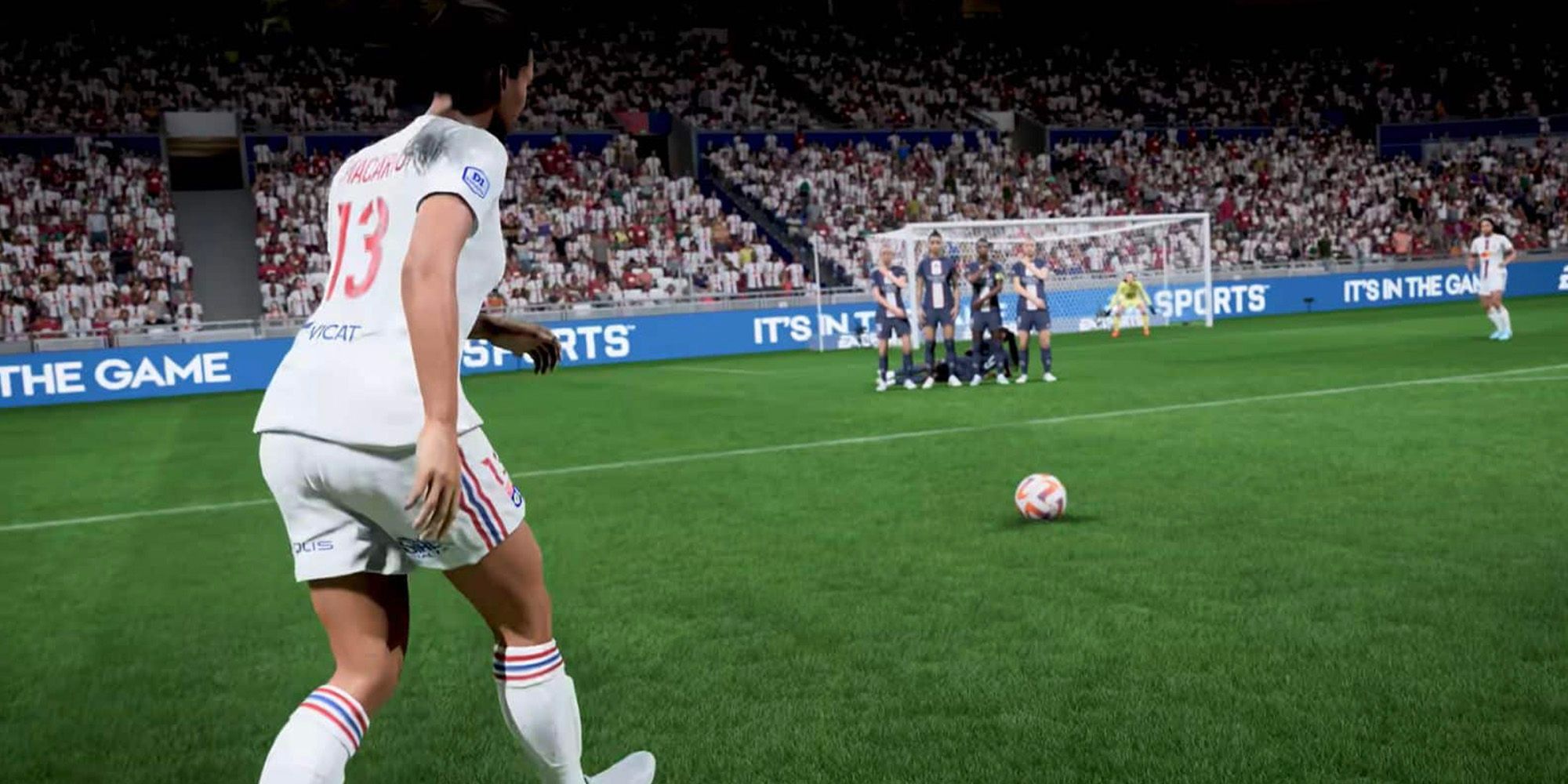 Achievement/Trophy Name
How To Unlock
Guide
Volta's Best
Reach 90 overall in VOLTA FOOTBALL with your avatar.
Select Battles in VOLTA mode with your VOLTA character and go into the match. Winning the match will reward you with skill points.

---

Now, spend the skill points on a skill tree to increase your overall. Consistently repeat this process till you attain 90 overall.

Teamwork Works
Play and win a VOLTA SQUADS match together with three friends.
You need to win a match in any of the modes in Volta Squads with the team controlled by three other humans.

---

This means a team controlled by a total of four, with you as the host. The four players must be connected to the internet.

Fresh Fit
Change from one item to another in the "Outfits" tab on VOLTA mode.
Go to FIFA 23 VOLTA FOOTBALL mode, and change to any unlocked outfit in the 'Outfits' tab with your VOLTA avatar.
Full Wardrobe
Buy and unlock 50 unique vanity items.
You need to buy 50 different vanity items such as hairstyles, tattoos, clothing, footwear, etc. You can start with cheap items in the store, but make sure you don't buy the same item repeatedly.

---

You can unlock vanity items in Volta football by:

Completing objectives
Buying items in store
Leveling up seasonally

Shop Till You Drop
Purchase an item in the VOLTA Shop.
You must earn Volta Coins (VC) by playing VOLTA matches first. After that, head over to the Shop in VOLTA, and buy any item.
On The Way Up
Attain Level 7 in a season in VOLTA FOOTBALL or Pro Clubs.
You need to consistently complete objectives and earn gain 20,400 XP to attain level 7 in VOLTA FOOTBALL or Pro Clubs.
Sharing Is Caring
Buy a shareable item at VOLTA Shop.
Purchase one shareable item, such as headwear, and facial accessories, at VOLTA Shop to unlock this achievement.
Dead-Ball Specialist
Score a free kick goal.
Score a goal from a free kick in a match against AI, online players, or any other.
Intuition And Execution
Win a penalty shoot-out without missing a take.
Play a normal match and end out in a 0-0 draw. Partake the penalty shootout that follows and make sure you score all of your penalties.
Training Addict
Finish all Skill Games in Main Menu.
You need to complete all categories in the Skill Games accessible via the FIFA Main Menu. Only a grade A-D rating in each skill game counts towards this achievement.
Power Shot
Score a power shot.
While playing a match, score your opponent using a power shot.
Bring It On
Win a match on Competitive Master settings in any offline mode.
Go to the Settings tab in Main Menu. Select Customise Settings and choose Controller Settings. At this tab, turn on the Competitive Master switch. Now, play a match in offline mode—with the new setting saved.
Squad Building Connoisseur
Finish 10 Squad Building Challenges in FIFA Ultimate Team (FUT).
Complete Squad Building Challenges 10 times with a squad of up to 11 players on FIFA 23 Ultimate Team.
The Winning Formula
Develop a squad on FIFA Ultimate Team with 33 Chemistry Points.
Select a league in FUT and put 11 players on the team from that league. Make sure all players correctly fit into all eleven positions in your formation to get maximum chemistry of 33.
Tactical Tinkerer
Develop a custom tactic in FIFA Ultimate Team.
Go to the FUT menu. Press L2 to show your active squad. Press L2 again to bring up the Custom Tactics menu. Change anything in the formation and save.
Safe House
Play a match in FUT Friendlies with any House Rule.
Select Online in FIFA 23 Ultimate Team menu. Next, click FUT Friendlies. Begin any match type with an online opponent. Regardless of your match result, you will unlock the trophy.
Parking The Bus
Have 10 Clean Sheets in FUT Squad Battles.
You need to play Squad Battles in FIFA 23 Ultimate Team on a beginner difficulty and finish the match with a clean sheet i.e. not conceding any goal. Keep playing matches till you secure this kind of result ten times.
In Cahoots
Play and Win 10 Co-Op games in FUT Squad Battles or FUT Division Rivals with online friends.
Start a Co-op lobby with a friend and select Squad Battles. Play and win ten games.
A Moment Of Your Time
Finish off one FUT Moment.
Go to the FUT menu and choose Moments. Select any match task and complete its requirements.
Momentous Achievement
Earn 100 Stars in FUT Moments.
Play match tasks in FUT Moments till you earn 100 stars.
I Played Them All
Attain Milestone 3 in a FUT Division Rivals Season.
You have to play 90 matches in a single FUT Division Rivals season to attain milestone 3.
Let The Games Begin
Obtain the required FUT Champions Qualification Points to qualify for FUT Champions Play-Offs.
You need to earn the required FUT Champions Qualification Points to qualify for FUT Champions Play-Offs which is 1,250 Champions Qualification Points. You can acquire these in-game currencies by playing matches in division rivals.
Tune Your Club
Participate in, at least, a match that features three different goal songs in FIFA 23 Ultimate Team.
Play a match that occurs in a stadium (or your own FUT stadium) that features at least three different goal songs.
The Chosen One
Make 200 club appearances in FIFA 23 Ultimate Team with a player.
Play a player (preferably a goalkeeper) in 200 matches or more in your FIFA 23 Ultimate Team.
Becoming Unplayable
Unlock all the qualities within a skill tree on Pro Clubs.
Firstly, you need to play matches, skill games, and VOLTA mode matches to earn skill points.

---

When you have accumulated 29 skill points, purchase all the traits in the My Pro Skill Tree in Pro Clubs.

First Of Many
Win your first league match in a Pro Club season.
After you have created your Pro Clubs team, play and win a league match in a Pro Club Season with the team.
Full-House
Finish a Cup House Rules Match in Pro Clubs.
First, you must attain the captaincy of your team. You can do this by waiting for the team's current captain to leave, so you inherit the Captaincy or waiting for the Captaincy hierarchy to reach you.

---

When you become the captain, Go to the Pro Clubs Settings tab and Click on Match Type. Change it to Cup Match. Go back to the Pro Clubs menu. Select the Play tab. Click on Play Match.

---

You have to wait for another Pro Club player in the search of a Cup Match. If you cannot find it at the first trial, you have to keep trying. Once you find and participate in the Cup Match, you will earn the trophy.

Specialist
Unlock an Archetype in Pro Clubs.
You need to buy an archetype with skill points for your Pro Clubs. The cheapest and quickest way to do this is to spend four skill points and unlock the first skill tree under defending tab on any player in the My Pro tab.
Make The Grade
Receive an 'A' grade in a Pro Clubs Skill Game.
Choose and complete a skill game in Pro Clubs with an 'A' rating.
Dazzling Personality
Develop a dominant personality trait over 75 percent.
First, start a Player Career and play matches. As you progress in this mode, one out of the three personality traits (Maverick, Heartbeat, Virtuosos) will increase much faster than the rest two. The trait which increases faster is your dominant attribute.

---

You need to keep playing and progress in this mode till you top 75 percent in this dominant personality trait.

Balanced Path
Attain 40 percent Personality Points in any two personalities.
You need to progress positively on and off-pitch actions to improve two personality traits beyond 40 percent at the same time.

---

For easy completion of this trophy, you can buy the High-End Hybrid Mattress for a player such as Donnarumma. This will gift you +25 Maverick Points and +25 Virtuoso Points. Both are equivalent to 40 percent personality increases.

Girl Power
Play and win a tournament with a Women's League team.
Create a new tournament from the Quickplay Modes options. Select a Tournament and click Custom Tournament. Participate and win the tournament with a women's team.
Multitasking
Carry out ten activities in a season.
You need to participate in ten off-pitch activities in Career Mode, such as visiting an injured teammate, buying new clothing, etc.
Life-Like
Complete a season with a real manager and his real-life team.
Select Career mode from the Main Menu. Choose a Manager Career and pick a real-life manager with his real-life team such as Pep Guardiola and Manchester City.

---

Begin the mode and complete the season. You can simulate the entire season. You will earn the trophy regardless.

High Grades
Earn an 'A' rating during a Manager Career's transfer negotiation.
Participate in a Manager Career's transfer negotiation with a player and his agents. Select options that keep the agent and player happy in the negotiation to get an 'A' rating at the end.
Aiming High
Finish ten Enhanced Objectives across all matches.
When you begin in any match, look for the Enhanced Objectives — i.e. the hard objectives which reward high experiences.

---

You need to complete ten of these objectives in any match.

European Legend
Win the UEFA Champions League Final.
Go to the Main Menu. Click on Kick-Off. Select a Cup Final and choose the UEFA Champions League final. You need to play and win the final on any match length or difficulty.
Best Of Five
Play five H2H matches with a friend in Kick Off.
Play and complete five matches where two teams in each match are controlled by two controllers or different persons via SharePlay.
Football Is Everything
Play and complete a women's international football match.
Select any two women's international teams in a Classic Match option via Kick Off from Main Menu. Play the international match. Completing the match will earn you the trophy regardless of the result.
The 39 achievements in FIFA 23 are worth 1,000 gamerscore. When you complete all milestones, you will unlock the Platinum trophy.
Source: Read Full Article