Fanatical Is Hosting A 25th Anniversary Sale With Huge Deals On Thousands Of Steam Games
Way back in the times before the internet, Fanatical got started a PC Games bundling service that tried to sell bulk CDs at a steal. Later, they renamed themselves Bundle Stars and launched a digital distribution service where they'd sell digital product keys online. Today, they're known as Fanatical, a digital games reseller that only provides officially licensed products (unlike some other unscrupulous third-party resellers).
To celebrate 25 years in business, the UK-based key seller is holding a big sale. It's mostly on Steam and Uplay games, with deals ranging from 15% to 80% off product activations. On Steam that means a product key, but for Uplay, you'll actually type in your Uplay account info to have it activated on their end.
So, what can you get from this deal? How about the upcoming Yakuza: Like A Dragon. The brand new Yakuza adventure has you play as Ichiban Kasuga, a young man who just got out of prison after being betrayed by his former yakuza clan. Now he's out to find out why he was betrayed and to find a real job that doesn't involve a life of crime. You can grab that for 18% off.
If you're looking to hit up some Ubisoft titles, Ghost Recon Breakpoint is 75% off, while Assassin's Creed Origins is 80% off. Hit up some Capcom titles with Monster Hunter World: Iceborne Master Edition at 35% off or Resident Evil 3 at 55% off.
We've also spotted a few more must-buy titles, such as Control Ultimate Edition (36% off), No Man's Sky (50% off), and Super Hot VR (50% off). Get ready for the long months of winter lockdown with Jackbox Party Pack 7, the latest iteration of the long-running Jackbox franchise of online party games you play with your phone, which is slightly cheaper at 15% off.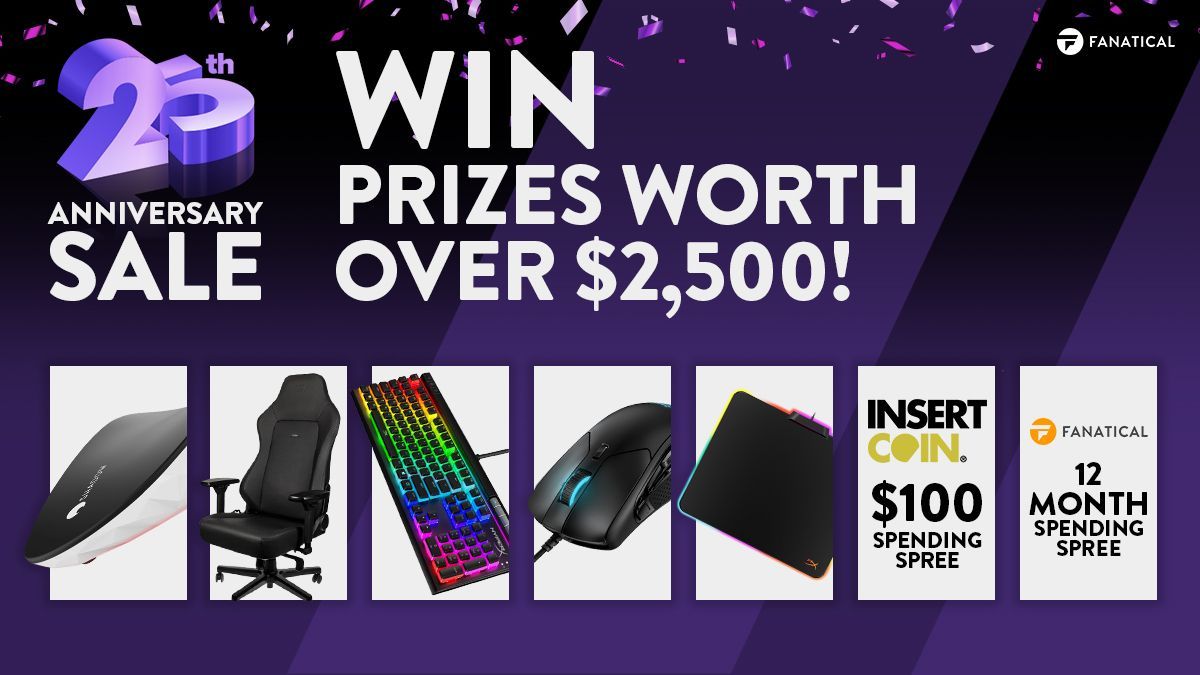 On top of these great deals, spending $5 or more will give you a chance to Spin to Win for free games, coupons, and even some sweet PC gaming peripherals.
And if you're looking to get into game design, there's also a whole bunch of game development ebooks and programming manuals bundled up and ready to buy. All officially sourced and perfectly legal. Head on over to Fanatical's website to see what's on sale.
Source: Read Full Article