Fallout: New Vegas 2 Could Happen, Thanks To The Microsoft/ZeniMax Deal
A return to the post-apocalyptic wasteland of New Vegas might be in the cards, as Bethesda and Obsidian are now owned by the same company, which opens the door for a possible Fallout: New Vegas 2.
Fallout: New Vegas was developed by Obsidian Entertainment and published by Bethesda Softworks in 2010. The game was a spin-off of Fallout 3 that was heavily based on a canceled Fallout title that was being developed by Black Isle Studios, called Van Buren. Fallout: New Vegas launched in a glitch-filled state, but was otherwise met with a positive reception by fans and critics.
Related: Fallout Miami Mod Posts "A Day in Miami" Environmental Showcase Trailer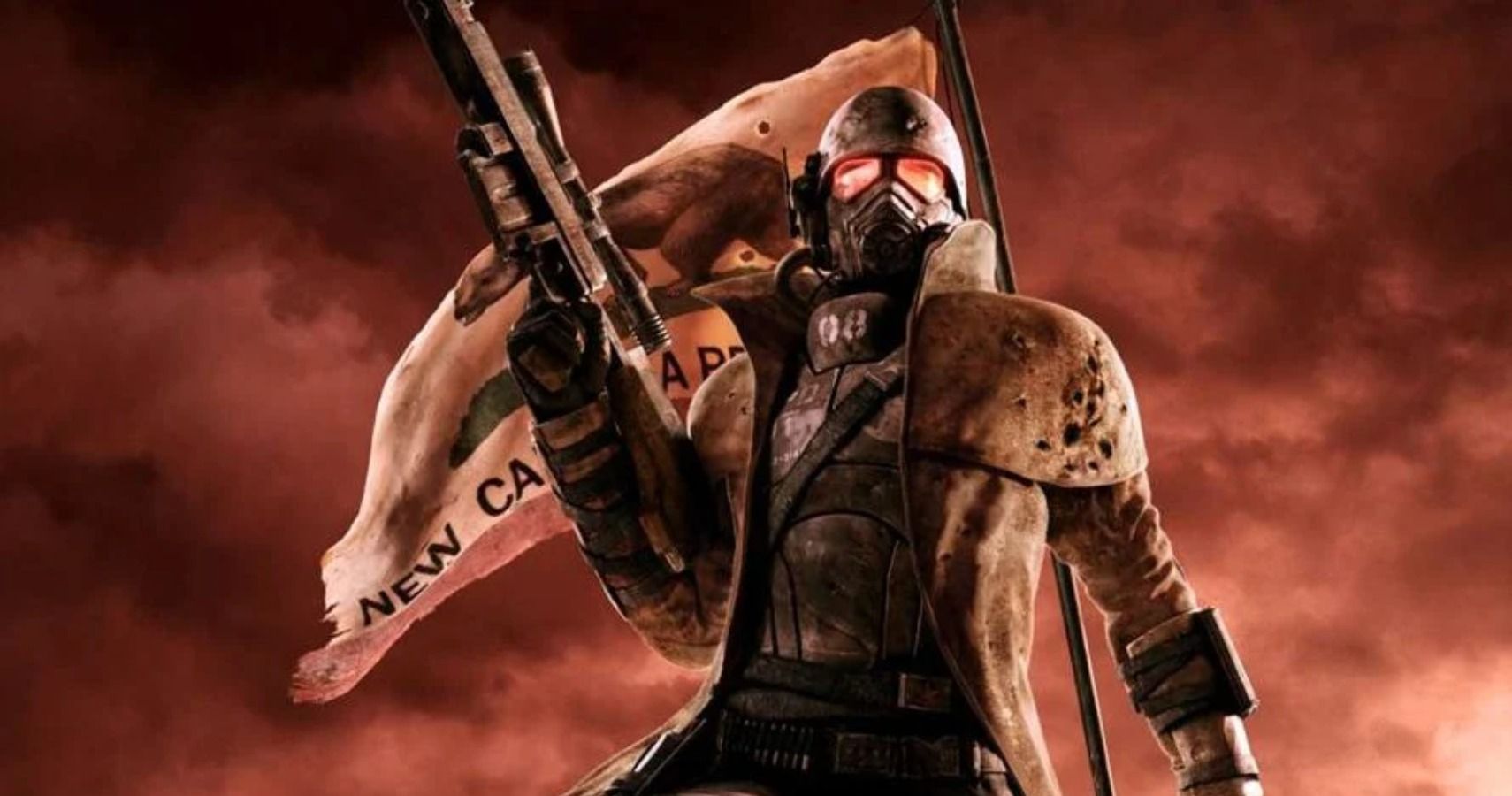 In 2018, Microsoft purchased Obsidian Entertainment and added it to the Xbox Game Studios brand. It was announced today that Microsoft has purchased ZeniMax Media, which means that it now owns Bethesda Softworks, along with other big studios, like id Software. The fact that Microsoft now owns both Bethesda and Obsidian means that it's possible (and maybe even probable) that we could see Fallout: New Vegas 2. A fan asked the official Obsidian Twitter account about the possibility of a Fallout: New Vegas 2, and they were met with a shrug.
Hey, it's better than a "No." The ZeniMax deal was only just announced today and the fact that it didn't leak beforehand means that all parties have kept quiet about the acquisition. It's likely that the people at Obsidian heard about the deal at the same time as everyone else. The deal also won't be completed until the second half of 2021, so there might not be any announcements made until it's finalized.
Microsoft bought ZeniMax and its studios for the purpose of attracting people to Game Pass and the upcoming Xbox Series S/X. The announcement of Fallout: New Vegas 2, or even a remaster of the original Fallout: New Vegas that fixes all of the bugs & adds new content would be a huge incentive, especially as many fans are still angry about Fallout 76. The future of the Fallout series feels more exciting than ever, as Obsidian has proven with The Outer Worlds that it has what it takes to beat Bethesda at its own game, but now that they're working together, they could make a Fallout experience that is truly special.
Next: Fallout 76 'One Wasteland' Will Let You Play Anywhere With Anyone
Source: Read Full Article