Expanse Of King Amongst Clouds Walkthrough – Immortals Feynx Rising: Myths Of The Eastern Realm Vault Guide
Expanse of King Amongst Clouds is the first vault you'll have the chance to explore in Immortals Fenyx Rising's second DLC – The Myths of the Eastern Realm. You'll be able to enter it after waking up in the cell the Goddess puts you in, although don't worry – you won't stay here for long. It is rated as two out of three for difficulty, but that's a big overestimation, considering it's more of a tutorial for anyone who didn't bother with vaults much in the base game, or else just forgot how they work.
When you first enter the vault, you'll have a few clouds to jump on to cross the path. Just a standard jump will get you there. In the next section, there are two clouds with a spiked platform stopping the cloud from moving. Shoot the dial in the middle with an arrow so the spiked platform moves, and ride the cloud across to the right. Here, activate the switch to add another cloud – you'll need this later.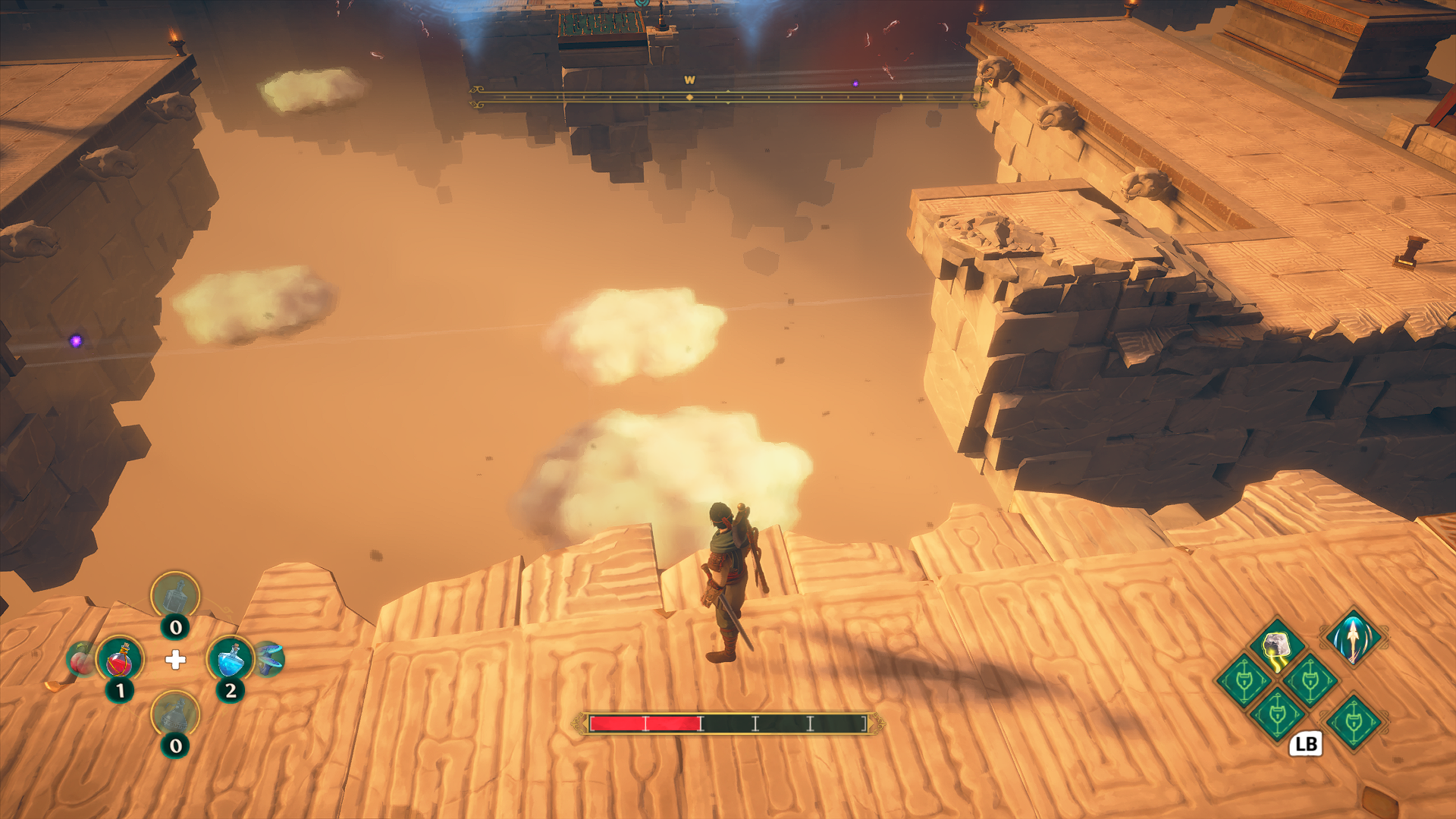 Before interacting with that new cloud, shoot the dial in the middle again to move the spike platform back, and ride the second cloud across to the other side. Activate this switch and now a fourth cloud will appear, this one in front of the third cloud the other switch created. Ride the second cloud back to the middle and then jump off onto these new clouds to climb up to the new platform. From here, go forward and complete the fighting tutorial to get some basic powers – these should be familiar to you from the base game.
After this, there is another cloud riding section, this time with lasers to dodge. They're pretty easy, just jump before you get there and use the double jump if needed. At the end of the lasers, you'll need to jump up some clouds to reach the next platform, then ride the wind across.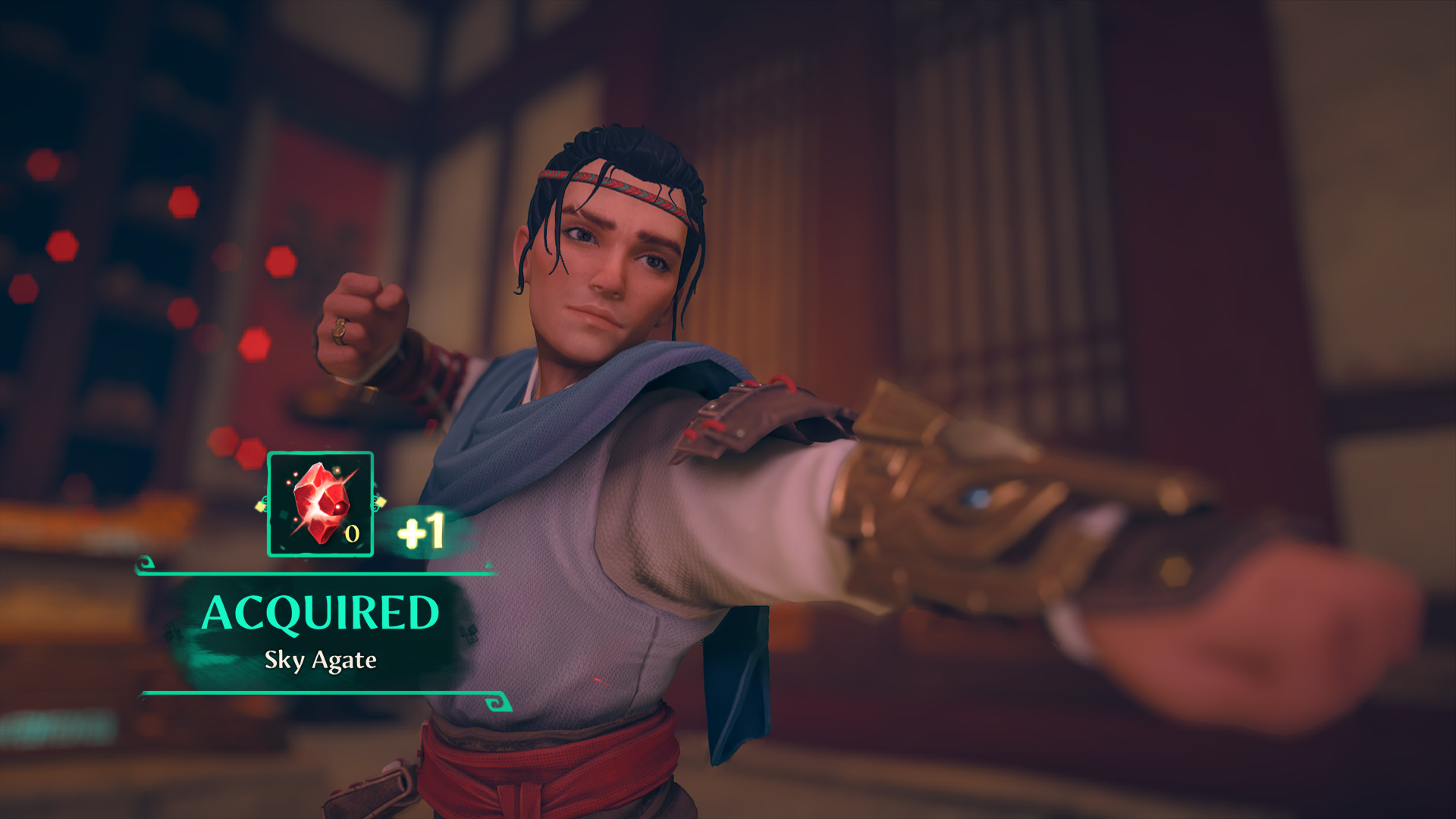 Here, you'll come to relatively solid ground. Going straight ahead gets you to the end, but if you go left, you get the Renowned Bow of Yi. It's the same basic cloud jumping you've been doing so far, so getting the bow shouldn't be too difficult. You can then ride a platform back, and from there you just need to go straight ahead to grab the wings, then complete a glide tutorial to leave the vault.
This will give you some Sky Agate, which can be used to upgrade your health. There are a few different vaults to complete across the game, and they call grant this reward, so it's definitely worth doing them for this boost – especially on the harder difficulties. You'll need to go back to your base at Peace Forge to activate this upgrade though, so don't forget.
Next: Myths Of The Eastern Realm Complete Walkthrough – Immortals Fenyx Rising DLC Guide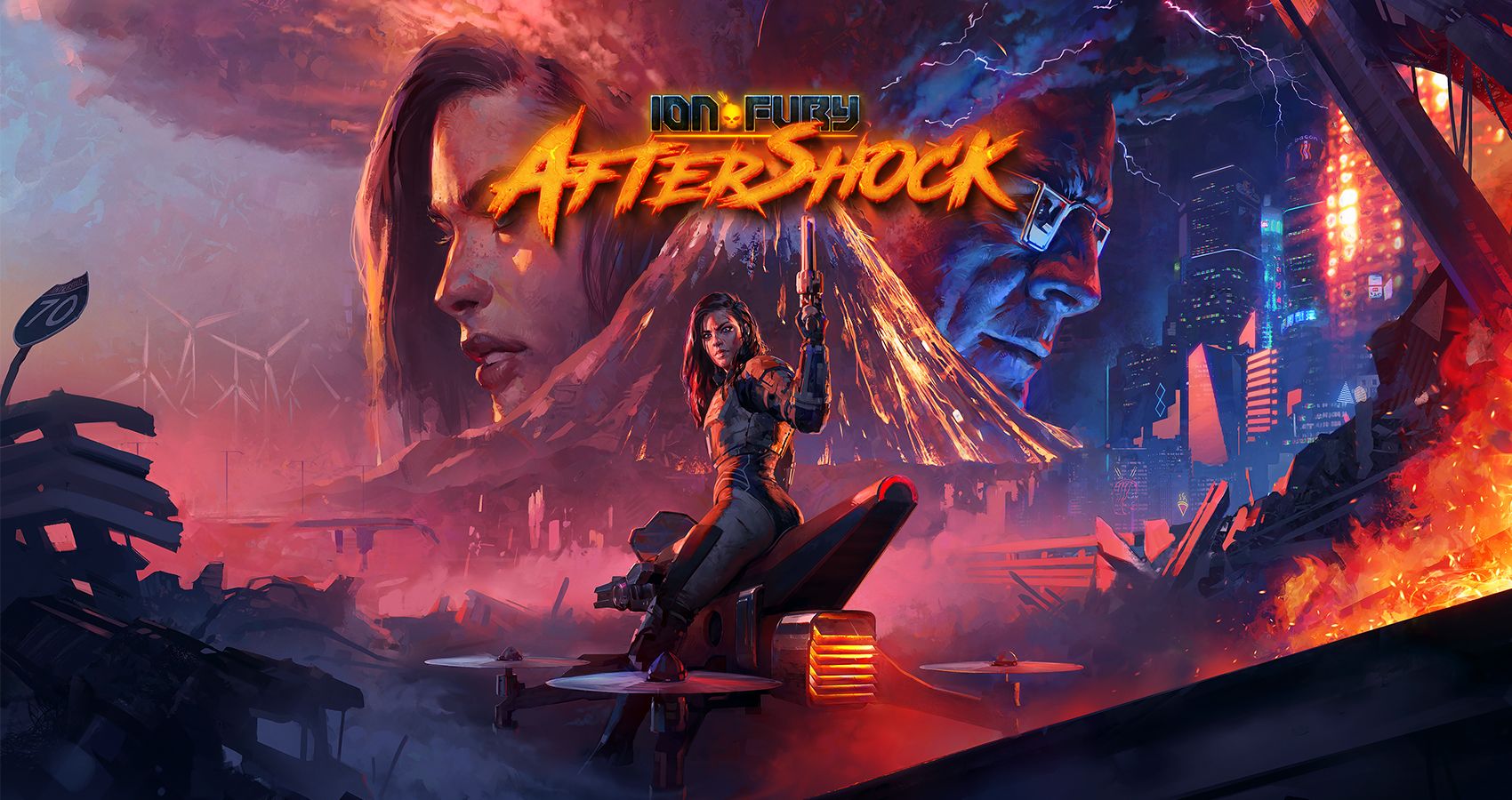 Guides
PC
Ubisoft
Xbox One
Ps5
ps4
Xbox Series X
Immortals Fenix Rising
Immortals: Fenyx Rising
Stacey Henley is an editor for TheGamer, and can often be found journeying to the edge of the Earth, but only in video games. Find her on Twitter @FiveTacey
Source: Read Full Article