Divine Knockout: All Gods, Ranked
Everyone loves a platform fighter, so what about it being in a 3D setting made by the same team behind Smite? Divine Knockout is the game that puts gods against each other, and you are the one to make sure they get to the top of mythological legend. The game has gods from every corner of the Earth, and it's up to you to pick the right ones to beat your opponents.
But before going too far into the game, you'll want to know which are the best gods to have on your team. So that's why we went out and added a simple list of the ten gods based on how we think they will help you be the best fighter.
10/10

Ymir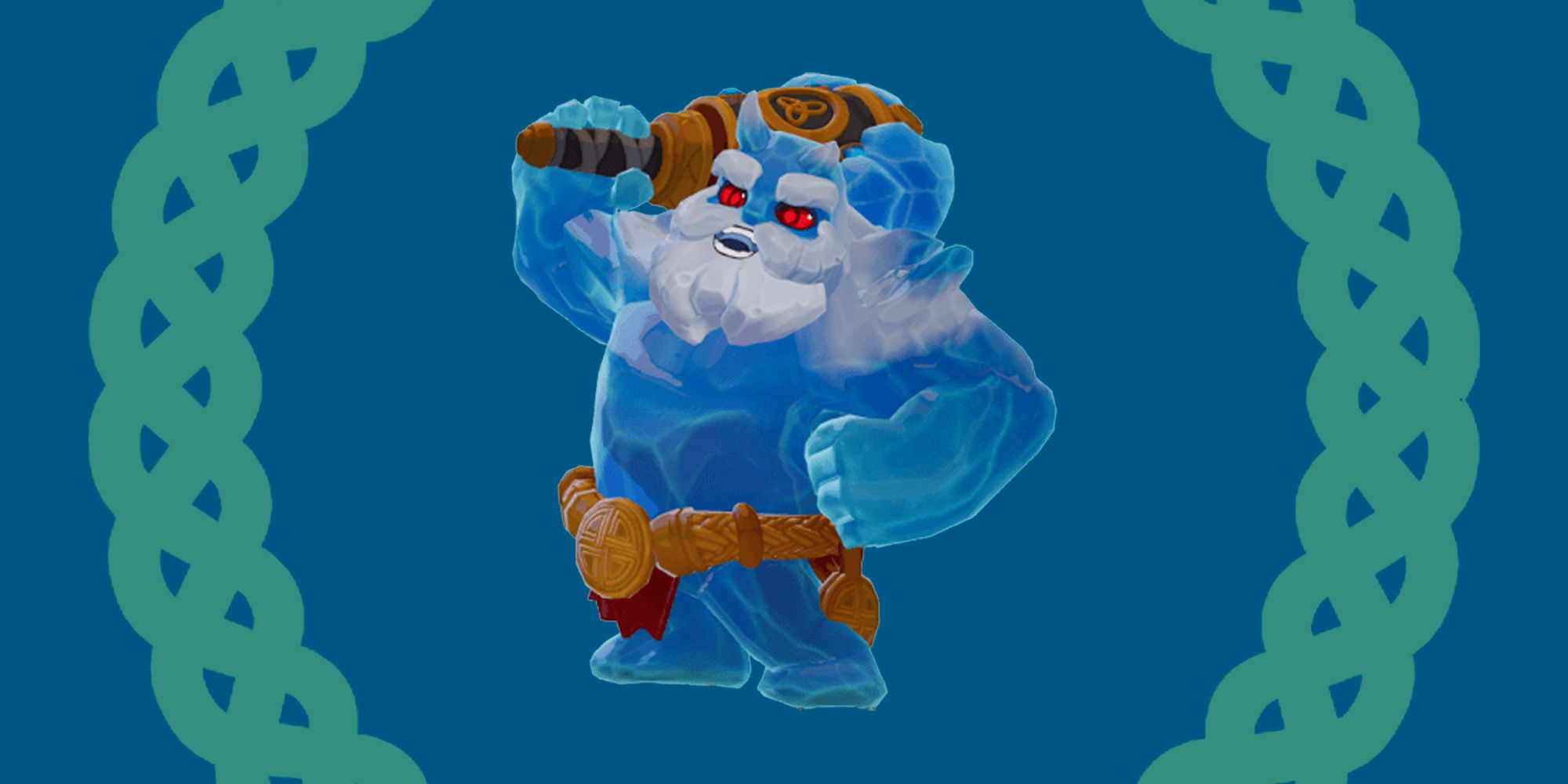 Ymir is the right choice for you if you want to start by using the legendary ice giant of Norse mythology. However, even though the giant may be one of the first to create the Earth in Divine Knockout, we wouldn't recommend him.
Even though his slam attack is impressive, the fact that you can't use Ymir's Ice Wall ability in 1v1 matches makes him a downer when stepping foot in the arena. The Ice Wall, per se, is a good ability when used against more foes; in a 2v2, your opponents are distracted, giving you enough time to protect yourself.
Star Difficulty

Abilities

Icicle Slide
Frost Breath
Ice Wall
Snowball!
9/10

Sol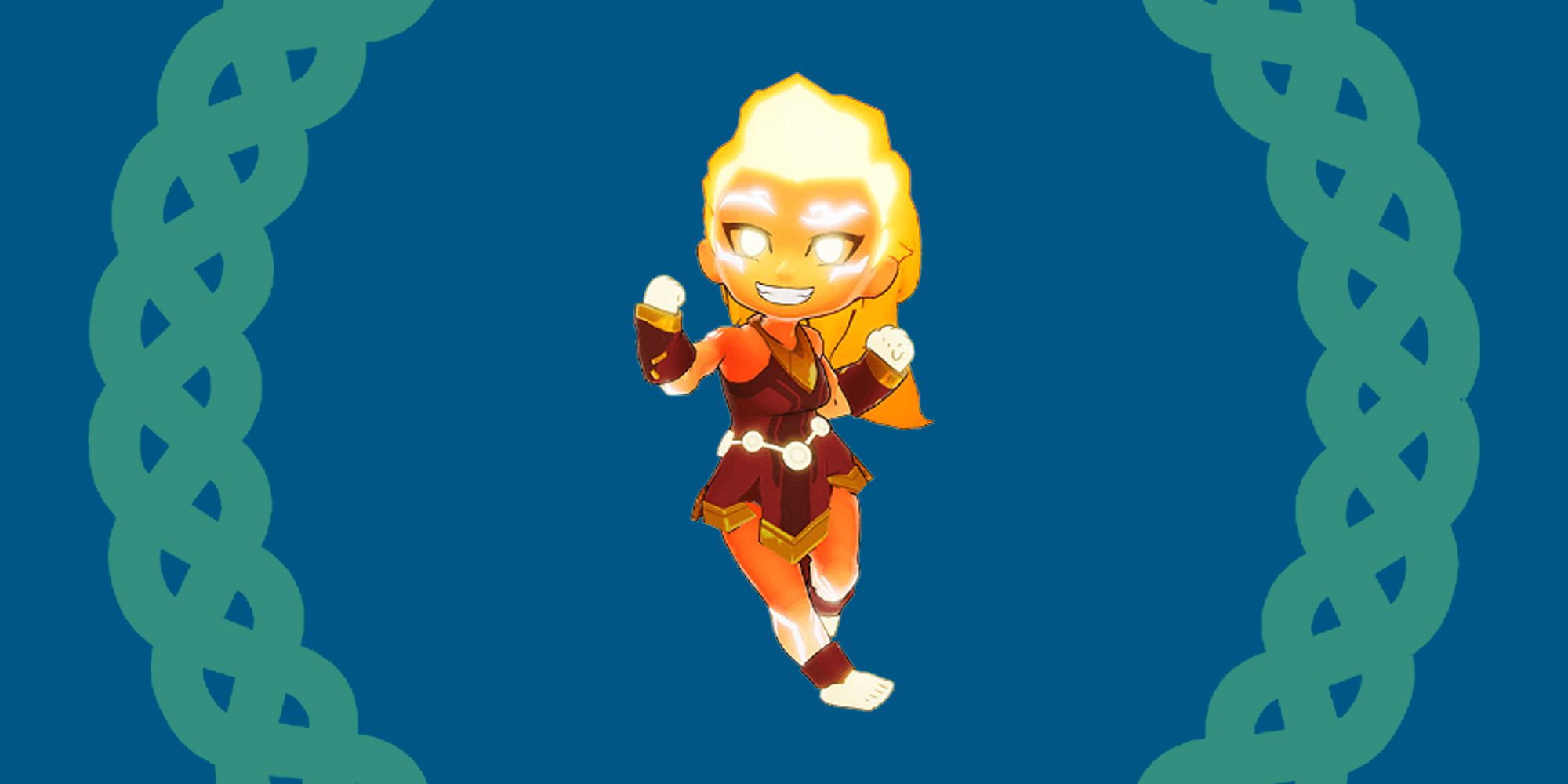 Unfortunately, the Norse mythology in Divine Knockout isn't going that strong, with two out of three characters already at the bottom of the list. Sol is the Sun God of Norse myth, and even though her Fire abilities are beautifully animated, we can't say the same about her abilities.
Disapparate lets you turn into a fireball, gives you Knock back immunity for six seconds, and is very useful in the game. Still, her other abilities tend to be easily dodged, keeping her low on the ranking.
Star Difficulty

Abilities

Disapparate
Fireball
Combustion
Supernova
8/10

Thor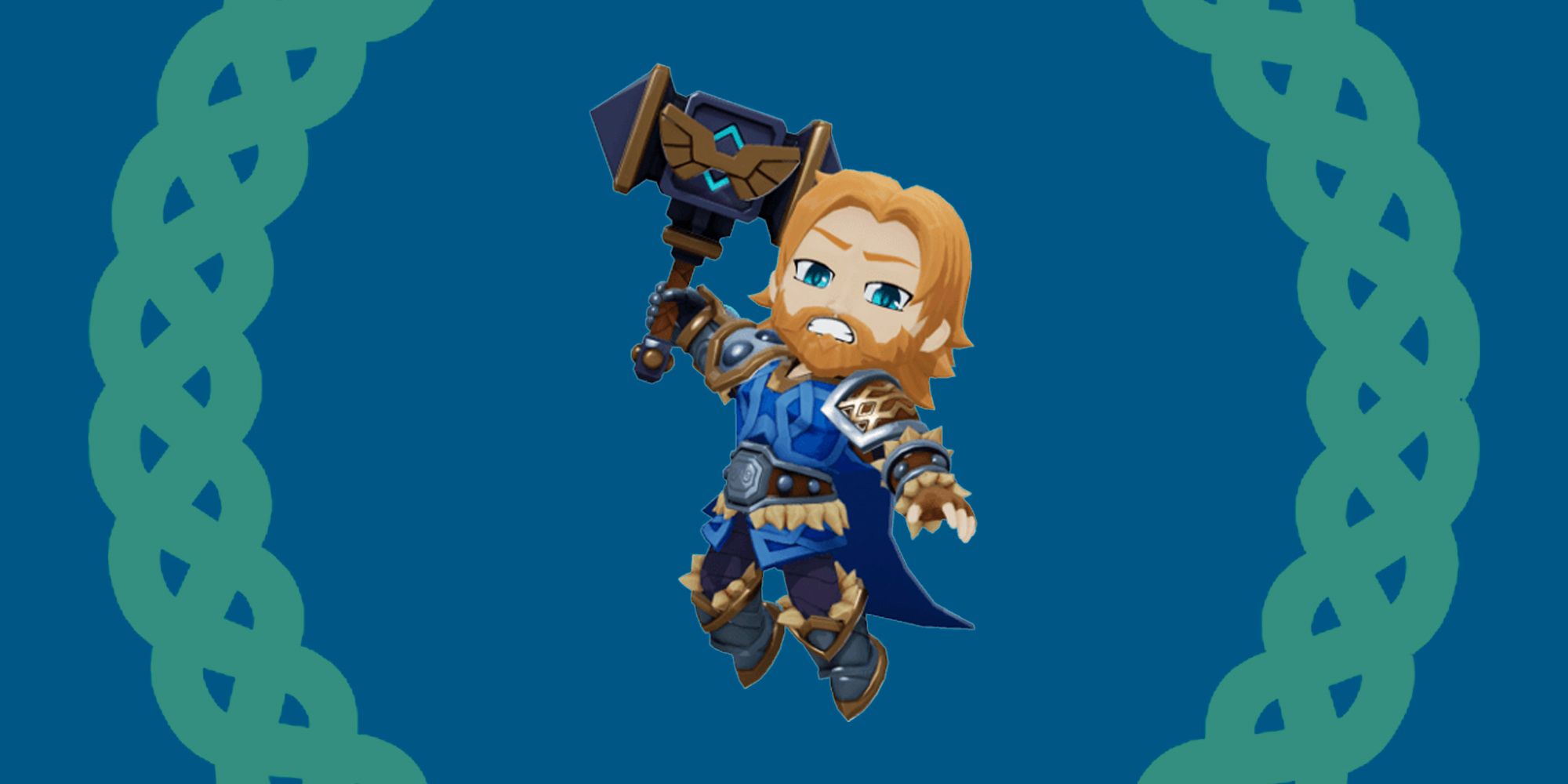 Thor is beloved in the cinematic world, but when it comes to Divine Knockout, he isn't that much cared about. The general consensus is that the son of Odin and God of Thunder is the worst to bring into battle.
We disagree. Mjolnir's Attunement ability lets you throw your hammer toward your opponent. It isn't very accurate, but if you land your mighty hammer, you might even get an instant kill with the 14 damage it outputs. That's better than the last two Norse gods can do.
Star Difficulty

Abilities

Anvil of Dawn
Mjolnir's Attunement
Berserker's Barrage
Tectonic Rift
7/10

King Arthur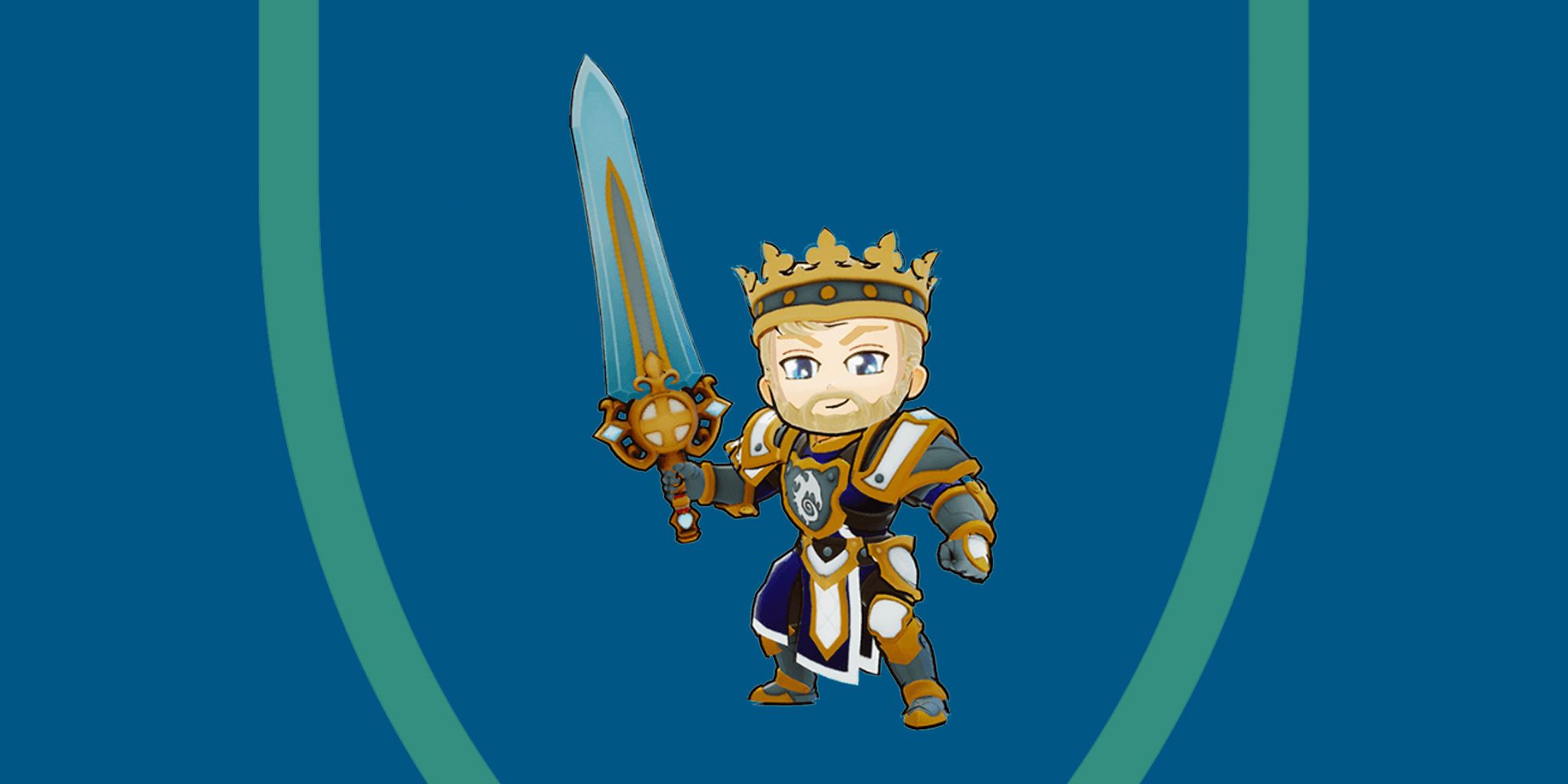 Who wouldn't want to bring Excalibur to battle with them? It's one of the most famous weapons there is. But is King Arthur worth your time in Divine Knockout? With a very similar build to Thor, King Arthur has one main advantage against the God of Thunder: Speed.
His abilities are worth your time; just thinking about the earth-shaking 20 Damage Might of Excalibur can put out is something else. So even though he isn't in the upper half of the list, it's worth giving him a go on your team.
Star Difficulty

Abilities

Albion's Rally
Soaring Eagle
Blinding Light
Might of Excalibur
6/10

Izanami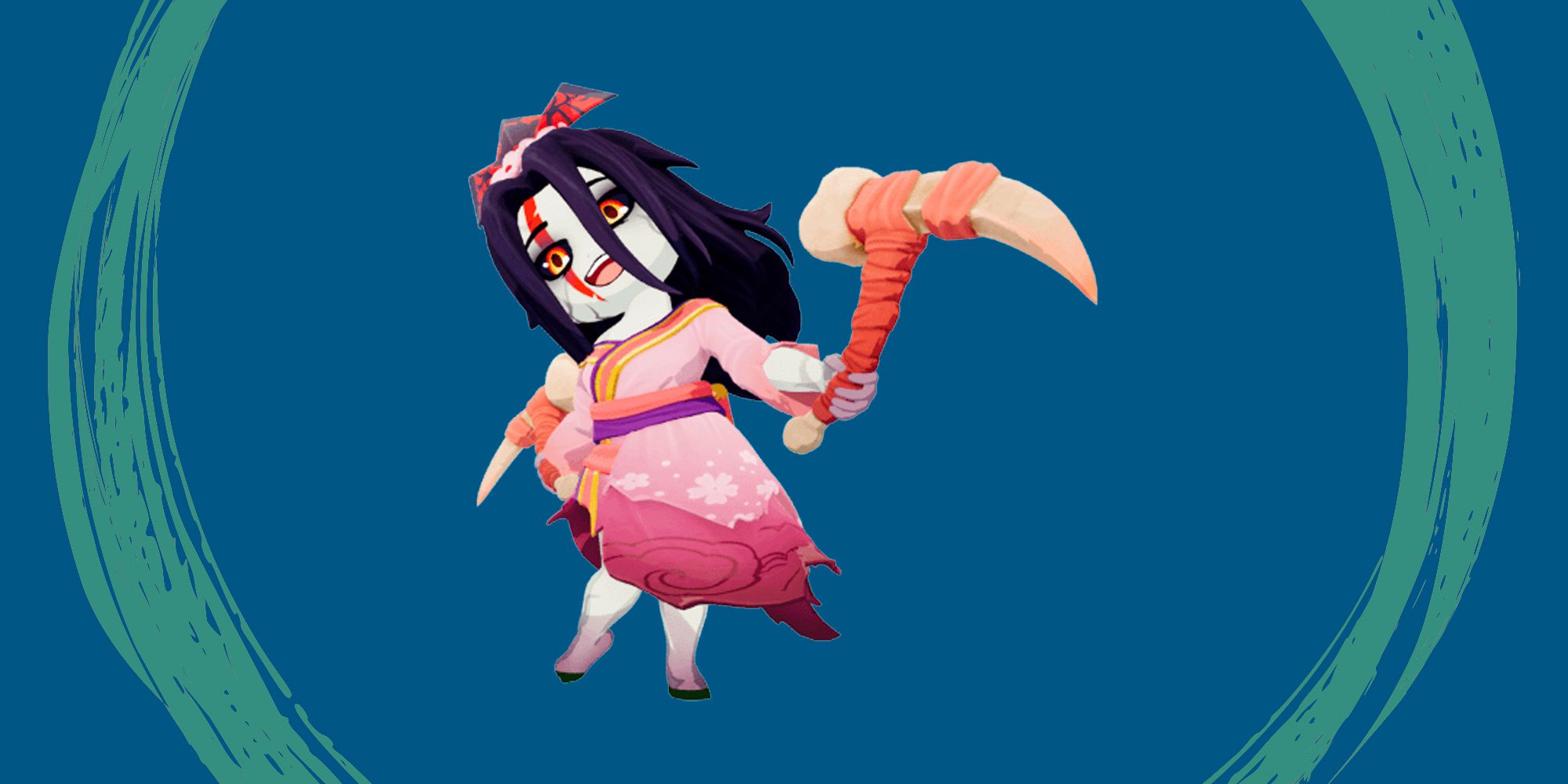 We finally meet the first Japanese Goddess on our list, Izanami. Izanami, the creator Goddess of both life and death, is an excellent offensive-style character to use early on in the game. This way, you can give in to your mashing urges at the start.
Izanami comes with an invisibility perk thanks to her Fade ability. She jumps high in the air and becomes invisible three seconds after landing, dealing damage to those in the landing zone. Also, her Kama Sickles is pretty sick.
Star Difficulty

Abilities

Fade
Seeking Sickle
Lunging Cleave
Spectral Projection
5/10

Athena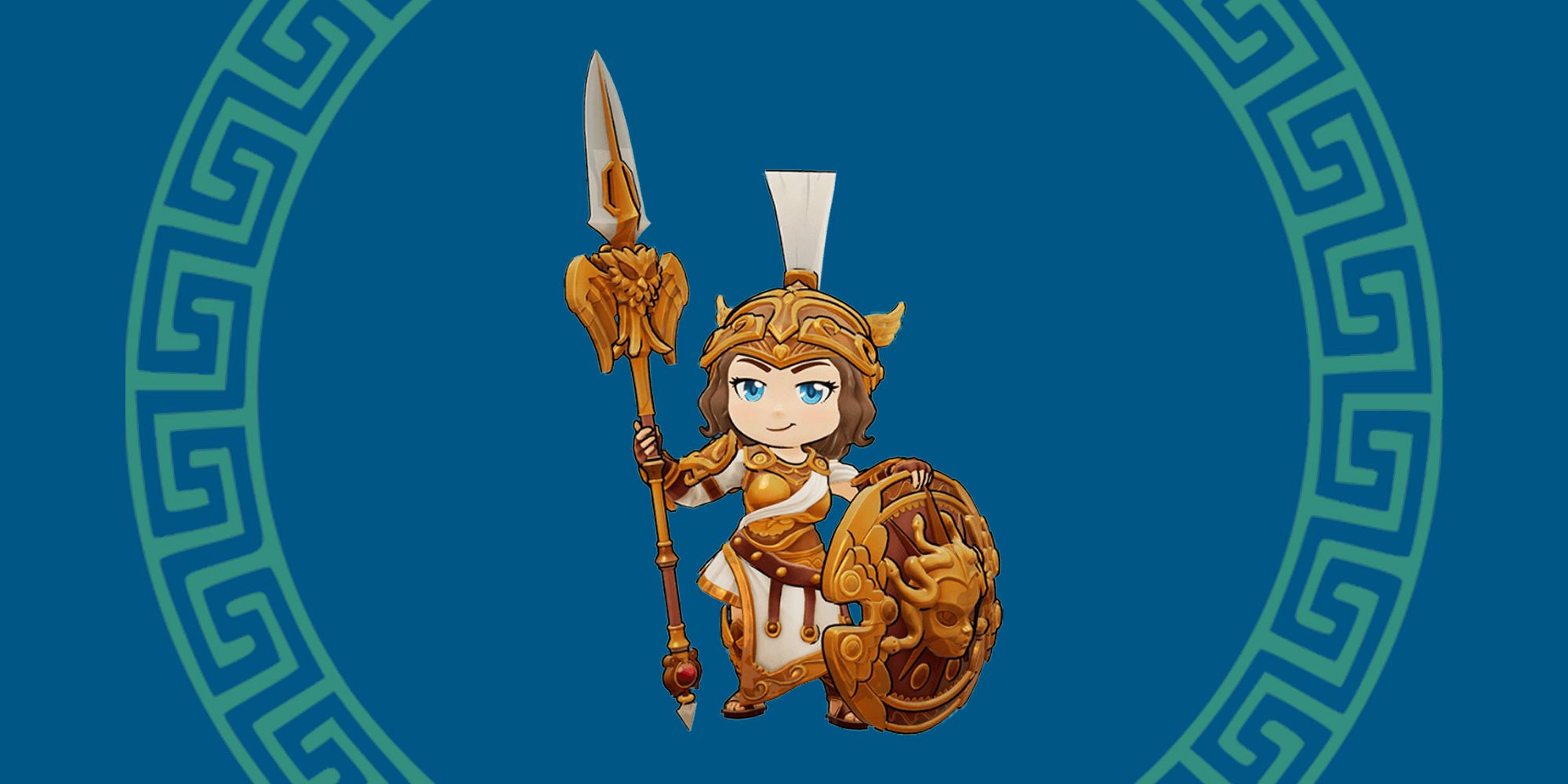 One of the first three-star rating gods to use in Divine Knockout is none other than the Greek Goddess of Knowledge and War: Athena. Her spear is one of the deadliest weapons in the game, especially if you're fond of ledge kills. Keep an eye out for her Spear Toss; even if it doesn't land, you'll find it great to assist you in aerial attacks.
Please don't rush into using her; with a high-level star difficulty, getting used to easier fighters in the game and scaling up to using a three-star fighter is better.
Star Difficulty

Abilities

Protector Guardian
Spear Toss
Parry
Aegis Charge
4/10

Hercules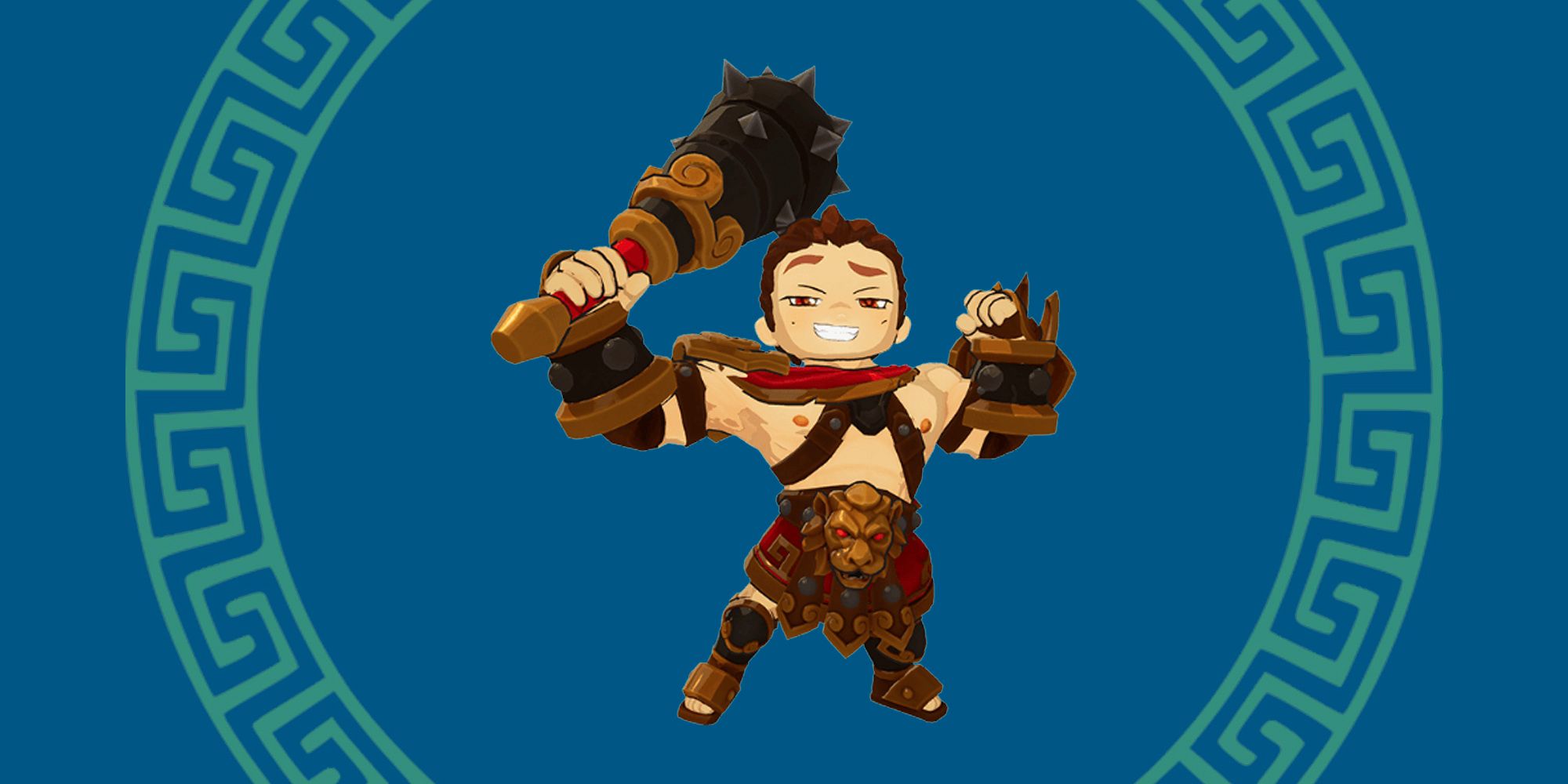 How could you make a game with Gods and Goddesses without adding in one of the most famous figures of Greek Mythology? Don't worry. You have the chance to use the most muscular Demigod in all of Greece.
Hercules has a fantastic recovery slam, and you can do some immense damage when no one expects it to come. Unfortunately, he isn't in our top three because his Berserker Rage is sometimes a hit-and-miss. Sure, you unleash a flurry of six 15-dealing damage attacks but don't have any control over the Demigod.
Star Difficulty

Abilities

Pounce
Boulder Toss
Driving Strike
Berserker Rage
3/10

Amaterasu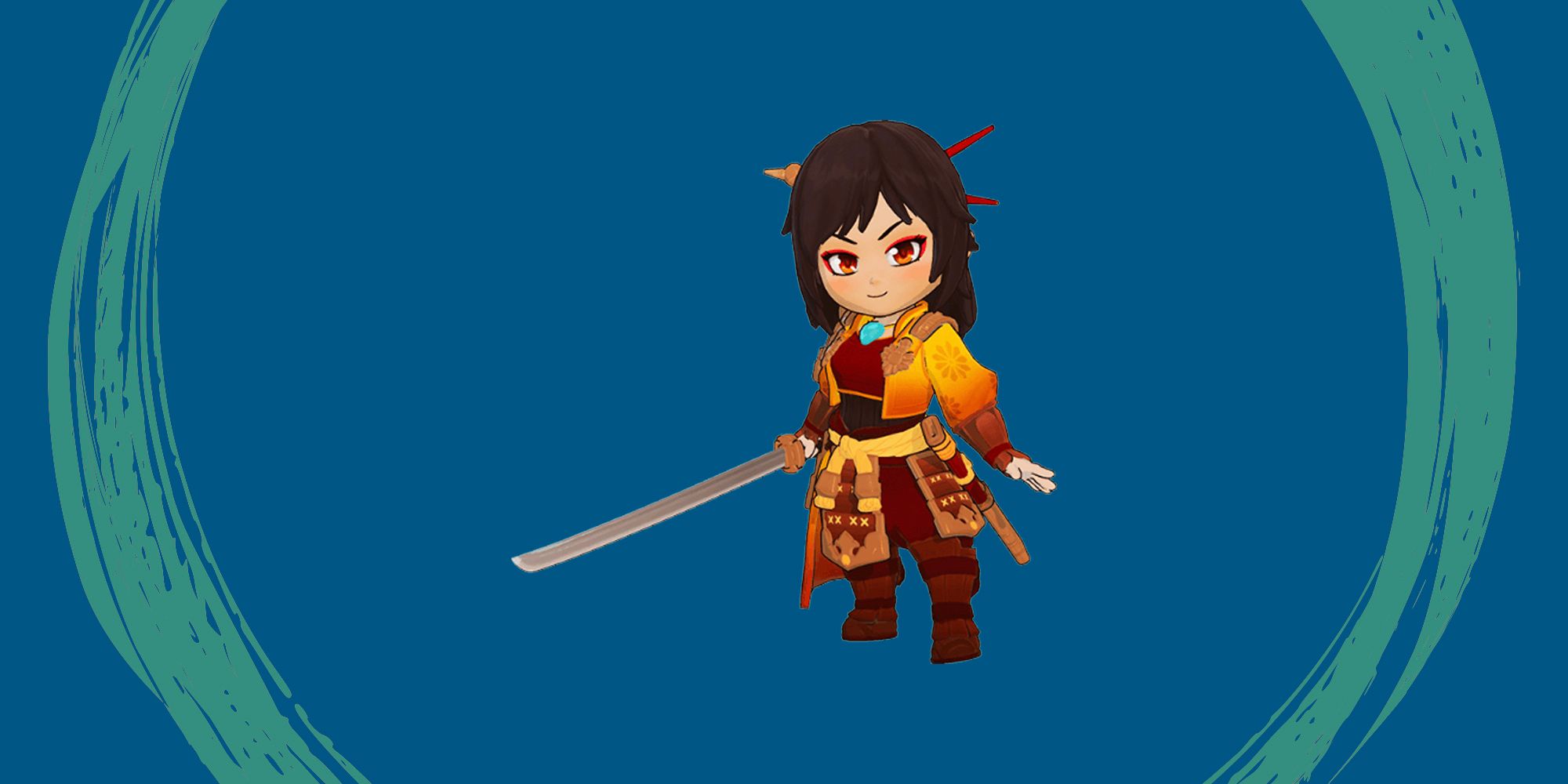 The Goddess of the Sun in Japanese Mythology is one of the most dangerous fighters in the Divine Knockout. She really has the speed of light on her side. When you land her Ultimate, whoever you have against might actually rage-quit.
Speed and Range are Amaterasu's main focuses, and those alone can take you far in Divine Knockout. When you use her Final Light ability, you'll understand why. You immobilize your enemy for two seconds and slash them until you give out 26 damage. After that, you also finish them off with a Heavy Knockback. Best of all, she is a two-star difficulty, making her easier to pick up than Athena.
Star Difficulty

Abilities

Sunseeker Dash
Heavenly Strike
Sunlit Uppercut
Final Light
2/10

Thanatos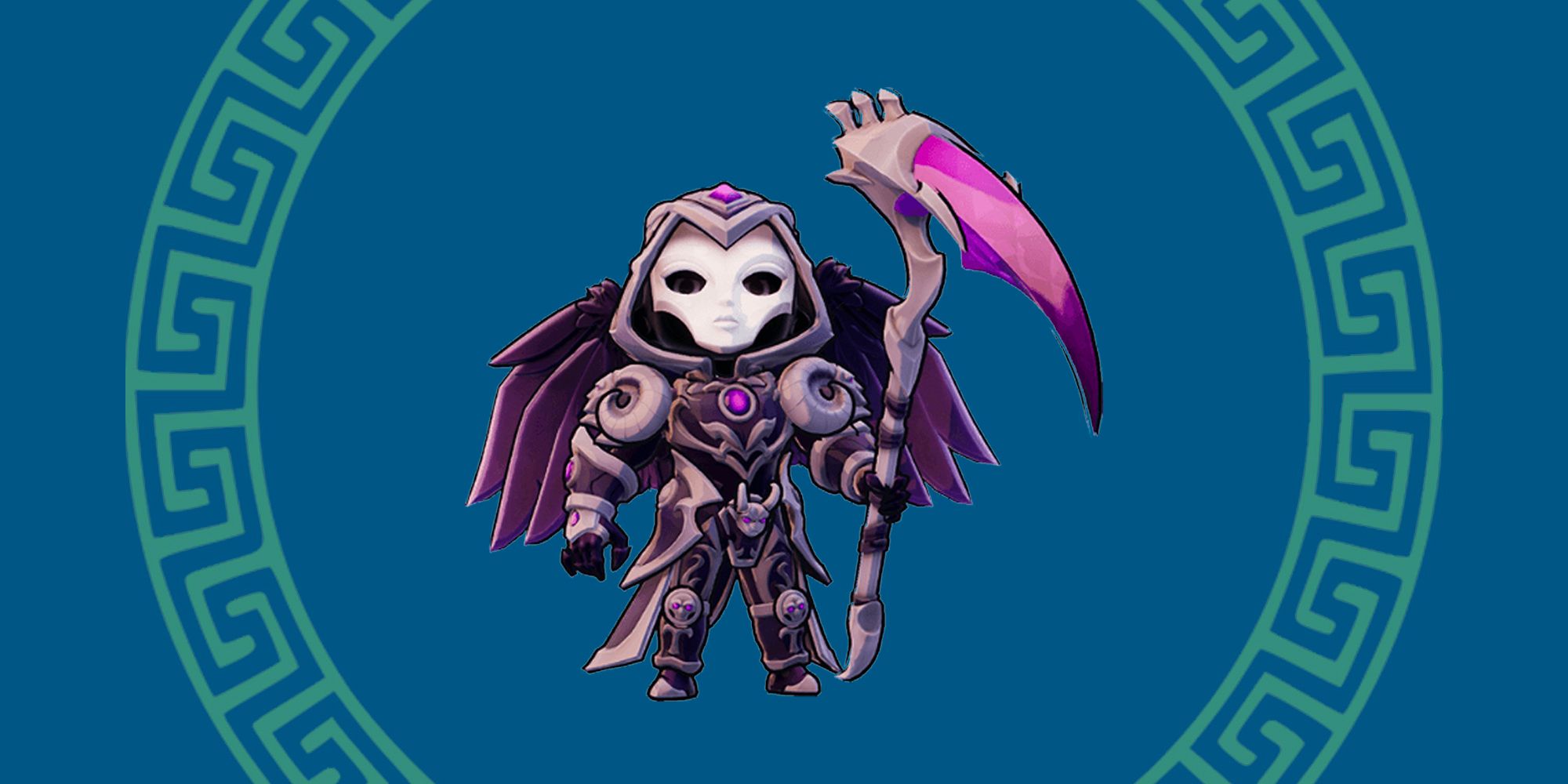 Thanatos is one of the best fighters to use in Divine Knockout, with its ability to steal enemies' essence to convert them into HP. However, he does live up to the fact that he's supposed to be the Greek God of Death.
He has a fantastic range over all the other fighters you get to pick in the game, and thanks to that, you might find yourself in the top parts of the leaderboards. On the Hunt's massive range scythe attack dealing 15 damage and Heavy Knockback, is a great example. Don't be scared by his HP costing abilities. They are worth your time.
Star Difficulty

Abilities

Hovering Death
Soul Leech
On The Hunt
Mortal Coil
1/10

Susano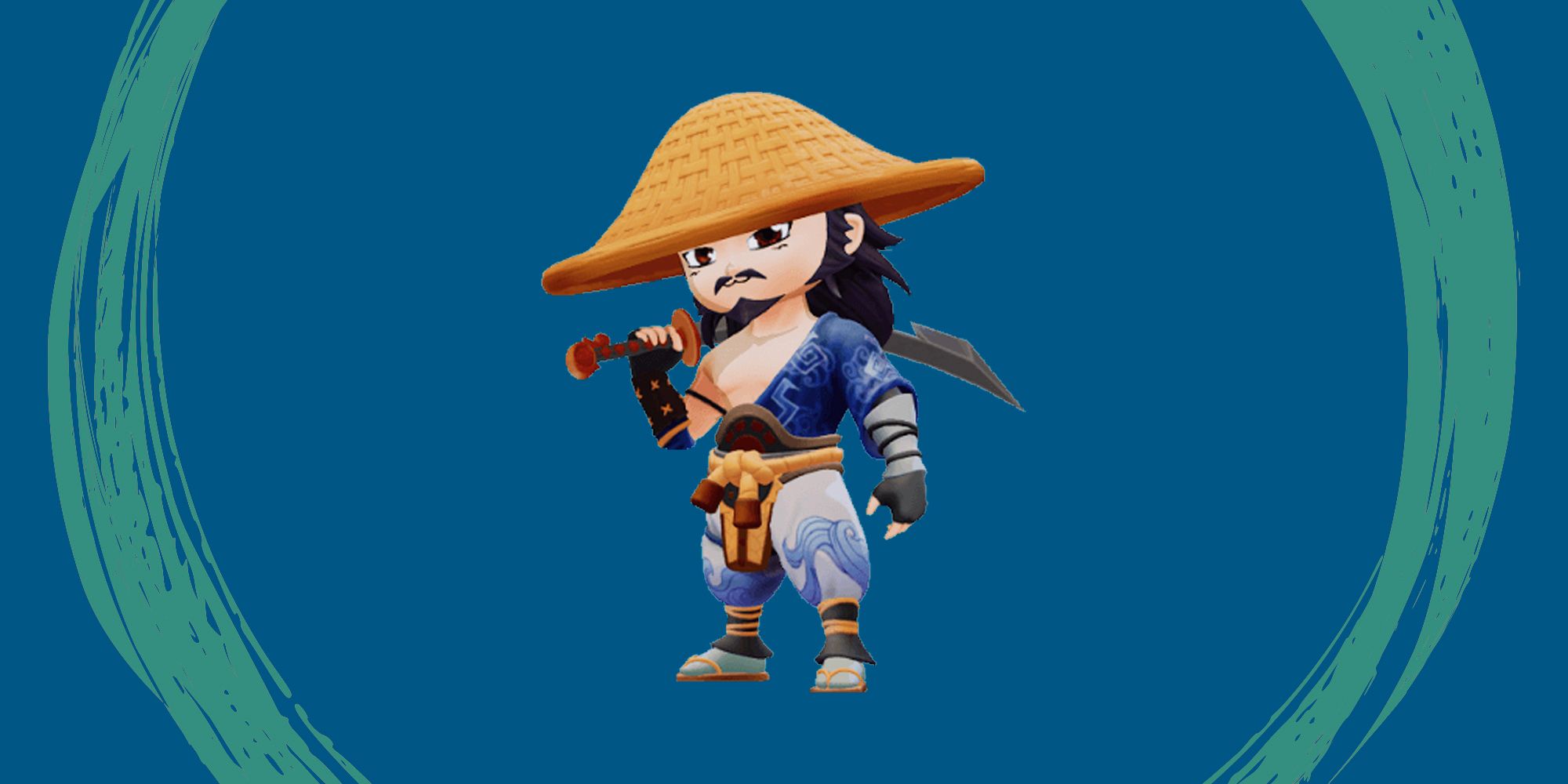 And finally, for our best fighter, Susano. The Japanese God of Storms, Hurricanes, and the Sea brings all the fun you want in a game like Divine Knockout. He primarily uses air attacks and can be amazing when taking down your foes, as he is also an offensive character.
Take into account that he has some of the best abilities in the game, like Summer Storms, where you get to deal a total of 27 damage after you suck your enemies in a tornado, and you'll understand why you will want him with you all the way to the top.
Star Difficulty

Abilities

Updraft
Swirling Tempest
Storm Katana
Summer Storms
Source: Read Full Article