Diablo Immortal Will "Soon Enter External Regional Testing"
Activision Blizzard's latest financial earnings call revealed more than just a surge in microtransaction revenue – we also learned a bit about the release date for Diablo Immortal's beta.
The publisher didn't say much about the mobile spin-off, instead opting to focus on the $1.2 billion earned through microtransactions over the past few months. However, it did briefly touch on Diablo Immortal. Developed in partnership with NetEase, the call revealed that it "will soon enter external regional testing."
It's not much, but that's the first mention of an official beta from Activision Blizzard. But regardless of how "soon" the beta lands, it's unlikely that it'll be available in the west. Regional betas are often held in locations near the developers headquarters – just look at the recent Wild Rift beta for an example. NetEase is located in China, so countries in the east are more likely to see the regional test than folks in the US or UK.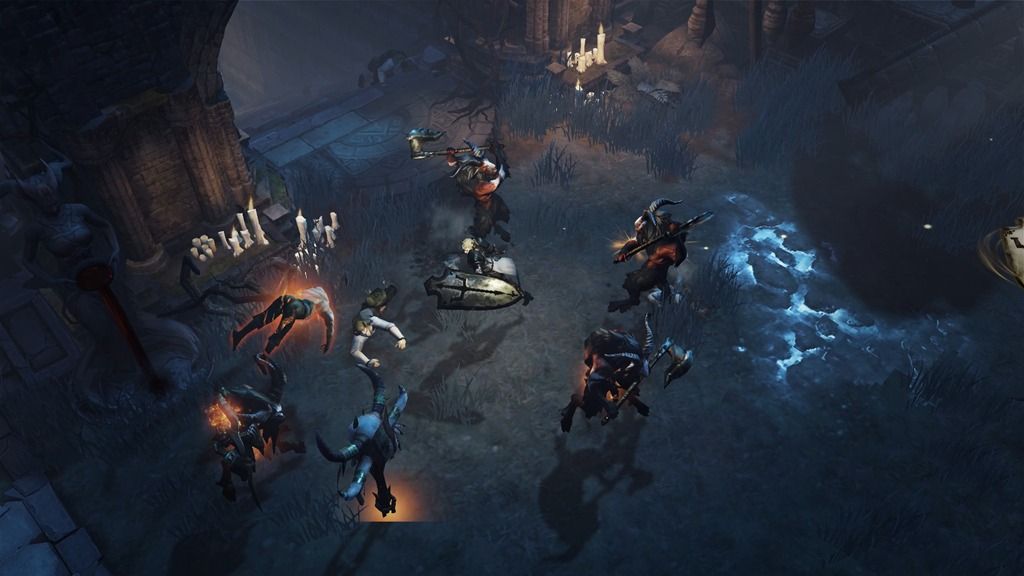 Still, it's great to see a mention of Diablo Immortal in the earnings call. The title hasn't pulled in a single dollar – and was on the receiving end of considerable fan backlash – so Activision Blizzard bringing it up to investors is a promising sign. It's mentioned again when the company discusses it's long term pipeline, stating its teams are "hard at work on multiple products in the Diablo franchise and major innovations for the Overwatch franchise," indicating that the "pipeline across [its] portfolio and the potential for long term revenue and earnings expansion has never been stronger."
As a mobile game, Diablo Immortal is likely to lean heavily into microtransactions – a revenue stream that Activision Blizzard has seen incredible success with this year. Diablo Immortal will probably launch prior to the release of Diablo 5, giving fans a chance to engage with the mobile title before diving into the larger mainline addition.
Diablo Immortal does not yet have a release date, but regional testing is expected to begin "soon."
Source: Read Full Article