Deimos: Arcana Adds New Augments, New Kitguns, And Warframe's Second Necramech
Hot off the heels of Nezha Prime and the concluded Nights of Naberus Halloween event, Deimos is getting more content to satisfy Warframe fans ahead of its next-gen update.
Deimos: Arcana adds a ton of stuff to Mars's most Infested moon, starting with a brand new Necramech. Called "Bonewidow," this new Warhammer-inspired mecha comes with a shield and sword to both bash and stab your enemies. You can even impale Infested Runners and then throw them at more Infested for additional crowd control. A handy rocket launcher has two barrels for double the mayhem.
Next, we got Augment Mods for Garuda, Gauss, Revenant, and Wisp. For Garuda, Blending Talons turns her Seeking Talons into an AOE attack that gives additional combo counter when hitting bleeding targets. Gauss's Mach Crash Augment sucks in enemies caught in the wake of his Mach Rush ability. Thrall Pact gives Revenant a 25% damage buff to his primacy weapon for each active thrall, while Critical Surge lowers Wisp's Breach Surge cost when traveling to her reservoirs and gives her a sweet sniper rifle damage buff.
The Catabolyst Pistol, Proboscis Cernos Bow, Pulmonars Nunchaku, and the Bubonico Arm Cannon will be added to Warframe's arsenal, as will a set of all-new Infested Kit Guns and Arcanes. Keep an eye on Father for those Kit Gun pieces.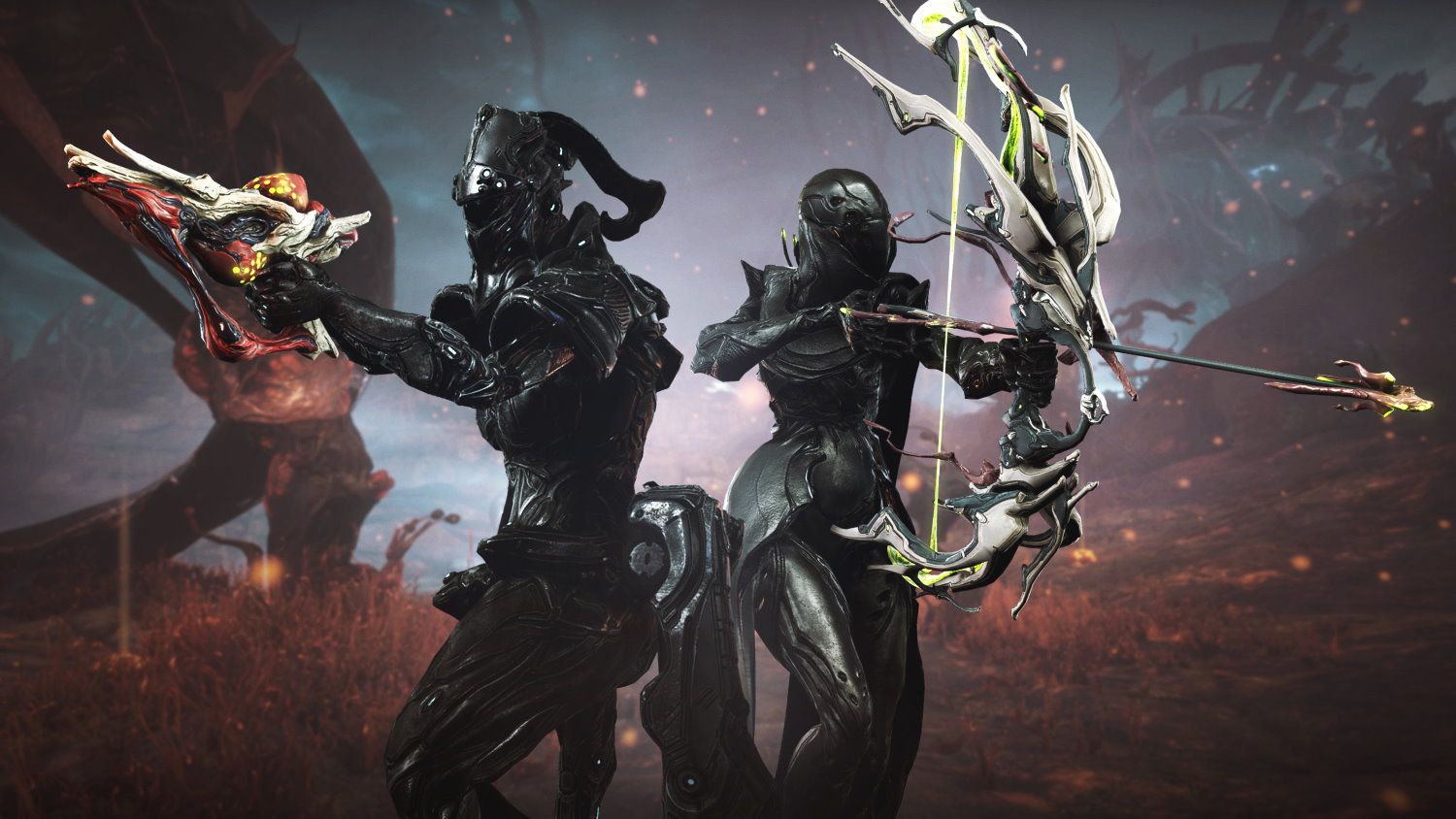 Speaking of the Entrati, Grandma's Remedy Workshop will let Tenno trade in resources for Family Tokens to make the grind for standing a little easier. Daughter will have two new fish for you to catch and Son has two new species for you to tranq and capture. The Undazoa is a frog-like creature while the Nexifera is probably something that you shouldn't stand beneath.
New K-Drive skins, Gara Deluxe cosmetics, and four new underground levels with new Isolation Vault bounties round out Deimos: Arcana's offerings. Oh, and watch out for the new Mitosid enemy–it splits in two if you shoot it in the wrong spot, so take careful aim when you fight it.
Deimos: Arcana arrives later today on PC.
Source: Read Full Article