Deeper Ship Customization Coming To Sea Of Thieves In July
Sea of Thieves will be getting some exciting new features as part of its Season Seven update. When this free update comes out on July 21, players will be able to customize their ships like never before. Announced at the Xbox & Bethesda Games Showcase on June 12, Season Seven is going to let players customize cabins, save layouts, and after nearly four years in the making, name their ships.
In addition to ship customization, Sea of Thieves will be getting a feature called Captain's Voyages. While the details remain a bit vague at this particular point in time, these appear to be special quests that reward players with cabin cosmetics. Something called Cash-In Points are being added to the game as well in order to speed up the process of turning in loot.
This comes in the wake of news that a million players have now achieved the status of Pirate Legend. "As we've now passed the milestone of one million players who have reached Pirate Legend status, we thought it was as good a time as any to hold a big, week-long bash to celebrate our most dedicated sailors," the developer behind the game, Rare, said in a statement last April before kicking off the celebratory Legends Week.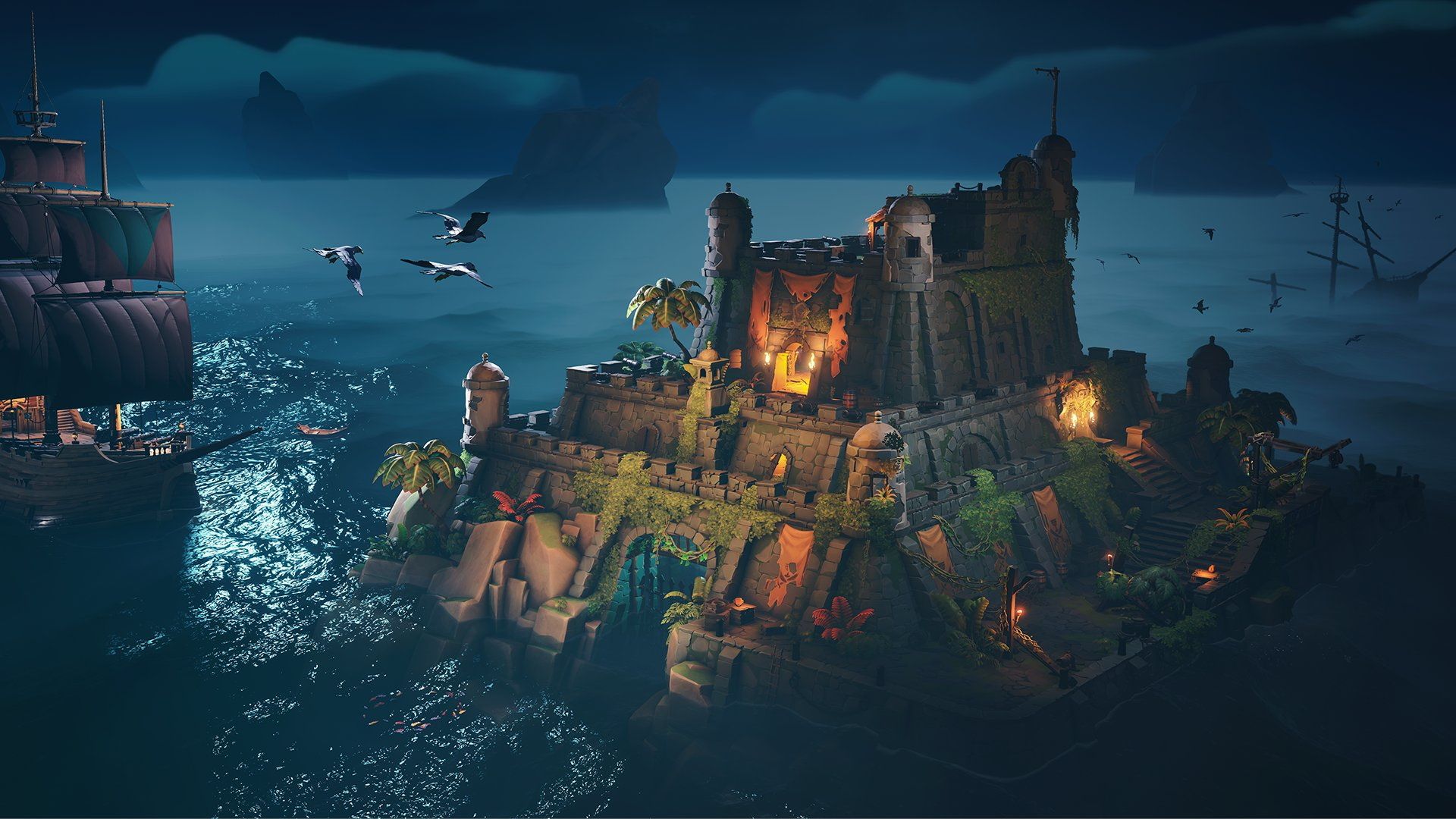 The status of Pirate Legend is reached when a player hits the rank of 50 with at least three Trading Companies. These players are given purple and green outfits to set themselves apart from other people. According to Rare, well over 25 million players have "set sail on the Sea of Thieves," but only a million of them have managed to become Pirate Legends. The average time to achieve this status comes to a total of 192 hours.
Sea of Thieves is currently available on Xbox Series X|S and Xbox One in addition to PC. The game was released on March 20, 2018 to mixed reviews on the part of both players and critics, but after several years of support from Rare, Sea of Thieves developed a relatively broad fanbase, becoming something of a cult classic.
Source: Read Full Article