Cyberpunk 2077's New Gameplay Trailer Hits 21 Million Views In Three Days
The hype is apparently very real for Cyberpunk 2077. It's been just three days since CD Projekt Red dropped their five-minute gameplay trailer, and already it's been viewed over 21 million times. When you add in the ten localizations that the Polish studio did for that same trailer, you can add another million or so views to that count.
It's not hard to see why this trailer in particular would get everyone's attention. Besides including a lot of footage that we've already seen in other trailers, this gameplay trailer includes never-before-seen footage of V in action. Swimming, shooting, hacking, and getting cybernetic upgrades are all details that have been left unexplained until just recently, and now we have a pretty good idea of what we're in for.
We also get an explanation of just how Cyberpunk's overall plot will arch. V gets hired to steal a special chip that just so happens to contain the digitized soul of Johnny Silverhand. To keep that chip from falling into the wrong hands, V slots it in, and suddenly he's haunted by the anarchist rocker's ghost. Chaos and mayhem ensue.
There's a lot to look forward to in Cyberpunk 2077, and clearly, gamers are ready for release day. Despite the delay, Cyberpunk 2077 is topping the Steamcharts three weeks out. We don't expect that to change even after the game comes out on December 10.
Although Cyberpunk is topping sales on Steam, we expect the vast majority of Cyberpunk 2077's sales to come on PS4. Sony is preparing for the deluge of Cyberpunk fans by shipping out millions of physical copies to stores around the world, with some already appearing on social media.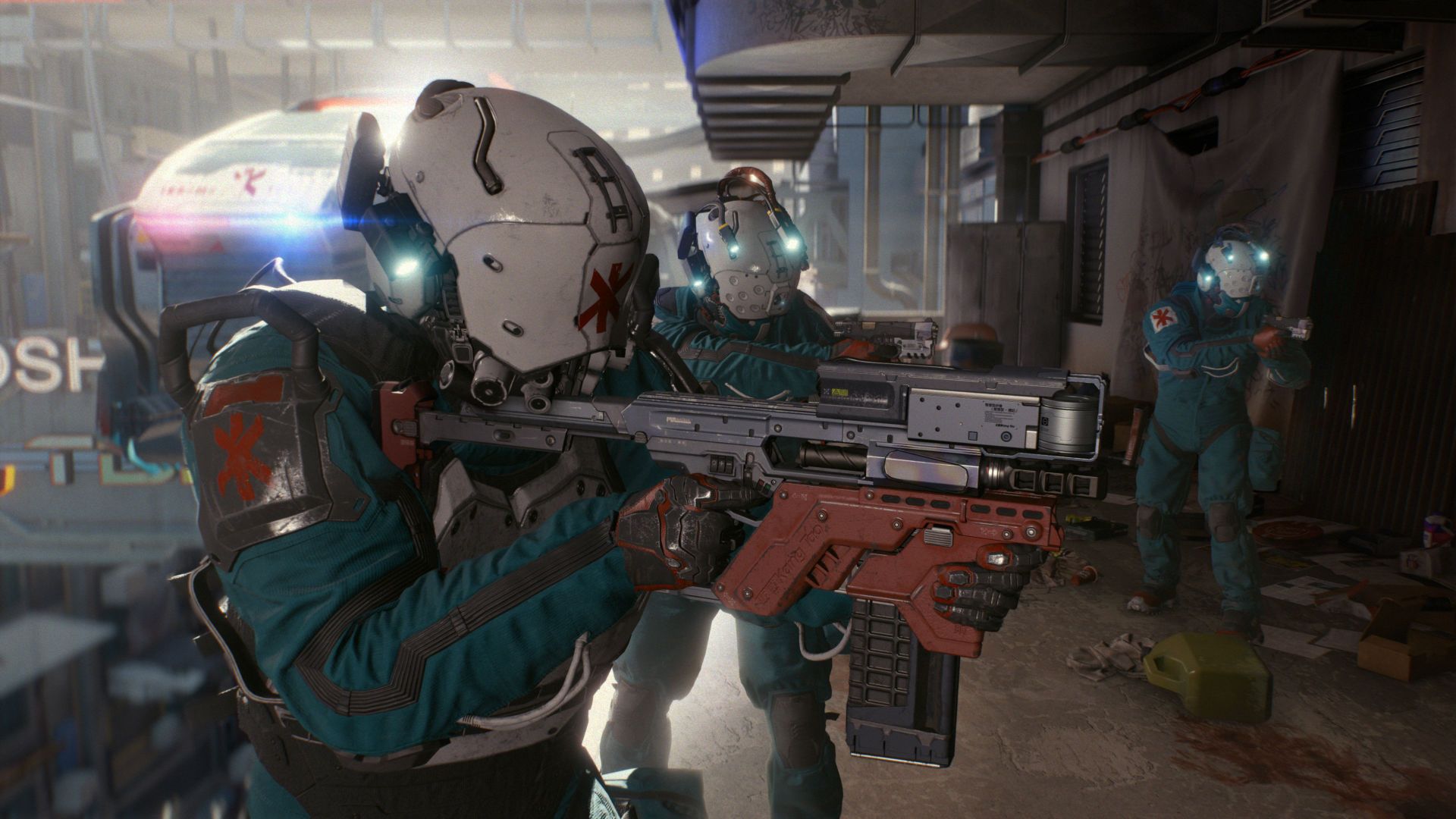 Leaked screenshots for the PS4 show a Night City that might not be quite as pretty as it'll appear on a modern PC or the PlayStation 5, but it still looks at least as good as Red Ded Redemption 2. Considering how hard it is to get a PS5 right now, most of us are just going to have to settle for last-gen graphics.
But when you do get a PS5, you can rest easy knowing that you won't have to pay for Cyberpunk again. All previous-gen copies come with a free next-gen upgrade.
Cyberpunk 2077 arrives on December 10th.
Source: Read Full Article