Cozy Grove: How To Get Charred Fishbones
As the name suggests, Cozy Grove is a cozy and charming game that allows you to lay back and enjoy its relaxing gameplay. Like any other life-sim, though, there are a bunch of mechanics to learn before completely immersing yourself in its world.
There's cooking, fishing, and crafting among many of its activities. If you're going to be crafting often, you'll want to understand charred fishbones, as they're a common ingredient in a few recipes.
Plus, charred fishbones are actually more valuable in Cozy Grove than most gamers would think. You could even make a decent amount of money by fishing and transforming what you catch into charred fishbones and then selling the fishbones instead of the fish themselves, as some aren't as valuable.
Our guide will explain everything you need to know about this item.
How To Obtain Charred Fishbones
First of all, it's important to understand exactly how to obtain charred fishbones in Cozy Grove.
Before anything else, you'll have to catch a fish. You can do this by holding the fishing rod in your hand and casting the line near a fish shadow.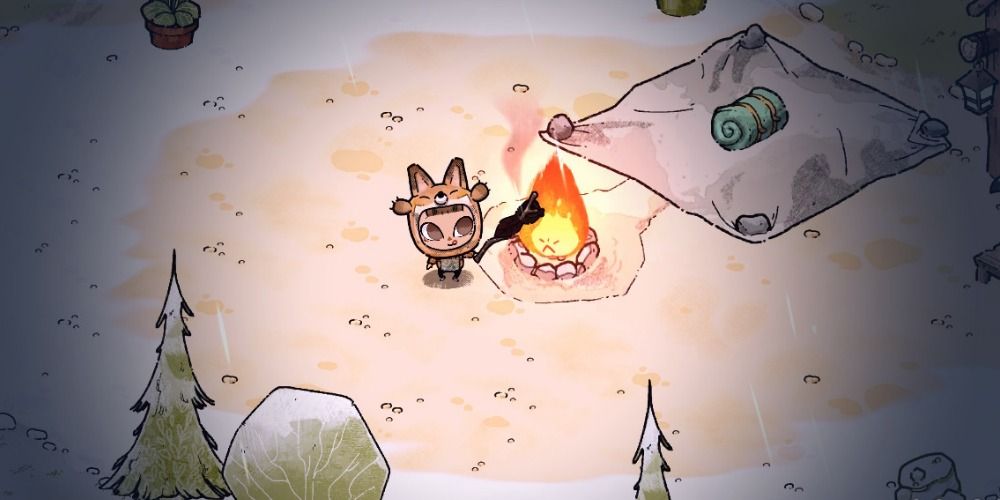 Once you've caught a fish, you can transform it into charred fishbones using these simple steps.
To get charred fishbones speak to Flamey.
Pick the 'I want to burn something' option.
Select the fish you want to burn and confirm your decision.
Flamey will burn the fish and you'll receive charred fishbones.
How To Use Charred Fishbones
Although it may seem like an odd item to carry around, charred fishbones are actually pretty useful. There are various early game crafting recipes that you won't be able to craft unless you've got quite a few charred fishbones on you.
One of the greatest things about charred fishbones is how much money they can get you.
Each fish in the game will sell for a specific price at Mr. Kit's Shop, whereas each piece of charred fishbone will sell for 50 coins. Each fish will turn into one or more charred fishbones. This means that if you get more out of the number of charred fishbones the fish turns into, it will all turn into profit.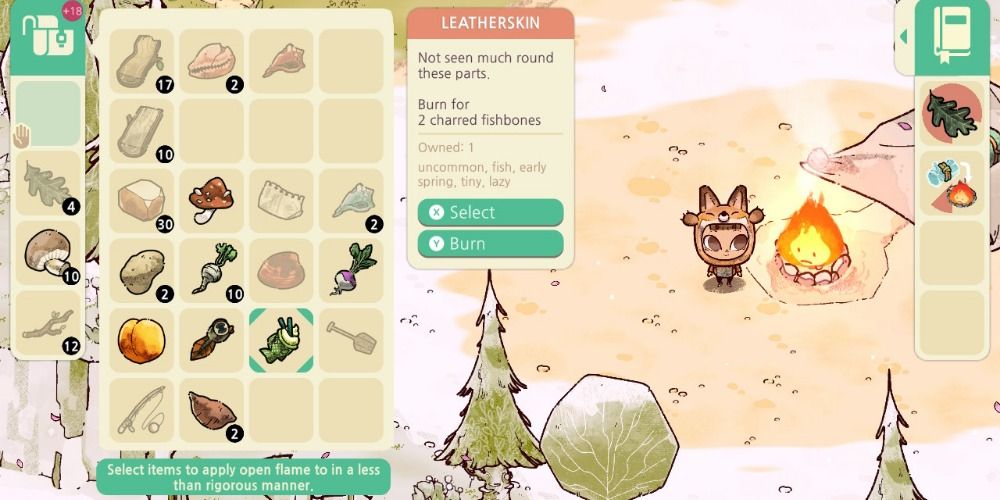 For example, if you've caught a Collapsed Lungfish it will only be worth 13 coins. But, if you burn it, it'll turn into one charred fishbone, meaning you can sell it for 50 coins and increase your profit.
Although it is usual for a fish to be worth burning instead of selling as is, this isn't always the case. If you've caught a Pleasantfin, you'll notice that even though the fish itself is worth 250 coins, it will turn into 5 charred fishbones, which will also be worth 250 coins. Therefore, there's no profit when it comes to burning it.
So, be sure to check how much a fish is worth at Mr. Kit's Shop before you decide whether to burn it or not. And keep a few stored away for crafting recipes.
NEXT: 7 Things To Do After You've Completed Your Daily Quests In Cozy Grove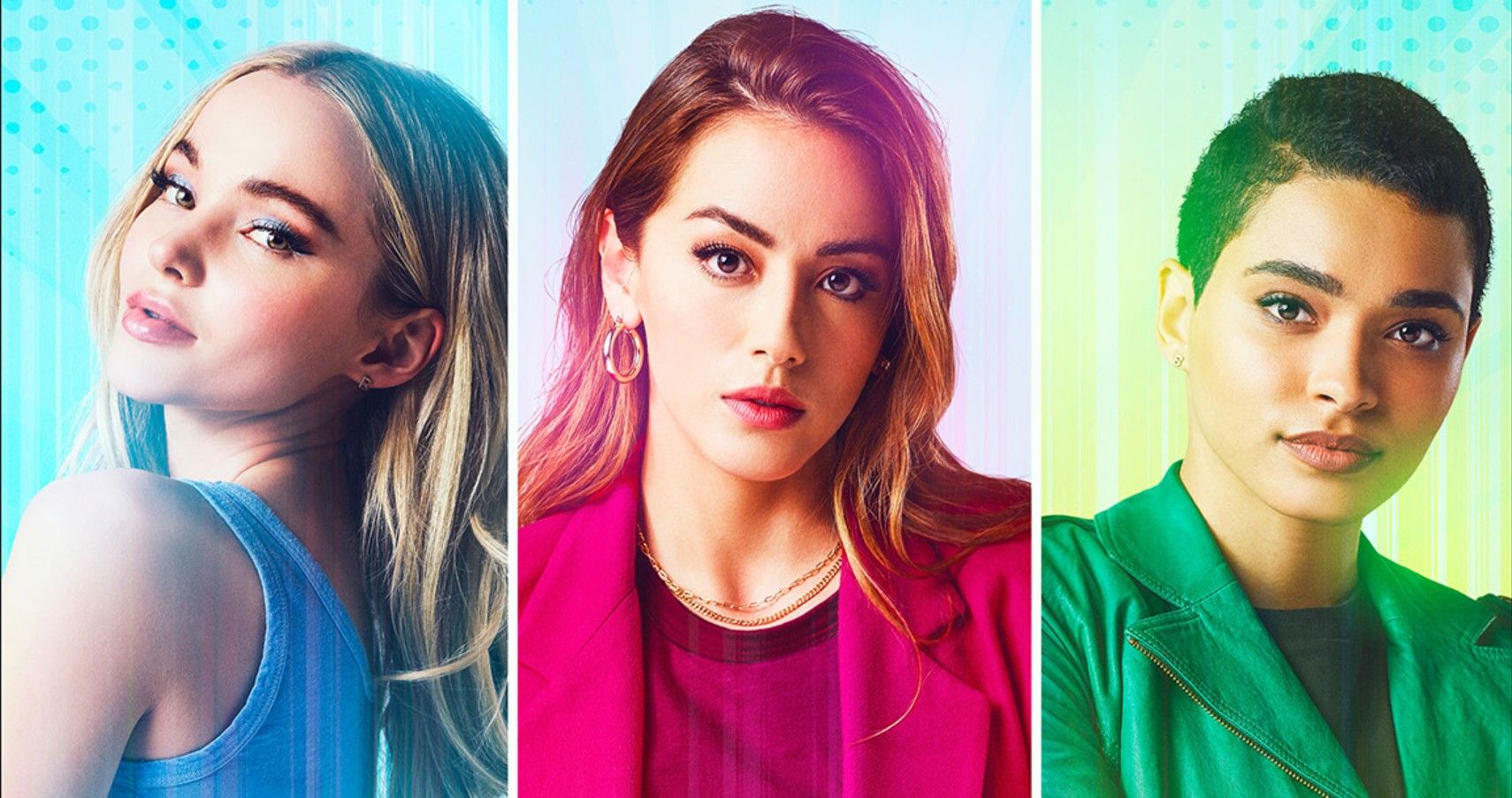 Ashely Claudino is a translator, writer, and above-all someone with a lot of love for video games. She has a Translation degree, which she obtained at the University of Lisbon in 2020. During her internship at the National Museum of Natural History and Science, she worked as a translator and editor. Now, Ashely translates indies for fun and writes about video games.
Source: Read Full Article