Charming Digital Board Game Tsuro Comes To Oculus Quest
Award-winning tabletop game Tsuro: The Game of the Path is coming to Oculus Quest devices on October 23, 2020.
This is a digital adaptation of one of the most popular tabletop games ever made, being brought to VR by Thunderbox Entertainment, whose mission it is to transport the best board games in the world to VR and mobile. "What we do is a bit like the scene in Tron where Jeff Bridges gets zapped into a computer… but with less laser pain and more board game fun!" they say.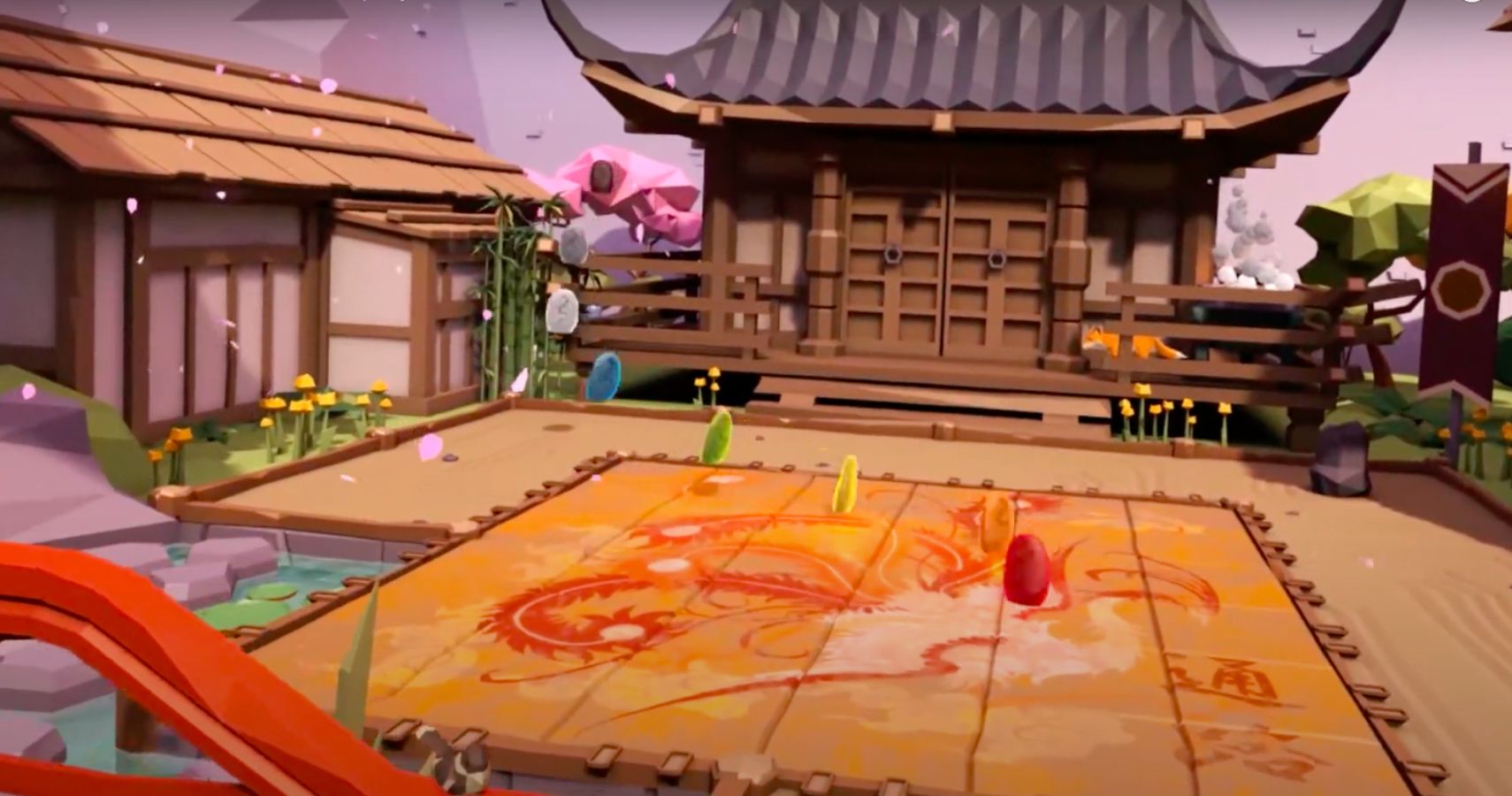 The game has already seen a hugely successful launch for both Android and iOS, having even been awarded Apple's App of the Day title a few times.
The Tsuro: The Game of the Path mobile version has been praised for its beautifully serene atmosphere – described as "a shot of Zen relaxation" – and its engaging gameplay. The VR version has actually been available for both the Oculus Go and Oculus Rift, as well as the Valve Index and HTC Vive, for a year already.
Now it's coming to the Oculus Quest, too (and the recently-announced Quest 2, too), meaning more people will get to step into the game's beautifully peaceful Japanese garden and immerse themselves in the charming, ultra-relaxing virtual experience.
Up to eight players will be able to play against each other, with the aim being to create paths across a giant stone game board and stay on it longer than anyone else. Each choice and move you make will affect the direction of other players' paths and vice versa, so you can expect to partake in a fair amount of brain-gym whilst playing.
The game also has cross-platform support, meaning that PC, VR, and mobile players can all play together in the same game.
Tsuro: The Game of the Path is set to launch for the Oculus Quest on October 23. You'll be able to buy it directly though the Oculus store for a modest $9.99.
Source: Read Full Article