Capcom Producer Outlines What Players Can Expect From Devil May Cry 5's Vergil Mode
As revealed back in September, Devil May Cry 5 Special Edition is launching this week on the PS5 and Xbox Series X – bringing with it Vergil mode, the game's defining feature. In a recent interview with Siliconera, Capcom producer Matt Walker discussed what we can expect from it.
Walker touched on what players can expect to experience from Vergil's – Dante's brother – perspective. It was noted that the game's director Hideaki Itsuno wanted Vergil's essence to remain intact to the player, by only adding elements that would "emphasize his uniqueness." It was also important to Itsuno that Vergil's fun factor was retained, and didn't become overcrowded by the other character's personalities.
Related: Devil May Cry 5 Won't Get Ray Tracing On Xbox Series S, But A Patch Will Come For Series X
Walker spoke about the Special Edition's new game mechanics – including Trick Dodge – and revealed that the Concentration gauge would return, however, it will be "easier to gain concentration this time around." Players who are accustomed to Vergil's ways will have more content to master, including his Judgement Cut End, Hell on Earth and his Deep Stinger.
Vergil's new move "World of V" will allow the character to separate from V and summon Shadow, Griffon, and Nightmare to produce a summon-based attack; activated with enough concentration.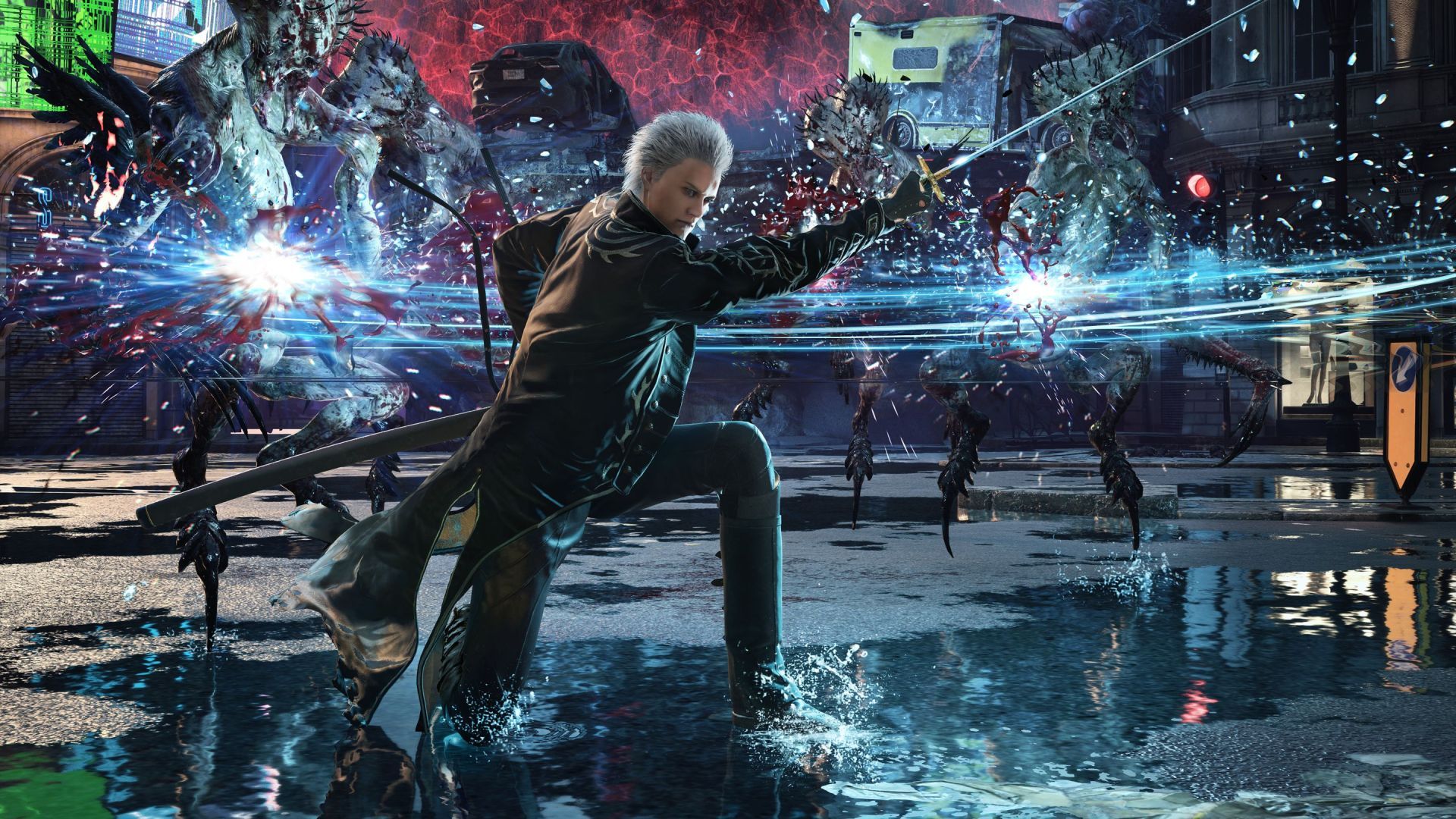 Beowulf (aka Devil Arm) – Vergil's set of flash gauntlets and greaves – is Vergil's most powerful weapon, and will be retained in the Special Edition. In addition to Beowulf and Yamato – Vergil's dark katana – he will also be given added combo finishers when changing into Sin Majin form.
Walker also hinted at the possibility of fighting Dante and Nero as Vergil. While the producer didn't want to reveal any spoilers, he did say that the Special Edition will work the same way as its predecessor, where "you are playing from Vergil's point of view."
Devil May Cry 5 Special Edition will apparently offer four graphical options to the player, including 4K resolution at 30fps with ray tracing, or 60fps with ray tracing off. If your TV does not warrant 4K graphics, however, the 1080p will offer 60fps with ray tracing, or 120fps with ray tracing off. The game's Special Edition will also receive a physical release which will launch December 1.
Source: Read Full Article