Call Of Duty Warzone: Where To Find The Red Doors
With Season Four underway in Call of Duty Warzone, players are itching to find out all of the best new gear and discover the coolest attractions now available on the revised Verdansk map. Along with a plethora of crashed satellite locations and uplink stations, you will also come across highly missable and extremely rare Red Doors, which are probably the newest and most beloved highlight of Season Four yet.
Utilized in the campaign as teleporting transportation doorways, the Red Doors offer a somewhat similar mechanic. When interacted with, a Red Door will teleport you to a completely different location on the map, rewarding you with a slew of worthy prizes. The only downside is the Red Doors are rather finicky in their set locations, not to mention they are rather hard to spot without knowing exactly what you are looking for.
To that end, below we will unveil all of the ways you can find and interact with the various Red Doors scattered across Verdansk and what you will discover within them.
Where To Find The Red Doors In Warzone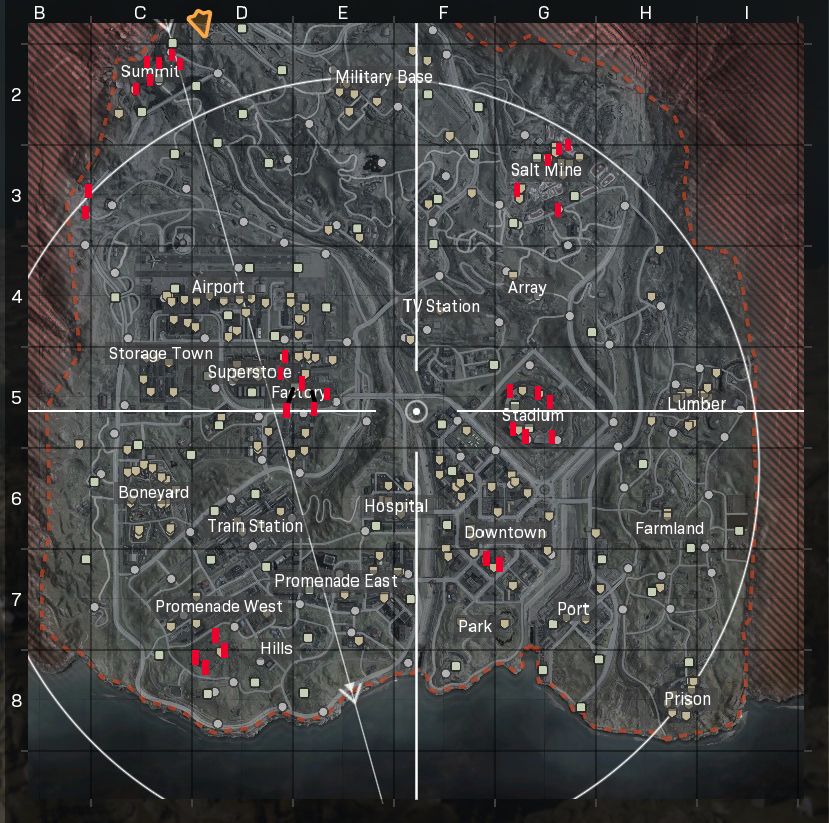 We do know there are a total of 30 Red Doors across Verdansk and they do randomly appear from this given lot, so utilize the above map with the knowledge that not all of them will be available in every single game.
The main locations for the Red Doors are:
Salt Mine
Stadium
Summit
Factory
Two found at the Gold Mine
Two at the newly-minted Nakatomi Plaza building
Four in the area west of Hills and south of Promenade West.
These Red Doors are best discovered at the very start of the match, to limit the potential of someone else finding them first, as it is still unclear if multiple players can use the same Red Door after it has already been opened.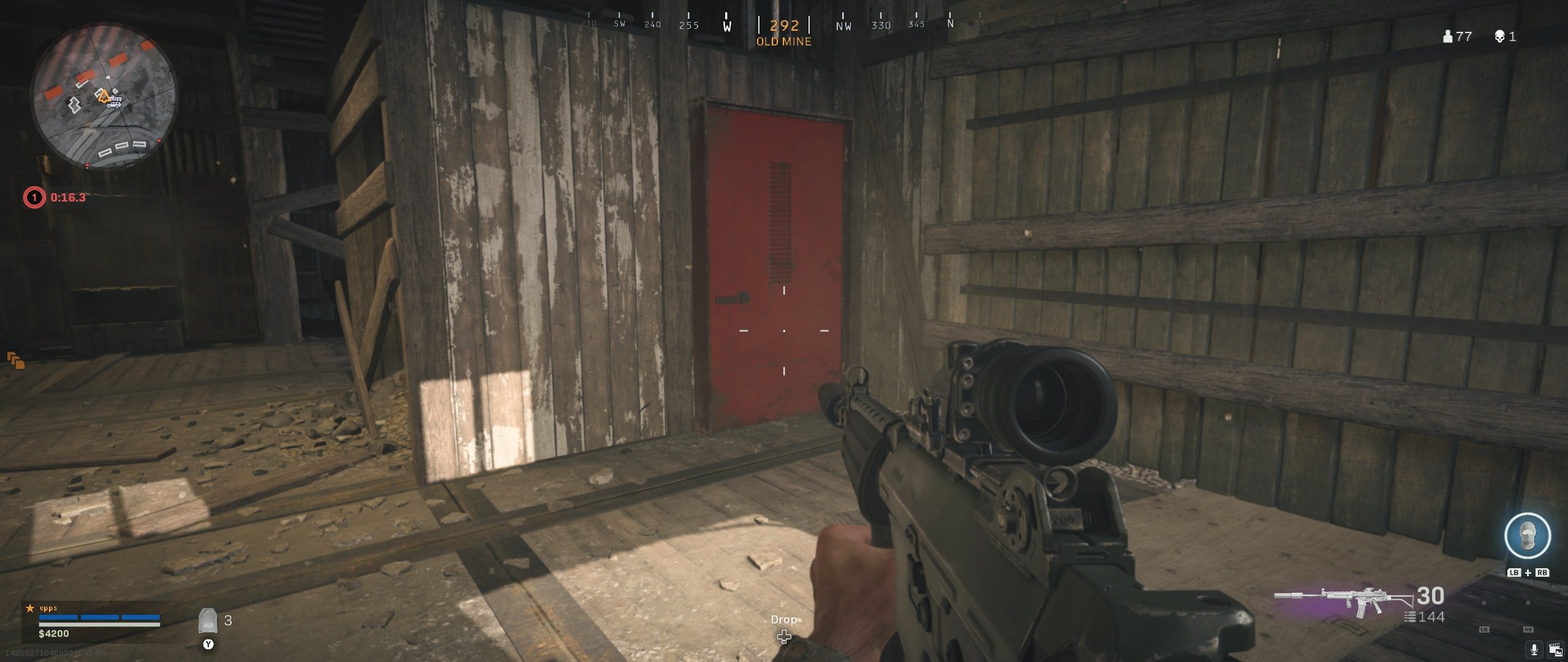 Once at any of the 30 different locations pictured in the map above, if there is a Red Door available, you will hear an unmistakable humming noise coming from within. This is your cue to keep your eyes peeled for the Red Door, as they aren't easily noticeable and tend to blend in well with the surrounding environment.
Above is an example of the Gold Mine Red Door. Upon discovery, it will prompt you to interact with it and open with a threshold filled in white static. Dive in and see what awaits you on the other side.
What's Inside Warzone's Red Doors?
After entering a Red Door, you will be transported to what is called a Delta Station at any given random location on the map.
In this instance, we visited the Gold Mine Red Door and were transported to the Salt Mines, so it's unclear if they will always transport you to the same exact location or if the teleportation mechanic changes depending on the game.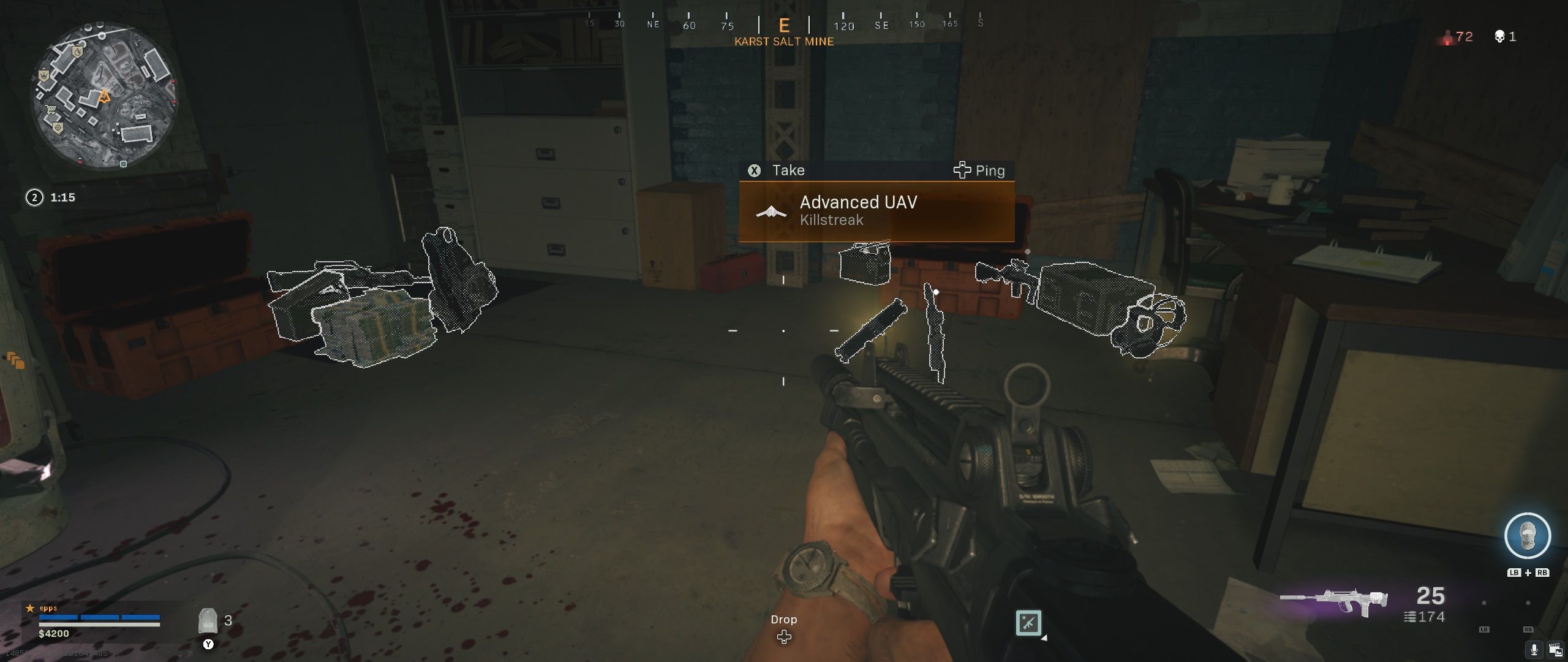 No matter the case, you are awarded a slew of awesome gear, including an Advanced UAV killstreak, several powerful weapons, an upgraded gas mask, and an armor satchel. If you're lucky enough, you could even walk away with what is called the Specialist Bonus, which grants you all Perks. This would be a vital piece of assistance when trekking the battlefield of Verdasnk in Solos, especially when acquired at the very outset of a match.
Season Four is already a well-rounded hit with players, from the powerful new guns to all of the many interesting attractions that made it onto the map. This is not even mentioning the variety of updates made to Warzone, including Black Ops guns barrels reworks, and several weapon buffs, balancing the entire experience for a completely new and fresh mode of Battle Royale. The Red Doors only add fuel to the fire, breathing new life into Verdansk and changing the way we navigate the map on a broad scale.
With 30 total Red Doors found throughout this Season Four version of Warzone, can you hope to find them all?
Source: Read Full Article