Assassin's Creed Valhalla Fans Have Cracked One Of The Game's Wildest Mysteries
Assassin's Creed fansite Access the Animus has finally solved one of Assassin's Creed Valhalla's most complex mysteries.
You may recall a few days ago that one of Assassin's Creed Valhalla's best weapons was discovered in a random pile of rocks. Players could earn the Norden's Arc bow through an unconventional method of hitting the rock, saving the game and reloading, and then hitting the rocks again. The game's narrative director, Darby McDevitt, responded on Twitter claiming that this was a clever "brute force" approach, but not the intended way to earn the weapon.
Access the Animus – the same fansite that recently deciphered the Isu language – has now finally uncovered the intended method of securing the bow. It turns out, players had to use the legendary weapon Excalibur to break the rocks, but only during the sunset. Access the Animus discovered how and when to break the rocks by deciphering some ancient runes and designs that were found on certain items in the Assassin's Creed Valhalla Collector's Edition.
Access the Animus goes into great detail about how they figured out the intended method in their latest YouTube video, and even show you how to claim the bow yourself. They also show another YouTuber's video that shares an amazing detail about the location of the bow.
The Norden's Arc bow can be found on an island in a lake in the northwest of Eurvicscire, and YouTuber Jayvee speculates in his video that this lake is actually in the shape of Singapore. Adding to the rumors is the fact that the island where you find the bow is actually in the same place in the lake as Ubisoft's office in Singapore, and that the Ubisoft branch there actually designed the Eurvicscire region in Assassin's Creed Valhalla. It's a rumor which is currently unconfirmed by anyone at Ubisoft, but things line up far too well for it to be coincidental.
The entire mystery surrounding the Norden's Arc bow has to be one of the most complex mysteries seen in a video game and shows just how much Ubisoft enjoys testing fans with a good brainteaser. Assassin's Creed Valhalla is such a massive game that it won't be too surprising if other yet undiscovered mysteries are found and solved in the months ahead.
Next: Why They Should Do Away With Regenerative Healing In First-Person Shooters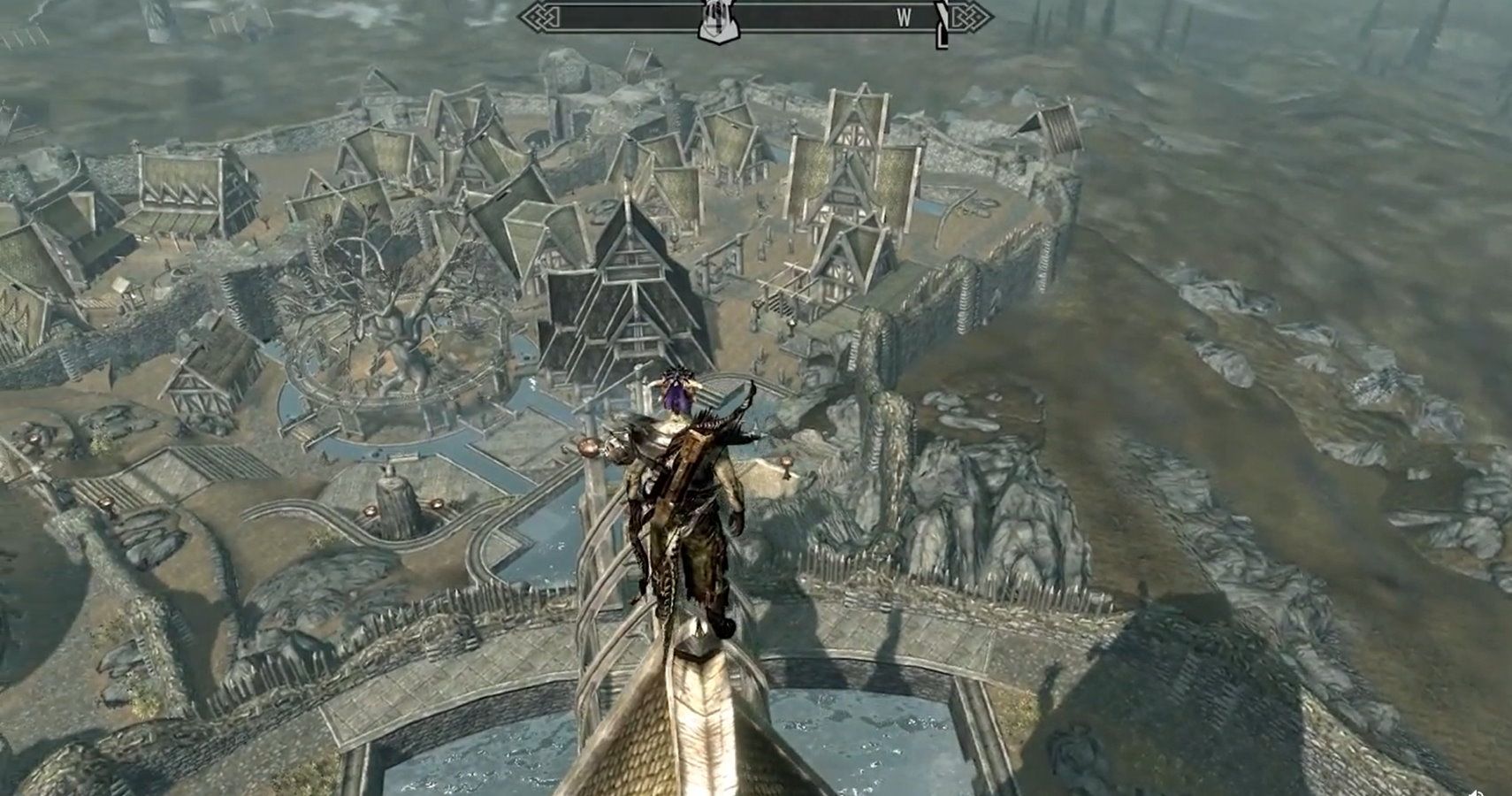 Game News
Assassin's Creed Valhalla
Source: Read Full Article