Animal Crossing New Horizons: Your Complete Guide To Harvey's Island
Animal Crossing: New Horizons did lots of new, original things with the Animal Crossing franchise – and fans have loved it (despite the missing NPCs from past games). One of these new features was the addition of a space dedicated to taking gorgeous pictures of your furry friends.
This new space provides you with all the tools and resources you need to make creative scenes that might be touching, funny, sad, commonplace, and more! In this guide, we walk you through the basics of Harvey's island to ensure you're caught up on all the rules, tools, and resources at your disposal.
Meeting Harvey For The First Time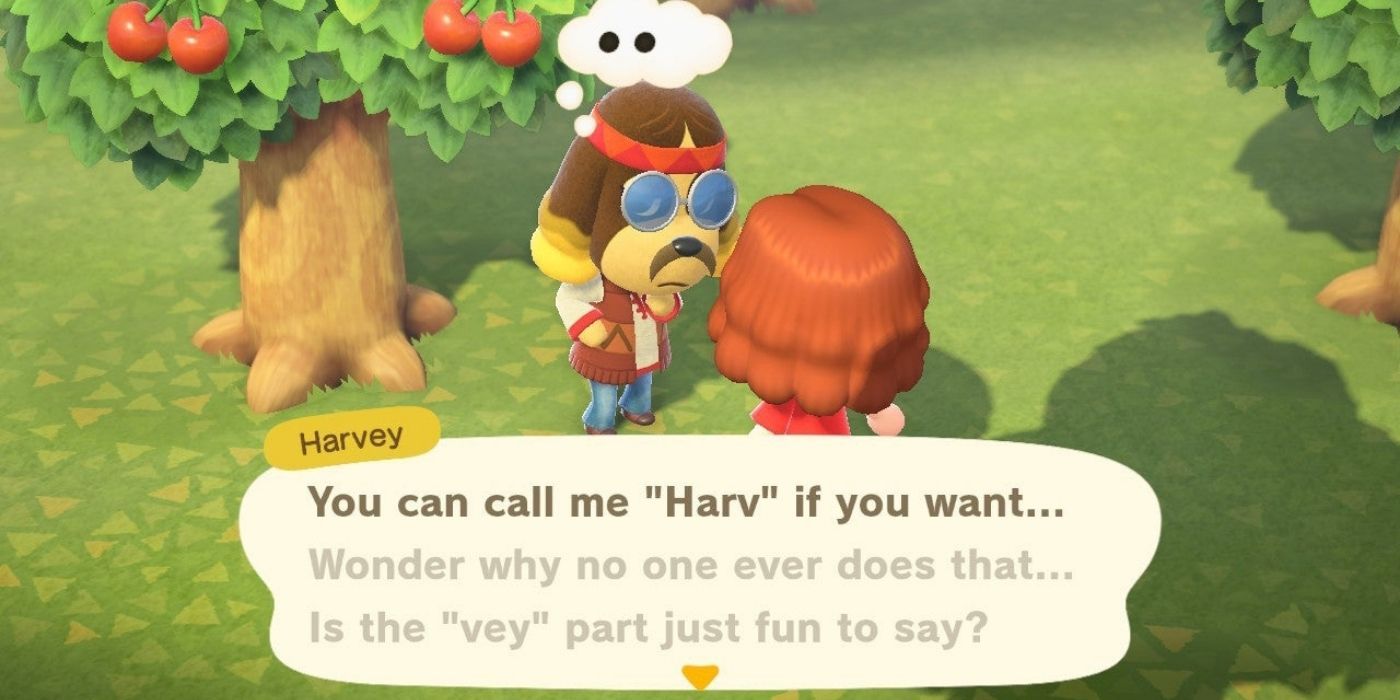 Harvey is a dog character dressed up in a groovy, hippie style. He first appears on your island once your third villager has moved in. Or, if you're using local multiplayer, he appears on your third day.
If you don't see him, or simply choose not to interact with him, he will reappear every day until you do. Once you speak to Harvey, he explains that he's visiting you from his own island. Harvey invites you to visit him there so that you can check out something he calls "Phototopia." 
Visiting Harvey's Island
How To Visit Harvey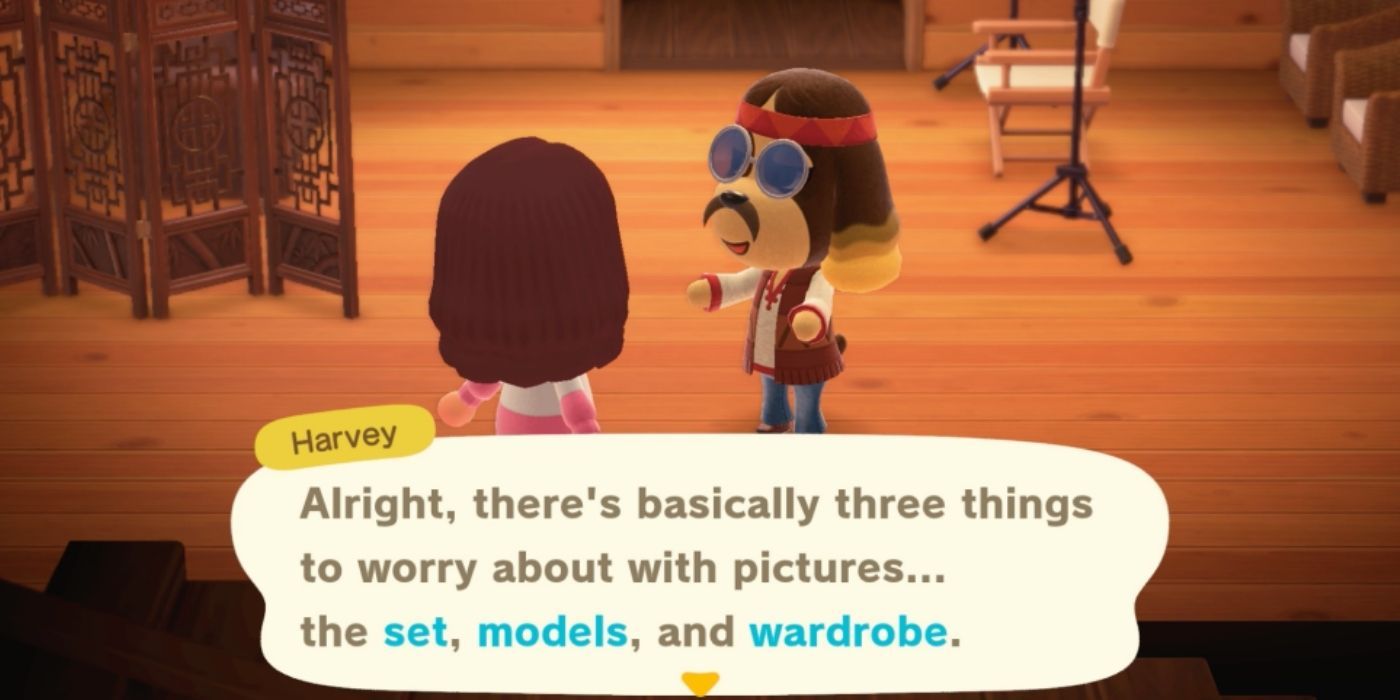 After you've spoken to Harvey, you can go to your local airport and visit him. 
Upon talking to Orville and selecting "I want to fly", you'll see a new option appear that's labeled "Visit Harv's Island." Orville runs through the regular script with you to ask if you have everything – and then you're off!
The island you arrive on is mostly inaccessible to you: everything is blocked with fences and you can't access your swimsuit.
On your first visit, Harvey talks to you a little about what Phototopia (his home) is for: taking incredible pictures! To get started, simply enter the house. 
The Sets In Harvey's House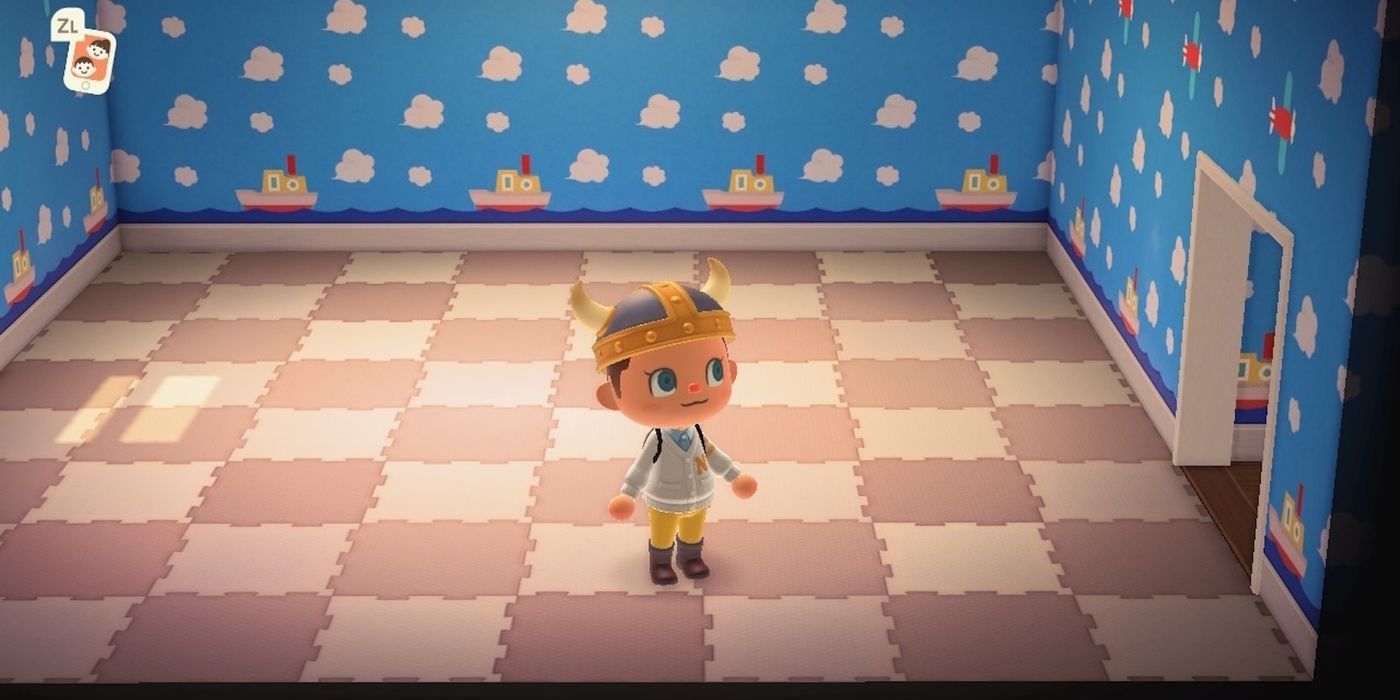 There are a total of six rooms in Phototopia for you to decorate. They are all the same size (equivalent to the largest possible center room of your house), so the only difference between using one or another is the placement of the entrance and the windows. 
Each room comes prepped with wallpaper and flooring to fit a certain theme (for example, a child's playroom) but you'll be able to change it to suit your needs.
You may ask: why six rooms? There are various answers to this question but the most important is that the sets which you create in these rooms will not be taken down between visits. As a result, if you've created a set that you're really proud of and want to keep, you don't have to take it down in order to do something new! Just head for a different room.
The Decorations In Harvey's House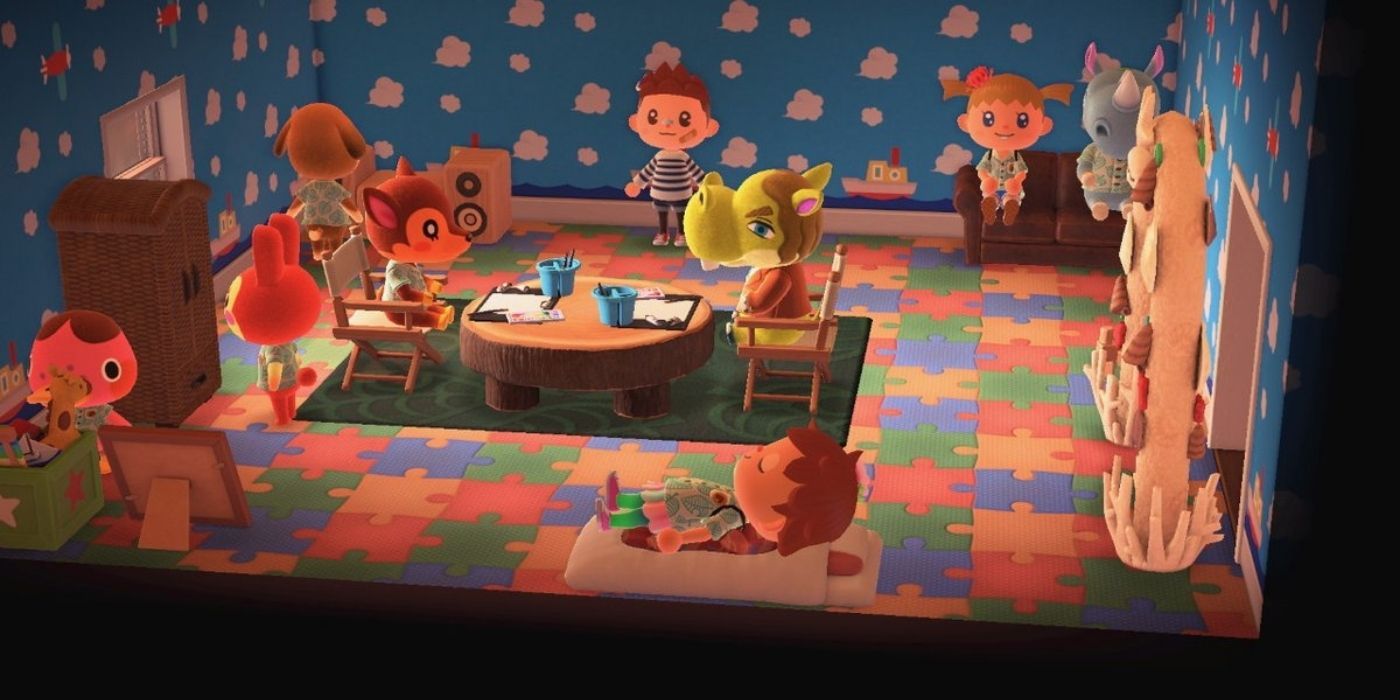 Inside Phototopia, you have access to all the same tools as you do at your home on the island. You can adjust the lights and enter a decorating mode using the D-Pad.
The critical difference is the tools you have access to. When you're in the decorating mode inside Phototopia, pressing right on the D-Pad will bring up a menu of furniture and items just like it would at home.
Except that this list is not your storage – it is a list of every item you've ever acquired during the game. From this menu, you can change these items without Customization Kits and add as many things to this room as you please.
Villagers As Models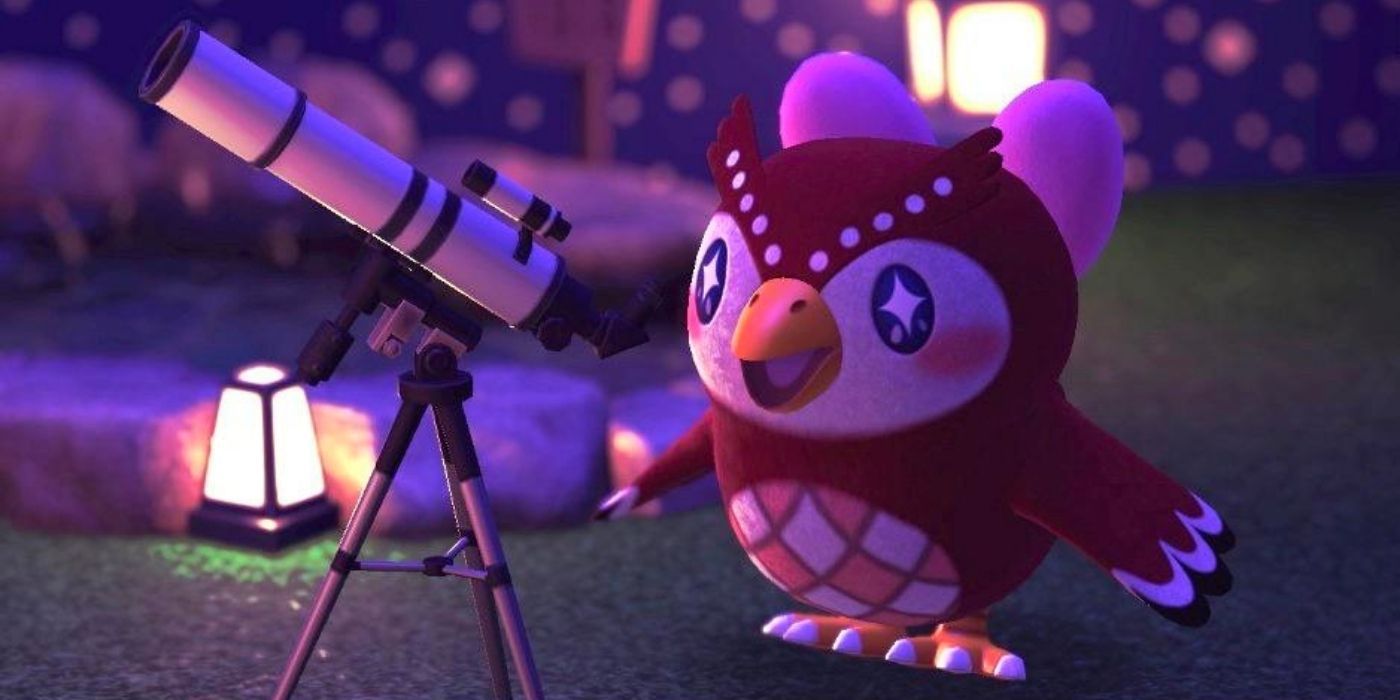 Another special quirk about Phototopia is that you don't have to take pictures all by yourself. You can invite any villager on your island to model for you on the set. They're accessible on the last tab of the storage page, marked with a little cat icon. If you have the Amiibo of an Animal Crossing character who doesn't live on your island, you can invite them too!
While they're on your set, you have complete control over that animal. You can place them wherever you want, tell them to wear any item of clothing that you've ever owned, and tell them exactly which emotion (reaction) to perform on camera.
As a little bonus, Harvey takes shots of any animal you bring in to model for you. Once they've been in one of your sets, a poster of them will be available for you to purchase from Nook Shopping (for about 1,000 Bells) when you get home.
Taking Pictures At Harvey's Phototopia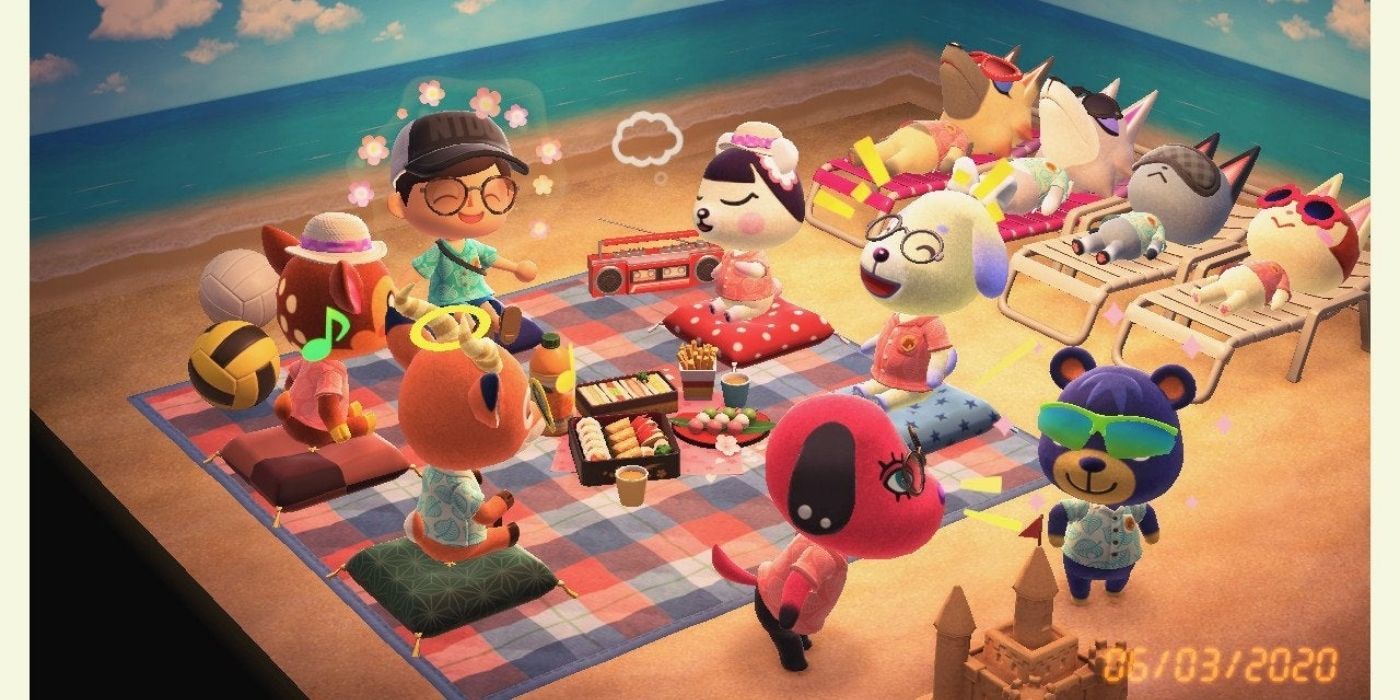 The process for taking photographs is just the same as it is on your island; pull out your camera and start snapping! Though the camera can turn at any angle, its positioning will be based on wherever you are standing in the room when you open the camera app.
Your camera has all its usual features – with one big addition. Pressing "A" while in camera mode will prompt the villagers to perform their reactions for you. Whether you're looking to capture just the end, just the beginning, or somewhere in between, you can repeat the reactions as many times as you need.
Source: Read Full Article