Animal Crossing: New Horizons – All The Spooky Set Items And How To Get Them
Its the spookiest season of the year, and Animal Crossing: New Horizons is jumping head-first into the holiday spirit with a brand new Spooky Set of items. These items consist of all the Halloween staples you'd expect, as well as plenty of unique decorations for your island. Just like previous seasonal event items, you can't get them all in just one way. Here's how you can get all the Spooky Set items and build the spookiest island in the game.
How To Get Spooky Set Items
There are three different ways to get the new Spooky Set items and decorations in the Halloween update to Animal Crossing. Some can be purchased, others crafted, and there's a final set that are exclusive to the Halloween Night event. You'll need to do a little of each to get your hands on the entire collection.
Purchase Spooky Items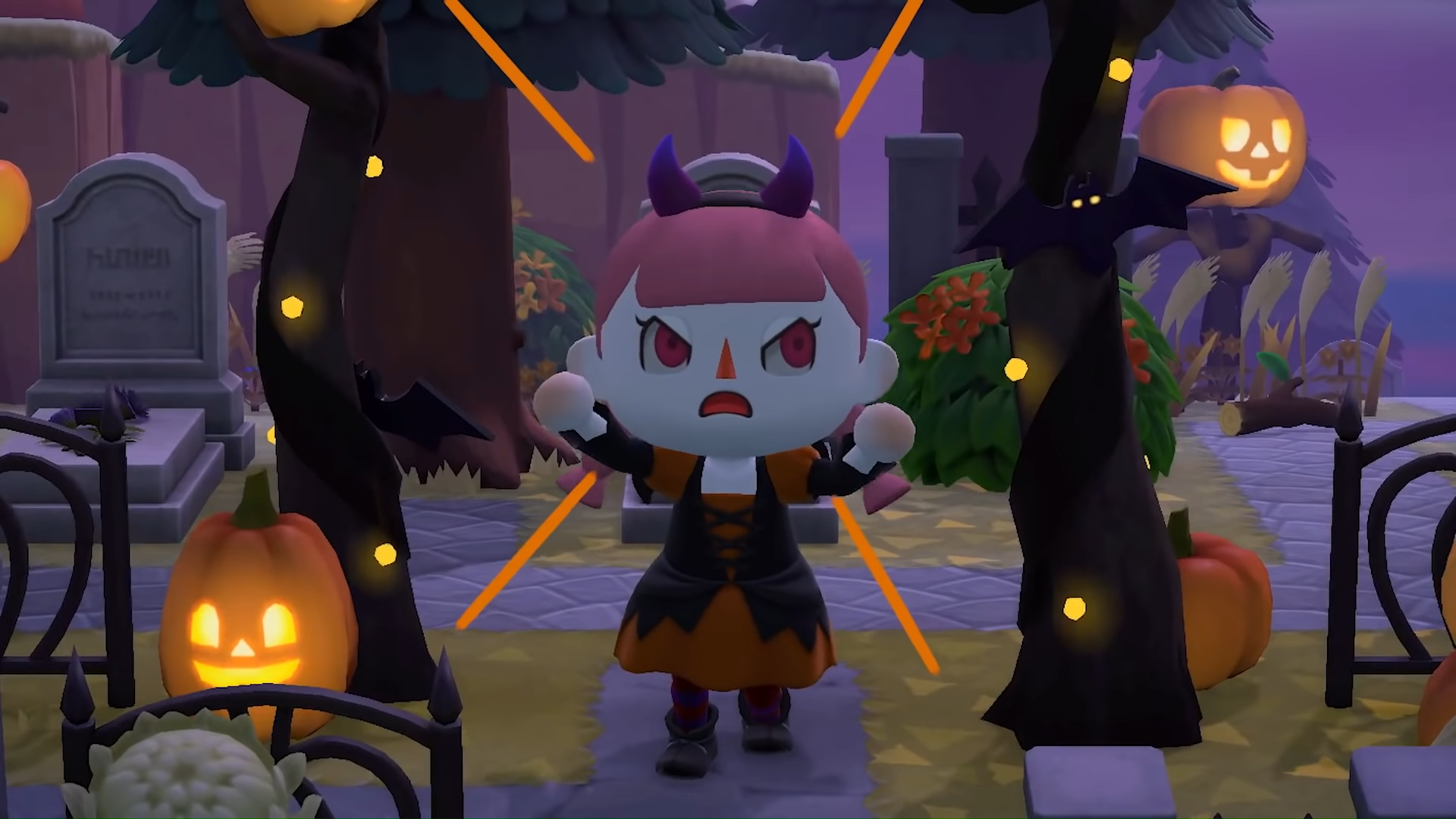 If you have the upgraded version of Nook's Cranny, he will have a nice selection of the Spooky Set items for you to peruse and purchase. This is a very convenient way of collecting these decorations and pieces of furniture, but you are at the whim of what he has in stock. Out of all the Spooky Set items, here are the ones that can appear in the store during October:
Spooky Arch – 18,000 Bells
Spooky Candy Set – 3,500 Bells
Spooky Chair – 5,000 Bells
Spooky Lantern – 5,600 Bells
Spooky Lantern Set – 5,900 Bells
Spooky Scarecrow – 5,200 Bells
Spooky Standing Lamp – 5,800 Bells
Spooky Table – 22,000 Bells
Spooky Tower – 9,800 Bells
Crafting Spooky Items
If you'd rather put some elbow grease into getting these Halloween items, you can collect a new set of DIY Crafting Recipes to put them together yourself. These recipes come the same way they always have: either from speaking to villagers, shooting down balloon presents, and finding messages in bottles washed up on the beach.
All nine of the items you can purchase from Nook's Cranny can also be crafted, as well as one additional item that will never show up in the shop. The Spooky Fence is exclusive to crafting because, as you might know, fence items are not sold. Make sure you at least find this recipe before the event ends.
Halloween Night Event Items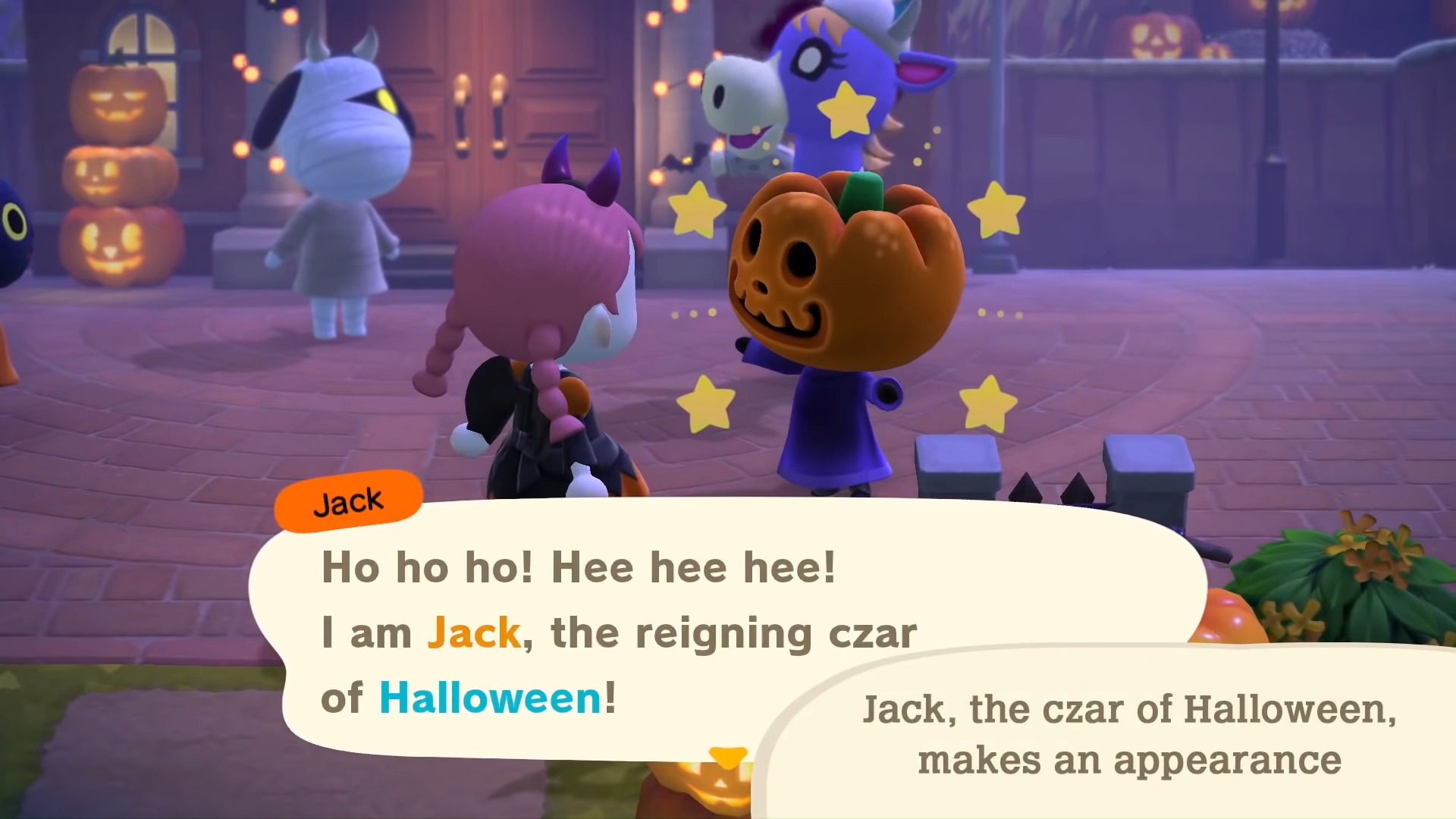 As if anyone needed any extra incentive to check in on their islands on Halloween night, there will be just a few more exclusive Spooky Set items that can only be found during the Halloween Night Event. This event only runs on Halloween night, October 31 starting at 5pm until midnight. During this time, you can share special Halloween Candy with your villagers to earn Lollipops and five more Spooky Set items.
Spooky Flooring
Spooky Garland
Spooky Rug
Spooky Table Setting
Spooky Wall
Jack will also award you with two more Spooky Set items on this night if you trade your Lollipops with him.
Spooky Carriage
Spooky Wand
In total, you're looking at 17 Spooky Set items you can purchase, craft, and earn throughout this seasonal event. If you really want to get creative, crafting these items will allow you to personalize them even further by changing their color at DIY Workbenches and changing the pumpkin color if you've grown some of the rarer colors like green, white, or yellow.
Next: Animal Crossing: Who Is Jack?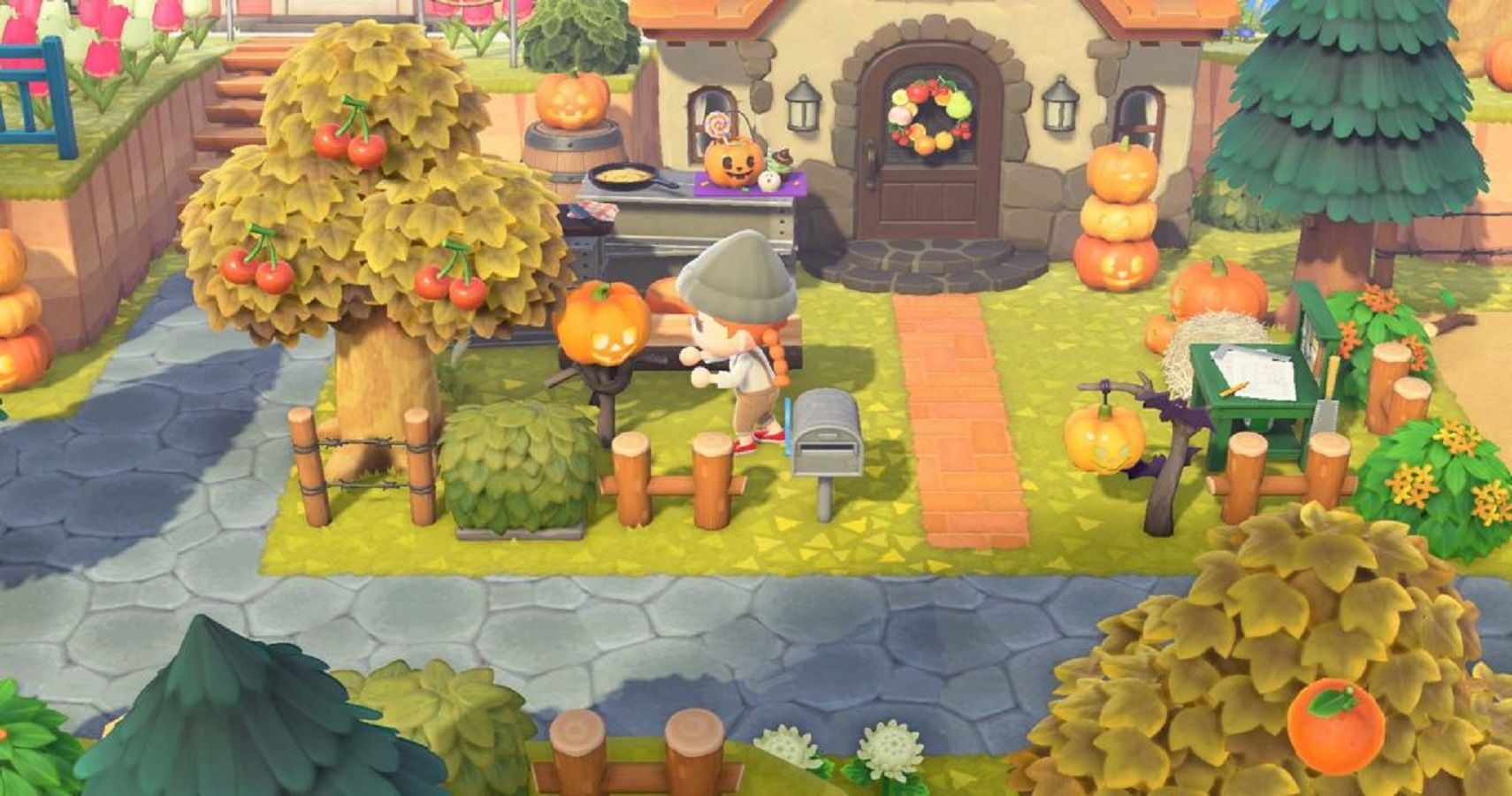 Guides
Nintendo
Animal Crossing: New Horizons
Switch
Jesse Lennox loves writing, games, and complaining about not having time to write and play games. He knows the names of more Japanese game devs than his own neighbors, and has a way better knowledge of the game industry at large than anything going on in "real" current events. You can catch him defending the plot of Kingdom Hearts and geeking out over awesome combo videos in character action games any day of the week.
Source: Read Full Article