An Among Us Chicken Nugget Has Been Listed For More Than $1000 On eBay
A chicken nugget shaped like an Among Us crewmate discovered in a McDonald's happy meal was listed for more than $1300 on eBay.
Ever since Xbox and PlayStation launched its new consoles in November last year, they have been listed on resale sites for inflated prices. It has been incredibly frustrating for those who remain unable to buy one at retail. It's now the turn of a much more niche group to be outraged at overpriced items on eBay. Look away now if you are a proud member of the chicken nugget collecting community.
We're assuming that is an actual community that exists since seeing a chicken nugget on eBay listed for $1396. According to ScreenRant, eBay seller Polizna previously had the nugget listed for an even higher price but dropped it after it was pointed out that they were asking a little much for postage and packaging.
The reason the seller believes their chicken nugget is so valuable is because it greatly resembles an Among Us crewmate. As you can see below, they are most certainly not wrong. Whether that warrants the nugget being worth almost $1400 is another question entirely. Only its potential buyer can determine whether it is worth that much since it is technically art if you really want to stretch the definition of the word.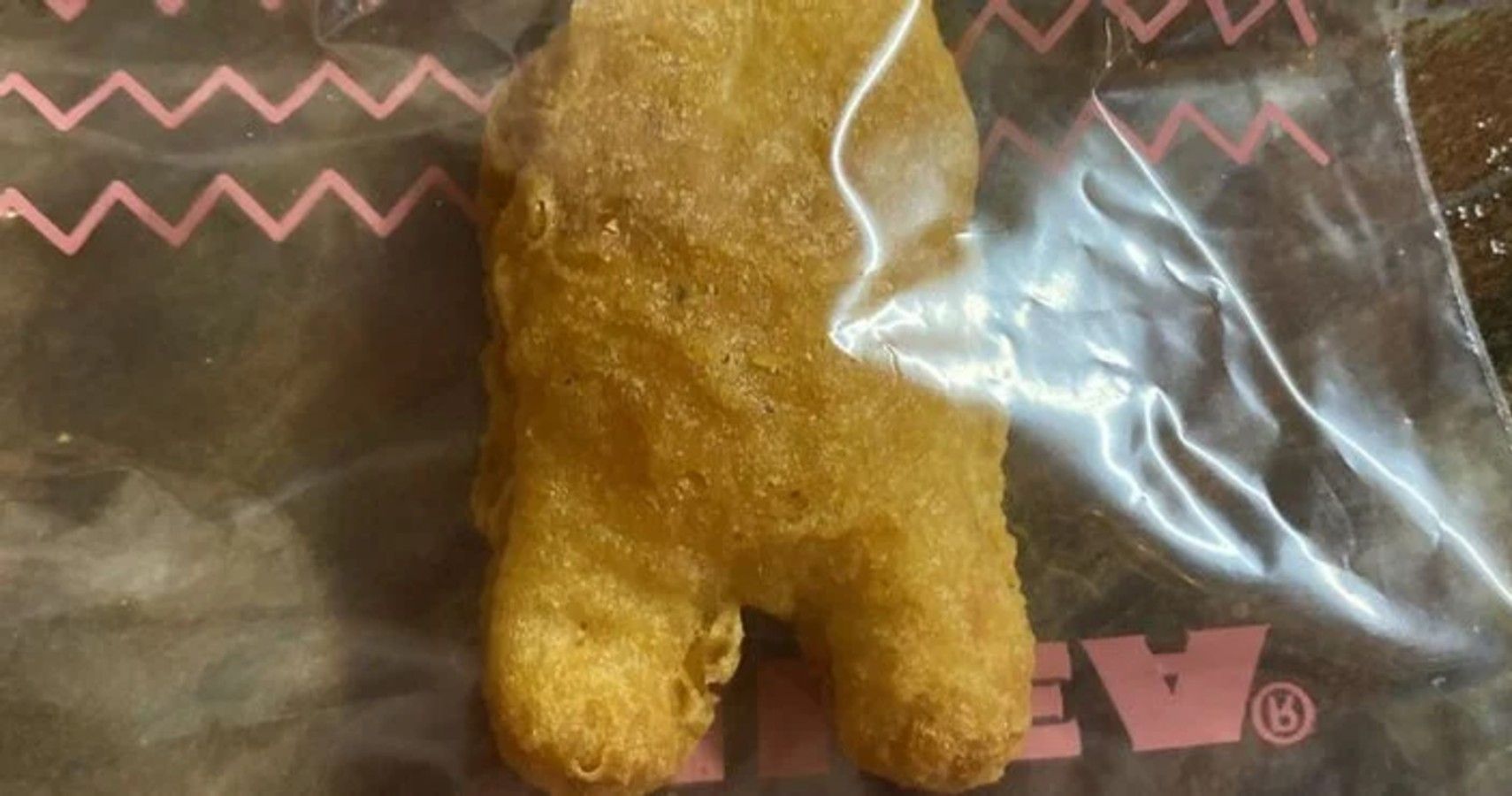 The nugget was discovered in one of McDonald's new BTS-themed happy meals. That means the seller who discovered it won't have paid more than $3.29 for the entire meal. That's quite the mark-up providing they manage to sell it. It appears the listing is no longer active. That either means the nugget was sold for its lofty asking price, or it has been removed.
Items found in McDonald's Happy Meals are in high demand right now. Earlier this year, scalpers managed to get their hands on Pokemon cards destined for McDonald's before the promotion had even begun. That led to McDonald's putting strict rules in place regarding how many Happy Meals people can buy at one time when the cards were rolled out in the UK earlier this month.
Source: Read Full Article